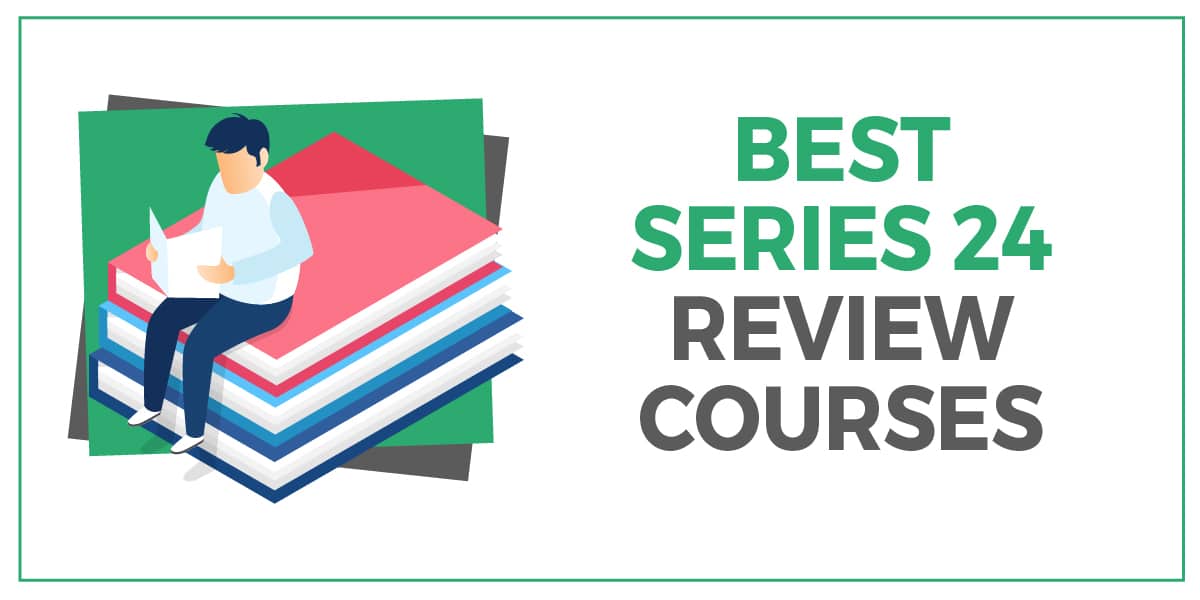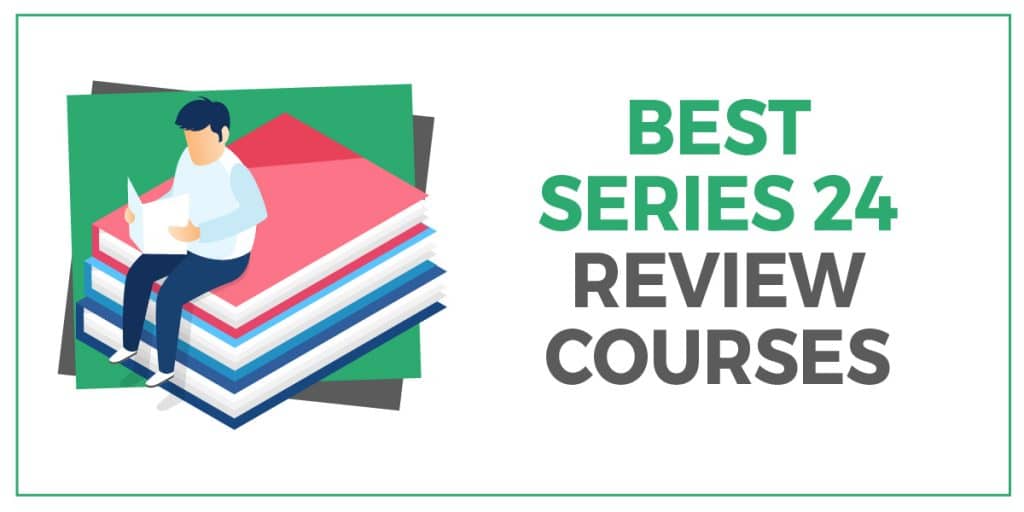 There's a lot of responsibility on your shoulders when preparing for the Series 24 examination. As a future future financial professional, you won't just be responsible for supervising corporate and venture capital level projects. You'll also need expert-level knowledge about your chosen profession— which is why you should choose the best set of series 24 study materials you can find.

But here's the good news:
We've already crunched the numbers and found the best FINRA Series 24 exam prep courses available. From online instruction to on-demand lectures, we've taken the time to see what sets the top competitors apart. Below is a compilation of our findings and the ranking we determined for each; read on to find the optimal fit for you and your personal goals!
These are the Top 6 Best FINRA Series 24 Study Guides in 2023:
Knopman Series 24 Study Guide
NRS Series 7 Study Guide
#1 – Securities Institute of America

Right off the bat, the best place for you to learn the ins and outs of investment banking is Securities Institute of America. Thanks to their partnership with another long standing financial institution, this company has heavily invested in educational materials related to the securities industry with fantastic results.
With the aid of experienced professionals, the practice questions and practice tests included with Securities CE's products are realistic and offer tangible insight into the industry. You're free to choose a package that best fits your learning style and budget, whether you're interested in video content or text materials.
However, the best feature from this company by far is their GreenLight Guarantee. This works in conjunction with their Series 24 GreenLight exam— a final review meant to accurately judge your ability to pass the real exam. Under their guarantee, failing to pass your exam after successfully passing their simulation will qualify you for a full refund on all your securities exam study materials.
As you can see, this study resource is both extremely well-made and trustworthy. You shouldn't have anything to worry about when using it for your Series 24 exam prep, which is why we rated it at the top!
Securities Institute Series 24 Pros and Cons
Reputable Partnership: Securities Institute of America is partnered with Wiley, a company with over 200 years of experience educating a wide range of professionals. Thanks to this glowing endorsement, you can rest assured that your education is in the best possible hands!
Greenlight Exam: Another way this course prepares you for success is their Greenlight Exam, which is virtually identical to the actual exam down to the last detail. If you pass their dry run, you're guaranteed to pass the actual Series 24 exam or you'll receive a full refund.
Mobile Ebook: Whether you have an Android smartphone or an iPhone, you can access over 500 pages of interactive study texts with the ebook included with this Series 24 review course. It's also available as a separate purchase, but you'll get a better deal if you sign up for the Complete Self-Study Solution that includes this as one of many features.
Limited Access: For some students, six months to prepare for a 150-question exam might be cutting it close. Unfortunately, this is the total access period that Securities Institute of America offers without any extensions. Hopefully, they can include options for unlimited access in the future.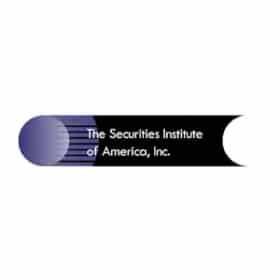 Save 12% on Securities Institute of America Series Exam
110 uses today
Last Used: 1 days
---
#2 – Securities Training Corporation Series 24 Study Materials


Another top-ranked choice on this list for Series 24 Review is Securities Training Corporation. They've developed a complete set of effective review materials that include individual courses offered online and in person. Additionally, they provide webinars and package options to help you get the most of your budget while ensuring that your license requirements are always the main focus.

The packages on offer here are pretty impressive. Depending on the level you select, you'll have access to flash cards, online and printable study guides, an instructor hotline, and even progress exams to help you gauge your readiness for the big day.
Not the best at technology or working with online platforms? Here's how they can help you out:
Securities Training Corporation has a dedicated 24/7 Support Team dedicated to making sure everything runs smoothly for you, even during late night study sessions at 2am in the morning. This level of support is highly instrumental in being able to study at times that fit our schedule instead of just being tied to a webinar or class schedule.
The value on offer here with Securities Training Corporation, especially when considering their bundle options, really stands out. However, these courses only last for 6 months, which might not be enough time unless you plan it out properly. But if that works for your schedule, give these guys a shot!
STC Series 24 Pros and Cons
Live Instruction: If you enroll in STCUSA's Premier Plus package, you get everything in their library related to the Series 24 Exam. This includes live classes, which can be attended virtually or in-person, and a live Q&A session with your instructor. This is one of the best and most affordable options if you're looking for direct instruction from a qualified tutor.
Cram Friendly: If you want to save time when preparing for your exam, STCUSA has a few features in their Standard package that can help. These include Crunch Time Facts, which are truncated study notes that are ideal for those last-minute cram sessions when you're only a few days away from your exam date.
Flashcards: If you're already familiar with a lot of the concepts covered on this FINRA exam, you can opt for a cheap pack of digital flashcards with STCUSA. These are a great way to drill some general concepts without spending a lot of time or money, so it's a great value pick if you're an experienced professional or you just finished the SIE exam.
Scheduling Compromises: STCUSA doesn't have the longest access period, but it doesn't have the shortest. That places it in an awkward middle ground— not long enough to offer you a stress-free study schedule, but not short enough to offer an accelerated schedule either. There are better options if you're looking for either side, making this kind of an awkward middle ground.
---
#3 – Kaplan Series 24 Classes


Kaplan is a popular choice for go-getters and self starters that are ready to dive right into their review. But why is this the case? Ultimately, it has to do with the structure of their study materials:
Kaplan's Series 24 Review packages all include different features, but they all share a similar self-paced learning structure. As a specific example, all levels of Kaplan's Series 24 Review packages include access to a Study Calendar that helps you to plan daily tasks based on your test date and personal preferences.
Instead of necessitating a check-in with an instructor in a traditional academic setting, Kaplan embraces its digital platform by providing you with a Performance Tracker that automatically updates as you progress. There are practice exams as well to ensure that you are ready when your testing date arrives. But you'd better prepare quickly— you only have access for 5 months at a time, and you'll need to pay an additional fee to extend your study period.
If these features sound appealing to you and you're curious to see for yourself, Kaplan's got you covered. Check out their free study materials and see for yourself if they're the right fit for your professional education. But if you think you'll need a bit more time — or a bit more for your money — you'll probably be better off with Knopman instead.
Kaplan Series 24 Pros and Cons
Study Calendar: One excellent and unique feature of Kaplan's Series 24 review course is their customizable study planner that easily coordinates your day-to-day routine with their library of study materials. This is an easy way to plan out several months of effective studying.
Hands-On Practice: Kaplan's course is designed to provide you with as much exam-specific practice as possible, and their SecuritiesPro QBank is a huge part of that. This feature generates unlimited practice quizzes populated by a randomized list of practice questions that come with detailed answer explanations.
Access Period: Unfortunately, Kaplan only offers 5 months of access to their Series 24 exam prep course, which is less than the already short Securities Institute of America prep course. This doesn't leave you with much time to prepare for your test, although it may be enough if you already have some experience with the subject matter.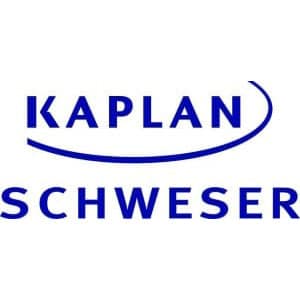 Enjoy 15% Off Kaplan CFA Review Course
28 uses today
Last Used: 2 days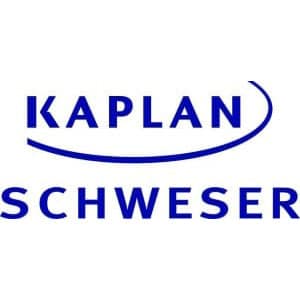 Get 15% Off Kaplan CFA Review Course
54 uses today
Last Used: 21 hours
---
#4 – ExamFX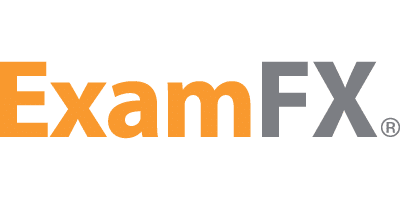 While ExamFX doesn't have all the same features or benefits as the top 3 Series 24 study materials, they're still an excellent choice for first time test takers.

ExamFX has two main bundles on offer: a Self-Study package and a Video Study package. While both packages offer essentially the same features — 90 days access, an Interactive Learning Portal, and Instructor Support — only the Video Study Package will net you access to their video lectures.
Much like Securities Institute of America, this course offers a Guarantee exam that promises similar results to your actual exam. However, they only offer half the amount of access time to their study materials, which can be a big issue if you don't want to feel rushed.
Basically, this is a very up-front service— they offer a clear distinction between what they offer, how it will benefit you, and how to receive assistance if you fail to pass. However, something that ExamFX doesn't make clear is how they offer any kind of edge on competing Series 24 exam prep courses.
ExamFX Series 24 Pros and Cons
Fast Paced: ExamFX designed their Series 24 review course to be completed quickly, so you don't have to devote a lot of time to studying. This may not be a good fit for everyone, but it's a great option if you're trying to save time on your study schedule and start your general securities career as soon as possible.
Guarantee: Although not quite the same policy as the other courses on this list, ExamFX offers a similar guarantee to students. If you're able to pass their Guarantee Exam, they're confident that you'll also pass the actual Series 24 exam— or you'll receive a full refund.
Refund Policy: Unlike a lot of other online courses, ExamFX comes with a reasonable return policy. If you change your mind about enrolling in their Series 24 course within 48 hours of making your purchase, you can get all your money back without any fees.
Missing Features: Since this course is fundamentally designed with a different schedule to other FINRA prep courses, you won't get as many types of study content if you enroll in ExamFX. If you're interested in online lectures, flashcards, a mobile app, or live lectures, you may prefer Securities Institute of America or STCUSA instead.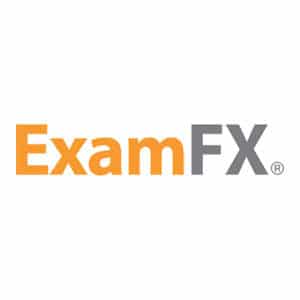 Save up to 20% on ExamFX Securities Review Courses
124 uses today
Last Used: 1 days
---
#5 – Knopman Marks Series 24 Training

Knopman Marks provides a simplified Series 24 Exam Review course with only one package to choose from. And while this may seem limiting at first glance, the features and materials provided by this single package are excellent.

But how can you trust that this single course can help you pass the Series 24 examination? For starters, the current Series 24 passing rate is 94% among Knopman Marks students. But that's just scratching the surface:
This company's Series 24 Review Package includes a full textbook, practice exams in both online and printable format, digital flashcards, and more. However, these are just supplements for the most impressive features that Knopman provides— such as their pre-assessment, benchmark, and final exams. When used alongside their sophisticated technology, these tests track your progress with considerable accuracy.
One unique feature from Knopman Marks' is the ability to add Live Instruction to their base package for an added charge. This package involves both online and in-person live lectures, which is where this company truly shines. However, you can always stick to their other materials if you want to save the money— but you'd be missing out!
As I first mentioned, the sole package plus add-on from Knopman Marks may seem basic. However, it's still a great choice if you need a specific review course that will cover your bases and provide an in-depth review.
Knopman Marks Series 24 Pros and Cons
Incredible Pass Rate: According to internal data gathered by Knopman Marks, 95% of their students pass the Series 24 exam after taking their prep course. This is bar none the best pass rate out of any courses on this list!
Tons of Support: Knopman is able to provide such accurate (and high) pass rates because they keep track of all their students. If you enroll in this course, you can expect regular check-ins from your instructors to make sure you're on the right track.
Pricey: With such great instructor support and a high pass rate, it's easy to justify paying over $500 on Knopman's prep course. However, it's harder to justify adding another $200 to your bill for their All Access Pass when the Securities Institute of America offers a much cheaper study program.
---
FINRA Series 24 Frequently Asked Questions
❓How long should you study for the Series 24 exam?
We recommend a total of 6 weeks—3 weeks to make yourself comfortable with any reading and study materials available under your review program of choice, then another 3 weeks to take any practice assessments. This way you are able to assess if you need review of any particular exam topics prior to your testing day.
❓How soon after completing a review course should I take the Series 24 Exam?
It varies based on the person, but we recommend allowing yourself a week from the completion of your course before taking the actual exam. This is so that you can ensure you have ample time to review areas of improvement and fit in some last minute studying.
❓Is Series 7 or 24 harder?
Ultimately, whether the FINRA Series 7 or Series 24 exam is harder will depend on you. However, statistical data on pass rates suggests that Series 7 is harder to pass than Series 24. Regardless as to which test you take, it's important to prepare with a well-made exam prep course.