Did you recently receive your Series 7 license and you're ready to take the next step in your career? If so, it's time to take the Series 9 exam and become a General Securities Sales Supervisor!
Naturally, you'd expect such an important exam to be difficult. But don't worry—there are some great online study guides and resources you can use to help you prepare for your Series 9 exam.
You may be asking questions like, "how do I know which course to choose?" or "are online courses worth the expense?"
We've answered those questions below, starting with a list of the best study guides out there for the Series 9 exam. It can be tough to trust an online course — and even the good ones have strengths and weaknesses — so it's important to find a guide that works well with your learning style.
These guides are all great material for studying alone or using as supplemental material for your course.
Below are the best Series 9 study materials we found:
---
1. Securities Institute of America Series 9 Study Guide

The Securities Institute of America (SIA) has all the necessary tools to help you pass the Series 9 exam. This exam preparation course includes live instructor-led content that's far less expensive than many alternatives. It also includes a money-back guarantee, so you should feel safe with your modest educational investment.
Course Details
Securities Institute of America's programs offer both affordability and quality. SIA lets you customize your package to your liking, so you only have to pay for what you need.
Their recently updated program includes six months of full access to online exams, a 218-page study guide textbook, 750 test questions, and 4 hours of online video classes. But if you don't need all that and you want to save some money, their Series 9 exam textbook can be purchased on its own for under $100.
SIA has partnerships with other reputable education companies in order to produce high-quality, reliable, and informative study materials for options traders. It's a fantastic way to learn the surprisingly complicated concepts and occasionally confusing terminology you'll encounter as a general securities sales supervisor.
The sample questions included with the instructional lectures and text passages will help you study in realistic testing conditions. Aside from evaluating your knowledge of topics on the securities exam, this feature will help you build confidence in your test-taking ability.
Another way this course helps you build confidence is with their Greenlight Guarantee. You can entrust your educational needs in this company's study materials because they offer a full refund if you're unable to pass the actual exam after trying their simulated Greenlight Exam. You won't get your time back, but at least your wallet won't suffer if anything goes wrong!
SIA Series 9 Pros & Cons
Includes Greenlight pass guarantee
Affordable option with bundles for extra courses and continuing education
Materials available in both physical and eBook format
Additional fees for live content and eBook
Bottom Line: SIA offers a wide range of sample questions, resources, and helpful tools to effectively prepare for the Series 9 exam and at an affordable price. We recommend trying their bundle package that includes Series 10 prep if you're interested in going all the way.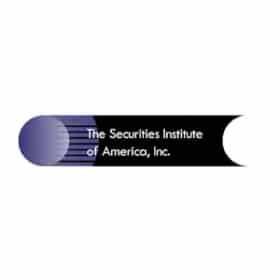 Save 12% on Securities Institute of America Series Exam
85 uses today
Last Used: 7 hours
---
2. Securities Training Corporation Series 9 Study Materials


Since 1969, the Securities Training Corporation has been a helpful learning resource for securities test takers. The STC's guides are among a larger catalog of courses used by thousands of corporations to train their employees. Because of this, it's no surprise that their students have impressive pass rates and quickly find employment at banks and other financial institutions.
Course Details
With STC's professionally published material and assistance from some of the top instructors in the field, you'll be able to pass your exam on your first try. You're encouraged to take one of their full classes to get the best results, but STC has some alternative options that are great for students who learn in different ways.
You have three options:
Series 9 Standard costs a little over $200 and is the best choice if you like to study independently. Once you enroll, you get six months of access to online and print study manuals, course updates, and helpful facts for General Securities Sales Supervisors. This doesn't mean you're completely on your own— they also provide access to an Instructor Hotline if you need some input from one of the course creators.
For access to more training resources, Series 9 Premier costs just over $300. In addition to everything included with Standard, this upgrade adds on-demand lectures, flashcards, and progress exams. This also provides you with a Green Light exam that's part of STC's Pass Guarantee— similar to Securities Institute of America's.
If you don't like studying alone or you need some extra help, you should consider the Series 9 Premier Plus Package, which costs $350.00. This includes access to in-person classes (availability will vary depending on your location), as well as identical virtual sessions. You can attend these live to get the traditional classroom experience or watch the recordings after each session.
STC Series 9 Pros & Cons
Excellent tech and instructor support
Practice exams offer detailed answer explanations
Great for self-learners and students who want the classroom experience
Materials comes from a reliable and established company
Companion mobile app for studying on-the-go
Pass guarantee limited to Premier and Premier Plus
No Android version of their mobile app
Bottom Line: STCUSA offers three expertly curated courses for those who benefit from in-person learning or just want to study on their own. However, you're better off choosing their Premier package instead of Standard in order to take advantage of their pass guarantee.

Get 30% Off Securities Training Corporation All Securities Courses
82 uses today
Last Used: 5 hours
---
3. Kaplan Series 9 Study Guide

Much like ExamFX, Kaplan Financial Education offers three different Series 9 prep programs, each with different levels of exam details and comprehensive resources.
The Basic Self-Study Package is the cheapest, but it's no slouch when it comes to studying tools. For individuals who consider themselves self-studiers, this package provides a solid foundation with one of the best-known names in higher education.
One unique feature of this course is the way it helps you build a customizable Study Calendar, using your test date and study time frame as a basis. The License Exam Manual also gives a comprehensive outline of the exam so you'll have no surprises when it's time for you to enter the testing center.
You can also create custom quizzes to help you with specific topics. Find out which ones you need to focus on by trying a full Practice Exam, then take another Practice Exam after a few weeks of custom quizzes to see how much progress you've made.
Kaplan Series 9 Pros & Cons
Fantastic Self-Study Resources
Customizable Features
Comprehensive Exam Outlines
Administrative Fee for Refunds
Bottom Line: The best reason to choose this course is name recognition: you've likely studied with a Kaplan test prep book for a college course, so it's a name you can trust. However, it's really only worth getting their highest-priced Premium package, which still doesn't have as good of a pass rate when compared to the more affordable Securities Institute of America.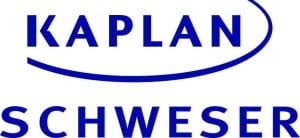 Get 15% Off Kaplan CFA Review Course
40 uses today
Last Used: 16 hours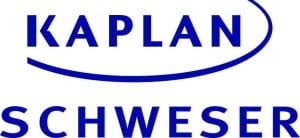 Enjoy 15% Off Kaplan CFA Review Course
23 uses today
Last Used: 16 hours
---
4. ExamFX Series 9 Study Guide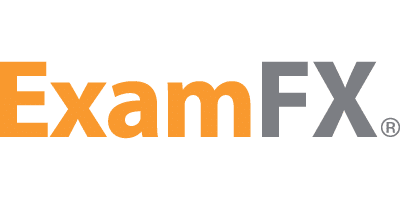 Although not as good as our top 2 picks, ExamFX offers a comprehensive online course package that you may want to consider when preparing for your general securities sales supervisor exams. After all, they're confident enough in their materials that they promise you'll pass on your first attempt.
If you score 80% or higher on their Guarantee Exam but still fail the licensing exam, you'll be fully reimbursed for your time. They also help you save money on continuing education by bundling Series 10 study materials for a discount.
Once you sign up, you get 90 days of access to an interactive learning portal that includes online exam simulations. If you prefer live instruction, each package also has access to an online teacher. The goal of these resources is to bolster your confidence and provide a stress-free guided study plan that will prepare you for a securities career in just three months.
ExamFX Series 9 Pros & Cons
Live Instruction with Excellent Teachers
Exam Pass Guarantee
Time Saving Study Schedule
Focused on Stress-Free Studying
Bottom Line:
ExamFX's training solutions provide online support and various study tools to help you reach success in the Series 9 exam. However, it only provides three months for you to study— great for students on an accelerated schedule, but stressful for those who want to take their time. If you want a more patient course,
STCUSA
has a similar setup with double the access period.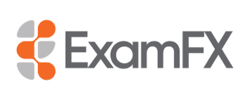 Save up to 20% on ExamFX Securities Review Courses
109 uses today
Last Used: 7 hours
---
5. Knopman Marks Financial Training Series 9 Exam Preparation

With a pass rate of 83%, Knopman Marks might not seem as impressive as the other courses listed above. But it's not always easy to trust the pass rates these companies put out. Knopman's pass rate is realistic and reflects data gathered from an internal analysis; this honesty-first approach carries over to their study materials, which are great at preparing you for exams without sugarcoating your chances of passing them.
Their full course includes an online Training Center with over 2,000 practice questions and more than 1,500 flashcards. They also include several downloadable resources, including a physical textbook or eBook, and more.
If that sounds interesting to you, take a virtual visit to the Training Center on Knopman's website. Their online guided tour lets you see firsthand what your course materials, video lectures, and supplements will look like.
Once you've registered, Knopman lets you create Action Plans so you can stay focused on the task at hand and track your progress. They also provide tons of follow-up lessons to your inbox, like pop quizzes and supplementary info for certain lessons.
Knopman Marks Series 9 Pros & Cons
Accurate Pass Rates for Students
Tons of Study Materials
Follow-Ups And Progress Tracking
Personalized Instruction
Pricey When Compared To Similar Courses
Bottom Line:
Knopman's Series 9 prep course is robust and impressive— so why is it so low on the list? Put simply, you need to pay twice the cost of something from
STCUSA
or
Securities Institute of America
for this course. This is a great investment if you want a tightly managed study schedule with tons of instructor feedback, but it might be overkill if you're already somewhat familiar with options trading.
---
Series 9 Study Guide FAQs
Still not ready to get started? Check out these quick answers to commonly asked questions and start hitting those books ASAP!
How Many Hours Should I Study for the Series 9 Exam?
Most programs recommended anywhere from 20 to 50 hours of studying to effectively prepare for the Series 9 exam. This can be stretched out over six months or condensed to an accelerated three month schedule, but it's not a good idea to pursue a longer or shorter study period outside of this range.
What is the Pass Rate for the Series 9 Exam?
According to data gathered and shared by ExamFX, the current pass rate for the FINRA Series 9 exam is 74%. You'll notice many of the best Series 9 study guides offer higher pass rates for their students— this discrepancy can be explained by a large number of students attempting this exam without the help of a test prep course.
How Difficult is the Series 9 Exam?
This test lasts an hour and half and requires a score of 70% or higher to pass the exam. Among other FINRA courses, this is comparatively easier than normal— especially since it's essentially half of a 2-part general securities sales supervisor exam, with Series 10 being the other half. However, it still requires advanced knowledge of general securities trading, so don't expect it to be a walk in the park!