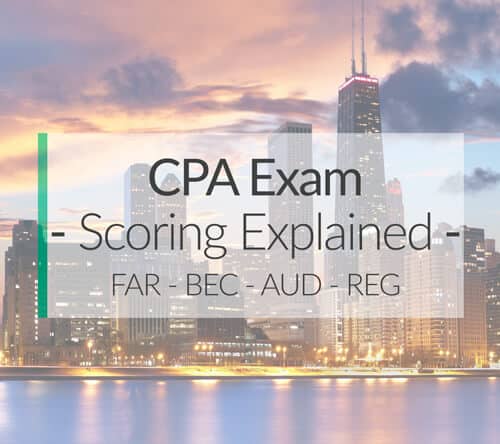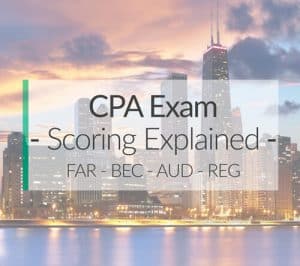 According to the AICPA, the CPA exam is scored on a curved scale of 0 – 99. Everyone knows that you need a score of 75 or more to pass and become a Certified Public Accountant, but what does that mean and how do you score that?
No one really understands their CPA exam score and what these grades even mean. Does that mean 75 percent or 75 points? Is the CPA exam graded on a curve? These are all great questions.
Let's take a look at how the AICPA scores the CPA exam and what you need to do in order to pass.
CPA Exam Scoring Process
---
CPA Exam Structure
Before we can really talk about how the CPA exam score release, we need to understand the overall structure of the exam. Hence, I'll go over a simplified version of the structure here because I wrote an entire post on how the CPA exam is structured already.
You probably already know that the full Uniform CPA Examination is split up into four main parts: AUD, BEC, FAR, and REG. Furthermore, each of these parts consists of several blocks of questions called testlets. There are three different types of testlets: multiple-choice questions, task-based-simulations, and written communication.
| Section | Multiple-Choice Questions | Task-Based Simulations | Written Communication |
| --- | --- | --- | --- |
| AUD | 72 | 8 | 0 |
| BEC | 62 | 4 | 3 |
| FAR | 66 | 8 | 0 |
| REG | 76 | 8 | 0 |
Multiple-Choice Question Scoring
The MCQ testlets use what's called a multi-stage testing approach. This means that as CPA candidates progress through each section of the CPA exam, the difficulty of the MCQs changes. Basically, each exam starts with medium difficulty questions and progresses from there.
As you perform well, you will be given more and more difficult questions. Alternatively, if you perform poorly, you will be given less and less difficult questions. For instance, if you do well on the first set of questions, your next set will be more difficult. Furthermore, if you do well on the second set, your third set will also be difficult.

Now let's assume that you did well on the first set of medium difficulty questions and poorly on the second. What will the third set be? Medium questions again. As you perform worst, the difficulty gets ratcheted back.
This is an important concept to keep in mind because you can use this to your advantage to pass the exam. Difficult MCQs are weighted more than easy MCQs. Thus, one correctly answered difficult MCQ will improve your score more than several correctly answered easy MCQs. We'll get more into this later.
TBS and Written Communication testlets do not use the multi-stage testing approach.
---
Get Discounts On CPA Review Courses!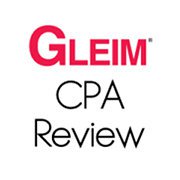 Cyber Monday Sale – $1,400 Off Gleim CPA Premium
4 uses today
Last Used: 6 hours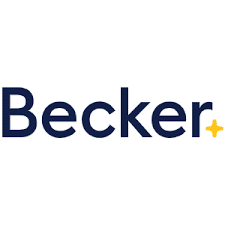 Get $1,140 Off Becker CPA Pro
5 uses today
Last Used: 4 hours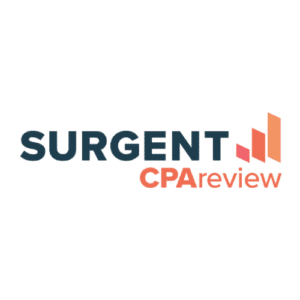 Take $740 Off Surgent CPA Ultimate Pass
184 uses today
Last Used: 6 hours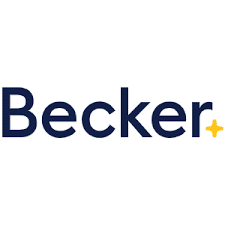 Enjoy a 14-day Free Trial on Becker CPA Courses
4 uses today
Last Used: 8 hours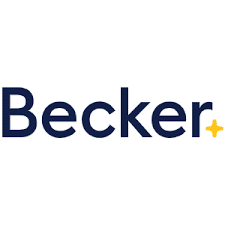 Becker CPA: 0% Interest Payment Plan
173 uses today
Last Used: 8 hours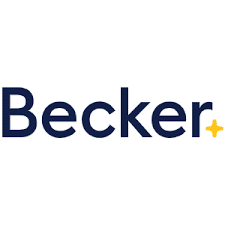 Get CPA Evolution Ready Content on All Becker CPA
5 uses today
Last Used: 58 minutes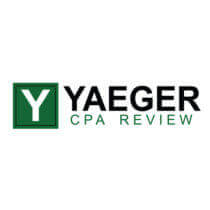 Save 20% on Yaeger CPA Review Course
uses today
Last Used: 9 hours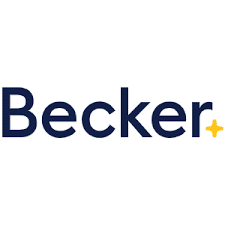 Sale – Becker CPA Premium Package Now $3,099
2 uses today
Last Used: 8 hours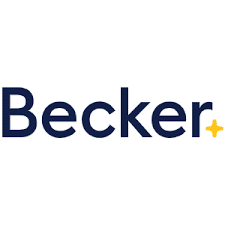 Save on Becker CPA Single Part Courses
228 uses today
Last Used: 8 hours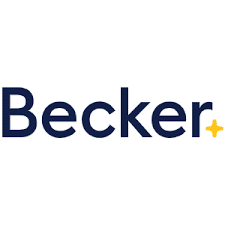 Becker CPA Advantage Package Now $2,499 – Promo
9 uses today
Last Used: 8 hours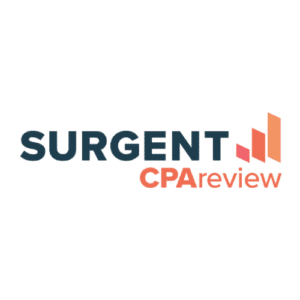 Take $1,000 Off Surgent CPA Ultimate Pass
85 uses today
Last Used: 6 hours
---
Task-Based Simulation Scoring
Task-based simulations are exercises or problems that require you to respond to situations or concepts. They are typically matching or fill in the blank style questions.
---
Written Communication Scoring
The written communication testlets only appear on the BEC exam and consist of a blank word document that you are required to type out an answer to a question. This is used to test your ability to perform communication tasks: demonstrating and exploring knowledge and ideas in writing.
---
Operational vs Pretest Questions
Each testlet contains both operational and pretest exam questions. Operational questions are real-life questions that you are being tested on. These count towards your score. Pretest questions are questions that the AICPA is testing out to see if they want to include them on future exams. These are indistinguishable from operational questions and are not included in your score.
---
How the CPA Exam is Scored and Weighted
Now that we understand the overall structure of the exam and the importance of the multi-stage testing system, let's talk about the passing score and the scoring scale.
---
CPA Score Scale and Passing Scores
Each section of the exam is scored on a scale of 0 to 99. Candidates must get a score of 75 in order to pass a section. It's important to understand a 75 percent or a C+ grade is not equivalent to a passing score. You must achieve at least 75 points in order to pass.
This is an important concept because we can use this to our advantage as well. Some testlets are weighted more than others. Thus, you can perform well on the highly weighted ones and horrible on the non-weighted testlets and still pass the exam with flying colors.
Here's how the testlets for each exam are weighted.
---
CPA Exam Score Weights
| Section | Multiple-Choice Questions | Task-Based Simulations | Written Communication |
| --- | --- | --- | --- |
| AUD | 50% | 50% | 0 |
| BEC | 50% | 35% | 15% |
| FAR | 50% | 50% | 0 |
| REG | 50% | 50% | 0 |
As you can see, there is an equal emphasis on the MCQs and TBSs. This has not always been the case. Historically, MCQs were weighted much higher than TBSs, but in the new 2017 CPA Blueprints, the AICPA increased its focus on higher skill operations by weighting simulations more.
---
Study Tips on How to Get a Passing Score of 75
Now that we know how the CPA exam scored, let's look at some study tips and test-taking strategies to get a passing score.
---
Get a CPA Review Course
This might seem like an obvious answer, but it's true. Get a CPA review course that matches your learning style and use it. The best way to pass the exam is to be prepared for it. Here's a list of CPA prep courses. Check them out and see which one is right for your learning style, schedule, and budget.
---
Get Difficult Questions
There's no way to know whether you are in a medium or difficult set of multiple-choice questions, so don't try to figure it out. Focus on the questions and do your best. Let's face it. They all seem hard when you are going through them.
As I said before, more difficult questions are weighted more than less difficult ones. Thus, you need to answer fewer difficult questions in order to pass than less difficult ones. Why is that you say? Well, it only makes sense.
Difficult questions gauge your understanding of a topic much more than easier questions. The AICPA can measure your understanding of a topic more accurately with fewer difficult questions than tons of easy questions.
Thus, difficult questions are worth more and can help you pass much more than easy questions.
Keep in mind, the better you do in the MCQ testlets, the worse you can do in the simulations and still pass. Always aim to knock out the MCQs.
---
Practice Simulations
Now that simulations are such a big part of the CPA exam score, you can't ignore them. You should be practicing these as much as you practice MCQs in your review materials.
---
Work on Your Writing
Practice writing professional letters, emails, and memos. Work on your grammar and typing skills. Remember the written communication testlet doesn't test you on your knowledge. It tests you on your ability to communicate information regarding whether or not this information is correct.
If you do these four things, you will have no problem getting a score of 75.
---
Common CPA Exam Scoring Questions
Can I Calculate My Own Score Based on the Number of Correct Answers?
Sorry, this doesn't work. Remember, the exam is weighted and scaled. Therefore, each question is not worth the same amount of points. You can't simply tally up the number of answers you think you got right to see if you passed. It doesn't work that way.
---
How are CPA Exam Questions Weighted?
The AICPA uses the Item Response Theory to analyze data from past candidates. Essentially, this data allows them to categorize more difficult and less difficult questions. More difficult questions are weighted higher and less difficult questions are weighted lower.
---
How do You Score on BEC with Written Communication?
The BEC written communication simulation is graded and scored by a computer program. If the score is close to passing, a CPA will personally read the response and assign a grade.
Fortunately, you can increase your score on the written communication section by using proper formatting and grammar and clearly stating ideas and concepts.
---
Can I Pass the CPA Exam With Multiple-Choice Only?
This is a common question and the answer is no. In prior years' exams, it was possible to pass the exam by only answering multiple choice questions because they were worth 75% of the grade. Today, the simulations are weighted at 50% of the score. Thus, you need at least some points from simulations in order to pass.
---
Are All Questions in Difficult MCQ Testlets the Same Level of Difficulty?
No, all testlets no matter their level of difficulty have a range of questions. The higher difficulty testlets simply have a higher average level of difficulty than the medium difficultly testlets.
---
Can I Pass If I Do Poorly On the Medium Difficulty Testlets?
Yes, you can. You will just need to step it up in the next set of MCQs. Remember MCQs only account for 50% of your score. Additionally, you can make up for your poor performance in the simulations as well.
---
Can Two Candidates Answer the Same Number of Questions Correctly and Get Different Scores?
Yes. Remember, the exam is weighted. Not all questions are equal. Easier questions are worth fewer points; The total number of correct questions doesn't matter.
---
Can I See My Score For Each Testlet?
No, the AICPA does not release scores for individual testlets. You will only receive a score for the overall exam section.
---
Can I Get My Failed Exam Score Rescored and Pass?
Yes, you can request your exam be reviewed, but it is a complete waste of time. The AICPA will not change your exam score no matter what. Consequently, if you got a 74 and failed, toughen up and take it again. Sorry, but it's the truth.
---
What Does the CPA Exam Scoring Process Look Like?
Here's a visual of the steps that the AICPA uses to report a CPA exam score.