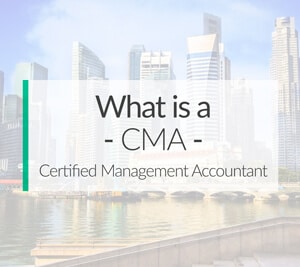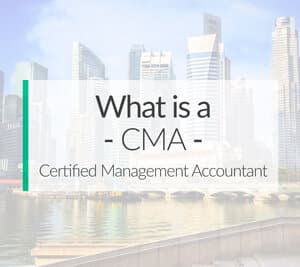 Certified Management Accountant (CMA) is a certification in financial accounting and strategic management. Furthermore, unlike other accounting certifications, CMA is a globally recognized credential with a special focus on corporate finance and management accounting. Consequently, it may be useful to get a brief perspective of CMA before we dive into how it can enrich your career.
This professional certification is offered by the Institute of Management Accountants (IMA). Institute of Certified Management Accountants (ICMA) is a division within IMA which awards CMA certification. Also, IMA is headquartered in New Jersey and has a reach in over 140 countries.
IMA has been promoting and advancing CMA credential, creating a global benchmark for management accounting professions for over 40 years through its rigorous certification examination. The organization, formerly known as National Association of Accountants, was founded nearly 100 years ago in 1919 in Buffalo, NY. Subsequently, the name of the organization has undergone a couple of iterations and was changed to IMA in 1991 to emphasize the role played by accountants and financial professionals working inside organizations.
Let's look at a few CMA job descriptions along with a list of what CMAs are capable of doing in their careers.
---
What is a Certified Management Accountant and What Do They Do?
---
What is a CMA's Job Description?
CMAs work in accounting, corporate finance and strategy teams in an organization. CMAs analyze and parse data from multiple sources to inform performance improvement. Additionally, they not only crunch numbers for internal review and budget analysis, but also contribute to strategic business decisions by providing insights into the financial condition of the company.
Furthermore, they coordinate with other performance managers to propose improvements regarding the financial strength of the company. Certified Management Accountants typically work as cost accountants, risk managers, budgeters, corporate accountants, FP&A managers, management accountants, financial strategists, and executive decision makers.
[uam_ad id="15602″]
---
What Duties are CMAs Qualified to Perform?
CMA are certified professionals qualified to areas of financial analysis and financial planning such as budgeting and forecasting, internal control, reporting, and professional ethics. Hence, the typical United States CMA work experience can be broadly summarized as follows:
Identify opportunities for investment management
Act as a mentor and supervise lower level accountants
Prepare financial statement – income statements, balance sheets, and cash flow statements
Make presentations to senior management
Create strategies to improve and manage various internal and external risks
Arrange funding and financing options
Monitor and administer compliance
---
Where Do CMAs Work?
Essentially, CMAs are needed in public or private organizations as well as in government agencies as cost accountants, managerial accountants, industrial accountants, private accountants or corporate accountants. However, given the broad nature of their skills and expertise, CMAs are in demand in a wide variety of industries.
Essentially, some of the most common industries to employ a certified management accountant include:
Manufacturing
Educational services
Mining
Insurance and real estate
Medical and health services
Transportations
Communications and utility services
Construction
Finance
Employment Areas and Opportunities
Certified management accountants are uniquely qualified to fill many different positions in these industries. Here are a few jobs that CMAs perform across every industry:
Cost management
Performance management
Profitability analysis
Investment decisions
Internal controls
Financial reporting
Planning and budgeting
---
[uam_ad id="17078″]
Why are CMAs needed?
Skills and knowledge gained while pursuing CMA certification enable the professional to connect accounting concepts to its practical applications in finance. Furthermore, CMA certification hones skills in accounting and financial data analysis, which can be leveraged to improve performance and make strategic business decisions.
Additionally, CMAs are experts in cost management, budgeting, and efficiency. Consequently, with enough years of experience under their belts, they make great COOs and controllers. This is because of their expert knowledge and ability to identify wasteful areas in company operations and correct them to make the company more efficient and profitable.
---
Why is the CMA a Sought after Credential?
Much like a Certified Public Accountant, CMA is a globally recognized certification. Therefore, it opens up rich opportunities in management accounting and financial management across various industries. For a reasonably small investment of about $2,500 and 300 hours of study time for the CMA exam, the coveted CMA certification program offers a pathway to a six-figure salary and an edge over the market competition.
---
Should You Become a CMA?
Ultimately, the job market of certified management accountants is always booming because they are sought after professionals. Consequently, becoming a CMA will help you advance to executive levels in almost any company that wasn't available to you before.
Not to mention, your salary will be increased quite dramatically as well. Basically, it's a no-brainer; you should go for it!