Many people are interested in aerospace engineering for the high pay and job satisfaction. It's a great field to get into, but people can be surprised if they're unaware of some of the major financial details of this career path. Luckily for you, I've gone ahead and put together a quick cheat sheet for anyone interested in becoming an aerospace engineer.
You need to earn a Fundamentals of Engineering (FE) certification before you can start work as an aerospace engineer. Anyone can do this if they're willing to put the work in. It's a big time investment but it can be well worth the effort.
Earning your FE requires you to have completed a 4 year degree in aerospace engineering or a related field. Next, you'll need to pay a registration fee and complete a 110 question exam. Passing this test qualifies you to work as an aerospace engineer.
Make sure to check with the NCEES to see exactly what you need to prepare for on the exam.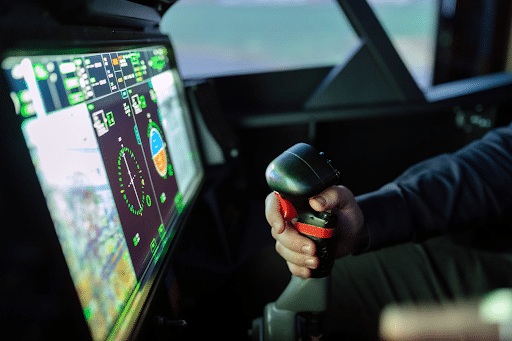 Average Salaries for Aerospace Engineers
It's time to get into financial information now that you understand what your educational requirements will be. Even compared to other branches of engineering, aerospace engineering pays very well. This is in large part due to the difficulty of the work and high demand for aerospace engineers.
Payscale reports that the current average salary for aerospace engineers is $85,924 a year, or $38.04 an hour. Bear in mind that this covers salaries from all experience levels so it's more vague than people would expect at first.
Up next is the more specific pay details for other experience levels.
Entry Level Salaries for Aerospace Engineers
Anyone who hasn't started their aerospace engineering career yet should be most interested in this information. Pay is slightly lower here but it's still well above the average for other careers.
Entry level aerospace engineers can expect to make an average of $71,201 each year or $29.66 an hour. This is more than enough to make a comfortable living and get started on building up work experience.
By this point you may want to start putting money aside for earning and preparing for your Professional Engineering (PE) certification in aerospace engineering. This can be a valuable tool for negotiating higher salaries and landing more high demand job positions.
Highest Salaries for Aerospace Engineers
Salaries can get very high for engineers with experience who've earned their certifications. By this point in your career you should have your PE and at least a decade of work experience. Once you've done that you can start making the big bucks.
Late career aerospace engineers make an average of $135,302 a year or $72.26 an hour. With a wage like that you can live anywhere you choose with minimal financial difficulty. Once again I'll reiterate that this takes a lot of time and hard work. You can't expect to start making this sort of salary right out the gate.
Top Employers for Aerospace Engineers
Knowing what type of salary to expect is one thing. What companies are currently hiring is a different beast altogether. Luckily, this information is readily available to anyone willing to find it. I've gone ahead and put together the hiring trends for aerospace engineers of every experience level below.
Best Entry Level Aerospace Engineering Jobs
There's a great deal of overlap between employers for all experience levels. Despite that, there are still some key differences at each stage of your career. Indeed shows that entry level aerospace engineers should look to Lockheed Martin, Signature Flight, and SM&A as the biggest employers
At this point of your career you should expect to make around $75k a year. Higher salaries are possible but typically reserved for more experienced aerospace engineers.
Those willing to travel for work should look into Wichita, San Diego, Huntsville, Cincinnati, and Los Angeles. These 5 cities currently have the most job listings for entry level aerospace engineers.
Best Mid Level Aerospace Engineering Jobs
At mid level job experience slightly different companies start looking for your expertise. According to Indeed, the 3 biggest companies for mid level aerospace engineers are Blue Origin, Northrop Grumman, and Boeing.
By this point in your career you should be approaching a salary of $100,00 a year. Anyone with a PE will have enough negotiating power to ensure that they pull a 6 digit annual salary. However, you can still expect to make up $90k a year without an aerospace engineering PE certification.
The best hiring locations for mid level aerospace engineers are currently Seattle, Huntsville, Houston, El Segundo, and Fort Worth. Jobs outside of those locations are much rarer.
Best Senior Level Aerospace Engineering Jobs
By this point in your career just about any aerospace company wants you expertise. Indeed's data shows that Northrop Grumman, Lockheed Martin, and Boeing are the biggest employers for senior aerospace engineers.
At this level of experience your annual wage will be well over $100k a year. Salaries can get as high as $145k per year if you've got the right amount of experience, negotiation skills, and luck.
There's a great deal of overlap between hiring locations for this experience level and the others. The 5 best cities for aerospace engineering work are Huntsville, Seattle, El Segundo, Chantilly, and Houston.
Job Outlook for Aerospace Engineers
Great salaries are meaningless if no one can get a job as an aerospace engineer. Luckily for you, that definitely won't be the case. This career is growing strong and in demand for new people to join the workforce.
The US Bureau of Labor Statistics currently reports that the job outlook for aerospace engineers is supposed to grow 8% in the next 10 years. This matches the average for all occupations and ensures that this is a stable career for anyone to get into.
Growth for this job is based on recent demand for upgrades and development for aircraft. Also, satellite launches have become much cheaper so more companies are hiring experts in aerospace engineering to lead small satellite projects.
---
FAQs
Q: What does an aerospace engineer do?
A: Aerospace engineers design and test aircraft, satellites, and spaceships. In some cases, they also oversee the manufacture of devices based on their designs.
Q: What degree do you need to become an aerospace engineer?
A: NCEES states that you need a 4 year degree in aerospace engineering or a related degree to be eligible for the FE exam.
Q: How long does it take to become an aerospace engineer?
A: It takes roughly 4 years to earn your engineering degree and pass your FE exam. After that you can start work as an aerospace engineer and prepare for your PE exam.