Are you on the path to becoming a certified expert in financial technical analysis? The journey to earning your Chartered Market Technician (CMT) credential, a prestigious recognition in the field of investment management, is both challenging and rewarding.
But where do you start?
The right educational resources are key to your success.
Did you know that, according to the CMT Association, candidates who utilize comprehensive study materials have a significantly higher pass rate on the CMT exams? This statistic highlights the importance of choosing the best preparation guides to ensure your success.
In this guide, we delve into the top learning tools available for aspiring market analysts. From in-depth course reviews to expert tips, we've got you covered.
---
Comparison Chart of the Best CMT Study Materials
---
1. Varsity Tutors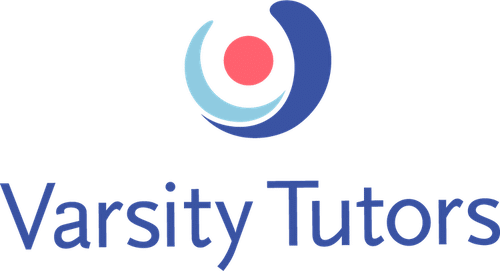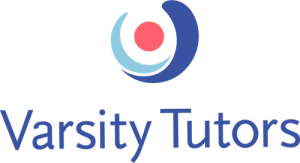 If you want an experience that isn't focused on independent studying, Varsity Tutors is a great CMT program that lets you interact with other students and instructors. With an impressive reputation for teaching a wide range of topics, their Chartered Market Technician test prep tutoring is no exception.
Course Details
Varsity Tutors stands out with its personalized teaching style. Recognizing that effective learning is as crucial as the syllabus itself, this program emphasizes a tailored approach to your CMT exam preparation.
Here's how it works:
Upon registration, you'll be matched with a tutor who specializes in CMT exam preparation. Your tutor will conduct an initial assessment to gauge your proficiency in the exam's subject areas. This personalized evaluation informs the creation of your study plan, which includes targeted practice questions and a structured schedule. Your preparation journey is divided into three distinct stages, each focusing on specific learning goals, tailored to your unique needs.
Course Features
Interactive Tutoring Sessions: Personalized one-on-one tutoring sessions for in-depth understanding.
Customized Study Plans: Tailored study schedules based on individual learning needs and goals.
Pre-Study Individual Analysis: Initial assessment to gauge current knowledge and focus areas.
Multi-Level Learning Objectives: Study plans divided into distinct levels, each with specific learning targets.
Dynamic Learning Environment: Engaging and interactive platform encouraging active participation.
Pros and Cons
1-on-1 Tutoring: This is not a one-size-fits-all approach. Instead of an online program that throws everything at you at once, you'll have a tutor assigned to you who will help you prep for your exam.
Pre-Study Individual Analysis: Before diving into the material, Varsity Tutors takes the time to understand where you stand. This initial assessment ensures that your study journey is aligned with your current knowledge, maximizing efficiency and ensuring no topic is overlooked or redundantly covered.
Three Levels of Learning Objectives: The program's structured approach breaks down your study plan into three distinct levels. This ensures a gradual progression, allowing students to build a solid foundation before tackling more advanced concepts, leading to a deeper and more comprehensive understanding of the CMT material.
Tailored Customizations: Your course curriculum with Varsity Tutors is based on your knowledge level. Your tutor will evaluate your current level of knowledge and craft your review for the CMT based on this evaluation.
User Testimonials
"Varsity Tutors transformed my CMT prep experience. The one-on-one tutoring approach was exactly what I needed to grasp complex concepts. My tutor was knowledgeable and patient, making a huge difference in my confidence level." – Jordan M.
"I appreciated the interactive learning style with Varsity Tutors. It wasn't just about memorizing concepts; it was about truly understanding them. This made all the difference in my exam performance." – Emily R.
Bottom Line:
Varsity Tutors excels in providing a customized learning experience for CMT candidates. Eschewing the generic approach, they pair each student with a tutor who crafts a study plan suited to the individual's learning style and needs. The combination of bespoke study schedules, comprehensive practice questions, and dedicated one-on-one tutoring underscores why Varsity Tutors is a preferred choice for those seeking a more tailored path to CMT success. For aspirants prioritizing individualized mentorship, Varsity Tutors is a go-to choice.
---
2. New York Institute of Finance


The New York Institute of Finance adopts a modular approach in its course structure, with each module focusing on a distinct aspect vital for Chartered Market Technician aspirants. The comprehensive Exam Prep Program, for instance, is segmented into 12 modules encompassing a wide range of subjects from the fundamentals of technical analysis and charting techniques to trading systems and ethical practices.
Furthermore, NYIF's CMT program distinctly outlines your learning objectives, providing a clear roadmap of the knowledge and skills you'll acquire. The platform features an intuitive dashboard, simplifying access to various resources such as course materials, discussion forums, progress tracking, and instructional PowerPoint slides.
Course Features
Modular Course Design: Courses divided into specific modules for focused learning on key topics.
Clear Learning Objectives: Well-defined course goals for a transparent and goal-oriented study path.
User-Friendly Online Dashboard: Easy navigation through course content, discussion boards, and progress tracking.
Comprehensive PowerPoint Slides: Detailed slides to complement video lectures and facilitate note-taking.
Interactive Discussion Boards: Platforms for student interaction, query resolution, and community learning.
Pros and Cons
Flexibility: Either take on NYIF's bundle for less than $600 to completely prepare for the CMT or take on any of their individual courses for less than $100. This structure ensures that you can get something out of their catalog, no matter your budget or timeframe.
Simplified Learning: NYIF doesn't distract from its curriculum by adding too many extra features or layouts. All of their course content is laid out in a clear and easy-to-understand manner, so you only have to focus on the content itself.
Personalized Progress Tracking: NYIF's dashboard not only simplifies navigation but also offers a dedicated section to track your personal progress. This feature allows students to gauge their strengths and areas of improvement, ensuring a more targeted and efficient study approach.
Confusing Course Names: If you opt for the individual course instead of their Exam Prep program, you'll need to do a little bit of extra work to ensure that you prepare for all of the topics that you need to cover. For this reason, we recommend taking their complete exam prep program to ensure you eliminate all knowledge gaps.
User Testimonials
"The modular structure of NYIF's CMT program allowed me to focus on one area at a time, which was incredibly effective. The clarity and depth of the course content were outstanding." – Alex T.
"I loved the flexibility and the clear course objectives of NYIF. It helped me to systematically prepare for the CMT exam without feeling overwhelmed." – Sarah K.
Bottom Line:
NYIF stands out for its organized, module-based training for CMT candidates, prioritizing clear instruction and adaptability. Its platform, designed for ease of use, caters to diverse financial and time constraints, ensuring an all-encompassing learning journey. To fully benefit from NYIF's offerings and cover all necessary topics, enrolling in their complete exam prep program is advisable.
---
3. Wiley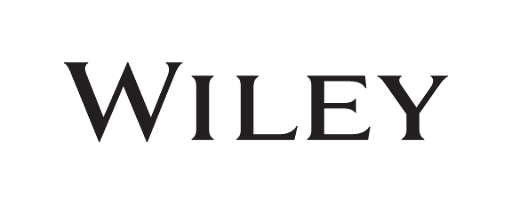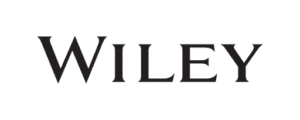 Wiley's CMT Review, now part of UWorld, presents a mix of potential advancements and uncertainties. Such transitions often bring about changes, some beneficial and others less predictable. As UWorld charts a new course for Wiley's program, we recommend a cautious approach for those considering Wiley for their CMT preparation at this juncture.
Wiley has established itself as a leading provider in CMT exam preparation, thanks to its intelligent integration of self-study materials and adaptable scheduling. This approach facilitates efficient and effective exam preparation.
The core of Wiley's CMT course is delivered through concise video lessons, each lasting between 8 to 30 minutes. These lessons feature industry professionals demonstrating CMT problem-solving techniques, clearly illustrated on a digital blackboard. This visual approach helps in grasping the practical application of CMT concepts. Accompanying each video is a textual study guide and presentation slides, enhancing the note-taking and review process.
Another benefit of these smaller lessons is how easily they fit into your schedule. Wiley understands that people have busy lives full of work and educational responsibilities. That's why they tailor their course schedule around your availability. As long as you tell them what days and times you're free, you'll be able to easily finish this course on time.
Course Features
Concise Video Lessons: Short, focused video tutorials for efficient learning and retention.
Expert-Led Problem Solving: Lessons featuring professionals demonstrating practical CMT problem-solving.
Flexible Course Scheduling: Adaptability to fit learning into busy schedules and personal commitments.
Mobile Learning App: Study on the go with downloadable materials and synchronized progress tracking.
11th Hour Review: Comprehensive final review to reinforce key concepts and ensure exam readiness.
User Testimonials
"Wiley's bite-sized video lessons were a game-changer for my busy schedule. I could fit in study time whenever I had a spare moment, which made a big difference." – Lucas B.
"The 11th Hour Review from Wiley was invaluable. It helped me refresh key concepts right before the exam, ensuring that I was fully prepared." – Priya D.
Pros and Cons
Mobile Friendly: Wiley's mobile app allows you to download study materials and view them offline. This ensures that you can learn on the go, such as during a run or morning commute. Plus, all progress is saved between the app and desktop versions of the course— so you don't have to worry about offline work not being counted towards completion.
11th Hour Review: At the end of every Wiley course is an 11th hour final review. This video course takes all of the most important concepts from the course and reintroduces them into your study routine. Thanks to that, you don't need to worry about forgetting important CMT information from earlier in the course.
No Live Content: Unfortunately, Wiley doesn't offer any live classes for CMT at this time. While this can be disappointing, it can be difficult to have a custom course schedule if you need to appear for live classes.
Lack of Adaptive Technology: Unlike some of its competitors, Wiley CMT doesn't feature adaptive learning technology. This means the course may not tailor itself to your specific strengths and weaknesses, potentially making your study sessions less efficient.
Uncertain Future: With Wiley CMT's recent acquisition by UWorld, the stability and continuity of the program are in question. This uncertainty can be unsettling for students who are looking for a consistent and reliable study path.
Bottom Line:
Wiley's CMT Review is notable for its '11th Hour Review' feature and its mobile-responsive learning environment, accommodating study sessions anywhere, anytime. Yet, the absence of live instruction and adaptive learning tools may detract from its overall effectiveness. Additionally, the recent transition to UWorld's management introduces elements of uncertainty regarding the program's future. Prospective students should weigh these factors carefully when considering Wiley for their CMT exam preparation.
---
4. WallStreetMojo


WallStreetMojo offers a learning experience similar to NYIF, featuring a self-directed online platform enriched with extensive video lectures and practical case studies. Additionally, their mobile application enhances accessibility, allowing you to engage with the course material even when you're on the move.
A key consideration for prospective students:
WallStreetMojo's curriculum is designed for those with a foundational grasp of technical analysis. If you're entirely new to the technical aspects of financial analysis, you might find the course challenging. In such instances, a more introductory program like Varsity Tutors might be more suitable.
But if you're comfortable with a course that requires some proficiency, this is a great choice. For the best deal, check out their bundle, which includes all 11 courses. You might be tempted to purchase just a few courses individually, but the bundle is frequently discounted.
Course Features
Extensive Video Lectures: Hours of comprehensive video content covering key CMT concepts.
Real-World Case Studies: Practical case studies to apply learning to real financial scenarios.
Mobile App: Convenient learning on the go with a user-friendly mobile application.
Self-Paced Learning: Flexibility to learn at your own pace, accommodating your schedule.
Comprehensive Course Bundle: An all-inclusive bundle covering all 11 courses for an integrated learning experience.
Pros and Cons
Case Studies: This course comes with a set of case studies that can be downloaded and read offline. These give you an opportunity to see how what you've learned applies to real-world situations. You also have the opportunity to see what does and doesn't work when solving problems as a CMT.
Level 1 Only: Right now, Wall Street Mojo only has courses for the first level of the CMT exam. You'll need to search for a different course provider if you plan on moving to Levels 2 and 3 of this certification in the future. Still, this is a great starting point!
Limited Interactive Learning: Unlike some competitors, WallStreetMojo's CMT courses may not offer interactive features like live sessions, Q&A forums, or real-time feedback. This could hinder students who thrive in interactive and dynamic learning environments.
Outdated Course Materials: Some users have noted that WallStreetMojo's CMT courses might not always be updated promptly with the latest CMT exam changes or industry trends. This can lead to potential discrepancies between what is taught and what appears on the actual exam.
User Testimonials
"The case studies provided by WallStreetMojo were incredibly useful. They helped me apply theoretical knowledge to practical scenarios, enhancing my understanding of the material." – Mark S.
"I appreciated the mobile app from WallStreetMojo. Being able to study on the go was a major plus for me." – Anita G.
Bottom Line:
WallStreetMojo presents a CMT course array that excels in providing practical case studies and mobile accessibility. However, its suitability for beginners is limited due to the prerequisite of basic technical analysis knowledge. The lack of updated materials and interactive learning elements may reduce its effectiveness for some learners. Despite attractive bundle offers, these constraints suggest that WallStreetMojo might be more appropriate for those with some prior experience or who do not prioritize the latest content and interactive features.
---
Understanding the CMT Exam: An Overview
Who Should Take the CMT Exam?
The Chartered Market Technician (CMT) exam is ideal for professionals in the financial and investment industry who specialize in technical analysis. It's particularly beneficial for portfolio managers, investment analysts, risk managers, and traders. Aspiring individuals who aim to deepen their understanding of market dynamics and enhance their analytical skills in the financial markets should consider this certification.
Why is the CMT Certification Important?
The CMT certification is globally recognized and demonstrates a high standard of proficiency in technical analysis. It's a testament to the holder's expertise in analyzing and interpreting market trends, making it valuable for career advancement in the finance sector. The certification can open doors to more advanced roles in investment management, trading, and financial market analysis.
Structure of the CMT Exam
The CMT Exam is divided into three levels:
Level I: Focuses on the basic knowledge of the terminology and analytical tools used in technical analysis.
Level II: Delves deeper into the application of these tools and analysis techniques in various market contexts.
Level III: Emphasizes portfolio management and the integration of technical analysis into investment strategies and risk management.
Each level of the exam requires a thorough understanding of the concepts and practical application of technical analysis principles.
Exam Registration and Fees
Candidates can register for the CMT exam through the CMT Association's official website. The exam fees vary depending on the level and the registration period (early, standard, or late registration). It's advisable to register early to benefit from lower fees and ample preparation time.
Career Opportunities Post-CMT Certification
Upon successful completion of the CMT certification, professionals can expect enhanced career opportunities in financial analysis, investment management, and trading. The certification is recognized by leading financial institutions and can significantly boost your professional credibility and marketability.
Conclusion
Choosing the right CMT study program hinges on your specific needs and learning style. For instance, if personalized guidance is crucial for you, Varsity Tutors with their one-on-one tutoring approach stands out. On the other hand, if you prefer a structured, module-based learning path, the New York Institute of Finance offers a clear and focused curriculum. Wiley's program is ideal for those who need flexibility and prefer learning through concise video lessons. Lastly, WallStreetMojo is a great choice if you're looking for practical application through case studies, especially if you already have a foundational understanding of technical analysis.
Each program has its unique strengths – from personalization to structured learning, flexible scheduling to practical case studies. For a broader perspective in finance, consider exploring investment analyst certifications, which complement CMT knowledge with a deeper dive into investment strategies and financial modeling.
Align your choice with your learning preferences and career objectives to make the most of your CMT preparation journey.
FAQs
What is CMT?
CMT is the abbreviation for Chartered Market Technician. This certification exam is proof of the holder's skills in market analysis to better help predict market trends.
What types of skills will a CMT exam prep course teach me?
You'll learn about a wide range of topics, including the history and theory behind technical analysis, statistics, ethics, trading systems, and more. See each provider listed above for individual course specifications.
How long should I study for the CMT exam?
Most sites typically recommend at least 2 months of studying prior to taking your exam. But if you already have in-depth knowledge of this material and just want to earn your certification, it's possible to complete the curriculum in a much shorter time frame.
What is the CMT exam pass rate?
The pass rate for the CMT exam varies each year and across its different levels. Historically, the pass rates have fluctuated. For example, in recent years, the Level I exam has seen pass rates around 70%, Level II around 60%, and Level III typically has the lowest pass rate, often below 60%. It's important to note that these rates can change with each exam cycle and are influenced by the difficulty of the exam and the preparedness of the candidates.
Which is better, CMT or CFA certification?
This is a tough question that's still hotly debated. Although both CMT and CFA share some subject matter, CMT is much more specific. That being said, it's also much newer, with a considerably lower adoption rate among professionals. Strictly speaking, CFA certification is a safe bet for landing job interviews, but CMT certification will provide you with a modern education and several years of relevance in the industry.
How much does a CMT make?
The salary of a Chartered Market Technician can vary widely based on factors such as location, years of experience, the specific role, and the type of employer. On average, a CMT in the United States can expect to earn a salary ranging from $60,000 to over $100,000 annually, with the average around $86,000 per year according to Chron. Those in senior roles or with significant experience, especially in major financial centers like New York or London, can earn considerably more. Additionally, CMTs often have the potential for bonuses and profit sharing, which can significantly increase their total compensation.
Are there any prerequisites for enrolling in a CMT exam prep course?
While there are no strict prerequisites for most CMT exam prep courses, having a basic understanding of financial markets and technical analysis can be beneficial. Some advanced courses may require prior knowledge or experience in the field.
How do CMT exam prep courses stay updated with the latest market trends?
Reputable CMT exam prep providers like Varsity Tutors and New York Institute of Finance regularly update their course materials to reflect the latest market trends and changes in the CMT exam structure. This ensures that students are learning the most current strategies and analysis techniques.