To the uninitiated, market trading and analysis can seem like witchcraft. This makes the trained eye of a Chartered Market Technician (CMT) all that much more important within the financial landscape. By earning this credential from the CMT Association, you can establish yourself as a professional with a vast knowledge of trading and technical analysis.
Ready to get started?
The best way to get on the path to becoming a CMT is with an online course. We've cultivated the ultimate list of prep courses that can help you take the first step; keep reading to see our detailed analysis for each one:
---
The Best CMT Study Materials
Varsity Tutors CMT Review
WallStreetMojo CMT Review
CMT Curriculum
---
#1 New York Institute of Finance Chartered Market Technician Exam Prep


The New York Institute of Finance is our top CMT program due to their no-nonsense approach. They offer both a complete exam prep program and individual courses, so you can get as little or as much study time as you need.
NYIF breaks down their courses into modules. Each one is dedicated to a specific topic or key concept crucial to Chartered Market Technicians. For example, the complete Exam Prep Program is split into 12 modules that cover the theory and history of technical analysis, charts, trading systems, and ethics— just to name a few.
Additionally, this CMT program clearly lays out your course objectives, making it clear what you're going to learn by the time you finish your education. It's dashboard is clean and simple to navigate— so you'll easily be able to switch between course content, a discussion board, a section that tracks your personal progress, and PowerPoint slides.
Course Features
Instructional Videos
Instructor Support
Online Dashboard
PowerPoint Slides
Discussion Boards
NYIF Pros and Cons
Pro – Flexibility: Either take on NYIF's bundle for less than $600 to completely prepare for the CMT or take on any of their individual courses for less than $100. This structure ensures that you can get something out of their catalog no matter your budget or timeframe.
Pro – Simplified Learning: NYIF doesn't distract from their curriculum by adding too many extra features or layouts. All of their course content is laid out in a clear and easy to understand manner, so you only have to focus on the content itself.
Con – Confusing Course Names: If you opt for the individual course instead of their Exam Prep program, you'll need to do a little bit of extra work to ensure that you prepare for all of the topics that you need to cover. For this reason, we recommend taking their complete exam prep program to ensure you eliminate all knowledge gaps.
Bottom Line:
Even if you're stuck at home, NYIF's Chartered Market Technician exam prep program does a fantastic job bringing the classroom experience to you. Take advantage of their intuitive dashboard and in-depth course content at a great price!
---
#2 Varsity Tutors Chartered Market Technician Study Guide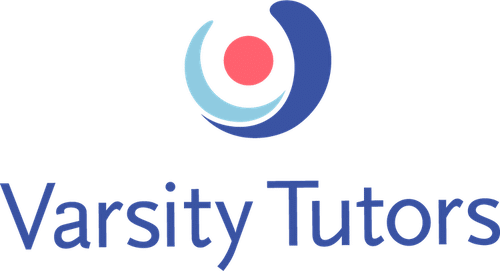 If you want an experience that isn't focused around independent studying, Varsity Tutors is a great CMT program that lets you interact with other students and instructors. With an impressive reputation for teaching a wide range of topics, their Chartered Market Technician test prep tutoring is no exception.
Course Details
Varsity Tutors is unique because of their human approach. This program was designed with the understanding that how you study for the test is just as important as the topics covered in their program.
Here's how it works:
You're paired with a tutor after you sign up. Then, he or she will meet with you to evaluate your current level of knowledge across all the topics covered on the CMT exam. Based off of this evaluation, your tutor will assign you practice questions and help you customize an effective study schedule. Ultimately, your study plan will be broken down into three levels, each with their own learning objectives; however, the specifics will vary from student to student.
Course Features
Practice MCQ's
1-on-1 Tutor Support
Pre-Study Individual Analysis
Custom Study Plans and Curriculum
Three Levels of Learning Objectives
Custom Pricing
Varsity Tutors Pros and Cons
Pro – 1-on-1 Tutoring: This is not a one size fits all approach. Instead of an online program that throws everything at you at once, you'll have a tutor assigned to you that will help you prep for your exam.
Pro – Tailor Made Customizations: Your course curriculum with Varsity Tutors is based on your knowledge level. Your tutor will evaluate your current level of knowledge and craft your review for the CMT based on this evaluation.
Con – No Independent Study Options: While Varsity Tutors offers a wide range of courses and options for learning, they don't have self-study options specifically for the CMT at this time. If you're only interested in studying on your own, try NYIF instead.
Bottom Line:
This is a terrific CMT program for anyone who wants to study in a way that specifically matches their style of learning. You really can't go wrong with Varsity Tutors; they will set up your entire workload from top to bottom to help get your career to the next level.
---
#3 WallStreetMojo CMT Study Guide

WallStreetMojo is structured similarly to NYIF. They have a self-paced online platform that incorporates several hours of video lectures and realistic case studies. They also have a mobile app for easy access while you're traveling or away from your computer.
However, there's something you should keep in mind before trying this course:
The curriculum and focus of WallStreetMojo requires you to have a basic understanding of technical analysis prior to enrolling in their course. This isn't a great option if you have absolutely no experience with the technical side of financial analysis— in that case, Varsity Tutors would be a safer pick.
But if you're comfortable with a course that requires some proficiency, this is a great choice. For the best deal, check out their bundle that includes all 11 courses. You might be tempted to purchase just a few courses individually, but the bundle is frequently discounted well under $100.
Bottom Line:
For those looking for something at an extremely affordable price that will tick all of the necessary boxes for CMT exam prep, we recommend taking a closer look at WallStreetMojo. Their course isn't as in-depth as our top picks, but their platform is still very sophisticated.
---
#4 Wiley Efficient Learning CMT Exam Prep

Although it's on the bottom of our list, Wiley Efficient Learning is worth considering if you want a barebones, no-frills approach to CMT test prep. Candidates who are looking for a quick cram course can get something out of this course.
Keep in mind that this is a very basic and surface-level curriculum. There's a free trial you can use to get a better idea of what's on offer here. It won't take up too much of your time, but it's also far from the best option to help you become a Chartered Market Technician. However, it might be a good way for Certified Financial Analysts to see if they can benefit from learning more about this lesser-known industry credential.
Bottom Line:
If you're just looking to get by, Wiley might be an okay choice for you. However, we easily recommend NYIF or Varsity Tutors for the best possible odds of passing your CMT exam.
---
CMT FAQs
What is CMT?
CMT is the abbreviation for Chartered Market Technician. This certification exam is proof of the holder's skills in market analysis to better help predict market trends.
What types of skills will a CMT exam prep course teach me?
You'll learn about a wide range of topics, including the history and theory behind technical analysis, statistics, ethics, trading systems, and more. See each provider listed above for individual course specifications.
How long should I study for the CMT exam?
Most sites typically recommend at least 2 months of studying prior to taking your exam. But if you already have in-depth knowledge of this material and just want to earn your certification, it's possible to complete the curriculum in a much shorter time frame.
Which is better, CMT or CFA certification?
This is a tough question that's still hotly debated. Although both CMT and CFA share some subject matter, CMT is much more specified. That being said, it's also much newer with a considerably lower adoption rate among professionals. Strictly speaking, CFA certification is a safe bet for landing job interviews, but CMT certification will provide you with a modern education and several years of relevance in the industry.