Do you want to become a Project Management Professional (PMP) but aren't sure how to get started?
Maybe you're interested in becoming a Certified Associate in Project Management (CAPM) instead— or you're interested in an Agile certification like PMI-ACP.
No matter which project management certification you're interested in getting, Master of Project Academy is the right place for you to study!
Master of Project Academy might be a relative newcomer in the world of PMP certification training courses, but that doesn't make it any less of an excellent choice.
Check out our Master of Project Academy review and see for yourself!
---
Overview of Master of Project Academy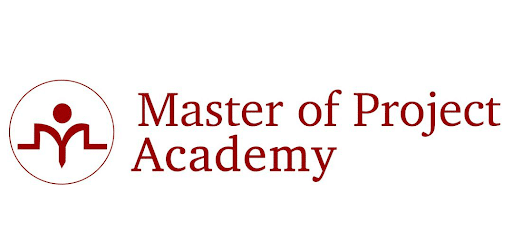 One of the big standout differences about Master of Project Academy is the CEO of the company is also one of the instructional faculty. Thanks to this, you'll have the opportunity to learn directly from the owner— he truly understands the subject matter, which has informed every decision he made in the creation of this certification training platform.
But this company is also a little different in another way:
Instead of motivating students with harsh deadlines, Master of Project Academy's curriculum is much more focused on meeting specific goals. This makes it easier for their courses to work with the varied schedules of modern professionals who might be interested in enrollment.
Basically, they care about getting you ready to take your PMP exam— even if you're already working full time!
Here's a Quick Snapshot of Master of Project Academy's Course Features:
Lots of Course Options
One on One Coaching
PMP Practice Exams and Math Lectures
PMP Prep Book
Learning Support Extras
Continuing Professional Education (CPE)
---
What's Included With Master of Project Academy PMP and CPE Courses
There's a ton of content and bundles available with Master of Project Academy. Here's a fast list of the most impressive ones:
Tons of Course Options
This is ideal for learners who need very specific kinds of content to learn most effectively. For example, Master of Project's PMP course offerings are broken up into different bundles: some entirely self-directed, and some that combine individual study with extra contact hours.
What if you can't make up your mind?
You also have the option of subscribing to all of Master of Project Academy's PMP courses for one flat rate. For learners who like a lot of variety in their course material and study strategies, this bundle can be a huge advantage.
The variety of courses here gives you more flexibility than almost any other course.
One on One Coaching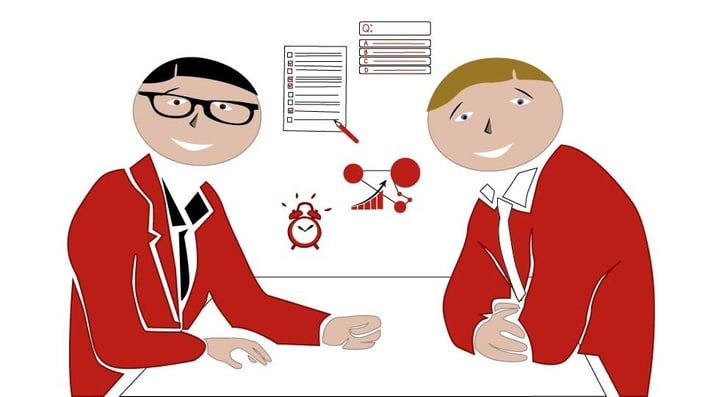 One problem with a lot of online professional development courses is that there isn't enough one on one coaching time. For learners that benefit from being able to ask questions and get an immediate answer, or from having someone who can help them past learning roadblocks, it can be hard to find a good online PMP training course that doesn't cost an arm and a leg.
Fortunately, Master of Project Academy lets you book online coaching sessions with an expert. You guide each session by asking questions about whatever concepts you need clarified. Unlike group-based study and lecture content, this kind of coaching is all about you and meeting your learning needs.
PMP Practice Exams and Questions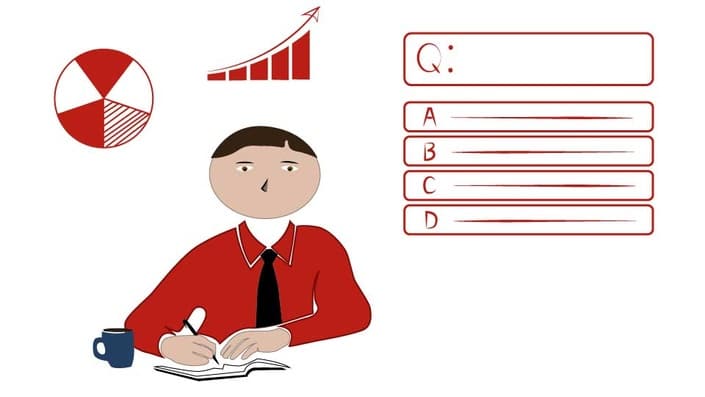 Practice exams are the core of any professional development course and one of the most important ways to prepare for your actual PMP certification test.
But how can you tell if a course offers good practice tests?
This project management certification prep company offers 7 different practice exams for the PMP exam alone. All of them are a good simulation of the PMP exam— which explains how their students have a 99.6% pass rate.
Aside from full exam sims, they also have a huge 1,400 question bank to help you prepare in shorter sessions.
PMP Prep Book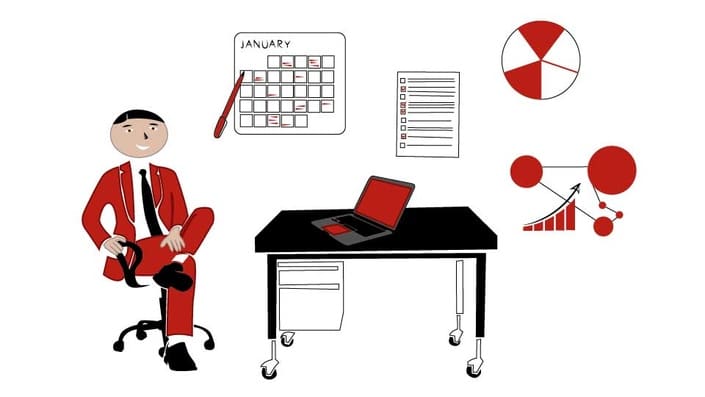 Looking for a course with a solid prep book? Master of Project has helpful eBooks you can use to either study independently or to follow along with their other content. This is an invaluable supplement for many students— and it comes with many of their most effective prep courses.
Master of Project Academy's 550-page PMP prep book gives you a lot of material to work through, including some additional practice questions you can work through on your own time.
Learning Support Extras
In addition to several comprehensive project management courses, Master of Project Academy also offers extra study materials. Whether they're free or require a small extra payment, these are excellent resources you can get to supplement your chosen course.
These extras include PMP flashcards, tips and tricks for the exam, free study materials, and additional courses to help with tools and program mastery before you're actually working as a PMP.
Continuing Professional Education
If you're already certified as a project manager, you know that the learning never stops. You'll have to maintain your professional standing by earning Professional Development Units (PDUs) as part of the CPE requirements for most licenses.
Fortunately, this is something Master of Project can help you with, thanks to their 60 PDU renewal course! With this, you can easily maintain your project management status via an experience that's identical to their other helpful online training courses.
---
Master of Project Academy Pricing
Master of Project Academy uses subscription-based pricing. You can subscribe for a month or a year, but neither subscription locks you into a subscription plan.
That means if you sign up for a month of access and complete everything you need — even courses for multiple certifications — there's nothing that requires you to pay for a second month.
A monthly subscription costs a little over $60 per month. An annual subscription costs around $350 per year. But if you want live instruction, the prices can be over $1,000.
There's one more important thing for you to know about this course:
Master of Project Academy is affordable but they do not offer financial aid. Discounts and sales are relatively common, but there aren't any financing options or payment plan packages to help you spread out the cost of the course.
---
Master of Project Pros & Cons
Not sure whether the Master of Project Academy is right for you? We've broken down the pros and cons for you: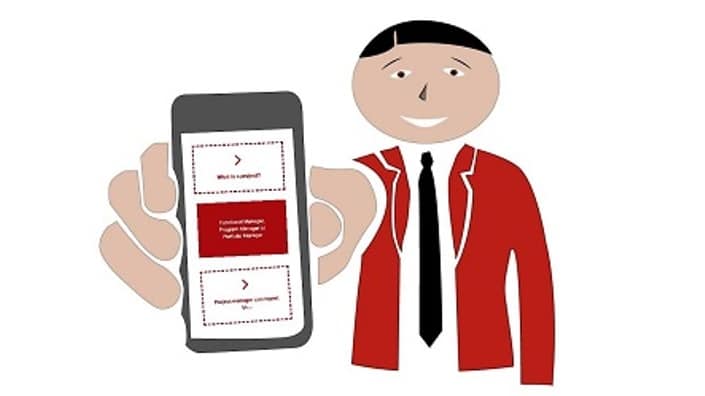 Pro – One on One Coaching: Coaching can make a huge difference in your learning and can even help speed your learning process along. Knowing that you can schedule a coaching hour anytime you need one is also a great motivator to keep learning— even when it's difficult.
Pro – Great For Diverse Learning: Master of Project Academy does a great job of giving its learners the opportunity to approach content in a lot of different ways. Taking a different approach can help you master difficult concepts. It's also a good way to improve your concept recall ahead of the PMP exam.
Pro – Work At Your Own Pace: This program lets you subscribe for however long you need the material, and lets you access course material and coaching as needed, it's one of the most time-flexible options out there. This is great for fast learners and slower learners alike; you'll have the time you need and won't have to pay for any more or less.
Con – Relies on Self-Motivation: A lot of professional development courses use a time-limited structure to help keep learners on-track to pass during an upcoming exam window. Master of Project Academy doesn't, which can make it more challenging to complete the course if you're a naturally deadline motivated learner.
---
Frequently Asked Questions
Have more questions about the program? You're in the right place.
Q: How Long Can I Access Master of Project Academy's Course Material?
A: You can access Master of Project Academy materials as long as you want to, assuming you maintain a paid subscription. Some people only subscribe for a month or two; others maintain a subscription for years, even after passing the PMP exam.
Q: What Can I Do If I Change My Mind About Master of Project Academy?
A: Fortunately, Master of Project Academy offers a 30-day money-back guarantee. That first month gives you an opportunity to try the course and see if the material is a good fit. If not, you can end your subscription and get a full refund!
Q: How Do I Receive My Certificate of Completion from Master of Project?
A: Your certificate of completion is not delivered automatically after you complete the course material. You'll need to send them an email showing that you've completed the course; they will respond with your certificate of completion.
---
Ideal Customer
Now that you know the basics of this CAPM, PMI-ACP, and PMP certification training provider, how do you know if it's a good fit for you?
Well, we have some recommendations:
If you're a motivated self-starter who doesn't need deadlines to succeed, this is the course for you.
If you like structured learning goals and progress tracking, this isn't the course for you.
If you succeed best when you have a variety of learning options and can move between different kinds of course material on your own, this is the course for you.
If you are looking for a course with periodic quizzes and learning challenges, this isn't the course for you.
---
Final Recommendation
Master of Project Academy is one of the more affordable options for PMP training, but it asks a lot of its students. There's a lot of self-direction and customization within the program, but it also relies on your ability to work through the material on your own and ask for help when you need it.
For self-motivators and independent learners that course design can be a huge benefit, but it's very different from other kinds of professional training and even academic courses. More limited lectures and other structured learning can also make it challenging for learners who are used to more guided content.
Overall, this is a fantastic course, but you do need to know what you're getting into when you sign up. For learners who thrive in this environment, it's very successful, but it may be incredibly frustrating for other kinds of learners.
Ready to take the next step? Sign up for Master of Project Academy today!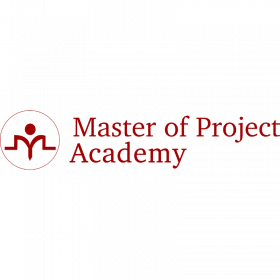 Sitewide Sale- 50% Off Master of Project Academy Courses
27 uses today
Last Used: 2 days