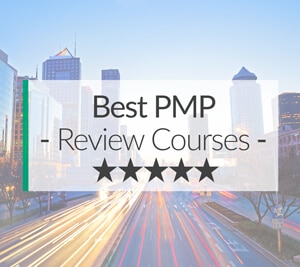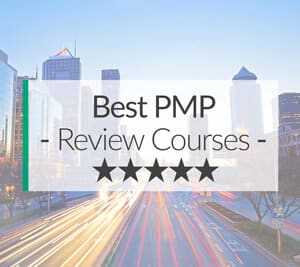 Finding the best PMP training courses online that will train you to pass the Project Management Professional (PMP) exam is tough because there are a lot of different study materials available. Therefore, how can you make sure that you got the right PMP study guide when they all claim to be the best? Furthermore, will any of them help you pass the PMP exam better or are they all the same?
The truth is that although some online PMP courses have similar features, they are all different and will affect your preparation and exam performance differently. Essentially, there isn't really one company that offers the best PMP prep courses for all project management candidates. Each review course is slightly different with features designed to help candidates in different ways. Hence, I think the most important thing is that you find a PMP training course that fits your needs and matches your study schedule, learning style, and budget rather than looking at what people say is "the best" one. Basically, the one that works for you is the best course for you.
For example, if you learn best by watching video lectures, you should look for a course that includes plenty of PMP video training. Some project management training courses emphasize this feature and some don't include video lectures at all. Likewise, if you have a busy schedule, it doesn't make sense to get a study guide that requires you to sit through lengthy lessons. You would be way better off using a course with short lessons designed for bite-sized learning.
Chances are, you will study for 200-300 hours for the PM Exam. Consequently, you want a PMP online training course that will help you reduce your study time and prepare for the exam more efficiently—not distract you and add additional study time to your schedule. You need a course that actually works for you. After all, we all have better things to do than study. 🙂
That's why I have tested out and reviewed the top Project Management Professional exam review courses on the market for you. Furthermore, I explain all of the software features as well as the advantages and disadvantages of each course, so you can pick the right course for you and focus on studying rather than worrying about what course to get.
---
Quick Look at PMP Online Course Reviews and Rankings
Here's a list of the best PMP prep courses online and on the market today.
---
Top PMP Training Online Study Materials and Review Courses of January 2022
Certification Academy PMP Review
Here are the best PMP prep courses and online study materials to help you pass the exam on your first try and become a Project Management Professional.
---
#1 Brain Sensei PMP Review

Brain Sensei is an extremely unique PMP online study course that uses storytelling and an animated series to explain and reinforce project management topics and concepts while keeping you focused, engaged, and even entertained.
You journey back in time with a female Samurai to understand how she overcomes challenges and adversity with their animated series. Additionally, the stories in each lesson are designed to help you understand the topics and retain the important information that is covered on the exam.
Brain Sensei cites numerous scientific studies that show people learn faster with stories than a textbook because candidates are more engaged and pay more attention to the topics being presented. Consequently, this makes the information more interesting and engaging–thus, a better retention rate.
Aside from the uniqueness of the course's storytelling features, the Brain Sensei course meets the 35-hour PDUs or contact hours required for the PMP exam.
Additionally, it also includes a modern mobile app that lets you study the 900+ practice questions in the test bank anywhere you want. You will also be able to study with a full set of easy to read textbooks, 4 full-length practice exams, and over 40 hours of video lessons and lectures! Furthermore, you also get a personal instructor or personal sensei to guide you through the materials and give you help along the way.
Probably the best feature of all is the Pass Guarantee. If you complete the 35-hour prep course and fail the exam, you will be able to use the entire course again at no extra charge! No need to worry about extra fees.
Ultimately, this is a great course!
---
#2 ExamsPM Prep Course


ExamsPm is a PMP exam prep course that highly values your time and money. Their main claim to fame is their six week process. According to them, you'll pass the PMP within six weeks through the use of their boot camp or you'll get your money back.
Paying for their PMP course gets you video lectures, practice tests, detailed PMBOK explanations, and more. There are over 1500 exam questions included with ExamsPM; each of them has been designed to mimic the PMP. Furthermore, questions can be skipped, marked for review, or revisited at any time. Upon completing a question the correct answer will appear with an explanation of why it's right.
Video lectures can be downloaded and played back at your leisure. Consequently, this is handy for anyone with a spotty internet connection. Rather than wait for a video to buffer, taking time out of your study plan, you can download it overnight and watch it without any problems the next day. Additionally, there is no limit to how many times you can watch lectures, so you should never feel too rushed or unprepared for your test.
Above all else, ExamsPM's pass guarantee makes them well worth your money. If you can't pass the PMP within six weeks of taking the course, then you will receive a full refund. This shows just how much confidence they have in both their teaching style and you.
In addition to everything else the course offers, ExamsPM will also give you a 35 contact hour certificate to qualify you for the PMP at no extra cost. This saves a lot of money that might have been wasted trying to get these hours elsewhere. Also included are thirty PDUs that will help you maintain your certification and one full year of access.
Ultimately, for all of the reasons listed above, this service is worth checking out. Some of ExamPM's content can even be accessed for free. Therefore, if you're curious about this registered education provider, make sure to see what they have on offer.
---
#3 PM Prepcast

Are you nervous about sitting for the PMP exam? Do you struggle to make it through the PMBOK guide when studying for it? PM Prepcast was designed to help students with these specific problems.
Any tutor will tell you that the best way to relieve pre-exam anxiety is to practice with materials that closely resemble the real test. PM Prepcast is a fantastic study resource for exactly that purpose— they have the largest volume of practice questions out of all the other courses listed here. In fact, you can save some money if you only want to practice with these 2,000-plus questions by signing up for their PM Exam Simulator.
Experienced project managers will also tell you that the Project Management Body of Knowledge is the most important knowledge source for the profession. So if you're not intimately familiar with its contents, you're going to have a rough time taking the PMP exam. Fortunately, 75% of PM Prepcast's curriculum is based directly on the PMBOK, so you'll become very comfortable with its subject matter after only a short amount of study time.
Additionally, a large portion of this course's curriculum includes Agile methodology. Not only is this a substantial part of the PMP exam, but it's also an increasingly popular methodology in its own right with a separate PMI-approved certification program. This makes PM Prepcast an excellent stepping stone towards PMI-ACP prep if you choose to continue your educational journey.
But even if you're only interested in passing your certification exam, PM Prepcast is well worth your attention!
---
#4 Dooey PMP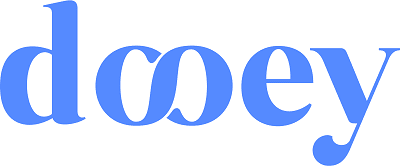 Although its name may sound goofy, Dooey is an excellent study resource for aspiring project managers and other ambitious professionals. They offer a wide catalog of courses— including two different types of PMP review courses that can appeal to different types of students.
If you're an independent self-study master and want to save some money, I recommend checking out Dooey's Self-Paced course. This will cover the full contact hour requirements needed to sit for the PMP exam, and it also includes official digital materials from the Project Management Institute as part of its curriculum.
If you want to take your education one step further, it's a great idea to check out Dooey's Live Online course instead. This offers the same content as their Self-Paced course — including 4 exam simulations and over 700 practice questions — but it also includes regular meetings with an instructor.
Ultimately, this is a fantastic fit for any student who wants a hardcore crash course in project management. Dooey is a bootcamp course, which means it's designed to teach you all the essentials at an accelerated pace. You shouldn't sign up for it unless you're willing to devote your full attention and energy to studying.
But if you are willing to put in the necessary time and effort, this is a fantastic way to become instantly acclimated to the PMP exam and the project management field as a whole!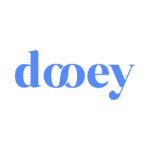 Save $100 off Dooey.org PMP/CAPM/PMI-ACP/Lean Six Sigma Review Courses!
PMP, PMI-ACP, Six Sigma, Dooey.org Promo Codes, Exclusive Discount
10 uses today
Last Used: 9 minutes
---
#5 Grey Campus PMP Review


Instructors with GreyCampus have over ten years of experience in Project Management. And since they're active PMP certificate holders, you know the information they teach is both informative and relevant. You also get 24/7 customer support and access to a 30-day instructor helpline if you need any extra assistance while studying.
GreyCampus gives you access to their PMP Certification program materials for 12 months, which is several months more than most competitors. You'll have more than enough time to learn and practice the material before the exam.
However, there are some caveats you should be aware of:
You only get 30 days to take advantage of the instructor helpline, so be sure to schedule your PMP certification exam prep to maximize the use of that feature. Additionally, their live bootcamps are only available for six months, so you should get those out of the way before working on anything else.
GreyCampus offers a 100% money back guarantee if you don't pass the Project Management Professional exam the first time you take it. You must take the PMP certification exam within 14 days of completing the course completion, finish the entire course, pay all enrollment fees, and pass 2 of the Mock Tests in the GreyCampus portal with a score of at least 75% to qualify.
With such a great staff and support system, this is the ideal choice for candidates that prefer instructor-led education. Just be sure to mark your calendars for the staggered access periods and you should be able to avoid any unpleasant surprises!

Save 70% on Grey Campus Self-Learning Courses
PMP, PMI-ACP, Six Sigma, Exclusive Discount, Grey Campus Promo Codes
42 uses today
Last Used: 52 seconds

Save 10% on Grey Campus Self-Learning Courses
Six Sigma, Exclusive Discount, Grey Campus Promo Codes
2 uses today
Last Used: 6 seconds

Save 10% on Grey Campus Live-Online and Live
Six Sigma, Exclusive Discount, Grey Campus Promo Codes
uses today
Last Used: 5 minutes

Save 20% on Grey Campus Live-Online and Live
PMP, PMI-ACP, Six Sigma, Exclusive Discount, Grey Campus Promo Codes
5 uses today
Last Used: 4 minutes
---
#6 Velociteach PMP Review

Velociteach's PMP course relies heavily on lecture and exam content. Because of that, their materials tend to mimic a traditional classroom format. That makes it very appealing for anyone who likes that learning style.
But even if that isn't what you typically go for, Velociteach has a lot more to offer:
Video lectures convey essential exam concepts in an engaging visual format. They also come with a set of handouts that reinforce everything you've learned during each lesson. Completing these ensures that you truly understand the PMP exam well before being asked to take it.
Aside from this, Velociteach's exam outlines break the PMP test down into 30 manageable areas of study. These are split into 3 key groups of ten outlines each for the most efficient and approachable layout possible.
Once you've gotten fully comfortable with the test format, Velociteach will start assigning practice exams. These mimic the PMP certification test as closely as possible, even going so far as to use questions from past exams. Taking these tests ensures that you know both the content and structure of the exam. Plus, it'll make you more comfortable with the testing experience.
Bottom Line
Velociteach does an excellent job of delivering a traditional, self study experience. Because of that, their content is definitely worth your time.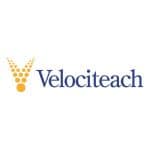 Save $320 off Velociteach PMP, CAPM, PMI-ACP Classes
CAPM, PMP, PMI-ACP, Velociteach Promo Codes, Exclusive Discount
3 uses today
Last Used: 1 minutes
---
#7 Certification Academy PMP Review


Unlike other courses on this list, Certification Academy focuses on teaching you what you need to know at a brisk, 4 day pace. In order to do so, they eliminate distractions and provide a more focused course load.
This distraction-free learning environment helps you remember what you've learned once the time comes for you to take the PMP exam. Plus, each course is given in a structured classroom environment— which can also help keep you on task.
It can be tough to study concepts from the PMBOK without a translator for most of the technical terms. Fortunately, Certification Academy has experienced professionals who do just that. Plus, each instructor makes sure to connect the concepts you've learned to real life scenarios, which will further boost your memorization.
With so many great features, why is this course so low on our list? With limited course availability, no flashcards, and a short access period, it's a little too different to justify its cost.
If you're able to follow along with the instructor and your classmates, you'll have a good time learning. Just remember to connect everything to your personal experience and your chances of passing the PMP exam will increase dramatically.
---
#8 Becker PMP Review


Becker has been a big name in the professional exam industry for over 30 years. They offer courses for almost all of the professional exams and many people enjoy their products.
The Becker PMP review course is offered in both online self-study and live classroom formats. The online self-study course gives you access to Becker's software for 180 days and allows you to study whenever you want in that time period. As long as you have an internet connection, you can study. You can also use Becker's Ask the Expert feature to ask one of their instructors any questions you have during your study process.
Many people find the live classrooms helpful while others think they are a waste of time. If you are someone who needs a schedule, this might be a good option for you. This gives you access to lecturers and other classmates that can help you with areas and topics you don't quite understand.
Both of these course options come with Becker's PMP study materials designed to give you real-world examples, interactive exercises, and case studies. Although these study materials are good, they are not for people who need a lot of instruction. The materials are not as detailed as other review courses. Becker also only includes two practice exams and a few hundred-practice questions.
Unless your employer is paying for you to use Becker, I don't think it's worth the money. You are better off getting a more affordable course like Sybex that includes more features and study materials.
---
Best PMP Prep Course Discounts & Promo Codes
Becoming a Project Management Professional may not be easy, but finding a great price on the top-rated PMP study materials can be! We've organized a list of promotional discounts and codes below to ensure that you make every dollar of your study budget count. Check out deals on products and project management courses online from BrainSensei, Simplilearn, PM PrepCast, and more!