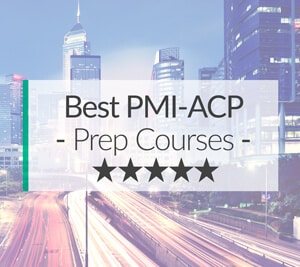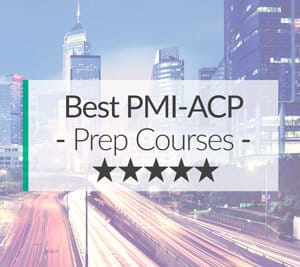 Picking the best PMI-ACP exam prep course that will help you pass the Agile Certified Practitioner exam isn't as easy as it sounds, especially if you are new to the exam. A number of different companies offer PMI-ACP review courses and they are all different with different features and benefits. The key is to find the one that will work for you the best.
The easiest way to tell which one will work for you is to look at how you learn. Do you like to work through example problems and practice quizzes or do you like to listen to lectures and absorb information that way? Both are great ways to learn and both are emphasized differently in different PMI-ACP certification materials.
If you are most comfortable practicing questions, you should go with the PMI study guide that has the biggest test bank. Likewise, if you find that listening to lectures is the most beneficial thing in your study process, you should get the one with the most video lecture hours.
You will spend tons of time studying for this exam. Don't make it harder on yourself. Get a review course that works with your learning style.
To help you with that, I've reviewed all of the top PMI-ACP training courses online, so you can easily pick which one is right for you. Here's a comparison of all the most popular prep courses. Read my review and save money with my PMI-ACP course discounts.
---
Quick Look at 3 Online PMI-ACP Training Course Reviews and Rankings
Here's a list of the best PMI-ACP study materials online today.
---
2021's Top PMI ACP Exam Prep and Study Materials Below:
SimpliLearn PMI-ACP Study Materials
Becker PMI-ACP Review Course
Here are the best PMI ACP exam prep training courses online to help you pass the exam and become an Agile Certified Practitioner.
---
Agile PrepCast PMI ACP Training Course

Agile PrepCast is an online training course that utilizes detailed video lessons to teach the core materials that are on the exam. If you learn best by listening to or watching lectures, this is the course for you. It has more than 70 video lessons spanning more than 35 hours of total lecture time.
The best thing is that Agile PrepCast PMI-ACP gives you an easy way to download the video lessons straight to your phone or tablet. That way you don't need internet access to study. You can take them anywhere just like a Podcast.
Agile PrepCast also includes an exam simulator with over 350 practice exam questions and one full-length exam for you to practice with. They also include 37 contact hours. This is more than any other course. Although the exam only requires 21 hours, you can use the extra hours for another certification if you have one or are looking to get one.
Another great thing about this Agile Certified Practitioner program is that they believe in their product. They not only offer a free trial, but they offer a full-refund money-back guarantee. If you don't like it, you don't pay for it. It's hard to complain about that. Plus, their PMI ACP study materials have no expiration. Use them until you pass!
---
SimpliLearn PMI-ACP Study Guide
The SimpliLearn PMI ACP prep course is offered in two different options: self-paced and online classroom.
The self-paced, online learning course designed by the SimpliLearn experts. It offers more than 24 hours of instructor-led video training lessons that walk you step-by-step through all of the important concepts on the exam. These detailed lessons are well organized and cover all 6 Agile domains with 1 industry case study and 61 real-life examples. This option gives you 180 days of access to the materials and includes 26 PDUs.
The online classroom course contains all same case studies and real-life examples that the self-paced course does with the benefit of live classroom lectures. You have the ability to attend virtual lectures where you can ask questions and participate in classroom activities. This is a great option for people who want more 1-on-1 time with instructors. The online classroom course includes 1-year access to 25 hours of video lectures and 28 PDUs.
Both course options include 102 chapter quizzes and 4 full-length practice exams. Plus, they offer a free trial and a money-back guarantee! Check it out for yourself.
---
Becker PMI-ACP Exam Prep Course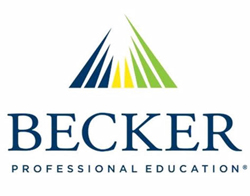 Becker is a leader in the professional education and exam prep industry. Generally, they have great products, but most suffer from one main thing: PRICE. They are generally much more costly than other options that are just as good. That being said, let's look at what this course includes.
The Becker PMI-ACP review course is a highly technical review course that is designed for students with a background in project management. It teaches the Agile principles and concepts covered on the exam with the idea that you have experience with these topics already. If you don't have a good understanding of them, this might not be the course for you.
The course gives you 180 days of access to all of Becker's online resources including over 120 practice questions and 2 full-length exams. It also includes over 21 hours of video lectures broken down into three skill areas qualifying for 21 PDUs: 10 hours of technical, 4 hours of leadership, and 7 hours of strategic and business management.
You also have access to the Becker PMI-ACP exam experts with their "Ask the Expert" feature that allows you to submit questions directly to Becker's professional instructors and Agile Certified Practitioners.
This is a great course, but I think the other ones are a better value.
---
What is the Best PMI-ACP Training Course?
Top 3 Best PMI ACP Certification Exam Prep Courses of 2021– Comparison Guide
| PMI-ACP Training Prep Courses | Best for: |
| --- | --- |
| Agile PrepCast PMI ACP | Most Video Lessons |
| SimpliLearn PMI-ACP | Most Practice Exams |
| Becker PMI-ACP Review | Biggest Name |