Becoming a Certified Associate in Project Management (CAPM) is an important first step for any project manager. Getting certified early will help you advance quickly through your career and education— so you'll want to pass the CAPM exam on your first attempt.
But how can you guarantee that'll happen?
An effective CAPM prep course like Master of Project Academy will ensure that you know what to expect on the exam and help you pass on your first try. With an experienced founder and instructor providing a wide range of courses and prices, this is one of the best online courses for aspiring project managers— whether your budget is small or large.
Read on to see how Master of Project CAPM Review can help you with your exam!
Overview of Master of Project Academy


Master of Project Academy is a company dedicated to helping students develop into fully-fledged professionals. They do so by offering affordable and premium courses so you can develop your career on the right foot. They also tend to have a relaxed atmosphere around learning because they know everyone needs to learn at their own pace.
Here are some features offered by Master of Project Academy's CAPM Course:
23 Contact Hours of CAPM Training

Self-Paced Learning

600+ CAPM Practice Questions

Sample CAPM Certification Exam

CAPM Cheat Sheets

Active Discussion Boards

Downloadable Handouts and Materials
What's Included With Master of Project Academy?
Video Content
Master of Project Academy offers a wide range of effective and concise video lectures. These uniquely prepare you for the CAPM exam in a couple of key ways. First, they convey information based on individual topics; none of them are vague or overly generalized. Instead, each one is highly focused in order to give you the highest quality educational material. Additionally, each video comes with bonus handouts to supplement each lesson.
This CAPM review course also includes a video series about the process of applying for the exam. These videos will teach you about the prerequisites for applying and walk you through the application process. After viewing these, you'll find it easy to take the exam.
Practice Questions
In addition to their lectures, this course also includes over 600 practice questions. These allow you to test yourself on what you've learned and lets you gauge your progress in the course. Thanks to that, you'll learn concepts at a much faster rate than you would otherwise.
Each question is sorted by a knowledge area and rationale. After they've been answered, they're added to your pool of questions which is used to show your overall progress. In this way, Master of Project Academy makes it simple to address your weak areas.
Simulated Exam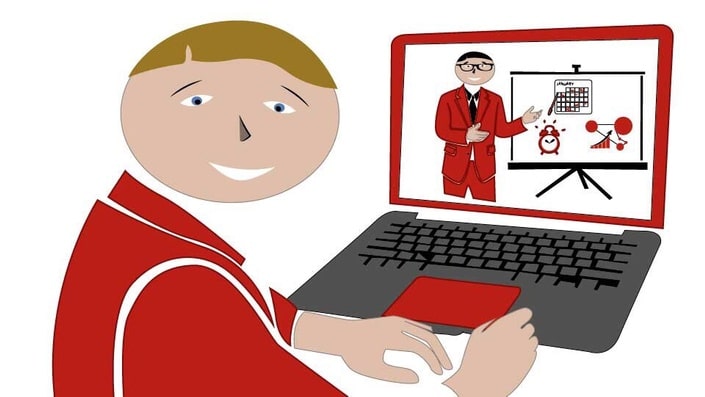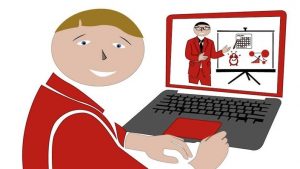 At the end of the course, every student takes a final simulated exam. This has been designed to mimic the structure and conditions of the CAPM exam as closely as possible, which makes it effective at preparing you for the real thing. Ultimately, taking this test not only familiarizes yourself with the content of the actual CAPM exam— it also helps you understand its structure and time constraints.
Master of Project Academy CAPM Pricing
This CAPM course comes in three different pricing options: Monthly, Annual, and Lifetime. 
The monthly course is a perfect option for students who work at a brisk pace. You can finish your studies quickly without needing to spend a large sum.

Next up is the annual option, which is the middle ground between the other two. Anyone who likes to take their time while learning will enjoy this option, since it's cheaper than paying for 12 months.

Finally, Master of Project Academy's lifetime access option ensures you'll never lose access to your course materials. Thanks to that you can use all course materials as a refresher whenever you need it in your professional life.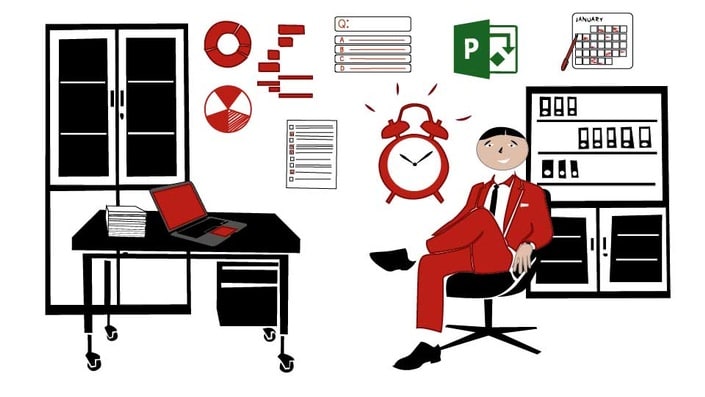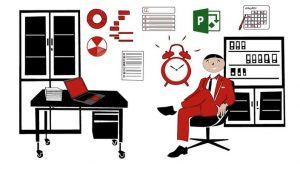 There's one more option worth mentioning if you plan on pursuing additional project management certifications— which you likely are. Master of Project Academy has an All Courses Bundle that provides you with access to their entire catalog. This includes prep materials for the PMP exam, the PMI-ACP, Scrum, Agile, CISSP, PRINCE2, and more. Consider pulling the trigger on this option if you're extremely ambitious and looking to go all the way in your project management career.
Pros & Cons
Still unsure about this course? Reading these assorted positives and negatives will help you decide:
Pro – Active Discussions:

Master of Project Academy focuses on connecting students while also teaching them. Much like their PMP certification training, active discussions between CAPM candidates are encouraged through the platform, allowing you to share knowledge and experience with fellow students.

Pro – Instructor Feedback:

Instructors typically respond to all emails within 24 hours. That means that you're never too far away from extra help as you're learning. Make sure to contact them for explanations and answers to your questions.

Pro – Additional Handouts:

Master of Project Academy doesn't just offer lectures and practice questions. They also include various handouts like cheat sheets and lecture notes. These supplementary materials help you remember areas you've learned as you move forward in the course.

Con – Online Only:

If you work best on your own, then don't worry about this. However, you'll be disappointed with this CAPM review course if you want a more guided experience like a traditional classroom.
Frequently Asked Questions
If you'd like to know more about the course, read on to see these answers to the most frequently asked questions:
✅ Is there a free trial for Master of Project Academy?
Yes, there's a 1-hour free course that includes several lectures, handouts, and practice questions. Visit this page on MasterOfProject.com for more information.
✅ How long can I access this course?
Master of Project Academy offers monthly, annual, and lifetime options for their CAPM certification course. Their Annual package is a great value and comes highly recommended.
✅ What if I don't like this CAPM prep course?
Master of Project Academy offers a 30-day refund policy for all of their courses. If you're unhappy with the product for any reason, contact them via email for a full refund.
Ideal Customer
This course is ideal for the following types of students:
If you like setting your own pace while studying,

this is the course for you.

If you like engaging in active discussions with your fellow students,

this is the course for you.

If you want to study in the comfort of your own home,

this is the course for you.

If you're interested in a structured classroom experience,

this isn't the course for you.
Final Recommendation
Master of Project Academy's CAPM training course is an effective and affordable option for any aspiring project manager. They'll easily prepare you for what's ahead with their high quality lectures, materials, and practice questions. And if you aren't happy with your purchase, they have an extremely generous refund policy.
So what are you waiting for? Make sure to check it out today!