Take a moment to acknowledge your greatness. That's right, you've already obtained your PMP Certification and gone on to manage projects with the best of them. Amidst the craziness and utter impermanence of the world, your career continues onward.

But what about when that pesky 3 year renewal date arrives? Just when you're starting to feel like things are under control, continuing education requirements can have you feeling lost and stressed all over again.
If you're unprepared, that is; with just a little forethought, you can easily find a way to earn PDUs for PMP certification!
Whether you need to earn 60 PDUs or just a few, we've done the research in order to find your best options. We've kept track of the best resources for earning PDUs, so check out our findings below:
Top PMP PDU for PMP Certification
Velociteach PDUs
PDU Campus
Project Management Institute PDUs
---
1. Master of Project Academy

Master of Project Academy have proven to be effective and thorough in all of their PMP prep materials. Their PMI approved renewal process contains 60+ PDUs and is no exception to their extremely high standards
These courses are completely online and self-paced. There are 4 courses included in their PMP PDU Course Bundle, allowing you the freedom to learn whenever and wherever you'd like.
Additionally, their online continuing certification renewal process is simple and hassle free; they even submit the PDUs earned from your courses directly to PMI. But if you encounter any difficulties, their support team is available around the clock 7 days a week.

They have a few different pricing options that are directly tied to the level of access that you will receive to your course materials. With a Monthly, Annual, and Lifetime Pass all available from around $200-$400, you can select a plan that fits your ability to complete the course materials.
Still not convinced? Master of Project Academy has a 30 day money back guarantee, so you won't risk anything by trying it out for a few weeks!
Master of Project Academy Bottom Line
This Project Management Professional certification renewal resource not only satisfies PMI requirements— it also provides a quality education that reinforces your skill set. Because of that, we give our highest recommendation to Master of Project Academy!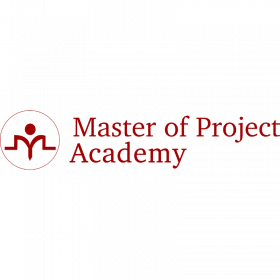 Sitewide Sale- 50% Off Master of Project Academy Courses
16 uses today
Last Used: 16 hours
---
2. Velociteach

From a tech perspective, Velociteach is one of the most impressive ways to earn PDUs. They offer seamless support for mobile devices and tablets, so you're not stuck in front of your computer waiting for each page to load every time you want to study.
So why aren't they our absolute favorite provider for meeting your PDU requirements? It's nothing too crazy; just that Master of Project Academy offers lifetime access plans while Velociteach only offers 6 and 12 month options.
Whether you're interested in a full year of materials or only half, you'll learn from a catalog of continuing education PDUs based around the PMI Talent Triangle. You can easily identify your PDUs within the categories of Leadership, Technical, and Strategic— and all of their courses come with a certificate of completion.
Not sure if Velociteach is right for you? Check out what other students have had to say about them by reading the integrated customer reviews. The majority of their ratings are 5 stars, with only a single 4 star review breaking this trend.
Velociteach Bottom Line
While we would like for them to expand their options and include a lifetime access subscription tier, we can't deny the overall quality of their courses and the ease of use of their platform on desktop, mobile, or tablet.
---
3. PDU Campus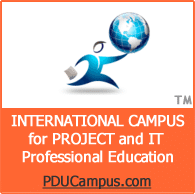 No, that's not a banner ad for a 90's anti-virus software, that's just the logo for PDU Campus. But what they lack in presentation, they make up for with their course content. Moving your career forward while earning your PDUs is a key focus of PDU Campus and you can tell it's their top priority.

They've designed their courses to focus on crucial and relevant skills like Agile— which can be particularly helpful if you're also renewing PMI-ACP certification— Leadership/Strategic, and Project Software. As an online course, it's ideal for professionals by allowing you to keep your schedule and still obtain new skills along the way. Their bundle options even extend your course access by an additional 90 days.

If you're interested in saving money, this is the course you want to choose. Here's why:
PDUCampus offers their 60 PDU for PMP Renewal bundle at a shockingly low $99. If that's not enough, they also frequently discount their courses for holidays and other promotional events. They're practically begging you to take their courses to earn your PDUs.
PDU Campus Bottom Line
This platform and bundle will cover everything you need for your PMI requirements and then some. But its lower price comes at the cost of diminished content, resulting in a lower position on our list.
---
4. Project Management Institute

What better place is there to maintain a Project Management Institute certification than the PMI itself?
PMI offers resources to project management professionals that none of our other favorite courses do, making them wholly unique in the PDU landscape. Think of this as an honorable mention, or as a supplement for a different course.

Project Management Institute can help you obtain your required PDUs, and their website is loaded with tools to help you do so. They can assist you in locating courses in a variety of formats, including virtual real time instructor-led courses courtesy of PMI SeminarsWorld. There are also calendars on their site with listings for local chapter meetings, which are a great way to earn 1-2 PDUs and network with other Project Management Professionals.
PMI even offers links to reading content that can help you on your way to meeting your requirements. For example, self-directed reading materials that have relevance toward your certification can be claimed for PDUs.
While the seminars available through PMI are not available in a recorded format, they do offer On Demand courses. We'd recommend their 60 PDU Project Management Course Bundle. For less than $1000, members of PMI can take advantage of a high quality and enjoyable training program. This program is fully online and self-paced for maximum flexibility with your schedule.
Project Management Institute Bottom Line
There's almost too much content available on the PMI website, but it makes sense seeing as they are the ones who wrote the book on this. If you need to flesh out a smaller continuing education course or you only need to earn a few more PDUs, this is a great resource!
---
PMI PMP Continuing Education Frequently Asked Questions
What are PDUs?
PDU is an acronym for Professional Development Units1. PDUs measure your progress in renewing your PMP Certification; 1 PDU roughly equates to 1 hour of learning or activity.
Can I take additional PDUs for my next cycle?
Yes, but you have to take the courses in the 3rd year of your cycle2. Any PDUs earned above the total in the 3rd year of your cycle can be applied to the following cycle. So technically, you could knock out 2 years of PMI requirements at once if you wanted to.
How do I report PDU activities to PMI?
You will report these through CCRS3. While you do not need supporting documentation to report PDUs that you have obtained to CCRS, you will be directed to include specific information on the PDU claim form.