It's not easy to become a real estate agent in New York state. To even qualify for the test, you need to complete a 75 hour salesperson course and be sponsored by a NY real estate broker. Once you've done all that, you still need to pass a difficult state licensing exam.
Are you worried? You don't have to be— there are lots of great online resources that can provide the help you need to pass your exams.
A good online real estate school will prepare you for both the state exam and the work you'll be doing afterward. I've looked at the most popular online real estate courses in New York and picked out the best ones currently available to you.
Check out this comparison chart and keep reading for more info on the best ways to prepare for your New York real estate salesperson course!
The Best Online Real Estate Schools in New York
---
1. Colibri Real Estate Review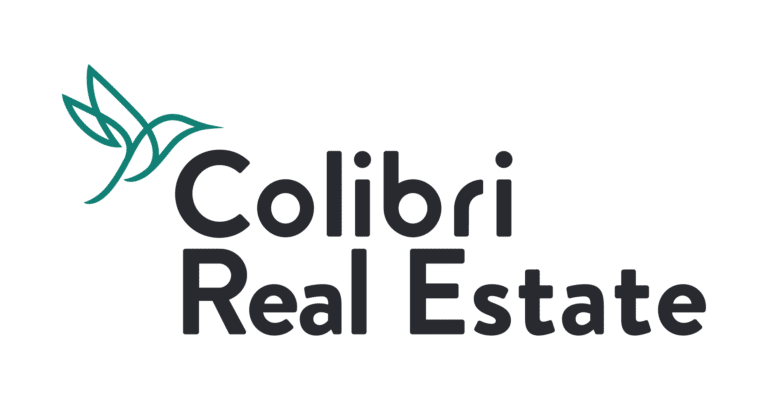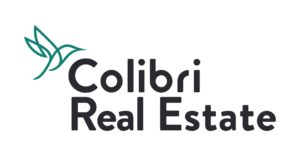 Colibri Real Estate combines user controlled pacing with a range of well designed study materials. Each course meets the 75 hour pre-license requirement— but that doesn't mean you're forced to work at an uncomfortably fast pace. You can take your time and prepare for the exam without having a negative impact on your work and home schedule.
Completing these classes will give you an in-depth understanding of what you'll be expected to know on the state exam and in your real estate career. You'll use textbooks, quizzes, and video explanations to learn all the relevant info. You can even take notes on the course dashboard at any point; they'll be automatically saved and added to your course hub for easy access later. Additionally, you can speak with teachers or students in the Colibri Real Estate private forum if you need extra help preparing for your real estate license exam.
There are 4 options to choose from. The basic option, which costs $289, only gives you the basic New York online real estate courses and a few ebooks. Alternatively, you can choose the $349 Exam Prep option which gives you access to practice tests and test taking tips. Next, Real Estate Academy offers an Exam Preparation Plus course which includes everything from the previous tiers with additional instructor led assistance. Finally, you can choose the Ultimate Learning tier which comes with an additional year of PDUs.
Colibri Real Estate Pros & Cons
Exam Crammer Videos: Most students do some form of final review before they take the exam. Typically this involves figuring out which materials are most important and re-examining them. Luckily, Colibri Real Estate simplifies this process; they provide a last minute review video series in the last few weeks of your course. This way, everything you need to know is fresh in your mind.
PDU Membership Bundle: Colibri Real Estate will let you get a jump start on your professional development as soon as you pass the real estate exam. Their course comes with a 1 year professional development membership that you can use to maintain your credential. It consists of video lectures, self study courses, job aids, and more.
Limited Live Material: Unfortunately, this course only has one live learning component. The rest of it consists solely of self study lessons, books, and practice exams. Studying with these is effective, but it can be disappointing to only be able to work with one format.
Bottom Line:
I would recommend giving the Exam Prep Plus course a shot. That offers the most effective set of study materials for a very fair price.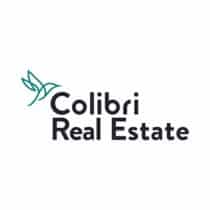 Colibri Real Estate: $205 Off Ultimate Learning Course
83 uses today
Last Used: 1 days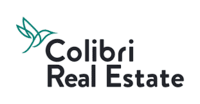 Colibri Real Estate: $182 Off Ultimate Learning Course
21 uses today
Last Used: 17 hours
---
2. Aceable Agent Review

What sets Aceable Agent apart from their competitors is a well developed and effective progress tracker. Their smart technology tracks your progress and performance at every step of your study process. This shows you what areas you need to focus on and what you can breeze through. Since this course was designed to help you to pass the test on your first try, Aceable Agent makes sure to provide the right tools for your self-improvement.
Other than that, this course is very similar to Mbition. It's a self-study program that focuses heavily on video lectures and practice quizzes. All of these materials are also available on a mobile app, so you don't need to worry about being next to your computer whenever you want to learn.
One quick warning when visiting their site:
Aceable Agent doesn't offer any kind of in-person classes. It may look like they do because of a price comparison table, but their real estate classes are online only. Don't pick this course if you're expecting a traditional classroom experience— it's meant to be a better and more affordable alternative!
Aceable Agent Pros & Cons
Self Paced Schedule: Aceable Agent allows you to create your own study schedule at the start of the course. This schedule can be adjusted however you want, making it much easier to fit studying into your pre-existing work or personal schedule.
Mobile Friendly: You're capable of completing this course on any device. Because of that, you have a great deal of freedom when preparing for the exam. If you want to study on your phone during a commute or when you have a break at work, any learning strategy is valid.
Online Only: This course is only available online. Sadly, that means that people with poor internet may find it difficult to complete this in a timely manner. Some materials can be printed out, but progress is not tracked for offline learning— which may also lead to issues when trying to access your content on a mobile device.
Bottom Line:
I'd recommend trying out Aceable Agent's self study program— it's affordable and effective. You're in great hands with their real estate classes and you won't even need to commute.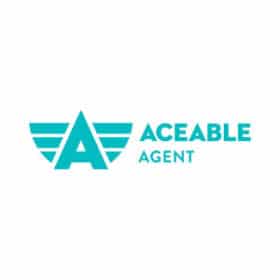 Holiday Sale – $160 Off on Aceable Agent Premium
uses today
Last Used: 1 days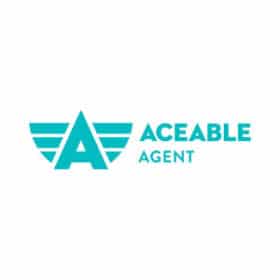 Up to 20% Savings on Aceable Agent Exam Packages
uses today
Last Used: 1 days
---
3. Prep Agent Online Real Estate Course

PrepAgent, much like Mbition, offers a library of video lectures to prepare you for the New York real estate sales license exam. These videos have an engaging and fun tone, which can help you retain everything you've learned during each lesson. However, this means that the videos are a bit more shallow than the ones offered by Mbition. Still, it's a solid option if you want to learning the basics of real estate law and best practices.
In addition to their video lectures, PrepAgent also has live webinars airing 5 times a week. These are a more direct way for you to learn from their instructors— they're great at responding to anyone who has a question while presenting everything in a clear, concise manner.
There are 3 choices for PrepAgent real estate courses: the $99 premium plan, the $79 deluxe plan, and the $59 basic plan. The basic option only includes a series of study questions for a week of access. By contrast, the deluxe plan is the first tier to offer video and audio lessons. Finally, the premium plan is the only way to gain access to live online lectures— that's the one we recommend you try.
PrepAgent Pros & Cons
Audio Lessons: This course is a series of audio lessons, which are an excellent tool to study with when doing other things like exercising or commuting. Using these keeps your brain engaged while still letting you be productive in other areas.
Price: Prep Agent's courses are some of the most affordable ones on this list. Even their most expensive course only costs $99 a year— so this is the best choice if you're hoping to save some money while preparing for the exam.
Limited Bonus Content: Flashcards are the only piece of bonus content that isn't included in the main course. Despite that, the core study materials are fairly effective, but it could benefit from a few more bonus study materials.
Bottom Line:
PrepAgent is a top rated course, at one of the best prices around. They offer live online real estate courses specific to your state at a fraction of the price of the competition. You can't go wrong with their 100% money back guarantee. Better yet our exclusive PrepAgent promo code will save you an extra 20% if you buy today.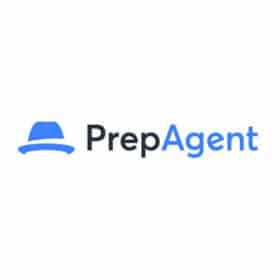 Promo – PrepAgent Real Estate Courses For Only $79
uses today
Last Used: 1 days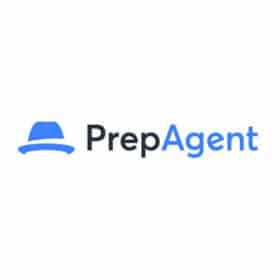 Sale – PrepAgent Real Estate Courses Now $63
uses today
Last Used: 1 days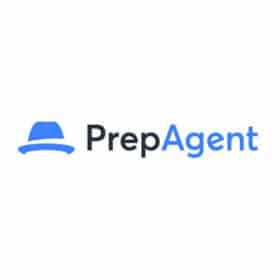 100% Money-Back Guarantee on PrepAgent Real Estate Course
uses today
Last Used: 1 days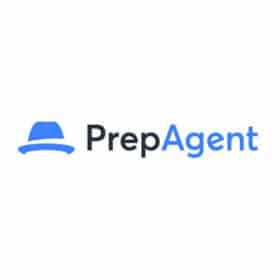 Get Free Exam on PrepAgent Real Estate Courses
uses today
Last Used: 1 days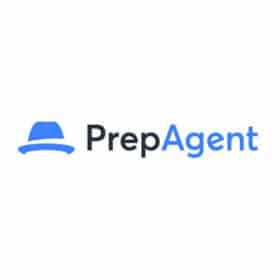 PrepAgent Real Estate Offer- Finance Crash Course For Only
uses today
Last Used: 1 days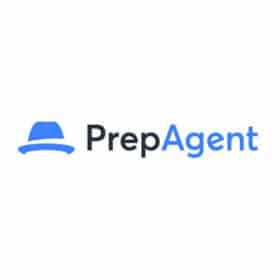 Save 20% on PrepAgent Real Estate Courses
27 uses today
Last Used: 7 hours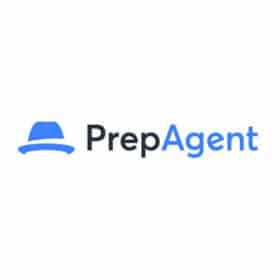 Get the PrepAgent Real Estate California Exam Crash Course
uses today
Last Used: 1 days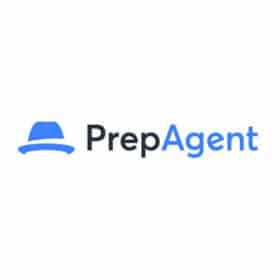 PrepAgent Real Estate Business Planning for Agents As low
uses today
Last Used: 1 days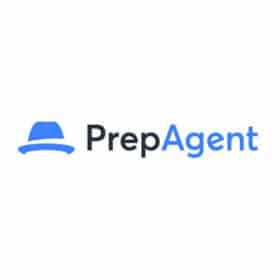 Save Up to 80% on PrepAgent Real Estate Courses
10 uses today
Last Used: 1 days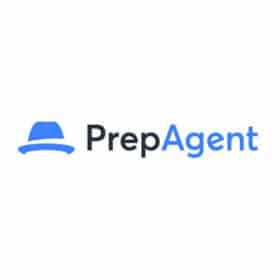 Deal – PrepAgent Real Estate Course Now $47
uses today
Last Used: 1 days
---
4. The CE Shop Reviews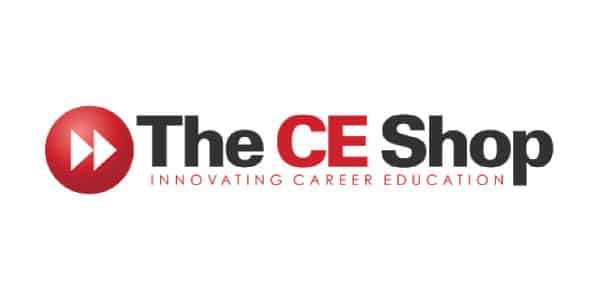 The CE Shop offers both live and self-study classes. However, it's important to note that they don't offer any in-person live courses— just online webinars supplemented with ebooks and study guides. Despite this, it's still an effective way for you to understand the important aspects of being a real estate agent and what you need to know for the test.
Every course comes with a tailored feedback system. This system analyzes the sections you've completed to see how they impact your overall knowledge. With this information, they're able to tell you what New York real estate laws, practices, and other concepts you need to spend more time studying. That way, you can adjust your scheduling to spend more time on the concepts you need extra help with.
There are 4 options when purchasing a CE Shop course. Courses Only provides you with access to national information for $299. Next is the Standard Package for $359, which opens up into New York state specific real estate information. If you choose the $399 Value Package, your salesperson licensing course will come with an additional set of business building courses. Finally, the Premium Package includes everything previously mentioned and a 22.5 hour CE package for $475.
The CEShop Pros & Cons
Unlimited Practice Exams: CE Shop understands that the best way to learn is by doing. In order to make that easy for you they've included unlimited practice exams with their course. That way you can gain experience as a test taker while preparing to earn your real estate license.
Free Materials: Anyone unsure about this course can try out some of their free materials to see how good they are. Currently you can receive an e-book and try out a course assessment without paying anything!
Expensive: CE Shop's real estate course is the most expensive prep course on this list. It's a very effective program, but it can be difficult for people to justify paying such a high price. Luckily, this course frequently goes on sale— and you can always take advantage of that free e-book offer.
Bottom Line:
CE Shop offers a great choice between live and self study materials. Completing this course will give you a great edge on the New York real estate exam— although Colibri Real Estate has a better overall experience.
---
5. Compucram Salesperson Course Review

Unlike the other courses on this list, Compucram focuses heavily on practice tests in their course. They want you to build an understanding of both the content and structure of the exam. Repeatedly taking these practice tests will help you become comfortable with the test taking process well ahead of time.
Once you can consistently pass Compucram's practice exams, then you'll know beyond a shadow of a doubt that you're ready to become a New York real estate agent.
Of course, continuous testing isn't the only feature— after all, it would be impossible to pass a test without any studying beforehand. That's why they offer a set of study materials to complement the practice exams, including flashcards, study guides, and e-books. Each of these is also available on mobile so you can put in study time whenever you have a free moment throughout your day.
The New York real estate course for Compucram costs $89. It includes content based on both national and New York specific real estate standards. Unlike the other courses, there's only one purchase option for Compucram. Luckily, it's a very low price, making this a fantastic budget pick.
Compucram Pros & Cons
Practice Exams: Compucram's course is very exam heavy. Their goal is for you to understand the test's content and format intimately, so all of their exams mimic the real licensing exam as closely as possible. I recommend completing these under a time limit so you can start developing test taking strategies.
Mobile Friendly: Progress for this course is shared across multiple devices; it's easy to study whenever you have a few minutes of free time. Doing this also ensures that you remember everything you've learned and are able to apply it to the exam.
Self Study Only: Compucram doesn't offer any guided content for the real estate exam. Instead, you're expected to prepare on your own using the self study materials they provide you. To be fair, many people learn best that way, but other students may get left behind through this method.
Bottom Line:
Compucram is an excellent choice if you're trying to save money. Their New York course is extremely affordable and is more than good enough to prepare you for the test.
---
6. Mbition Real Estate Class


Mbition's real estate license prep course was designed to be easily understood. They mostly accomplish this via well-designed video lectures. Each of them are led by an experienced instructor who does a great job breaking down complicated real estate concepts into individual steps. Consequently, you can follow along with every lesson in a way that makes logical sense, ensuring you're actually capable of participating in the real estate industry.
You also get extra materials used to reinforce what you've learned in your video lectures. Mbition's textbooks are a great way for you to study during any small breaks you have during your workday. You can also view interviews with real estate professionals that give you a glimpse into what your work might look like after you've gotten your real estate sales license. They even have audio lessons which are great for a long commute.
There are currently 3 options if you're interested in purchasing a Mbition course: Silver, Gold, and Platinum. The Silver plan comes with just the essentials — such as the video lessons — and costs $229. Next, the $294 Gold course includes MathMaster lessons and a pass guarantee in addition to the lessons. Finally, the Platinum course comes with everything mentioned above, a set of textbooks, and additional exam prep for $344.
Mbition Pros & Cons
Multiple Study Formats: Mbition's course frequently mixes things up by switching between different types of materials. Doing so keeps your mind engaged, prevents burnout, and makes remembering important information easier.
MathMaster: Math is a vital part of real estate. Because of that, Mbition makes sure to include a review segment based on real estate math. Completing this will ensure that you have the skills to succeed in your future career.
Limited Pass Guarantee: The pass guarantee for this course is limited to certain payment tiers. Unfortunately, that means that people looking to save a little money when studying will lose this safety net. Keep that in mind when choosing a course option with Mbition.
Bottom Line:
Mbition is an excellent option for anyone who prefers self study programs. Their lectures are easy to follow and they give you plenty of tools to prepare for the exam ahead of time. Go for the Gold or Platinum package if you want some extra help with math.
---
Online Real Estate School FAQs
Q: Can I reschedule my New York real estate licensing exam?
A: According to the NYS Division of Licensing services, you can reschedule the exam as long as you are at least 6 days prior to your exam date.
Q: What are the continuing education requirements for a New York real estate license?
A: You are required to complete 22.5 CE hours before the expiration date listed on your real estate license.
Q: How much does it cost to take the New York real estate exam?
A: It costs $150 for a real estate broker exam and $50 for a real estate salesperson exam.