Choosing the best online real estate school to help you meet your career goals can be challenging with a wealth of options available online. From websites alone, it can be difficult to understand which courses are worth the cost and time, let alone if they help prepare you for your state exam in the first place!
That's why we've taken the guesswork out of finding the best online resources to help you pass your real estate exam. We've reviewed the top online real estate schools based on course content, pass rates, and the included study materials to bring you the top courses available online.
With any of these resources, you'll have the knowledge, materials, and habits you need to CRUSH your real estate exam!
New for October! These Are the Top 5 Best Real Estate Schools of 2019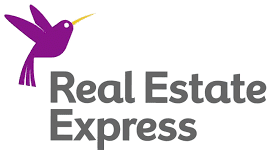 #1 Real Estate Express Review
Real Estate Express is a pioneer in online real estate and one of the most trusted course providers out there. This company has been around since 1996 and has created world-class real estate education for over 20 years!
The team at Real Estate Express learned early on that teaching real estate agent hopefuls to master state-mandated course material and master state exam material were two different things. That's why they separate their course material into two distinct steps – Real Estate Licensing Education and the Exam PrepMaster. This test prep course is the reason that Real Estate Express stands out from the crowd. It's specifically geared to transform the knowledge you need from state-mandated course material into the knowledge you need to take the state exam!
Real Estate Express swears by Exam PrepMaster's ability to help you pass your state exam. If you're not satisfied with any aspect of your experience, you'll receive a refund from Real Estate Express for the material cost! Exam PrepMaster is extremely affordable too, with most state exam preps costing $99. Although pricing points vary by state, the packages fall between a range of $200- $500.
The Real Estate License School packages are well worth the cost as well. The offerings are divided up into four tiers:
The Basics
Exam Preparation
Exam Preparation Plus
Ultimate Learning
Course designers gear these tiers towards your level of real estate knowledge and support needed, with textbook options, instructor support, boot camps, exam preps, and support materials available. Depending on your study style and overall knowledge, you can be confident that this is the right course at an affordable price to help you reach your goals.
Save 20% OFF Real Estate Express. Get your Real Estate License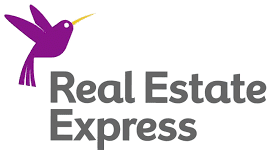 Real Estate, Real Estate Express 37 uses today
Real Estate 34 uses today
Save 20% OFF Real Estate Express. Get your Real Estate License!
Last Used 3 days ago
Expiration Date:
October 21, 2019
---

#2 The CE Shop Review
True experts and masters of their chosen field understand that you never stop learning. Even after earning your certification or license, you need to "sharpen the saw" by continuing to educate yourself and stay informed about new developments. And for real estate agents, the best way to do this is through The CE Shop!
Realtors and real estate agents who've successfully passed their exam and are currently practicing will need to maintain their status with continuing professional education (CPE). It can be tough to find the exact requirements for your specific state, so The CE Shop takes out all the guesswork with their comprehensive Continuing Education catalog.
If you're still on step one, however, and haven't yet earned your real estate license, The CE Shop still has you covered. They offer a robust pre-licensing package, accessible on desktop or mobile, that goes through all the relevant coursework. They've got all the important features you've come to expect from the best online real estate schools: practice questions, adaptive technology, and an impressively high pass rate.
Ultimately, The CE School has something to meet your needs. It doesn't matter if you're a complete beginner in Arkansas or an established professional in New York. Every stage of the real estate licensing journey in every U.S. state is represented here!
---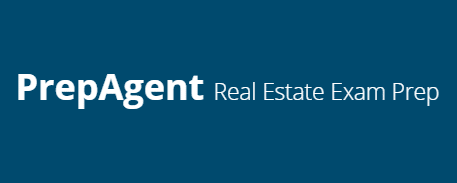 #3 Prep Agent Review
Whether you're starting from square one or simply want to cover all your bases, Prep Agent is a fantastic online real estate prep course worth your attention. That's because they strive to offer the most comprehensive educational course available for aspiring real estate professionals.
No matter what kind of learning style you embrace, Prep Agent offers study materials that will meet your educational needs. Do you like studying from the comfort of your own home? If so, the live webinars included in their Premium course are an excellent way to replicate a live classroom environment. Just check out this sample:
Alternatively, Prep Agent also offers study materials that can be easily accessed on the go. With their Deluxe package, listen to audio lectures, consult their e-book, or test your knowledge with digital flashcards on your mobile device of choice. Additionally, their pre-recorded video lectures and live webinar replays can also be accessed on smart devices.
If you're still on the fence about Prep Agent, they offer some additional incentives to help you decide. The first is their free practice exam, which will demonstrate how intuitive and effective their study tools can be. The second is their extremely generous money back guarantee, which promises any customer a full refund within 6 months of purchasing if they're unsatisfied with any aspect of their course for any reason.
So whether you're interested in their bare bones Basic course, their versatile Deluxe course, or their top-of-the-line Premium package, there's nothing to lose and everything to gain!
Save 20% OFF Prep Agent Real Estate Course!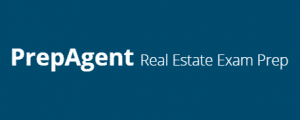 Real Estate, Prep Agent Real Estate, Exclusive Discount 33 uses today
Real Estate 36 uses today
Save 20% OFF Prep Agent Real Estate Course!
Last Used 2 days ago
Expiration Date:
October 21, 2019
---

#4 CompuCram Real Estate Course
Let's say that you're already familiar with the concepts covered on the real estate licensing exam. You've hit the books and done your due diligence but you still have concerns about exam day. In this case, the best cure for pre-exam anxiety is a last-minute cram course from CompuCram!
Every aspect of CompuCram's real estate prep course is designed around saving you time while preparing you to ace your test. Their all-in-one exam prep system will accurately evaluate your overall exam readiness with a pre-assessment. Once you've taken this practice exam, you'll receive an overall readiness score that updates as you complete their study materials.
Since all of CompuCram's materials are contained in one program, you can easily squeeze in a quick study session while on the go thanks to its mobile compatibility. Additionally, their a la carte style course catalog means you only have to pay for the subjects you really need to study, saving you money as well as time. Best of all is that you're guaranteed to pass the exam after taking this cram course or they'll give you a full refund!
---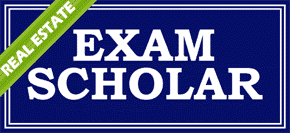 #5 Real Estate Exam Scholar
If you've already studied real estate in your state and are gearing up for the exam, don't miss this incredible exam prep resource!
Unlike the other options on this list, Real Estate Exam Scholar doesn't offer full state real estate license education and training, just an exam prep program. However, it's one of the most affordable on the market and includes a wealth of practice materials that will make passing your state exam a breeze!
A one-time payment of $29 will grant you six months of access to the program, including over 1,000 practice questions and over 25 practice exams to get you into test-taking shape in no time! Best of all, this course also guarantees that you'll pass your test or they'll give you a full refund.
For the price and pass rate (95% of Real Estate Exam Scholar's users), this resource can't be beat!
---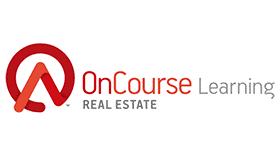 #6 OnCourse Learning Real Estate
Are you looking to earn your real estate agent's license for the first time? What if you're trying to study for the exam, renew your license, or even upgrade to a real estate broker's license? Well, no matter what phase of your real estate career you're in, OnCourse is a phenomenal resource for you!
OnCourse Learning's programs are some of the most trusted in the industry, earning awards and accolades. These include the 2018 Online Learning Library Top 20 Companies list by Training Industry, Inc. and being a five-time member of the Inc 5000 list. Basically, their real estate programs are no joke!
Each real estate class is fully accredited and certified by all regulatory bodies in every state. Plus, OnCourse is always updating and adding new online courses according to best practices, so your materials will never be out of date!
In addition to a learn-at-your-own pace comprehensive self-study program, OnCourse also breaks up their plans based on your individual goals and career stage. You can take a comprehensive program to earn your license for the first time, upgrade your existing license, or study for the exam. Additionally, many of their courses support professional skills and continuing education.
OnCourse also offers ample support materials to help you ace your exams and achieve your goals. Each of their courses come with physical copies of accredited real estate textbooks at no extra charge. You can also access Instructor Support by phone, email, or chat for prompt replies and assistance.
You have three tiers of learning package options within OnCourse Learning. Silver, Gold, and Platinum Levels are designed with your level of study needs in mind. Each includes your state's real estate course, a recorded review, test-taking tips, and flashcards. The Gold and Platinum tiers include access to the exam prep app (more on that below!), and an exclusive online exam review available for top tier members.
The thing that makes OnCourse Learning for Real Estate stand out from competitors is its exclusive Prep xL app. This app uses artificial intelligence to measure your progress and identify the topics you've mastered and those you still need to brush up on to create a personalized learning plan. Additionally, the app features plenty of practice questions and flashcards to help you ace your state exam.
The instructors are so confident in their study materials and app that each program comes with a Pass the First Time guarantee. If you don't pass the first time, OnCourse Learning will reimburse you for the cost of taking the exam a second time. For all these reasons and more, OnCourse has the second-best real estate online prep course around!