Aceable Agent teaches general real estate knowledge through a wide range of study materials. To gauge its effectiveness at preparing you for a real estate career, I've taken a look at this course and compared it to other online real estate courses. Check it out!
---
Overview of Aceable Agent
Aceable Agent offers courses for real estate appraisals, sales, continuing education, and more. Whether you're a complete newcomer to the real estate industry or you're looking to expand your current real estate business, there are resources available from this site that can help you meet your real estate licensing requirements.
All of the Aceable real estate school content is available online. Lessons primarily consist of educational videos paired with additional self study tools, such as practice multiple-choice questions, flashcards, or passages from the included eBook. Having access to these tools ensures that you can easily reinforce what you've learned in each lesson; you can easily follow up later as well.
Here are a few of the features you can expect from Aceable Agent:
135 Hours of Real Estate Education
75 Video Lessons
70 Audio Lessons
Digital Flashcards
1,300+ Practice Problems
Real Estate Exam Prep eBook
5 Weekly Webinars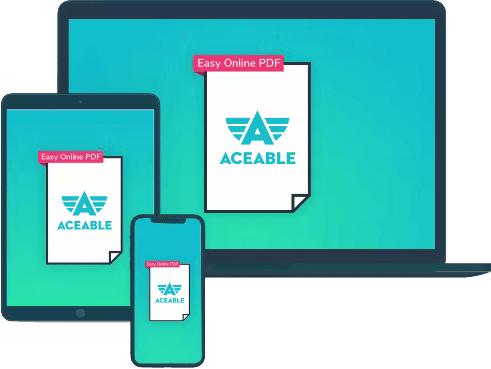 ---
What's Included With Aceable Agent?
State Specific Courses
Easily the best aspect of this course is their huge library of state specific real estate classes. Students can choose to take a course focused on their home state and learn exactly what is required to earn their license online. Each of these online classes also include national information, but the clear focus is on state specific info. This personalizes much of what you're learning and makes you far more likely to succeed as a real estate agent in your local area!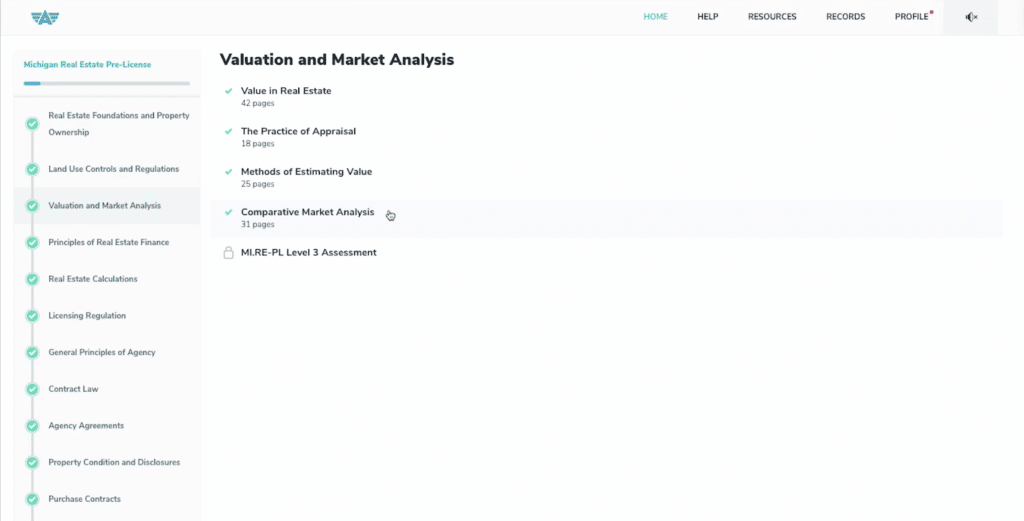 Audio Lessons
Additional audio lectures are another great aspect of Aceable Agent. These lessons allow students to take their learning on the go. I personally recommend listening to these during a commute or while doing chores. Every one of these is very easy to understand and slots nicely into your daily life. Plus, the shorter size of each lesson makes them much more focused and concise when teaching each subject.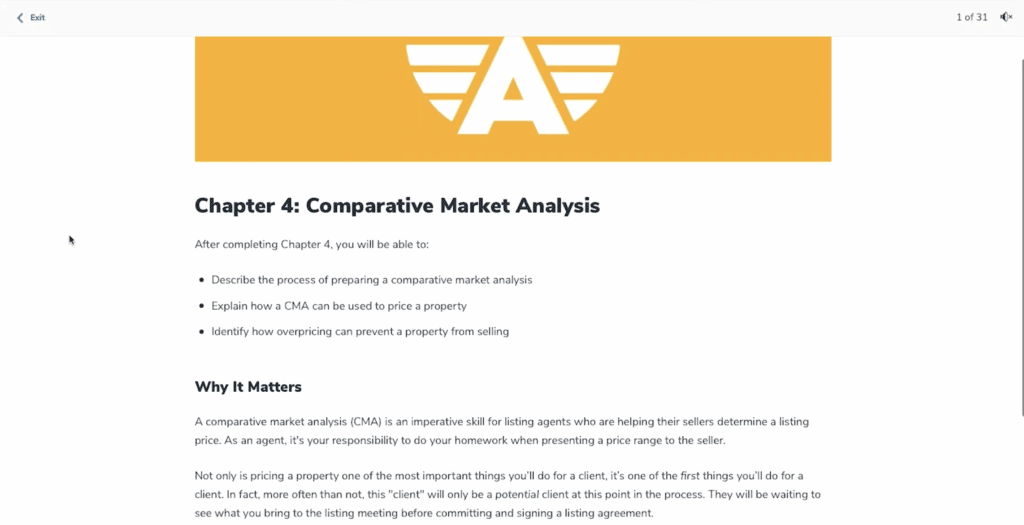 Live Study Sessions
Aceable Agent includes a lot of live content with their course. Students can attend 5 live streamed webinars a week, where they can interact with their teachers. Each week there's a live Q&A session where you can get some extra help with concepts you might be struggling with. During these sessions, you'll also learn from the questions other students have for the staff. Lastly, you can choose to attend a 1 hour personal tutoring session with a real estate expert. You get to choose the topics and scheduling for this session.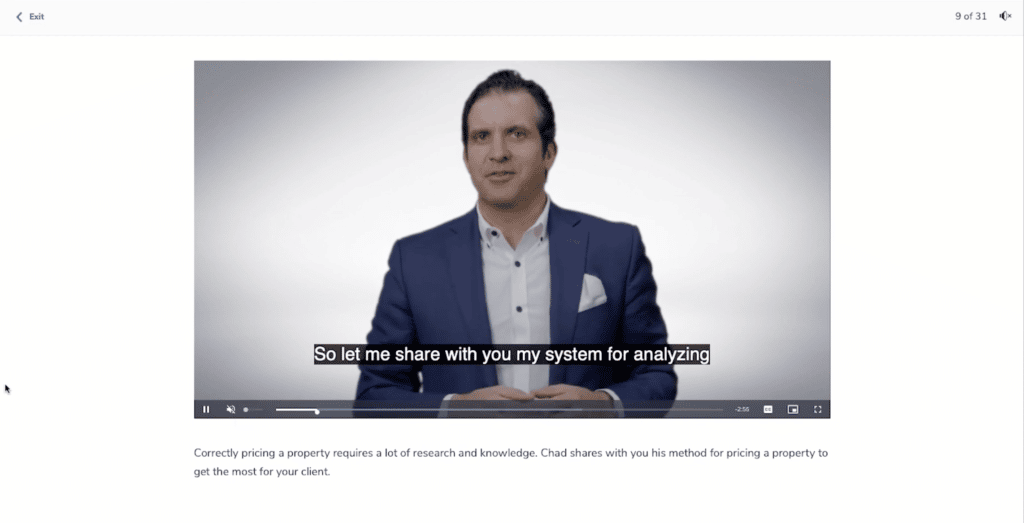 ---
AceableAgent Pricing
Right now there are 3 different course options for anyone working towards their real estate license.
The first is the Basic plan for $149. It comes with enough self study materials to ensure that you pass the exam on your first try.
However, those who want a little more can pay $225 for the Deluxe plan. Doing so adds in practice exams, audio lessons, an e-book, and more.
Paying $370 will provide access to the Premium course, which adds all the live learning options to the materials from previous plans.
You can also enroll in continuing education courses or training programs. CE courses tend to cost between $39-50 and training scenarios are typically $100.
Be sure to look out for any discounts or promo codes in order to save even more on your online real estate education!
---
AceableAgent Pros & Cons
Webinar Archive: All webinars can be viewed on demand after the lesson has concluded. This way, you can revisit these seminars later and review what you learned. It's also great if you missed the live broadcast and want to study at your own pace.
High Passing Rate: Students who've completed Aceable Agent's online real estate school boast a 94% pass rate on their licensing exam. Because so many of their students successfully earn their real estate licenses, this course guarantees you will be satisfied with your results.
Practice Exam Format: Each of the practice tests included with this course perfectly mimic the format of the real estate licensing exam. Completing these will allow you to familiarize yourself with the test format and develop test taking strategies as you learn.
Limited State Coverage: Right now, only 14 states are covered by Aceable Agent. Despite that, anyone outside of those areas can still take pre licensing courses and lessons focusing on national content. Make sure to check in frequently to see if your state's been added to the list.
---
Frequently Asked Questions
Take a look at some of the more commonly asked questions about Aceable Agent's platform.
Q: Does AceableAgent have a pass guarantee?
A: Aceable Agent's courses come with a 30 day money back guarantee. Try out their real estate courses risk-free within that period!
Q: Are there any in person courses with AceableAgent?
A: No. Aceable Agent doesn't currently offer any in person real estate licensing courses.
Q: Can I view AceableAgent materials offline?
A: Students with slow internet speeds can download many of the lessons and complete them offline. However, certain lessons require an internet connection, including the live webinars
---
Ideal Customer
You will love this course if any of the following applies to you.
If you like a blend of live and self study content, this is the course for you.
If you enjoy audio lectures, this is the course for you.
If you're interested in continuing education, this is the course for you.
If you're looking for group discounts, this isn't the course for you.
---
Final Recommendation
Aceable Agent has a lot to offer when it comes to real estate exam prep. They blend self study materials with different live learning formats to ensure that every student can understand real estate fundamentals. Plus, their state specific information makes it much easier to pass the exam on your first try. Everything they have to offer is effective and straightforward.
Make sure to check out this course ASAP if you want an excellent real estate education!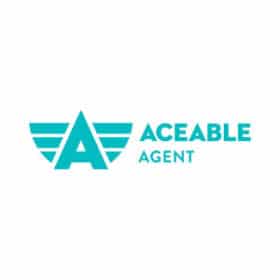 Holiday Sale – $160 Off on Aceable Agent Premium
uses today
Last Used: 1 days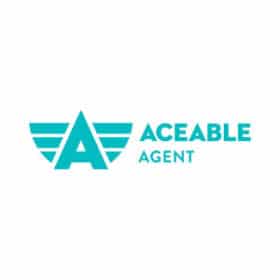 Up to 20% Savings on Aceable Agent Exam Packages
uses today
Last Used: 1 days