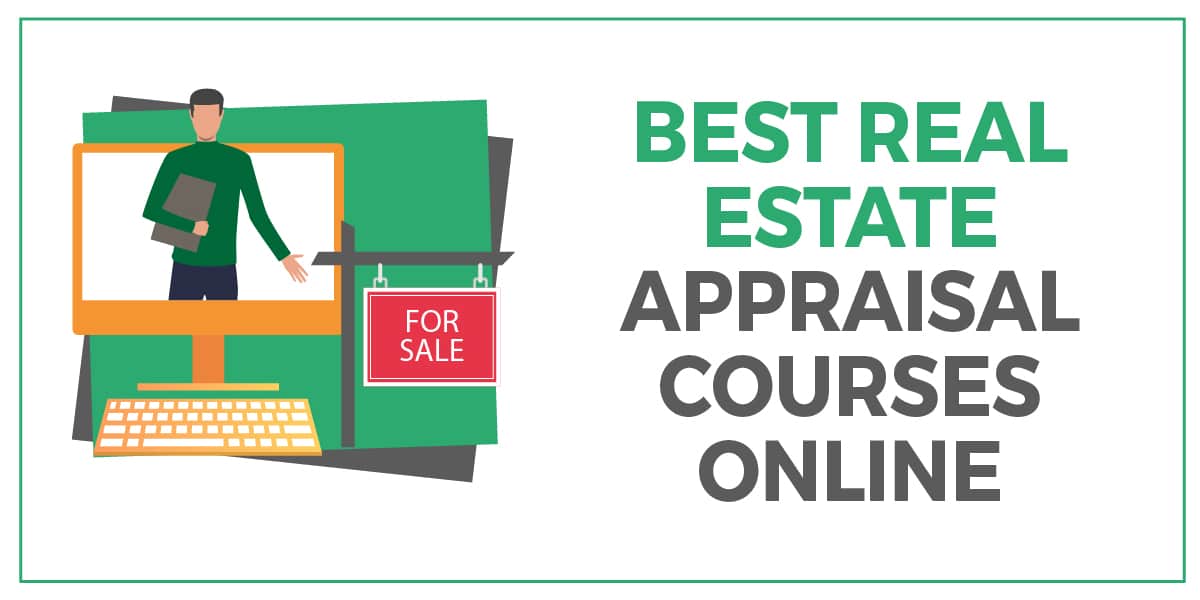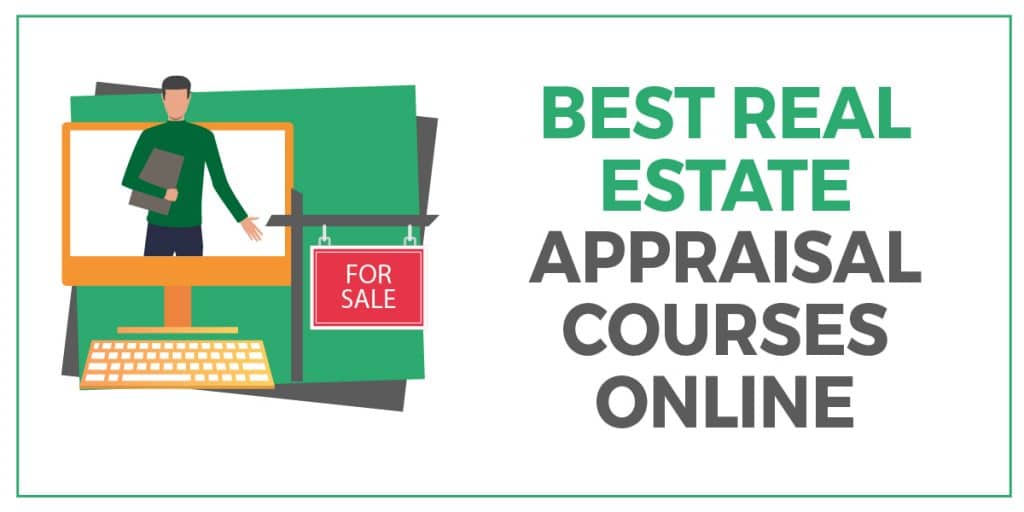 Becoming a real estate appraisal agent is a very involved process. It requires completing a tough licensing exam and then maintaining it through continuing education credits. But the good news is that both of these processes become much easier if you use online home appraisal schools.
Online schools for real estate appraisal allow you to prep for your exam and earn the necessary continuing education hours afterward. Plus, they're a much more cost-effective way to ensure that you'll pass the test and become a licensed appraiser on your first try.
But what's the best real estate appraisal school currently available online? To make the decision easier for you, we compared the top three online courses.
Our experts have gone through each of these online real estate courses and noted the unique offers of each one. So check out our chart and individual comparisons below to find which one is right for you, and get started today:
These are the Best Online Real Estate Appraisal Courses in 2023:
VanEd Real Estate Appraisal Course
CE Shop Continuing Education Courses
---
1. Mckissock Appraisal Classes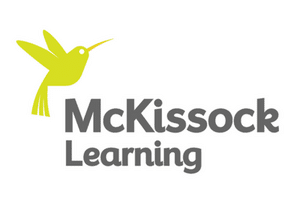 When it comes to online appraisal education, McKissock Real Estate Appraisal Courses stands out as the number one choice for those in the field, according to our expert review. With over 30 years of experience in delivering top-tier education, McKissock has earned the trust of over 100,000 appraisers who rely on their courses to advance their careers.
Our team of experts has thoroughly evaluated McKissock's offerings and found them to be a preferred education provider in the industry. Whether you're a seasoned professional or a newcomer to the world of appraisals, McKissock's courses are designed to cater to your needs. Their instructors, who possess extensive real-world experience, provide valuable insights gained from their time in the field.
With a diverse portfolio of over 50 appraisal courses and a remarkable 4.3 out of 5-star rating based on 245,192 reviews, McKissock is recognized as the #1 appraisal school in the nation. They offer a range of learning options, including webinars, live classes, and professional development opportunities, ensuring that you have the tools necessary to excel in your career.
As seasoned appraisers ourselves, we can personally attest to the exceptional quality of McKissock Real Estate Appraisal Courses. We know other appraisers who have relied on their courses for years, from initial training to continuing education, and the value they offer is unmatched in the industry. Their instructors' real-world insights have been invaluable in enhancing appraisal skills.
McKissock's commitment to excellence is reflected in their cutting-edge appraisal content, free learning aids, expert authors and instructors, and instructor assistance. They offer various membership options, and state and board-approved courses, and regularly update their curriculum with new content to keep you engaged and up-to-date.
They also offer their courses at a discount. As Reddit User Charlesknob explained:
"I've used McKissock for my Trainee courses, Pre-licensing courses, test prep, and now all my continuing education. I enjoy the classes and portal they use. I always call them and ask for a sales person. They will have coupon codes anytime you call 10-20% off."
But there's no need to waste your time on the phone when you can scroll down and click on our McKissock discount link.
No matter where you currently stand in your real estate appraiser career, McKissock has you covered. Their comprehensive packages and courses are designed to help you achieve your goals and propel your appraisal career to new heights.
Whether you need to obtain your license, complete your continuing education, or upgrade your existing license, McKissock has proven itself as a reliable partner for success in the world of real estate appraisal. Our expert review highly recommends McKissock Real Estate Appraisal Courses as the go-to choice for appraisal education.
McKissock Appraisal Course
Summary
Being able to take classes online works perfectly with my busy lifestyle. The courses are excellent, the accompanying videos make the lessons very clear, and the real-world examples are helpful. These classes refreshed my memory on important appraisal rules. I have the peace of mind of knowing that my work is up-to-date with changing regulations.
McKissock Pros
Diverse Course Selection: McKissock offers a wide variety of course options, including cram courses for exam preparation and continuing education (CE) courses. This diverse selection caters to both aspiring appraisers and experienced professionals looking to stay current in their field.
Engaging New Material: Students can expect fresh and up-to-date class material that keeps their learning experience dynamic and engaging. The continuous introduction of new content ensures that coursework remains interesting and relevant.
Competitive Pricing: McKissock provides competitive pricing for their courses, making high-quality appraisal education accessible to a broad range of learners. This affordability allows students to invest in their professional development without breaking the bank.
Responsive Customer Service: With live, first-class customer service, McKissock ensures that students receive prompt and helpful assistance whenever needed. Having access to knowledgeable support staff can greatly enhance the overall learning journey and address any questions or concerns that may arise.
Bottom Line: Our expert review strongly recommends McKissock Real Estate Appraisal Courses as the top choice for appraisal education. With over 30 years of experience and trust from over 100,000 appraisers, they offer a comprehensive range of high-quality courses for all levels of professionals. Their commitment to excellence, cutting-edge content, and expert instructors make them a reliable partner for success in the field of real estate appraisal.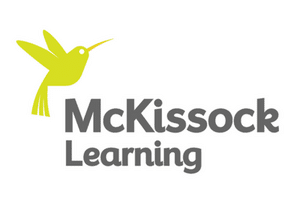 Enjoy 15% Off McKissock Real Estate Appraisal Course
uses today
Last Used: 8 hours
---
2. CompuCram


Compucram is one of the most affordable options available to real estate students. It costs hundreds of dollars less than most other online appraisal courses without compromising quality. Plus, they even offer some things that other courses don't have available. If you don't want to break the bank when working towards an appraisal license, this is the best course to check out.
No two practice tests will look the same with this exam prep course. Each one you're required to take is dynamically generated based on your progress through the course. This ensures that you'll always be working on improving your appraisal education without wasting any time or energy. This process of adaptive learning begins before you even start taking the course; by taking a pre-assessment, CompuCram identifies what areas to start with and what concepts need more focus.
With another program, I failed twice, both times w/ 73%. After studying with CompuCram, I passed my third attempt with 80%. SOO glad I went w/ CompuCram! I will be suggesting this program to anyone who asks for my advice.

Rodman A.
This online course can be completed on any device at any pace. You can start studying at home and then continue where you left off at any time on a mobile device. Because of that, you have a great deal of freedom when creating your study schedule— which can help you become a certified residential appraiser in record time!
Unfortunately, this online course is largely exam and study-guide-based. As our main man Kenneth Boyd explains, every subject from accounting to appraising can get a bit repetitive over time. If CompuCram through in some video lessons, this would go a long way toward breaking up some of the sameness of the lessons.
Compucram Pros and Cons
Incredibly User-Friendly: Their courses offer a seamless and straightforward learning experience. Whenever our expert reviewers answered a question incorrectly, they promptly provided the correct answer along with a clear explanation of why the response was wrong. This feature greatly enhanced our understanding and retention of the material, making the learning process efficient and effective.
Practice Testing: CompuCram's focus on practice testing is a significant advantage. Their dynamic practice tests allow you to assess your knowledge in various exam categories, helping you build confidence and understand the reasoning behind correct answers. The assurance that you won't encounter the same exam twice enhances your preparation.
Mobile & Tablet Friendly: CompuCram offers the convenience of a beautifully designed mobile and tablet-friendly interface. This means you can study and prepare for your license exam from virtually any device, anywhere, and at any time. The flexibility and accessibility of this platform make it incredibly convenient for learners with busy schedules.
You Pass or It's Free… Maybe? One potential drawback could be that some users may find the "You Pass or It's Free" guarantee challenging to meet. This guarantee suggests that if you don't pass the exam after using CompuCram, you may be eligible for a refund or free access. However, the conditions and requirements for this guarantee are not specified, which could lead to potential misunderstandings or challenges for users seeking a refund. It's essential to thoroughly understand the terms and conditions associated with this guarantee to avoid any disappointments.
Bottom Line: Compucram is an excellent budget pick for an appraisal course. If you want to pass your exam without spending too much money, this is the best option!
---
3. VanEd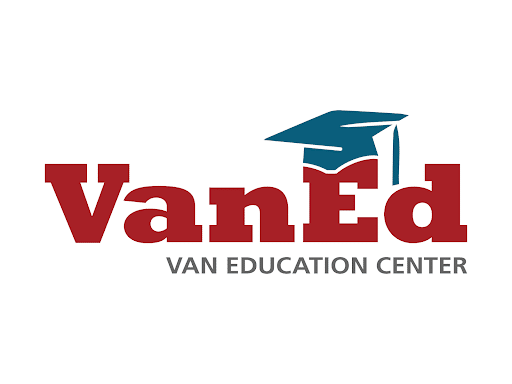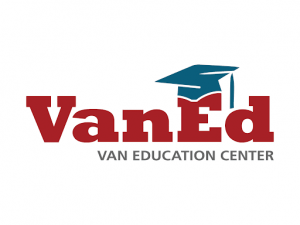 For those embarking on the journey to become a real estate appraiser in select states, VanEd's online course is a standout option, as affirmed by our expert review. This unique advantage becomes apparent when you consider the ease of direct interaction with live instructors—a distinguishing feature that sets VanEd apart from other online learning resources. VanEd's niche focus on only seven states allows their instructors to be exceptionally responsive, providing tailored insights into the specific nuances of each state's real estate appraisal landscape.
VanEd's core offering is a 30-hour course that aligns with USPAP guidelines, equipping learners with a solid foundation for real estate appraisal on a national scale. Beyond this, VanEd goes the extra mile by providing state-specific courses covering both principles and procedures, ensuring compliance with local requirements in the following jurisdictions: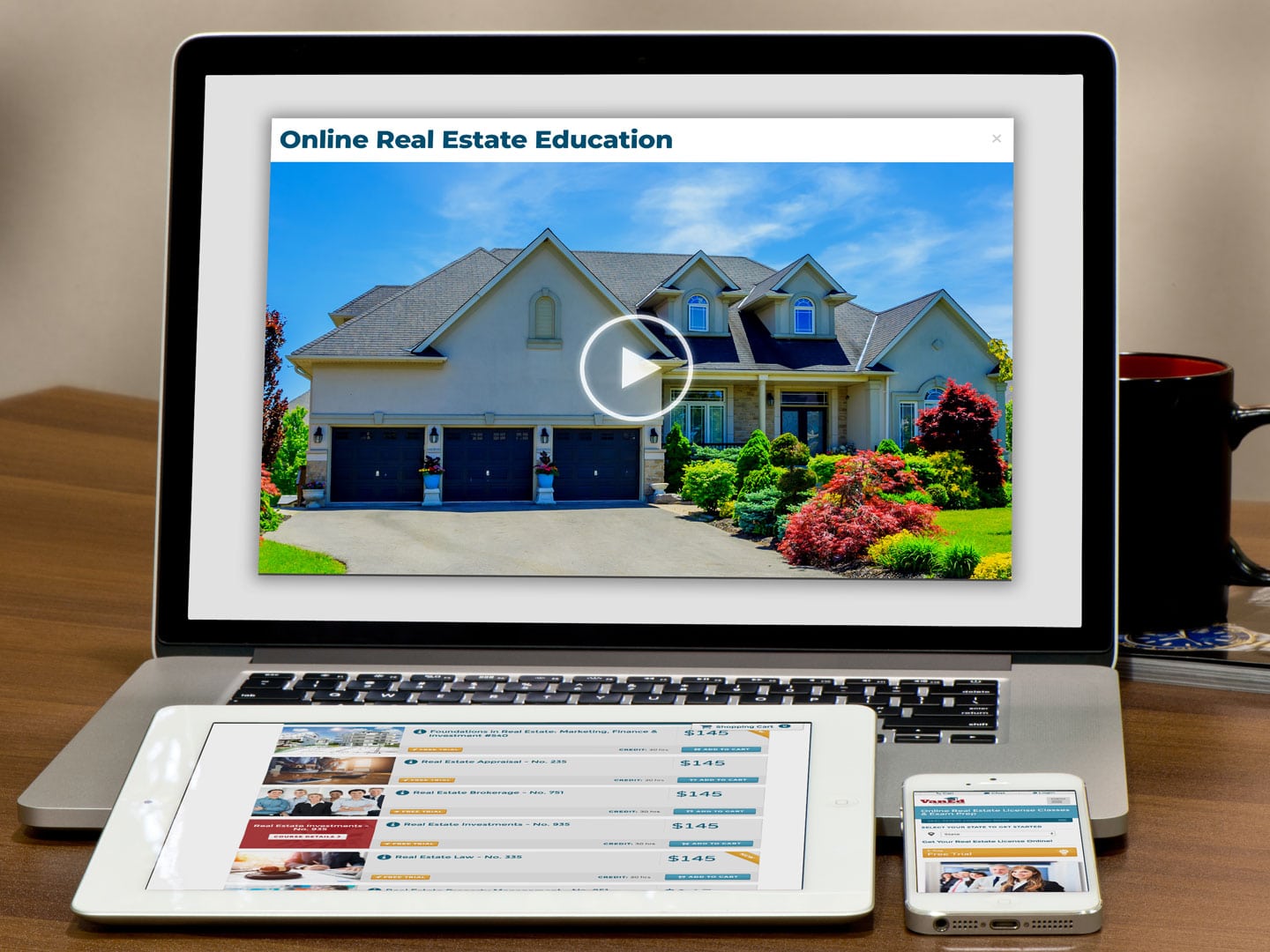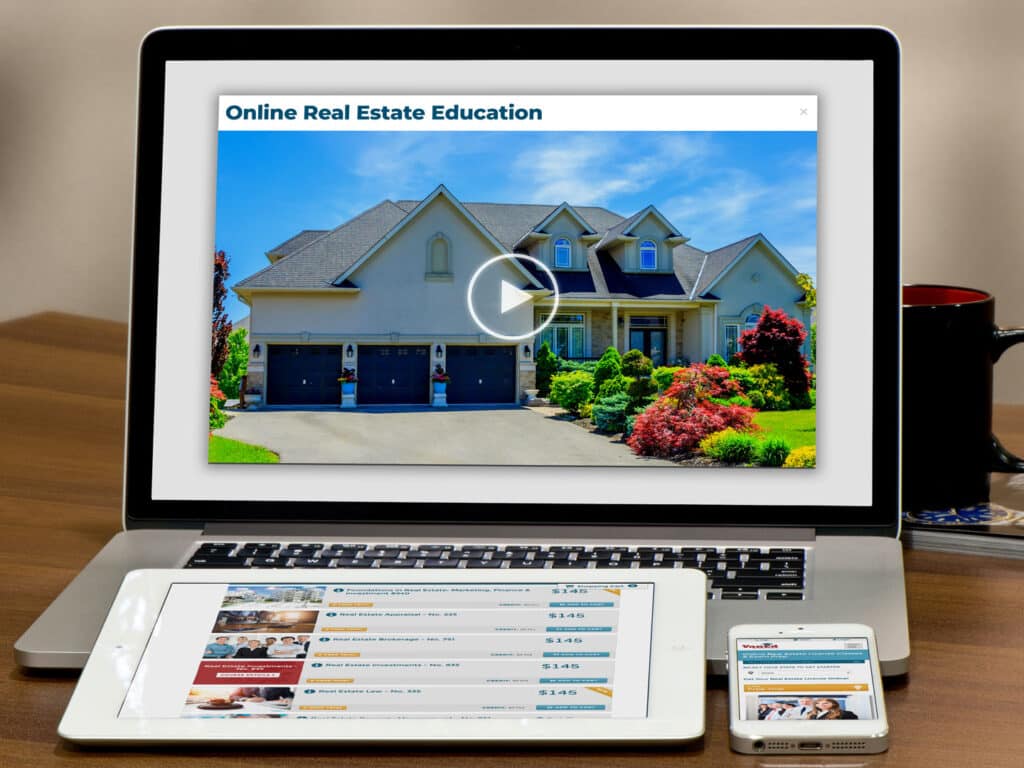 Washington
Colorado
Texas
South Dakota
Iowa
Virginia
New Jersey
The comprehensive course features encompass practice quizzes and exams, online flashcards, end-of-chapter exercise problems, and invaluable instructor support, all contributing to a robust learning experience. Additionally, VanEd offers continuing education courses to help appraisers stay current and enhance their expertise.
VanEd Pros and Cons
Rigid Schedule: VanEd keeps you focused and engaged with each lesson by providing specific practice questions at the end of each chapter. Additionally, you'll be regularly tested with practice quizzes and a full simulated exam before sitting for the actual appraisal test.
Excellent Instructors: VanEd employs real estate tutors and content writers with substantial experience in both professional real estate and higher education. You can reach out to these instructors via chat or email and receive fast responses to your questions or concerns.
Limited Availability: Unfortunately, the state-specific materials offered by VanEd are limited to the seven states listed above. Fortunately, you can still take advantage of their national study package and continuing education resources if you're outside of one of these jurisdictions.
Absence of Specialized Courses: Depending on your career goals or specific appraisal interests, you may find that VanEd's course offerings do not fully align with your needs if you are seeking more specialized or in-depth instruction beyond the standard curriculum.
Bottom Line: VanEd's real estate appraisal courses offer personalized instruction and state-specific content, enhancing the learning experience. However, their restricted coverage, currently limited to just seven states, may limit accessibility for prospective students outside of these regions.
---
4. The CE Shop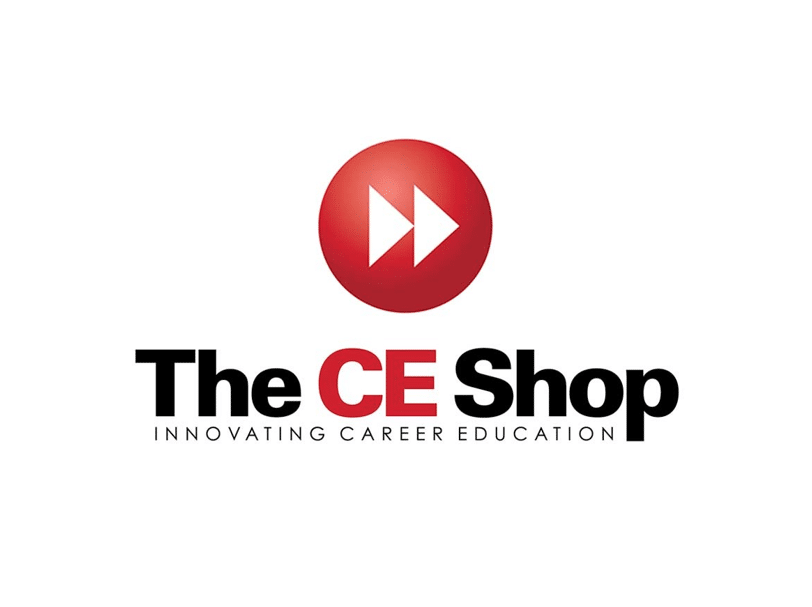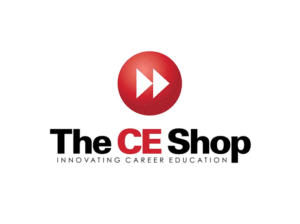 The CE Shop, a prominent provider of real estate continuing education, recently acquired Mbition, further solidifying its presence in the industry. While The CE Shop primarily focuses on continuing education rather than licensing courses, they excel at delivering top-notch continuing education options for real estate appraisers.
One of their standout features is the extensive variety of courses they offer, covering a wide range of relevant topics, ensuring appraisers can find courses tailored to their specific needs. Additionally, their courses are known for being user-friendly and accessible online, allowing professionals to complete their education at their own pace and convenience. With a strong commitment to quality and a user-friendly platform, The CE Shop stands as a reliable choice for real estate appraisers seeking to fulfill their continuing education requirements and stay up-to-date in the field.
---
Frequently Asked Questions
How much does a certified real estate appraiser make?
According to salary data from Payscale, the average real estate appraiser salary is around $60,000 a year. They also state that the highest-paid appraisers can make $100,000 a year.
How long does it take to complete real estate appraisal school?
To become certified as a real estate appraiser, you don't have to attend a specific school. Instead, you have to complete a set number of credit hours depending on your state. You can expect most real estate appraisal courses to offer between 30 and 150 credit hours, which can typically be completed in 3 to 6 months.
Is there a shortage of real estate appraisers?
According to the Bureau of Labor Statistics, around 2,200 jobs in real estate appraisal are expected to open in the next ten years. This is a fairly competitive job market since there's no shortage of people studying to become real estate appraisers.