Before you're able to jump into the lucrative world of real estate, you need to get a California real estate license and pass the certification exam— which is no walk in Griffith Park. But don't be deterred, there are many great real estate schools in Los Angeles that will prepare you to crush that exam, get your license, and be on your way to your shiny new career!
We've gathered the best real estate courses in Los Angeles so you can save time and money— check them out below!
Best Online Real Estate Schools in Los Angeles
---
1. Colibri Real Estate: Best Exam Prep Course in LA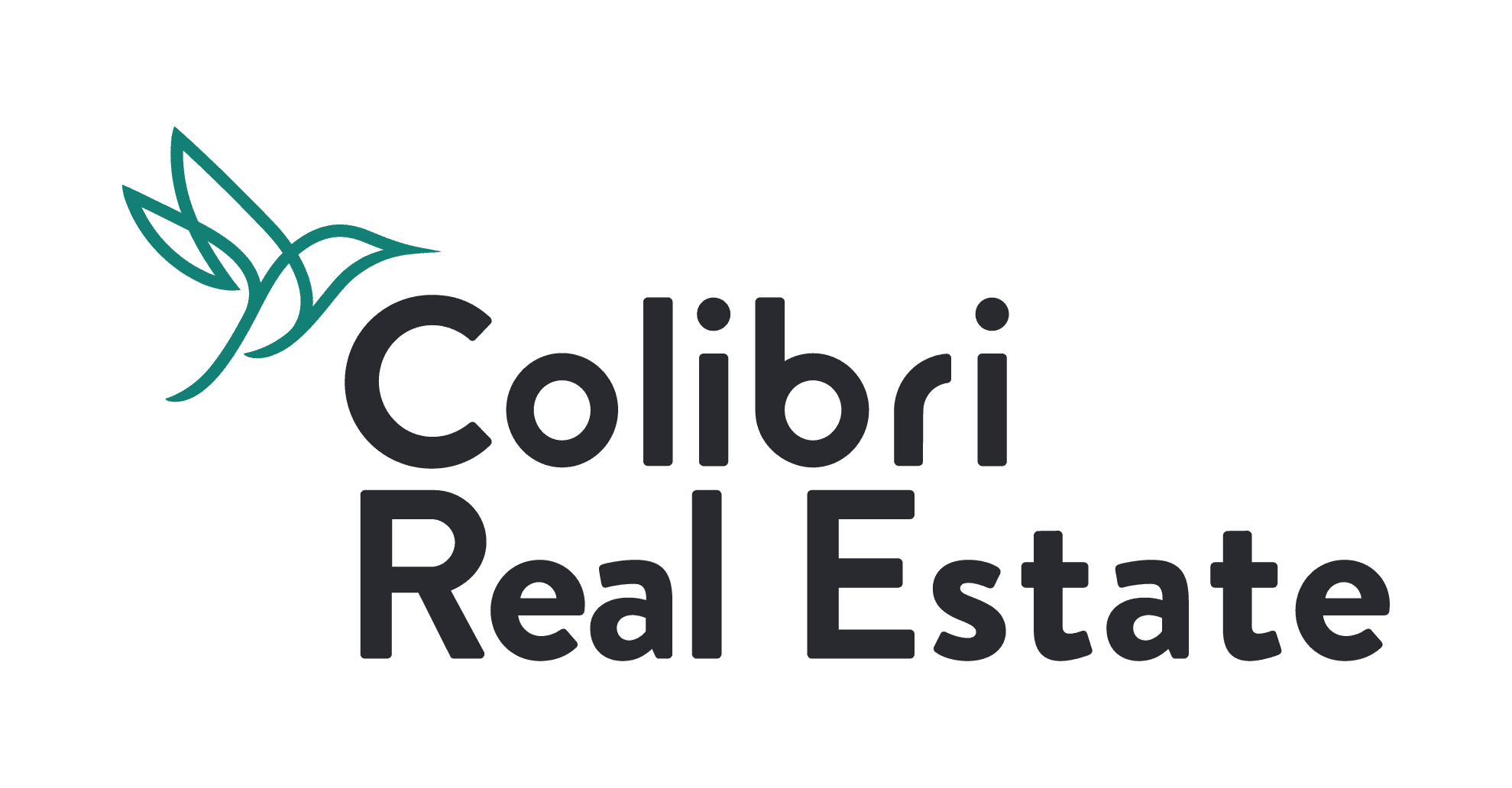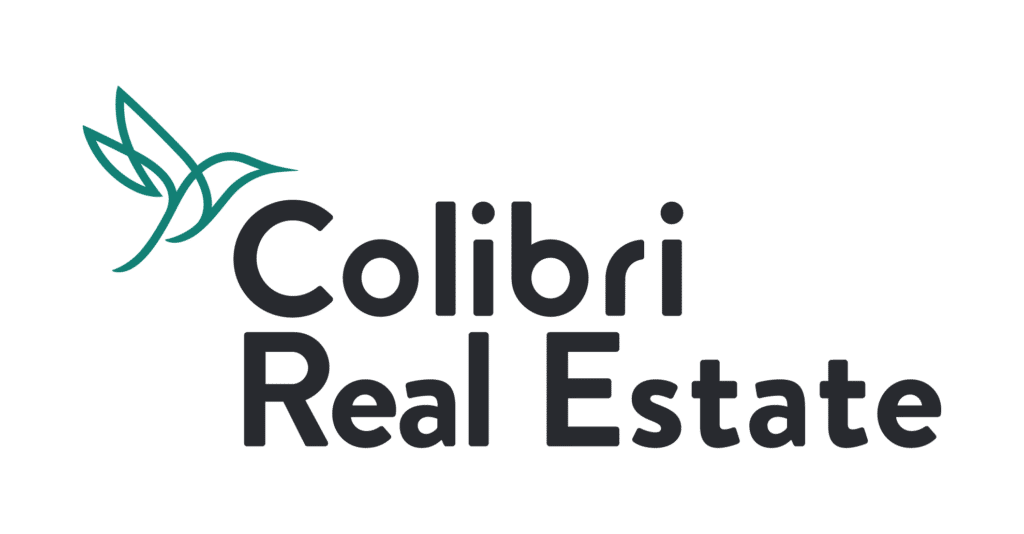 If you're looking for robust instruction options, inclusive pricing, and one of the best instruction experiences available, look no further than Colibri Real Estate.
With course preparation options for many different states, Colibri Real Estate ensures that you're receiving the necessary required learning to obtain your state's real estate license in an effective and timely manner.
Included in their base preparation packages is 135 hours of pre-license courses, instructor support, and 3-e-books. But that's just the tip of the iceberg— upgraded packages include practice exams, course prep cram webinars, and even a no-pass guarantee. Two big draws to Colibri Real Estate top tier price option are the 1-year membership to their professional development program, as well as a beautiful printed course textbook.
Quality: 5 Stars
Quantity: 5 Stars
Access Period: 4 Stars
Price: 3 Stars
Final Score: 17/20
What Are The Features Included With Colibri Real Estate?
135 Hours of Pre-License Courses
Printed Textbook
3 E-Books
Practice Exams
No Pass No Pay Guarantee
Pros and Cons to Colibri Real Estate
Q&A Sessions: Signing up for one of Colibri Real Estate live courses provides you with the opportunity to ask direct questions to licensed instructors, which is an invaluable resource not always provided with online real estate courses. You can also contact state-specific instructors with their on-demand prep packages as well, although you may have to wait a day or two for
Digital and Physical Materials: The online real estate courses offered by Colibri Real Estate come with a combination of digital and physical study materials. Feel free to look through the hard copy textbooks included with the live online lecture courses if you need a break from staring at the screen!
Career Information Provided: Not sure what comes next after you earn your real estate license? Colibri Real Estate includes books with all their packages that go over how to start your career the right way after earning your license to sell.
Guaranteed Results: Thanks to Colibri Real Estate No Pass Guarantee, at no point are you gambling on your abilities to pass the exam when using their course to study for your real estate license.
Bottom Line

When looking for real estate course prep in Los Angeles, it's hard to look past the great offerings on display at Colibri Real Estate. They have a compelling collection of materials in a wide range of formats that will not only help you earn your real estate salesperson license— they'll also provide insight and guidance to help you start your real estate career!
TAKE ME TO Colibri Real Estate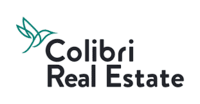 Colibri Real Estate: $205 Off Ultimate Learning Course
68 uses today
Last Used: 15 hours
---
2. The CE Shop: Online Real Estate School Los Angeles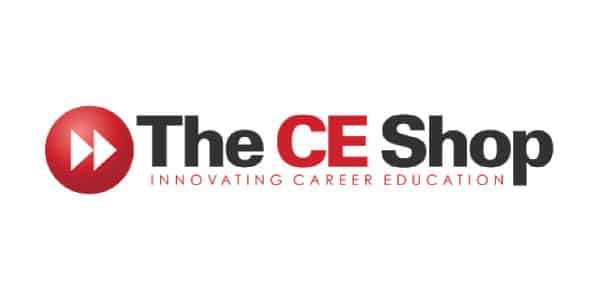 The CE Shop offers abundant course prep work in a self-paced, self-driven environment. While working through the necessary 135 hours required by the state of California, you will read through E-Books, practice with digital flashcards, and watch online webinars from the comfort of your home.
Another great feature of the CE Shop's California real estate exam course is that each lesson comes paired with a simulated exam, so you can make sure that you're experienced with the structure and time constraints well before your exam date.
Quality: 5 Stars
Quality: 5 Stars
Access Period: 3 Stars
Price: 4 Stars
Final Score: 17/20
Here Are Some of The CE Shop's Features
7 ½ Week Guided Study Schedule
135 Hours of State-Approved Content
30 Day Refund Guarantee
Digital Flashcards
Bonus Courses on Building Your Real Estate Business
Pros and Cons to The CE Shop
High Success Rate: The CE Shop boasts a whopping 90% pass rate, a 95% student satisfaction rate, and a 30-day refund guarantee. This makes it extremely likely that you'll achieve your real estate education goals and successfully enter the real estate business after using their course to prepare for your exam.
Guided Instruction: If you want some extra guidance when studying real estate principles, The CE Shop offers a structure study schedule taught by expert instructors that can guide you through the entire process. This includes lessons on how to achieve success in the Los Angeles real estate market!
Continuing Education: The "CE" in this course's name stands for Continuing Education, which is required for all real estate professionals. The great thing about The CE Shop is that you can earn CE credits through their catalog, which saves you a few steps after earning your real estate license and starting your Los Angeles real estate career.
No Pass Guarantee: Unlike Colibri Real Estate, The CE Shop does not offer a pass guarantee. Therefore, it's possible to take this course, not pass, and waste your money. If you're concerned about this course's ability to help you pass the real estate broker exam, you may prefer the extra protection offered by a course with a guarantee.
Bottom Line

Check out The CE Shop if you want a fully planned-out study schedule with a multifaceted catalog of materials that's directly relevant to the California real estate market. Nearly 100% of students enrolled in this course were satisfied with their decision— so you're likely to feel the same!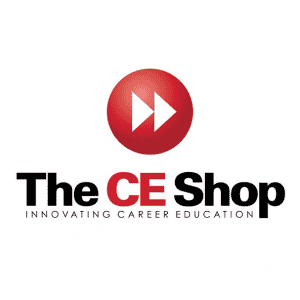 Save $188 on The CE Shop Real Estate Courses
20 uses today
Last Used: 15 hours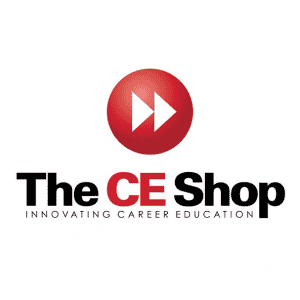 $141 Off The CE Shop Pre-Licensing Education
5 uses today
Last Used: 15 hours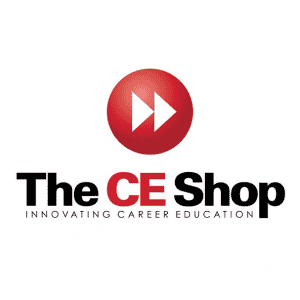 Save $90 on The CE Shop Pre-Licensing Education
21 uses today
Last Used: 6 hours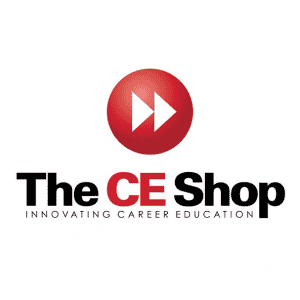 Save 30% on The CE Shop Continuing Education Course
3 uses today
Last Used: 5 days
---
3. Aceable Agent: Los Angeles Real Estate License Exam Prep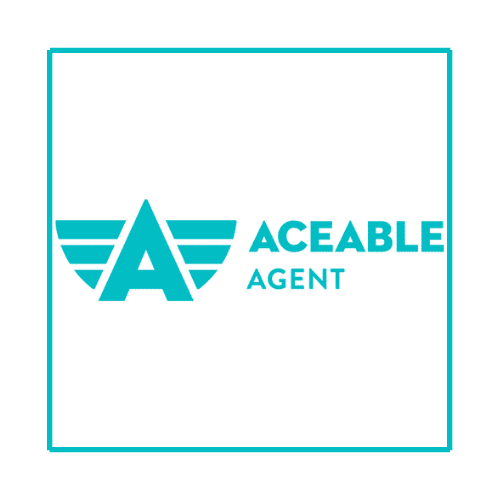 Many students nowadays are working full-time while going to school, especially in Los Angeles. Aceable Agent is a great option for those who don't have a ton of time to commit to structured class hours; their course prep is completely self-paced and driven by a self-starter attitude. Additionally, if you're a student or worker with irregular hours available for studying, this might be a great choice to consider.
Like other online courses, Aceable Agent includes the required 135 hours needed to prepare and qualify for the California Real Estate Exam. Also included is a textbook in the form of an online PDF, making it easy to study while on the go. Additionally, Aceable Agent includes 75 video lessons and 70 audio lessons to make your commute educational— as well as Q&A Webinars, practice exams, and live webinars 5 times a week.
Quality: 5 Stars
Quantity: 4 Stars
Access Period: 3 Stars
Price: 4 Stars
Final Score: 16/20
Here's What You Get With Aceable Agent
70 Video Lessons
70 Audio lessons
135 Hours of Required Learning
PDF Textbook for Online Learning
Pros and Cons of Aceable Agent Real Estate Courses
Informative Webinars: If you're interested in going beyond studying for the exam and want to fully understand the necessary real estate principles to succeed in your future career, Aceable Agent offers 1:1 tutoring and five weekly livestreamed seminars for Premium students. This is the best way to learn the most important lessons about the California real estate market from professionals!
Instructor Q&A: Even if you're not enrolled in their Premium or Deluxe packages, Aceable Agent provides you with the option to directly contact your instructor for feedback or answers to your questions. Questions can cover any aspect of the real estate practice or business, and you can expect a fast response via email over a day or two.
Self Reliance Required: Self-Paced learning might not be for all students. Although it's a great fit for aspiring professionals who are already on a tight schedule, it doesn't provide the structure that some students may need to stay on track for a successful career. Consider a live course from Colibri Real Estate if you need a more structured schedule when preparing for a big test.
Bottom Line

Aceable Agent is the ideal course for self-motivated students who may not have an open schedule to study at the same time week after week. However, it doesn't provide the same structure as an instructor-led real estate education— although it's not hard to get extra help if you're willing to ask for help!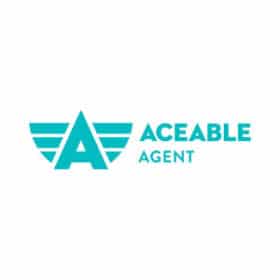 $128 Off on Aceable Agent Premium Exam Packages
68 uses today
Last Used: 15 hours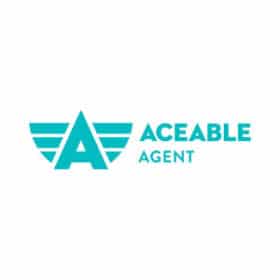 Up to 30% Savings on Aceable Agent Exam Packages
16 uses today
Last Used: 6 hours
---
4. PrepAgent: Online Real Estate School Los Angeles
PrepAgent prepares you for the California real estate exam with a collection of live webinars, audio lectures, and traditional course materials like practice questions and video lessons. The webinars included with their Premium course are worth emphasizing— five are offered weekly with live chat, so you can ask questions whenever you like. Another unique feature provided by PrepAgent are worksheet materials on vocabulary, which you can take on the go to brush up on your terminology whenever you have some free time.
Quality: 4 Stars
Quantity: 3 Stars
Access Period: 5 Stars
Price: 5 Stars
Final Score: 17/20
Here Are Some Features For PrepAgent's Real Estate Courses
Weekly, monthly, or yearly subscription packages
National and California-specific practice questions
Engaging Webinars (live and pre-recorded)
75+ video lessons and supplementary audio lectures
100+ page study E-Book
Vocabulary worksheet
PrepAgent Pros and Cons
Audio Lectures: Aside from excellent video content, one of the most appealing features included with PrepAgent are their supplementary audio lectures. If you like studying before bed or have a long commute with nothing to listen to, feel free to play a few of these lectures to make the most of the time available for you to study!
Webinars: The webinars included with PrepAgent's Premium package are live streamed five times a week, with subjects concerning the real estate practice at both a national and state-specific level. If you're unable to make it to one of the live broadcasts, you can still watch these lectures later— they're added to a library with hundreds of previously broadcast sessions.
Basic Package: Even if you only have a week to study, it's hard to justify signing up for PrepAgent's Basic package. It only costs $10 more to upgrade to their Deluxe package, which offers far more content— but for only $20 more, the Premium is ultimately the best deal.
Structured Schedule: Unlike Aceable Agent, there's not much structure to the content included with PrepAgent— you're expected to work out a schedule by yourself. This is fine if you're used to independent learning, but students who are acclimated to university courses or training programs for other trades may find it difficult to stay motivated throughout the duration of this course.
Bottom Line

PrepAgent is great for aspiring real estate agents who want to prepare for their exams quickly, are self-motivated, and have a lot of other time commitments that require them to follow an unconventional schedule. If that sounds like you, there's no reason not to try this course— they even guarantee a full refund if you're unsatisfied for any reason!
---
5: CompuCram: LA Real Estate Exam Prep Course
CompuCram offers an extensive and robust course accessible on any computer, smartphone, or tablet. Using practice exams and simulated exams, their real estate sales course is as similar to the actual California real estate exam as possible. CompuCram also uses a readiness tracker that pinpoints spots you may struggle with in the actual exam and exercises your knowledge toward these weak points, ensuring that you are properly prepared to become a real estate professional.
Quality: 3 Stars
Quantity: 4 Stars
Access Period: 4 Stars
Price: 5 Stars
Final Score: 16/20
Features
Adaptive learning technology
Unlimited practice exams with large pool of practice questions
9 month access period
Money-back guarantee
Mobile-friendly dashboard
Vocabulary-based study materials
Pros and Cons
Adaptive Learning: With machine learning technology, CompuCram includes an accurate Readiness Tracker to ensure you know exactly when you're prepared to pass the California real estate license exam.
Mobile Accessibility: Utilizing a mobile-centric learning style, CompuCram makes learning on the go extremely accessible and equally engaging for everyone who might have long commutes and rare openings to sit down and study.
No Bundle Deals: Unfortunately, what holds CompuCram back from being higher on this list is their lack of package deals. Each course must be purchased individually, thus being more expensive for those who value obtaining wider knowledge.
Vocabulary Focused: The majority of CompuCram's curriculum is centered around real estate vocabulary. Although this is important to your future career, it's not as important on the exam— so you may prefer a course like Colibri Real Estate if you're only interested in studying for your licensing exam and don't necessarily care about learning the right terminology.
---
Real Estate in Los Angeles FAQs
How long does it take to become a real estate agent in Los Angeles?
Depending on your pacing, it can take between five to six months to obtain your California real estate license.
How do I become a real estate agent in Los Angeles?
The first step to becoming a real estate agent in Los Angeles is to complete your 135-Hour pre licensing course. I'd recommend trying out one of the online courses above! You'll then want to fill out an exam application and pass the exam. At this point, you'll want to join a California real estate brokerage and complete all the licensing paperwork to apply for your license.
How much does a realtor make a year in Los Angeles?
According to Salary.com, Real Estate Brokers in Los Angeles can make between $76,000 and $101,000 a year.