Getting your real estate license in Houston, Texas is an excellent option to forge a path toward a new career. But the Texas real estate industry doesn't allow you to just pick up a phone and start selling houses— you need to complete real estate education first.
The best way to accomplish this is by enrolling in a Texas real estate license prep course to set yourself up for success. We've gathered the best options for online real estate courses and listed them below to save you the time and effort.
Read on and get your dream career started!
Best Houston Texas Real Estate Schools
---
1. Colibri Real Estate: Best Real Estate School in Houston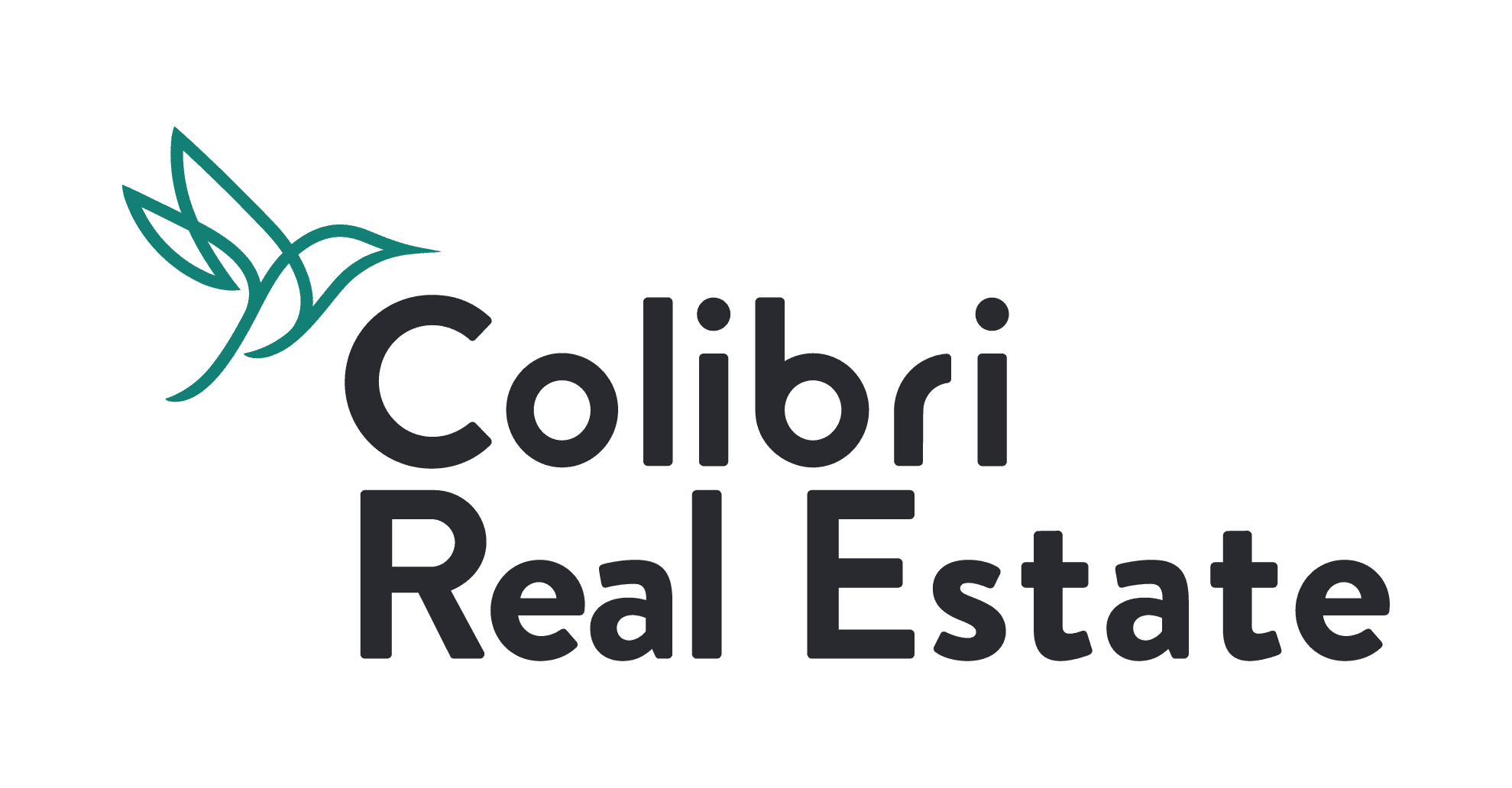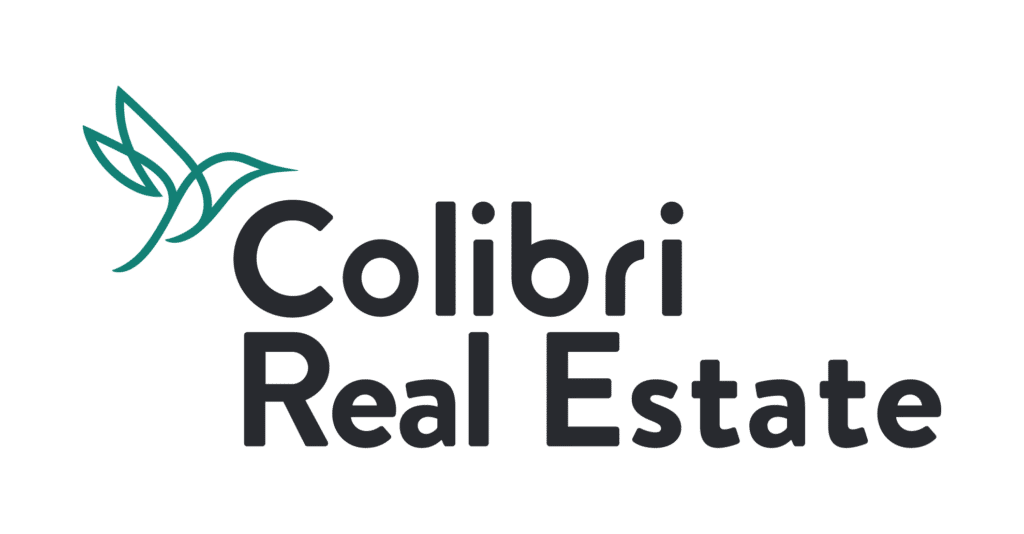 Colibri Real Estate has maintained a sterling reputation by serving thousands and assisting them in obtaining their real estate licenses throughout the Lone Star state. Holding accreditations from both IDECC and ARELLO, Colibri Real Estate meets the requirement set for Online Real Estate Schools, making it an excellent choice for your exam preparations.
Colibri Real Estate embraces modern learning styles as well as the old fashion textbook formulas that are tried and true. Included in this preparation package is an abundance of live content, 3 easy to read e-books that cover each necessary topic required by the state, a real estate dictionary, and a printed textbook.
Quality: 5 Stars
Quantity: 5 Stars
Access Period: 4 Stars
Price: 3 Stars
Final Score: 17/20
What Features Are Included With Colibri Real Estate?
6 Required State Courses
Printed Textbook
3 E-Books
Practice Exams Available Online
No Pass No Pay Guarantee
Colibri Real Estate Pros and Cons
Competitive Pricing: In addition to having the best collection of online real estate courses for Houston realtors, Colibri Real Estate is also priced extremely competitively. Even before you consider all the discounts that you can apply to your purchase, this is one of the most affordable resources for high-quality real estate education.
Instructor Support: If you want regular input from licensed professionals with experience in both real estate education and the career itself, Colibri Real Estate is a great fit. Even their lowest-priced courses allow you to communicate with experts and receive timely responses to any of your questions.
SAE Classes: In order to meet the Texas Real Estate Commission requirements, this real estate school offers Sales Agent Apprentice Education as part of its Exam Prep Plus and Ultimate Learning packages. This ensures you are able to meet the non-exam requirements for the Texas real estate license while also studying for the exam!
Success Guaranteed: Most of the real estate courses offered by this company come with a no pass no pay guarantee, making the whole experience much more secure than a lot of other choices. This means you're guaranteed to earn the results you want the first time, or you'll receive a full refund.
Bottom Line

Choose Colibri Real Estate if you want to prepare for a passing score on the exam, meet all your education requirements, and learn from experienced professionals with state-specific knowledge. Best of all, you can get all these features and more without spending a ludicrous amount of money.
TAKE ME TO Colibri Real Estate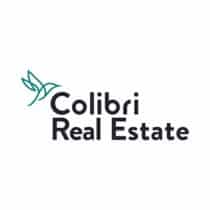 Colibri Real Estate: $205 Off Ultimate Learning Course
84 uses today
Last Used: 1 days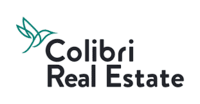 Colibri Real Estate: $182 Off Ultimate Learning Course
21 uses today
Last Used: 5 days
---
2. Aceable Agent: Runner-Up Best Houston Real Estate Course

If adhering to study schedules and exam pacing isn't your thing, Aceable Agent might be a fit for your learning style. Many students in modern days also work full-time, and Aceable Agent understands this— which is why their Houston real estate schools are self-paced so you can still study while paying the bills. Using an interactive learning model, Aceable Agent keeps you engaged and focused as you gather your knowledge to crush your exam and earn certification.
Included in the mid-tier instruction package for Aceable Agent is more than 70 video lessons and 70 audio lessons, 1600+ exam questions, and a Real Estate Exam Prep book— all TREC approved.
Quality: 5 Stars
Quantity: 4 Stars
Access Period: 3 Stars
Price: 4 Stars
Final Score: 16/20
What Are The Features of Aceable Agent?
70 Video Lessons
70 Audio lessons
1660 Exam Questions
Real Estate Exam Prep Book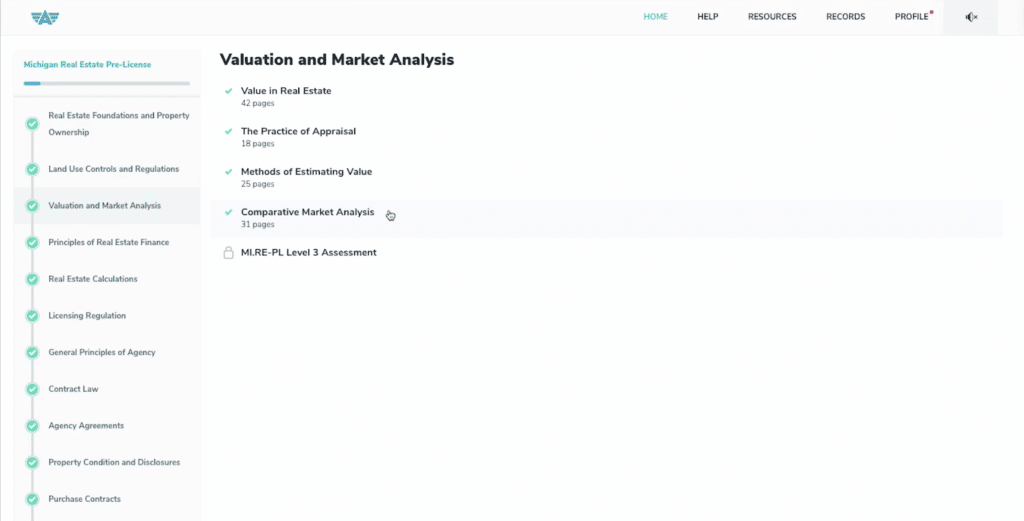 Aceable Agent Pros and Cons
Excellent Content: With both video and audio lessons and over a thousand practice questions, there's more than enough study material included with Aceable Agent to provide a fully fleshed-out real estate education.
Audio Included: In addition to many video lessons being available, Aceable Agent offers audio lectures which are far more convenient for a specific type of student. As mentioned above, this is yet another reason why this real estate school is so great for busy students; it offers you the ability to get a real estate education while multitasking without missing any subtleties in each lesson.
High Pass Rate: Some might think that self-paced models aren't as effective as others, but Aceable Agent's 77% pass rate definitely says otherwise. This means you're highly likely to earn your real estate license on the first try if you use their course to study.
Disappointing Entry-Level Package: Unfortunately, the most effective content Aceable Agent offers begins at the mid-tier package; their most affordable package is lacking in the content department. With the true value of this real estate school hidden behind the second tier purchase, you may prefer our top pick if you're trying to save money on your exam prep budget.
Bottom Line

If you're serious about passing the Texas real estate license exam but have a packed schedule, the audio lectures and self-paced structure of Aceable Agent is a great fit. Just be sure to enroll in one of their higher-priced packages, since those include the best content to help you pass the first time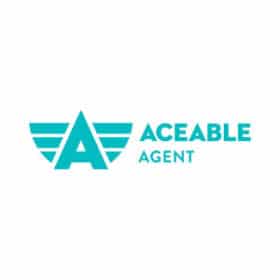 Up to 20% Savings on Aceable Agent Exam Packages
uses today
Last Used: 2 days
---
3. PrepAgent: Top Real Estate Course in Houston

PrepAgent follows a similar style of online learning, but their pricing structure is different in a way that may be uniquely beneficial to students. While most of the courses on this list price their classes by content accessible, PrepAgent prices their course material based on time of access available. So if you only need a few weeks of cramming before your exam, this may be a good fit for your study budget.
All of PrepAgent's packages include practice exam questions, but only the Deluxe package offers video lectures and other study materials. This unfortunately leads to the middle tier of PrepAgent's course being the most accessible and worth the money. The premium package is available for those who want to spend a bit extra to receive the many, many hours of recorded video lectures on hand with this prep course.
Quality: 4 Stars
Quantity: 3 Stars
Access Period: 5 Stars
Price: 5 Stars
Final Score: 17/20
Features Included With PrepAgent
1 week, 1 month, or 1 year subscriptions
75+ video lessons and hours of audio lessons
100+ page exam prep E-Book
Hundreds of live and pre recorded webinars
Extra flashcards and review worksheets
Pros and Cons
Satisfaction Guaranteed: Anyone who enrolls in PrepAgent's online course is guaranteed a full refund within 120 if they're not satisfied for any reason. This means you can sign up for one of their packages risk-free— you can even request a refund if you don't like the color of the instructor's hat!
Affordable Price: Regardless as to whether you want a week of access or a full year to study for your real estate career, PrepAgent offers discounts and is one of the most affordable options available. For less than $100 you can access a great library of video content and a large volume of supplementary practice materials— that's tough to find anywhere else.
Disappointing Course Options: The difference in study material included for the Basic package compared to the Deluxe and Premium packages is far too great. Even if you only want to study for a week, you're better off paying a little extra for the month-long course just to get access to the prep videos and audio lessons.
Simulated Exam: Although PrepAgent includes many features, one that's suspiciously missing is a simulated version of the actual Texas real estate exam. This is one of the most effective ways for students to prepare for any exam, so the absence of a realistic practice test is concerning— although there are more than enough practice questions included for you to create a practice exam of your own.
Bottom Line

PrepAgent is ideal for students who are short on time, although it makes more sense to enroll in their Deluxe or Premium packages over the most affordable option. If you do, the high-quality video and audio study material is fantastic for helping you understand how to be a successful real estate agent.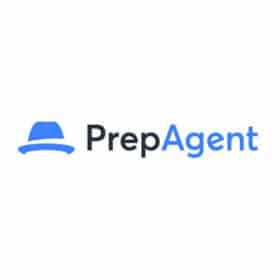 Promo – PrepAgent Real Estate Courses For Only $79
uses today
Last Used: 6 days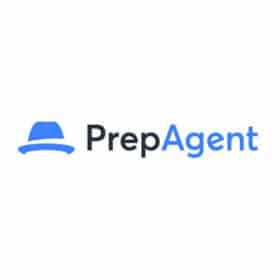 Sale – PrepAgent Real Estate Courses Now $63
uses today
Last Used: 6 days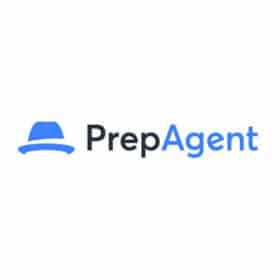 100% Money-Back Guarantee on PrepAgent Real Estate Course
uses today
Last Used: 6 days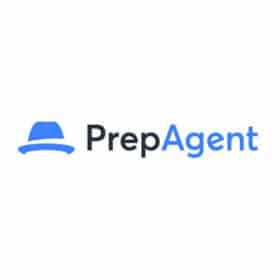 Get Free Exam on PrepAgent Real Estate Courses
uses today
Last Used: 6 days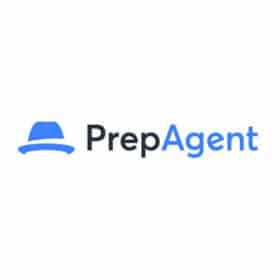 PrepAgent Real Estate Offer- Finance Crash Course For Only
uses today
Last Used: 6 days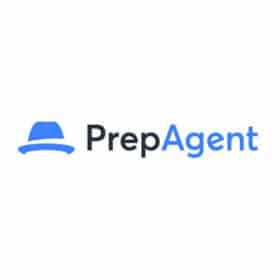 Save 20% on PrepAgent Real Estate Courses
27 uses today
Last Used: 20 hours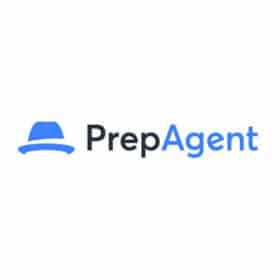 Get the PrepAgent Real Estate California Exam Crash Course
uses today
Last Used: 6 days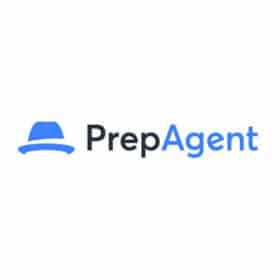 PrepAgent Real Estate Business Planning for Agents As low
uses today
Last Used: 6 days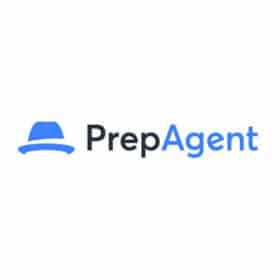 Save Up to 80% on PrepAgent Real Estate Courses
10 uses today
Last Used: 6 days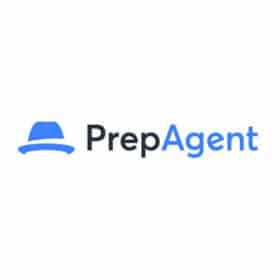 Deal – PrepAgent Real Estate Course Now $47
uses today
Last Used: 6 days
---
4. The CE Shop: Online Real Estate School Houston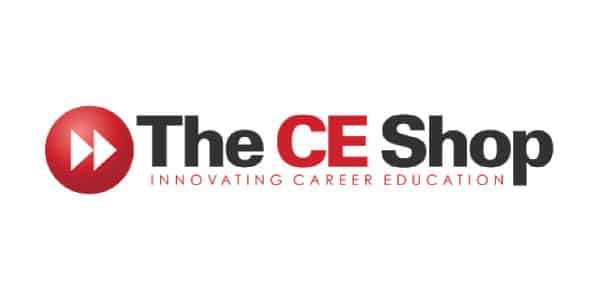 The CE Shop offers a large library of online study resources as well as a lot of follow-through with continuing education and post-licensing guidance. In order to meet the requisite 180 hours required by the Texas Real Estate Commission, you will work with E-Books, Digital Flashcards, and online webinars all offered from the comfortable access of your computer.
In addition to the standard course prep fair, The CE Shop offers an interesting curriculum focused on developing your professional career and scope. If you're forward thinking and want some help past earning your real estate license, The CE Shop can help you realize your full career potential.
Quality: 5 Stars
Quantity: 5 Stars
Access Period: 3 Stars
Price: 4 Stars
Final Score: 17/20
Some of The CE Shop's Features Include
180 Hours of Real Estate Education
6 30-Hour Online Courses
96% Student Satisfaction Rate
E-Books on Building a Texas Real Estate Business
Digital Flashcards
Online Webinars
30-Day Money Back Guarantee
Pros and Cons of The CE Shop
Accelerated Learning: If you want to earn your Texas real estate license as quickly as possible, The CE Shop offers an accelerated study package that can help you pass the exam in just five weeks. You're not going to find any other online real estate school that offers a faster schedule!
Student Satisfaction: Additionally, 96% of students who enroll in The CE Shop are satisfied with their experience— so you're highly likely to agree with their judgment of this course if you sign up! But if you're not fully satisfied, you can always take advantage of this course's 30-day refund policy.
Not Self-Paced: While a great course, The CE Shop might not be the best option if you already have a packed schedule and need to study at a different pace. If you can't set aside seven and a half weeks to fully prepare for the course, consider Aceable Agent instead.
Pass Rate: Without a pass guarantee, buyer beware! Only 69% of students enrolled in The CE Shop's Texas real estate school pass their exam and earn a real estate license. For comparison, Aceable Agent students have a 77% pass rate— so your chances may be higher if you choose them instead.
Bottom Line

Consider signing up for The CE Shop if you want to learn about the exam and beyond. Their post-licensing resources are among the best currently available from any online real estate schools serving Houston and the Texas area.
---
5. CompuCram: Houston Real Estate License Classes

Boasting an 86% first time pass rate, CompuCram offers an extensive and robust course that won't break the bank. Using practice exams and simulated exams alike, they make sure that you aren't jarred or jostled by the Real Estate Exam's environment or presentation. Utilizing a mobile-friendly learning style, CompuCram makes learning on the go a breeze and extremely accessible for everyone who might have long commutes or little time to study. Like other forms of exam preparation, this option also includes a readiness tracker, so you can be sure you're prepared to crush the exams.
Quality: 3 Stars
Quantity: 4 Stars
Access Period: 4 Stars
Price: 5 Stars
Final Score: 16/20
Here Are Some Features Included With CompuCram
Adaptive learning technology
Unlimited practice exams with large pool of practice questions
9 month access period
Money-back guarantee
Mobile-friendly dashboard
Vocabulary-based study materials
Pros and Cons for CompuCram
Adaptive Learning: By using powerful machine learning technology, CompuCram provides you with a pre-assessment that determines what you already know, and what subjects you need to study harder. This allows you to create an optimized study schedule to specifically target your knowledge gaps first.
Readiness Tracker: This tool also allows for pinpoint accuracy when gauging whether or not you're fully prepared to pass the Texas real estate exam. As you complete practice materials and learn more vocabulary, your score will improve until it indicates that you're ready to pass the exam.
Mobile App: Although CompuCram is fully compatible with mobile and tablet devices when using your browser, they don't offer a dedicated mobile app. This makes it harder for them to resolve any accessibility issues that may arise for specific devices, although this hasn't been a major concern for most students.
No Broker Training: Although CompuCram offers a great course to earn your sales license, they currently don't provide any classes to become a Texas real estate broker. If that's what you're looking for, consider enrolling in a course from The CE Shop instead.
Bottom Line

CompuCram isn't a bad fit if you want a high-tech course that provides you with detailed analytics to measure your progress. They also do a great job ensuring you understand the important terms and vocabulary you'll use in your future career as a real estate agent.
---
Houston Real Estate Schools and License FAQs
How do I get my real estate license in Houston TX?
The first step to obtaining your Real Estate License in Houston is being at least 18 years of age. At this point, you're going to want to register and complete 180 hours of education, you might want to take a look at some of our choices above! After you have completed your schooling, it's time to find a sponsor, often times these will be listed online for you to sort through. You'll want to submit your forms and fees to the TREC and get that Real Estate Exam scheduled. After this, the only thing left to do is pass the exam, good luck!
How much does a realtor make in Houston?
According to Glassdoor.com, real estate agents with ten years of experience makes over $90,000 yearly in Houston, TX.
How much does the Texas real estate exam cost?
State application fees are about $350, while the exam fee is $43.