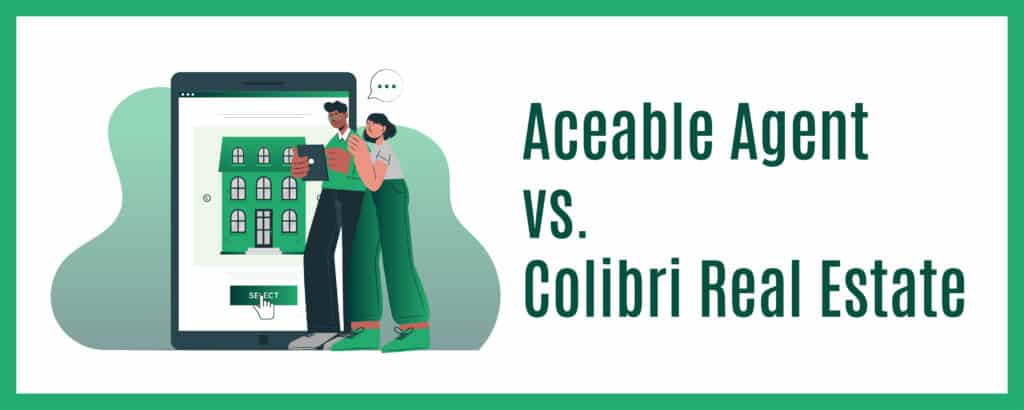 Deciding between Aceable Agent and Colibri Real Estate?
You're not alone.
With the real estate industry on a steady climb, it's crucial to choose a school that will not just meet the basics but will propel you to the top. According to the U.S. Bureau of Labor Statistics, the demand for real estate brokers and sales agents is expected to grow by 4 percent from 2020 to 2030.
Now, let's pause for a second. What does this mean for you?
It means that the school you choose now could be the launchpad for your career in this expanding field. The right education can make all the difference. That's why you're eyeing one of these top online real estate courses, right? You want a program that not only delivers the essentials but also gives you the edge in a market that's brimming with opportunity.
Did you know that, as reported by the National Association of Realtors, a staggering 86% of homeowners bought their property through an agent or broker in the last year? That's a clear signal that the role of real estate professionals is more vital than ever.
So, how do you choose? Aceable Agent and Colibri Real Estate stand out as frontrunners, but they each bring something unique to the table. It's time to dive deep, compare, and contrast.
How do they stack up in terms of course content, state approvals, user experience, and success rates? Keep reading as we break it down, feature by feature, to help you make an informed decision that will set the stage for your real estate career. Let's get started.
Aceable Agent vs Colibri Real Estate: What States Are They Available In?
Before you actually sign up, it's important to know which s is available in your state. Colibri Real Estate provides options for pre-licensing in 26 states, while Aceable Agent offers pre-licensing courses in only 14 states.
| States | Aceable Agent | Colibri Real Estate |
| --- | --- | --- |
| Alabama | | ✓ |
| Arizona | ✓ | |
| Arkansas | | ✓ |
| California | ✓ | ✓ |
| Colorado | ✓ | ✓ |
| Florida | ✓ | ✓ |
| Georgia | ✓ | ✓ |
| Illinois | | ✓ |
| Indiana | | ✓ |
| Iowa | | ✓ |
| Kansas | | ✓ |
| Kentucky | | ✓ |
| Louisiana | | ✓ |
| Michigan | ✓ | ✓ |
| Minnesota | | ✓ |
| Mississippi | | ✓ |
| Missouri | | ✓ |
| Montana | | ✓ |
| Nevada | | ✓ |
| New York | ✓ | ✓ |
| North Carolina | ✓ | |
| Oklahoma | | ✓ |
| Pennsylvania | ✓ | ✓ |
| South Carolina | ✓ | ✓ |
| Tennessee | ✓ | ✓ |
| Texas | ✓ | ✓ |
| Virginia | ✓ | ✓ |
| Washington | ✓ | ✓ |
Neither Aceable Agent nor Colibri Real Estate currently offer their services in the following states: Alaska, Connecticut, Delaware, Hawaii, Idaho, Maine, Maryland, Massachusetts, Nebraska, New Hampshire, New Jersey, North Dakota, Ohio, Oregon, Rhode Island, South Dakota, Utah, Vermont, West Virginia, Wisconsin, and Wyoming.
For both of these online real estate schools, programs are offered only in states in which those pre-licensing courses are approved. If your state is not listed under one (or both) of these schools, you will not be able to go through them to complete the requirements for a real estate license.
Now, let's compare the two.
---
An Introduction to Two Top Online Real Estate Schools: Aceable Agent vs Calibri
Making a workable comparison between Aceable Agent and Colibri Real Estate will give you an excellent starting point for becoming a successful real estate professional.
If you are looking for a real estate school online, both offer pre-license courses that will help you prepare to get your real estate license. There are pros and cons to both.
Aceable Agent
Aceable Agent is a traditional real estate licensing education option with an updated curriculum that offers a blended learning functionality. This is especially helpful for future real estate agents who want hands-on real estate education.
In addition, this program offers hands-on learning with contracts you'll need to use when you're a real estate agent making a name in the real estate industry.
Aceable Agent also was the first online real estate school to provide education through the internet and a mobile app. The school's real estate courses were created by writers, real estate professionals, engineers, teachers, and designers.
The real estate concepts they teach prepare their students to secure a broker's license later down the road. Aceable agent courses include study materials for the licensing exam, synced platforms (e.g., computer, mobile), and top-notch customer support.
Another great thing about choosing Aceable Agent for real estate education is that they have a high national exam pass rate of 92%.
Aceable Agent programs vary by course and state but most of their courses include the following features:
A dashboard that breaks each course into levels and chapters
Mobile platform so you can complete your courses from your phone
Mastery tools and quizzes that help you stay engaged
Here are some other things to keep in mind when considering these pre-licensing classes:
Pros & Cons:
Excellent 3rd party reviews

Videos created by industry experts
Reasonably priced options
Phone, email, and live chat customer support
Continuing education classes only offered in a few states
No real estate broker license courses
Reviews of Aceble Agent online course packages are excellent, with a 4.8 out of 5-star rating average from all review sources.
A selling point is that the study materials offered through Aceable Agent are interactive and fun.
In the words of one reviewer, "I had tried another online program but hated it. It was so dry, one-dimensional, and VERY dense. Aceable was far more interactive, did mini quizzes to keep your knowledge up, and had several ways to study."
Cost varies by state, with options ranging from $155 to $525. One of the greatest perks is that they offer a full refund on courses not completed and a money-back guarantee for those who don't pass.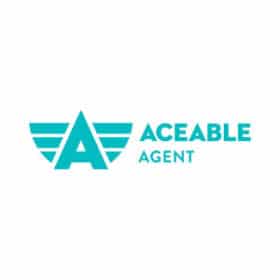 Up to 20% Savings on Aceable Agent Exam Packages
uses today
Last Used: 2 days
---
Colibri Real Estate
Colibri Real Estate is an online real estate school that offers exam prep options in all 50 states.
This popular option for real estate course prep was founded in 1996 and has helped more than half a million real estate agents train for licensure.
What sets them apart?
Colibri Real Estate is well-known for its super-responsive staff and for giving its student real estate agents access to its partners.
Those partners include the Institute for Luxury Home Marketing, Colibri Real Estate, and McKissock Learning. Colibri Real Estate has earned a reputation as a top online real estate school with more than 50,000 professionals who have earned licensure after going through this program.
Because they have several levels of exam prep, there are lots of different features.
| | | | | |
| --- | --- | --- | --- | --- |
| | The Basics | Exam Preparations | Exam Preparation Plus | Ultimate Learning |
| Features | 135 Hour Pre-license Course | 135 Hour Pre-license Course | 135 Hour Pre-license Course | 135 Hour Pre-license Course |
| | State-Approved Instructor Support | State-Approved Instructor Support | State-Approved Instructor Support | State-Approved Instructor Support |
| | 3 Real Estate Books | 3 Real Estate Books | 3 Real Estate Books | 3 Real Estate Books |
| | | Exam Prep Master | Exam Prep Master | Exam Prep Master |
| | | Pass or Don't Pay Guarantee | Pass or Don't Pay Guarantee | Pass or Don't Pay Guarantee |
| | | | Exam Cram Video | Exam Cram Video |
| | | | Real Estate Dictionary | Real Estate Dictionary |
| | | | Question Q&A | Question Q&A |
| | | | | Printed Course Textbook |
| | | | | 1 Year Professional Development Membership |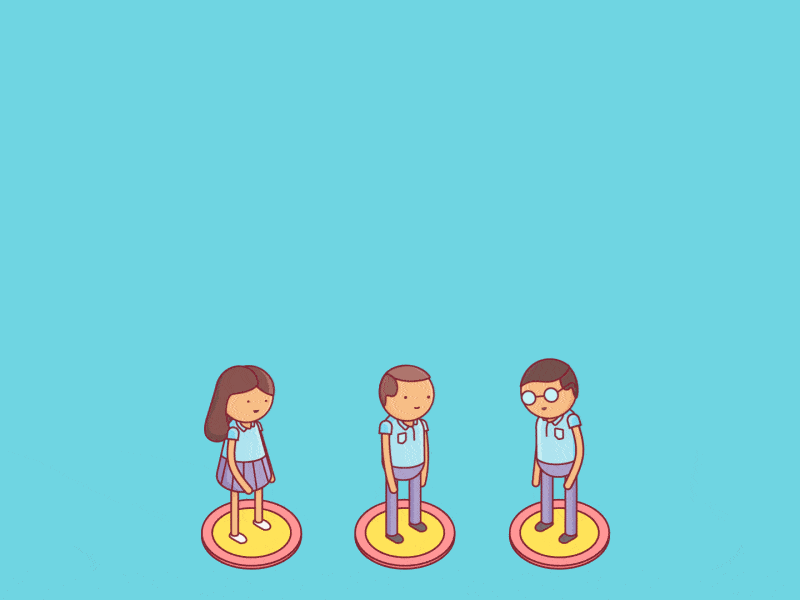 Other reasons students choose Colibri Real Estate over other real estate exam prep options:
Pros & Cons:
Available in more states
Live access to instructors
Detailed test prep information
Pass or don't pay guarantee for some courses
Not very interactive/lots of reading
Access to exam prep only lasts six months
Broker training is only available in certain states
Colibri Real Estate is super transparent about its pricing and even offers coupon codes for deeper discounts. Pricing ranges from $65 to $1,000, depending on course selection, with the average cost being $350.
Working professionals recommend Colibri Real Estate, with one client saying, "Working a full-time job and being able to do the online program was the best. If you have a job, this is the route to go."
Other third-party reviews highlight the fact that test prep material is just like the actual exam questions.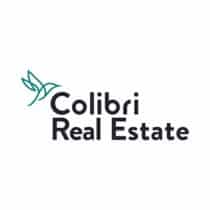 Colibri Real Estate: $205 Off Ultimate Learning Course
84 uses today
Last Used: 1 days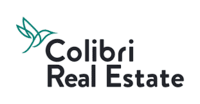 Colibri Real Estate: $182 Off Ultimate Learning Course
21 uses today
Last Used: 5 days
---
Comparing Similarities and Differences Between Colibri and Aceable Agent
When it comes to online real estate courses, both Aceable Agent and Colibri Real Estate offer state-approved real estate courses designed to prepare aspiring agents for their licensing exams.
However, the curriculum differences between the two schools are worth noting. Aceable Agent prides itself on a modern, user-friendly approach, integrating the latest technology into its course delivery. Colibri Real Estate offers a more traditional online learning experience with a focus on comprehensive material and a variety of course options.
Real Estate Exam Preparation: Strategies for Success
Aceable Agent's Approach to Exam Prep
Aceable Agent's real estate exam prep is built around interactive learning, ensuring that students are not just passively consuming information but actively engaging with the content. This approach is designed to improve retention rates and help students better understand and recall the information during their real estate exams.
Colibri Real Estate's Exam Preparation Resources
Colibri Real Estate provides a wealth of exam preparation resources, including practice tests and study guides. Their resources are tailored to mimic the format of the actual real estate exam, providing a realistic practice environment that can help increase exam pass rates for their students.
Interactive Learning: Engaging with Online Real Estate Courses
How Aceable Agent Makes Learning Interactive
Aceable Agent has revolutionized interactive real estate courses by incorporating gamification, interactive scenarios, and real-world examples into their curriculum. This not only makes learning more enjoyable but also more effective.
Colibri Real Estate's Interactive Course Features
Colibri Real Estate also offers interactive course features, including live webinars and a student forum. These features provide an interactive platform for students to engage with instructors and peers, enhancing the learning experience.
Student Support and Resources: Beyond the Classroom
Aceable Agent's Support Network for Aspiring Agents
Aceable Agent extends its student support beyond the classroom by offering one-on-one mentorship opportunities, a dedicated support team, and a community of fellow learners, all designed to help students navigate their real estate education and career advancement.
Colibri Real Estate's Additional Resources for Students
Colibri Real Estate provides additional resources for students, including career hubs and professional development tools. These resources are invaluable for students looking to advance their careers in real estate after completing their courses.
Exam Pass Rates: A Measure of Success
How Aceable Agent Supports High Exam Pass Rates
Aceable Agent boasts impressive exam pass rates, with some states like Texas reporting rates as high as 78% for first-time test-takers, according to their website. This success is attributed to their interactive teaching methods and comprehensive exam prep, which includes practice tests that mimic the state exams.
Colibri Real Estate's Track Record for Exam Success
Colibri Real Estate also has a strong track record, with their website claiming that their students have an average pass rate of 91% on their licensing exams. This is due in part to their extensive practice exams and materials that cover a wide range of topics students will encounter on the actual test.
Both schools offer a variety of resources aimed at ensuring their students' success on the real estate licensing exam. The statistics provided are a testament to the effectiveness of their teaching methods and materials. When choosing between the two, consider how each school's approach to exam preparation aligns with your learning style and which resources you believe will best help you succeed.
For detailed insights, explore our Colibri Real Estate review and Aceable Agent review to inform your decision on the best fit for your real estate education.
---
User Reviews and Testimonials for Colibri Real Estate
You can find more reviews from individuals who used Colibri to pass their real estate exam here.
User Reviews and Testimonials for Aceable Agent
Find more reviews from personal experiences with Aceable Agent here.
---
Conclusion
The real estate landscape is brimming with potential. With a staggering 1.53 million real estate agents carving out careers across the United States as of early 2023, the market is both bustling and competitive. This figure from Zippia not only highlights the industry's scale but also emphasizes the importance of exceptional training and education for those looking to make their mark.
So, how do you navigate this crowded space and emerge as a top contender? The key lies in choosing an educational partner that aligns with your unique needs and learning style. If you prefer a modern, mobile-friendly platform that offers a fresh approach to learning, Aceable Agent could be your match. On the other hand, if you value a more traditional structure with a wide range of course options and resources, Colibri Real Estate might be the one for you.
Ultimately, the choice between Aceable Agent and Colibri Real Estate comes down to personal preference. Consider the pros of each: Aceable Agent's engaging content and user-friendly interface versus Colibri Real Estate's comprehensive material and extensive state approvals. Weigh these against what matters most to you—be it interactive learning, accessibility, course variety, or exam preparation support. Your decision will pave the way for your future in this thriving industry, so choose wisely and take the first step towards a successful real estate career.
---
Aceable Agent FAQs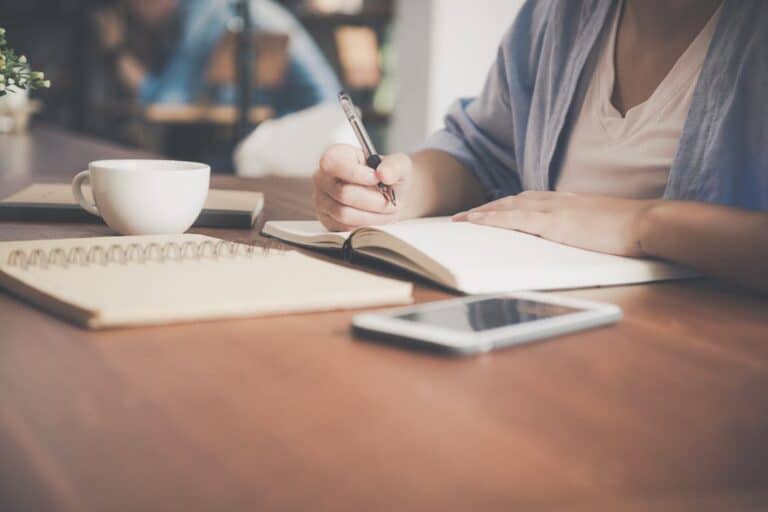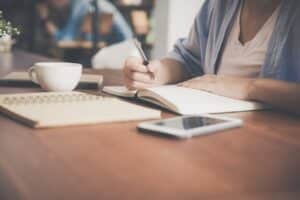 With Aceable Agent, you'll be able to prepare for your real estate license exam at your own pace. You'll enjoy access to an intuitive app and website with tools like contract workshops and practice exams.
How Long Does Aceable Agent Take?
You can take as long as you need to complete the course. Once you do, it's valid for 36 months. Your licensing application is valid for one year from when you take and pass the real estate exam.
How Many Questions Are on the Aceable Agent Final Exam?
The Unit I real estate exam has 60 questions, and the Unit II exam has 100 questions. You must score at least 70% to pass, and you have unlimited attempts available.
How Does Aceable Agent Work?
You will need to meet the basic qualification requirements in your state and sign up for the Aceable pre-licensing course. Once finished, you will fill out a real estate license application and take the final exams. After you've passed, your application will be complete, and your real estate license will be issued.
Which Aceable Package Is Best?
The Essentials package includes everything to complete the course and a Lite Exam prep option. The Ace the Exam package includes the Essentials and 75 video lessons, 70 audio lessons, deluxe exam prep, and digital flashcards.
The Ultimate Interactive package includes the previous packages and one hour of live tutoring, webinars, and live Q&A sessions.
How Much Does Aceable Agent Cost?
The cost of becoming a real estate agent depends on your state. The cost to become an Aceable agent also depends on the package you choose. The Essentials package is $100. The Ace the Exam package is $196, and the Ultimate Interactive package is $342.
What Kind Of Hands-On Learning Opportunities Does Aceable Agent Offer?
Aceable Agent provides interactive learning experiences, including real-world contract simulations, to equip students with practical skills.
Can I Access Aceable Agent Courses On Multiple Devices?
Yes, Aceable Agent's courses are designed for seamless use across various devices, enabling students to study on-the-go.
What Is The Duration Of Access To The Course Materials With Aceable Agent?
Students who enroll in Aceable Agent courses enjoy access to their course materials for up to 36 months from the date of purchase.
Does Aceable Agent Offer Any Live Support Or Tutoring Options?
Aceable Agent offers extensive customer support options, including phone, email, and live chat, as well as live tutoring for students enrolled in the Ultimate Interactive package.
What Additional Resources Does Aceable Agent Provide To Ensure I Pass The Exam?
Aceable Agent supports students with a variety of study aids, including practice exams, instructional videos, audio lessons, and digital flashcards.
---
Colibri Real Estate FAQs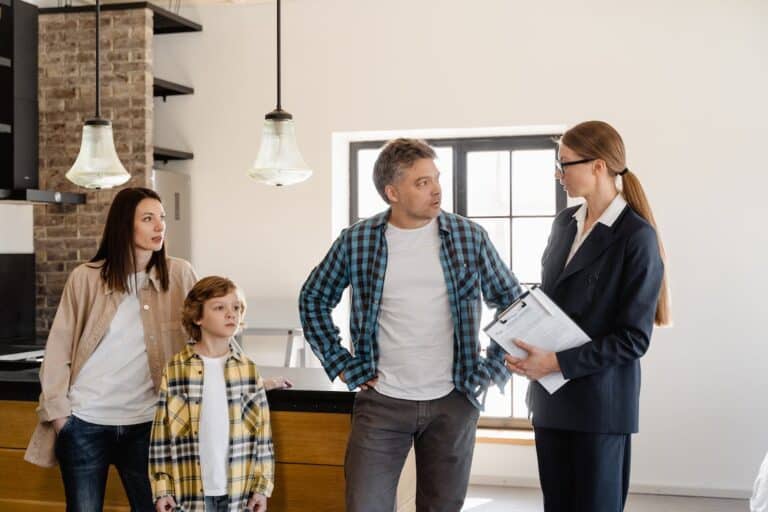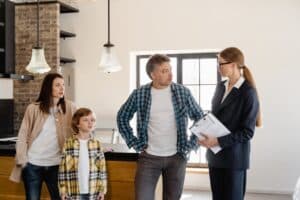 Colibri Real Estate offers comprehensive learning strategies, flexible options, and four different packages.
How Long Does Colibri Real Estate Take?
Colibri Real Estate gives you six months from the date that you register to complete your real estate pre-licensure course. Some states require multiple pre-licensing courses, so for each new real estate course, the "timer" starts over with six new months. For Colorado, however, all six courses must be completed within 12 months of enrolling in real estate classes.
How Many Questions Are on the Colibri Real Estate Final Exam?
There are two parts: the national and state-specific exam units. The number of total questions depends on your state, but real estate laws require final exams to include a minimum of 100 questions.
How Does Colibri Real Estate Work?
When you meet your state's basic qualification requirements, you can sign up for the Colibri Real Estate pre-licensing course. After you complete the course, you will fill out an application for a real estate license and then take the final exams. Once you pass the exams, your application will be complete, and your license will be issued.
Which Colibri Real Estate Package is Best?
The Basics include all required hours, three eBooks, and support from instructors. Exam Preparation includes that plus an exam-cram video, a workbook, and practice exams.
The Exam Preparation Plus includes all that plus 45 hours of post-licensing courses, Q&A sessions, live exam cramming sessions, and a real estate dictionary. The Ultimate Learning package offers all that, plus a printed course textbook and a 90-day Boot Camp.
How Much Does Colibri Real Estate Cost?
The cost will depend on the state you live in and the package you choose. The Basics is usually priced around $132, and the Exam Preparation package is $205. You'll get the Exam Preparation Plus package for $319 and the Ultimate Learning package for $439.
How Does Colibri Real Estate Support Students Who Are Also Working Full-Time?
Colibri Real Estate's flexible online course structure is ideal for full-time workers, allowing them to study at their convenience.
What Kind Of Partnerships Does Colibri Real Estate Have That Benefit Students?
Colibri Real Estate has formed strategic partnerships with educational institutions to offer students additional resources and learning opportunities.
Are There Any Guarantees Offered By Colibri Real Estate For Their Courses?
Some Colibri Real Estate courses come with a 'Pass or Don't Pay' guarantee, underscoring their commitment to student success on licensing exams.
What Post-Licensing Educational Resources Does Colibri Real Estate Offer?
Colibri Real Estate provides comprehensive post-licensing courses as part of their Exam Preparation Plus package to support ongoing real estate education.
Does Colibri Real Estate Offer Any Live Exam Preparation Sessions?
The Ultimate Learning package from Colibri Real Estate includes live sessions aimed at helping students prepare thoroughly for their real estate licensing exams.