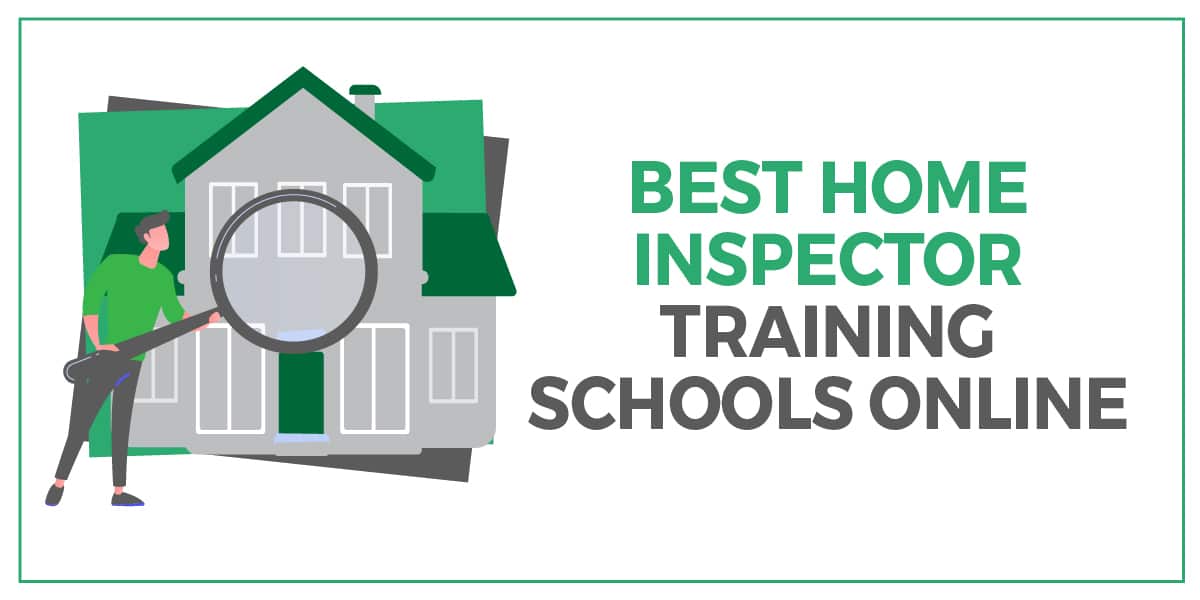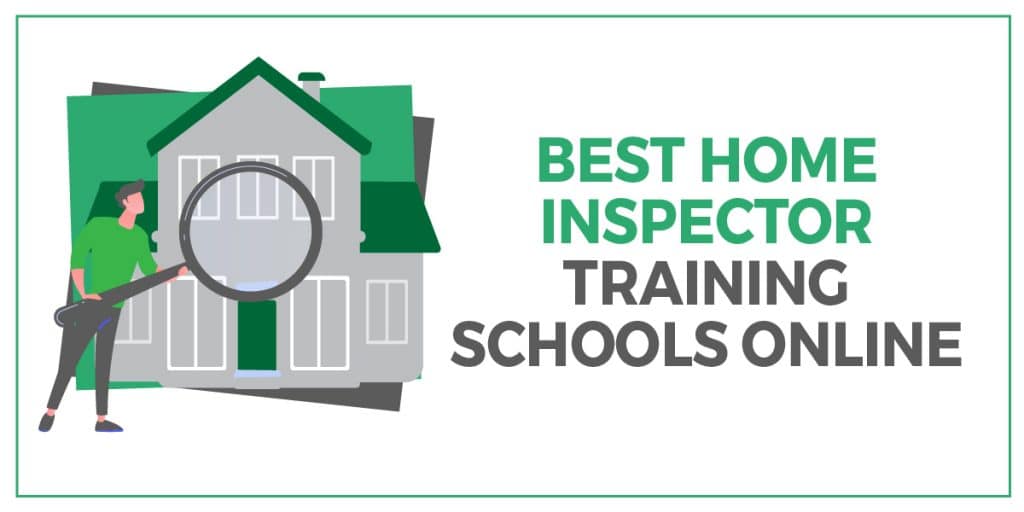 Everybody needs a place to call home, and they need that place to be one of safety and respite that they can rely on. That's where a Home Inspector comes in— taking the necessary precautions to make sure this transition goes off without a hitch.
In order to meet the CE requirements for your new career, you'll want to take the best course possible that can adapt to your style of learning while also elevating you to learn about new topics on the way. After all, Continuing Education isn't just a set of online courses you need to complete, but an opportunity to grow in your real estate career.

That's where we come in:
We've done the research and found the best home inspector training online that is currently available. Read on to find out what's included with our top picks as well as some key points to look out for as you move forward with your home inspection training.
We're eager to share our findings — and we're sure you're eager to get started — so let's begin!
---
1. Inspection Certification Associates: Best Online Home Inspector Course


The best place to find online classes for home inspection is ICA, short for Inspection Certification Associates. They offer a diverse catalog of resources that can provide invaluable professional knowledge to students of all kinds.
Some of the courses in their catalog include:
State-specific online courses
Live online lectures
In-person classes (limited availability)
Downloadable eBooks
Bonus courses for post-certification training
Home inspection software
ICA's online courses are excellent for studying on your home computer, tablet, or smartphone. These are primarily made up of video lectures, but you'll also receive a copy of Report Form Pro Nitro to generate home inspection reports for your clients.
The video content is visually distinct with well-designed graphics to illustrate specific techniques that are required for successfully inspecting a home for real estate clients. There are over 20 modules with specific lessons, as well as a few covering how to market yourself to potential clients.
If you're close to one of the cities where ICA offers live classes, I recommend signing up for one. These offer a unique learning experience and potential networking opportunities, although the live webinars offer similar content if you still prefer to study at home. Additionally, the bonus courses that cover mold detection and other specific topics can help set you apart from the competition once you start your career.
Bottom Line
ICA is a hassle-free resource that provides everything you need to start a home inspection career. You won't have to read through dense textbooks or answer hundreds of practice questions; just watch the informative video content and follow along with the included software!
---
2. CompuCram Home Inspector School Online

CompuCram is a newer name with some serious pedigree backing it up. Part of the Hondros Education Group, CompuCram has all of the shine of a newcomer with the wisdom and forethought that only comes from experience.
Thanks to their implementation of specific tracking and guidance, CompuCram offers real estate agents an enticing training course:
Your course enrollment includes helpful study tools like digital flashcards and practice exams. But CompuCram also ensures that you keep on track by breaking up their home inspector course and materials into sections specifically built around these topics.
Another way that CompuCram keeps you motivated is through the use of a performance tracking meter. A dial is built into your course dashboard that updates as you complete home inspection business materials. You can see your progress by individual section or for the entire exam.
The overall clarity and simplicity of CompuCram dashboard makes it easy to use, and it comes at a great price too. The big issue holding this course back from the top spot is complaints from students about its somewhat limited pool of practice questions. If they make an effort to incorporate fresh practice problems, this could be a much stronger recommendation.
Bottom Line
While we may not have ranked CompuCram as highly as McKissock, we still feel that their site is worth a look before making your final decision on who to go with for your home inspection course. It's clear from the overall presentation that CompuCram has struck an ideal balance between new schools of thought and technology, making them a terrific resource in your journey to become a certified home inspector.
---
3. Kaplan Home Inspection Course Training

Kaplan is one of our go-to providers for all types of education. They excel in making their home inspector certification program adjustable enough to work for everyone— whether that means selecting specific course items and materials for your subject of choice, or allowing you to choose from pre-curated package options.
Their site makes enrollment simple by breaking your options into three different paths. You'll select your state of choice first and then have the option to either take a course to obtain your Home Inspection License or to pursue courses in Continuing Education. From there you can select an online or textbook option.

The online home inspector training course from Kaplan packs quite a punch, all for under $800. The course includes over 11 hours of up to date instructional videos as well as technical illustrations of key concepts for visual inspections. In addition to the instructional videos, there are also nearly 100 video segments comprising seminars, software instructions, and onsite inspections.
Kaplan has always been great about keeping their course content relevant with the latest information. Their online Home Inspection course is no different, as it includes 29 brand-new activities to help guide your studying along and make sure that the information you're gleaning from all of this is timely and directly applies to the profession today.
Unfortunately, Kaplan charges quite a bit more than the other courses on this list for their field training materials. If you're interested but want to save some money, there are benefits to their lower-priced options. For example: while not having any of the digital bells and whistles, their textbook does include tons of useful information.
Bottom Line
There's a bit of digging involved with Kaplan to determine your best option— both through their website and through your wallet. But if you can settle on either the digital or print options, then you're in for a great experience that will absolutely help you get prepared for your exam day.
---
4. Mbition AHIT Home Inspection Training


Coming in a close second is Mbition, a company that's a little more goal-oriented than the rest. For example, they're one of the few sites to inform you of what kind of skills you'll be acquiring along the way as opposed to just listing off study tools and course features.
With Mbition's American Home Inspectors Training (AHIT) you'll learn crucial skills in the field of home inspection. By the end of the course, you'll know:

How to acutely assess a home's condition based on the status of numerous components

How to explain to your clientele and agents when work is needed on a home

How to suggest options that will remedy these issues and satisfy all parties moving forward
The courses are taught by a team of professors with more than 100 years of cumulative experience. Mbition provides its students with real-time, round the clock support through a home inspection curriculum that is designed to make sure you're ready for anything that the exam can throw at you.

This course is available as an interactive online live classroom setting or as a self-study online program you can complete from the comfort of your own home. Additionally, they can provide several additional features and products helpful for professional inspectors— such as brochures, business cards, carbon monoxide detectors, and electrical tools.
Bottom Line
For a company called Mbition, it's a little funny that the courses should make you feel so grounded. We like Mbition for their clear-cut and easy to understand approach. We recommend checking out their website if you are a goal-oriented person.
---
5. Champion Home Inspection School


The last entry on the list is Champions Home Inspection School. While we enjoyed our time with Champions, we have placed them as the last entry on this list as they are more specifically geared toward people who live in Florida, Oklahoma, and Texas. In fact, most of their subject matter is based specifically around Texas Home Inspection and Licensing as well as Continued Education.
They offer an in-person classroom option if you're in the area, but their main draw is the online timed mock exams which help you gear up for the real deal. One helpful aspect of this course is their ability to serve as a resource aside from their educational content. There is a Student Resources section on their website with tons of great free content and information that is highly useful; we recommend checking this out when you have a chance.
Bottom Line
Champions Home Inspection School has quality course content and does a great job of guiding you through the different steps along the way to taking your exams. However, this really only extends to certification in three states— for that limitation, it's on the bottom of our list. Were they to expand to other areas and become more widely available, this course would definitely earn a top spot.
---
Best Home Inspector Continuing Education – McKissock Home Inspection Course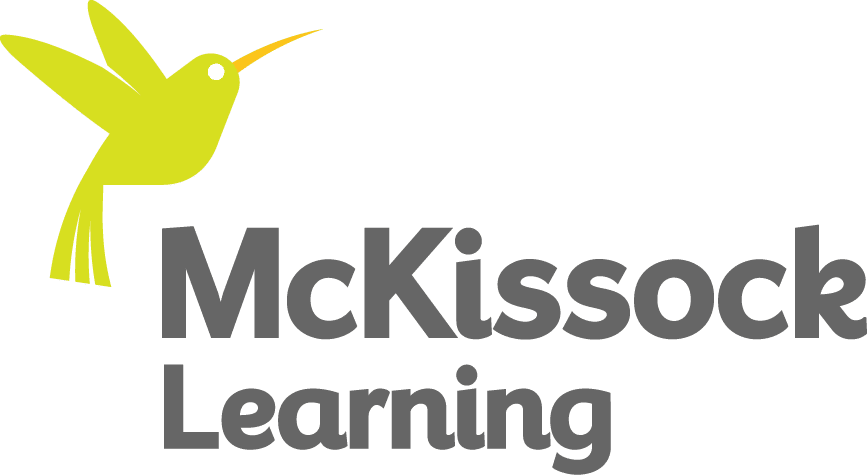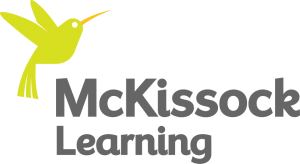 Starting back in 1990 and continuing to build upon already solid foundations is McKissock. In the last 30 years they've served more than 2 million professionals and received over 150,000 user reviews with an overall review score of 4.5 out of 5 stars. Their home inspection courses include perks like 24/7 online access and are led by instructors who are trained annually all across the country.
The courses at McKissock are particularly notable in that they are constantly kept up to date with new and relevant home inspection information. The instructors that are assigned to lead these courses are either notable as authors or industry professionals, having practiced or taught the subject before. This is lucky for their students as McKissock allows you to receive help directly from your instructors via email.
With this online training course, you never have to worry about carving out huge chunks of time in your schedule to hit the books. Many of their home inspector courses will only take around 10 to 30 hours to complete— you could feasibly get all your classroom training taken care of over a long weekend!
On the subject of legitimacy, these courses are approved by several home inspection associations: ASHI, NAHI, InterNACHI, and CREIA. If you look on their site, you'll see testimonials from home inspectors that give their wholehearted recommendation to the platform for CE and license renewal.
The only major downside to this professional home inspector training program is the fact that it offers limited availability in parts of the country— no courses for licensed home inspectors in California, Massachusetts, New York, and many other states. Additionally, the cost of your course can increase depending on your region, so this can be detrimental to your budget.
Bottom Line
When a CE course provider flaunts their user reviews and testimonials in the way that McKissock does — and when they back these reviews with solid study materials — you begin to see the confidence that comes with proven success. We absolutely recommend McKissock as our top choice for home inspector training.
---
Home Inspection Training Frequently Asked Questions
Do these home inspection courses support mobile devices?
Yes! all of the courses listed in this article either have mobile and tablet support built in or a digital element to their review that is accessible via your phone. See each course's website for more details and device compatibility.
How long should I study for the home inspection exam?
Study at your own pace for as long as you need to feel fully prepared. Several home inspector training schools like CompuCram include an actual meter with a dial that indicates how ready you are as you progress through their review materials.