Lovely summer weather, a great view of the coast, Disney World— Florida is a prime spot for real estate. As many people move to the Sunshine State for retirement, this is an active market that's great for real estate professionals (especially if you can be a self starter!).
If you want to take advantage of this fantastic career opportunity, you can get your license quickly with the aid of an online Florida real estate school!
I've researched the best options for Florida real estate courses available online. Using one of these review programs means that your education within the sphere of real estate will be specific to Florida's laws and regulations.
So if you want to get started helping people find homes of their own, here are our top selections you can use to get started today:
The 6 Best Online Real Estate Schools in Florida
---
1. Colibri Real Estate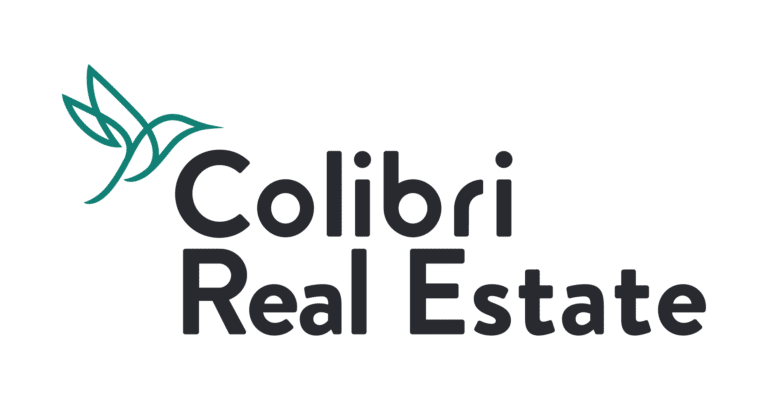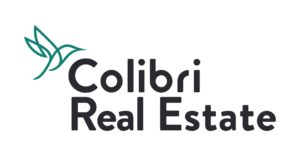 Looking for a fully featured real estate licensing course that is designed to prepare you for Florida-specific questions as well as national know-how? Look no further than Colibri Real Estate. Their course packages include fully accredited courses which have helped hundreds of thousands of professionals pursue their license.
Course Details
The majority of online real estate schools nowadays lean heavily on technology like mobile apps or dashboards to keep their students on track. Colibri Real Estate is not one of these courses. Their approach is a bit more traditional in its execution, with 3 E-books and a printed textbook option.
You'll have access to instructor Q&As as well as the ability to connect with actual Florida instructors. There's even a post-license class to take with an additional 45 hours of learning to add under your belt. Throw a satisfaction guarantee into the mix and you're sure to walk away from the course better qualified and happier for it.
Colibri Real Estate features:
63 Hours of Required Learning
Exam Cram Video + Workbook
3 E-Books
Real Estate Dictionary
45 Hour Post-License Course
Satisfaction Guarantee
Pros and Cons
Pricing – This real estate exam prep course strikes the perfect balance between affordability and quality. You'll find the right package for you at the optimal price point.
Excellent Reviews – Don't just take our word for it— those who've enrolled with Colibri Real Estate have averaged reviews of 4.3 stars out of 5.
Lack of Modern Tech – While many real estate schools have a more tech-forward approach along the lines of a progress-tracking dashboard, This one is slightly more traditional. This may be off-putting for some who like a tech-proficient guiding hand in their coursework.
Bottom Line:
If you want to make sure that you're covered in every way possible for what you'll need to know to get your real estate license in Florida, Colibri Real Estate is the course for you. Their course content, instructor support, and satisfaction guarantee are all available at an absurdly fair price point.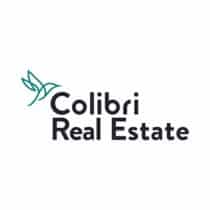 Colibri Real Estate: $205 Off Ultimate Learning Course
83 uses today
Last Used: 1 days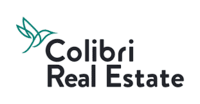 Colibri Real Estate: $182 Off Ultimate Learning Course
21 uses today
Last Used: 18 hours
---
2. Aceable Agent

Aceable Agent is not quite as fleshed out as Mbition— it's closer to CompuCram in structure. However, they do allow students to build their own schedule and are endorsed by Chris Heller, one of the leading real estate agents in the nation. Their course can also be accessed by any device, making them a uniquely convenient option on this list.
With Aceable Agent, you get a strong mixture of online learning with instructor support from veteran real estate agents. They provide you with videos, glossaries, study guides, practice tests, mathematical formulas, as well as summaries of key topics. They also have assessments to better tell how ready you are for the exam.
Unfortunately, there's just not much that makes this Florida real estate exam prep course stand out from our top picks. It's perfectly average, but lacks anything to distinguish itself from the pack.
Bottom Line:
Aceable Agent is not quite up to par with our top options. However, if you are a person with a crammed schedule that needs something that will adapt to you, then Aceable Agent is a perfectly fine choice for helping you obtain your real estate license in Florida.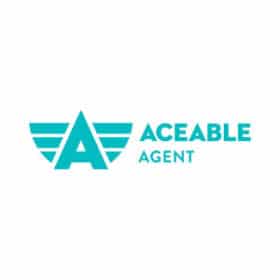 Holiday Sale – $160 Off on Aceable Agent Premium
uses today
Last Used: 1 days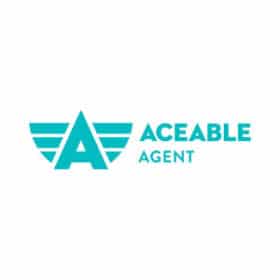 Up to 20% Savings on Aceable Agent Exam Packages
uses today
Last Used: 1 days
---
3. PrepAgent

PrepAgent is the definition of simplicity. They have everything you need for obtaining your real estate license in Florida while trimming the fat of other real estate schools. With one of the most affordable price points we've ever seen and a no-risk money back guarantee, they are also a sound investment in your future.
PrepAgent sells subcscriptions to their real estate courses that vary in length from 1 week to a full year. They have a slew of review videos and hours of audio lessons for you to listen to on the go, and you'll have plenty of time to work through it.
Their E-Book for exam prep is a great way to learn the information you need both at the state and national level. Additionally, for those who like a more hands-on approach to learning they offer both live and recorded webinars. Still, it's not up to par with Mbition's instructor-led resources or CompuCram's progress tracking features.
Bottom Line:
PrepAgent is for the person that may not need a lot of time to prepare for their exam and just wants to get their requirements taken care of. If you are someone that wants something self-paced but also has the options for more guided learning all at a steal of a price point, then PrepAgent might be for you.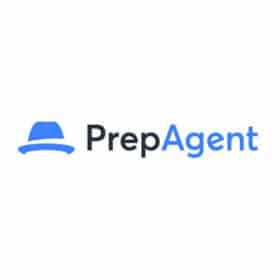 Promo – PrepAgent Real Estate Courses For Only $79
uses today
Last Used: 1 days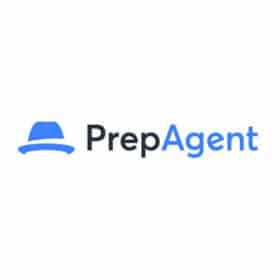 Sale – PrepAgent Real Estate Courses Now $63
uses today
Last Used: 1 days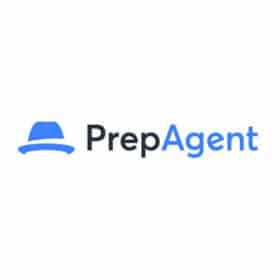 100% Money-Back Guarantee on PrepAgent Real Estate Course
uses today
Last Used: 1 days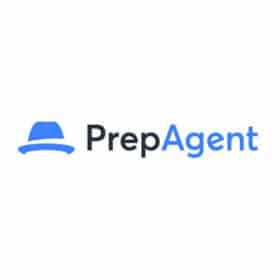 Get Free Exam on PrepAgent Real Estate Courses
uses today
Last Used: 1 days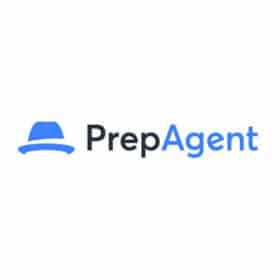 PrepAgent Real Estate Offer- Finance Crash Course For Only
uses today
Last Used: 1 days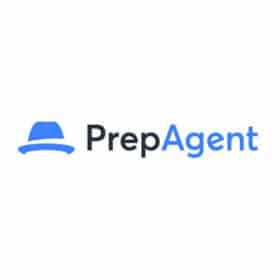 Save 20% on PrepAgent Real Estate Courses
27 uses today
Last Used: 8 hours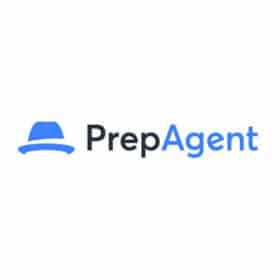 Get the PrepAgent Real Estate California Exam Crash Course
uses today
Last Used: 1 days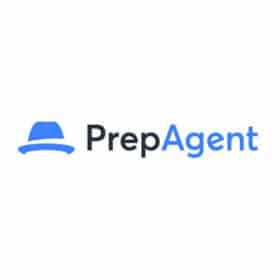 PrepAgent Real Estate Business Planning for Agents As low
uses today
Last Used: 1 days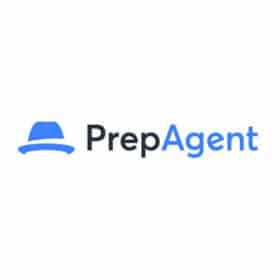 Save Up to 80% on PrepAgent Real Estate Courses
10 uses today
Last Used: 1 days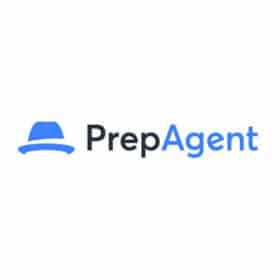 Deal – PrepAgent Real Estate Course Now $47
uses today
Last Used: 1 days
---
4. The CE Shop Real Estate License Course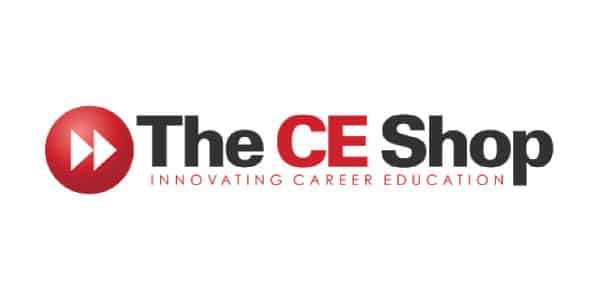 The CE Shop might as well be called "The One Stop Shop." Their course meets your educational needs for obtaining your real estate license in Florida, but it also helps you think ahead with career resources and post-licensing content.
Aside from providing the necessary real estate experience to sit for your state licensing exam, The CE Shop includes an additional 45 hours of post-licensing content and a dedicated real estate career resources section. Otherwise, they have the same amount and kind of content commonly available to help you prepare for your exam, like e-books, digital flashcards, a study schedule to help keep you on track, and more.
The best use of this real estate education site is for continuing education courses and career resources. If you're only interested in preparing for your Florida real estate license, CompuCram can do it faster and Colibri Real Estate can do it better.
Bottom Line:
The CE Shop is not our top choice, but those looking beyond just passing their test and getting their real estate license may find it to be a highly desirable option.
---
5. CompuCram Online Florida Real Estate Course

Do you just want a basic set of tools for studying without the guidance of an instructor?
If so, you should check out the real estate courses offered by Compucram. They have an online course with a collection of tools to help you master your exam; they have minimal fluff and all come at an attractive price point.
With CompuCram, you'll have access to flash cards, practice tests, and simulated exams— all of which are accessible from your laptop, phone, or tablet. You'll also take a re-assessment to identify professional knowledge gaps. Compucram is then able to track your progress as you go with a Readiness Indicator.
Bottom Line:
CompuCram doesn't include any support from a dedicated instructor. However, if you simply want to meet your Florida real estate pre licensing course requirements — while also having access to stellar review tools — then this may be a good fit for you.
---
6. Mbition Florida Real Estate Exam Prep


If you like our first pick but wish they had more technologically advanced study tools, then Mbition may be the best choice for you.
Mbition Course Details
While Mbition is already available at a more than fair price point, you'll want to keep the code "Discount15" handy to save a bit more money. In addition to their Florida-specific content, you'll also be sufficiently prepared for the national content of your exam as well.
This Florida real estate license course really stands out for their MathMaster program. While more than an occasional online school of real estate will include mathematical practice problems, Mbition designed an entire program around helping professionals learn real estate math efficiently.
They're confident in their approach too— so much so that they have a Pass The First Time Guarantee included in most of their packages.
Mbition features:
Florida-specific pre-license course
MathMaster
Exam Prep Toolkit
Textbook Options
Instructor and Technical Support
Pass the First Time Guarantee
Mbition Pros and Cons
Pricing – With three packages all coming in at less than $200, Mbition is an incredible value. The amount and variety of content contained for this price, in addition to frequent discounts, results in a hard to beat cost.
MathMaster – Learning real estate mathematics is a lot easier with Mbition's MathMaster program. If you've always had a tough time passing classroom courses on mathematics, this alone is worth the price of enrollment.
Lack of Unifying Dashboard – Mbition has an impressive selection of special tools to help you study and learn. It would be nice if there was a more central hub to help you keep track of these separate pieces. Unfortunately, it can be confusing and occasionally distracting to navigate the different features you can access.
Bottom Line:
While Colibri Real Estate is our top pick for good reason, they don't have a ton of options for those that want a more tech-proficient approach. We recommend Mbition for those that want additional digital options with their real estate license courses, and for people who need a little extra help on the math questions.
---
Florida Real Estate Exam FAQs
What are the requirements to get your Florida real estate license?
You must be at least 18 years of age with a high school diploma or equivalency. You'll also want to follow the steps below:
Take and complete 63 hours of FREC required courses as well as pass your final exam with a score of at least 70%.
You must have fingerprints taken and a background check completed through an FREC-approved partner (must be completed 5 days prior to applying for your license).
Apply for your Sales Associate License (DBPR RE 1)
Receive a grade of 70% or higher on your Florida Licensing Exam.
What is the FREC?
The Florida Real Estate Commission is an organization that was made in order to regulate real estate licenses within Florida. They set the educational requirements needed to sit for the Florida real estate licensing exam and continuing education requirements to continue working as a real estate agent.
What do I do after I've obtained my Florida real estate license?
You can start working! However, if you're looking for additional learning after obtaining your license, a few of our recommended options above include post-licensing educational materials. Be sure to give them a look to see if you want to further your education.