Given Wiley CPA's recent transition into the hands of UWorld, a powerhouse in the medical test prep realm, there's an air of uncertainty clouding Wiley's future support and direction. As a result, we can't fully endorse them moving forward and strongly advise potential users to keep an ear to the ground for any updates or announcements from Wiley CPA while moving forward with a different test prep option.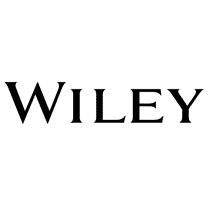 Wiley CPA Review is one of the most popular CPA prep courses on the market. They prepare you for the exam through a mix of live classes, practice tests, and adaptive learning. But how effective is this course? Read on to see what works and what doesn't.
Overview of Wiley
Wiley is an award-winning company focused on making learning efficient and engaging. They do so primarily by mixing traditional study methods with live classes and adaptive learning. That way, they can appeal to students of all learning styles and prevent burnout from overusing a single type of study material. Plus, it also gives you an opportunity to reinforce what you've learned by applying it to different mediums.
Wiley CPA Review Course Features:
FocusMe Adaptive Learning Technology
12,000+ Practice Questions
8 Full-Length Practice Exams
1-on-1 Mentoring and Support
Live Virtual Classroom
Mobile Study App
Unlimited Course Access
Wiley CPA Course Updates

It's important to note that since Wiley CPA's acquisition by UWorld, there remains a cloud of uncertainty regarding the continuity and frequency of course updates. Historically, staying updated with the latest content and exam changes has been a cornerstone of Wiley's reputation. But with the transition in ownership, there's a genuine concern about whether they will maintain the same rigor and commitment to timely updates. Given the fluid nature of the CPA exam, consistent updates are crucial, and any lapse could compromise the course's efficacy.
---
What's Included With Wiley CPA Review?
FocusMe Technology
Wiley's biggest claim to fame is its adaptive learning technology. FocusMe automatically adjusts your course schedule to reflect your aptitude for CPA concepts. That way, you're always increasing your knowledge instead of endlessly reviewing what you already know. Plus, it adds a personal touch by serving as a tool that adjusts the course to fit your individual needs.
Another important aspect of this technology is the focus on reinforcing weak areas of your knowledge. Wiley uses the practice exams you take to see where you need extra help. They can then use that knowledge to give you more focused lessons. Plus, your mentors will be able to see what areas to focus on during any live sessions.
Mobile App
These days, lots of students prefer to study on their tablet or smartphone. If you're one of these individuals, Wiley has an excellent iOS and Android mobile app that offers a nearly identical experience to the PC version of their online course.
Their interface is designed specifically for mobile users, making it easy to switch quickly between all the available study materials in your course package. Better yet, you can download videos, flashcards, and test bank questions to your device for offline access— which is an extremely rare and helpful feature to have.
Live Online Classes
Each Wiley CPA course uses live online classes as a major component of teaching. Classes like these allow teachers to adjust their lectures on the fly based on how their audience is responding. Plus, it provides you with a chance to ask questions and receive clarification on troublesome concepts.
Every class instructor is a highly qualified professional. Wiley only wants you to learn from the best of the best. That's why every instructor is a licensed CPA with teaching experience. Each class gives them a chance to share some of their professional experiences with you. That way, you can avoid making some of the mistakes they might have made when starting out.
Wiley CPA Pricing
Wiley has 2 different course options for CPA prep. The first is the Pro CPA Review course, which costs $2,199 and provides access to video lectures, practice problems, professor mentoring, and other self-study materials. 
Next is the Platinum course. It costs $2,499 and adds virtual classrooms and additional test questions. Currently, it's on sale for even less than the Pro program! However, this is only for 2023, as no course will be offered by Wiley in 2024.
---
Related blog posts and resources
---
Wiley CPA Pros & Cons
If you're still on the fence about paying for this course, consider the following pros and cons before making a decision.
Pass Rates: Wiley has a proven track record when it comes to CPA courses. According to their website, 9 out of 10 people who take their course pass all four sections of the CPA exam!
Price: This course isn't a cheap one. Wiley knows their materials are of high quality and prices them accordingly. Despite that, it's possible to bring the price down by hundreds of dollars by catching this course on sale.
User Interface Challenges: A robust course platform should provide seamless transitions, easy-to-find resources, and straightforward study scheduling. However, some Wiley CPA users have expressed frustrations with its interface, stating that they occasionally spend unnecessary time figuring out the system rather than focusing on the content.
Uncertain Future: With Wiley CPA now under UWorld's umbrella, the future of consistent course updates hangs in the balance. For an exam as dynamic as the CPA, students rely heavily on up-to-date materials, making this an essential factor to consider before committing to the course.
---
Frequently Asked Questions About Wiley CPA
Here are some of the most commonly asked questions about this course. Read on to see what else there is to know about Wiley.
Q: Does Wiley have any free course content?
A: Anyone can sign up for Wiley CPA Review's 14-day free trial. Doing so will give you a good look at the course before buying it.
Q: Is Wiley CPA mobile friendly?
A: Wiley's courses come with a mobile app containing all self-study course content. That way, you can still learn on the go.
Q: Does this course come with any physical materials?
A: Anyone who pays for the Platinum course receives 4 physical study guides, 1,000 printed flashcards, and a set of focus notes.
---
Ideal Customer
If you still aren't sure about Wiley's CPA prep course, try taking a look at the type of student that it appeals to the most:
If you prefer learning in a live classroom, this is the course for you.
If you like to set your own pace when studying, this is the course for you.
If you want to work with a course with a proven track record, this is the course for you.
If you're not interested in video content, this isn't the course for you.
---
Bottom Line Recommendation
While we've always held Wiley CPA in high regard for its extensive content and effective teaching methods, the recent acquisition has cast a shadow of uncertainty over its future. The transition in ownership brings with it concerns about course updates, continued support, and overall dedication to the CPA community.
As much as we'd like to champion Wiley CPA as we have in the past, the current landscape compels us to advise prospective users to approach with caution. Until there's more clarity on how UWorld plans to handle the CPA courses, we find it challenging to give it our wholehearted endorsement.
How do you rate Wiley CPA Review?
Wiley CPA Frequently Asked Questions
📅 Does Wiley CPA expire?
All Wiley CPA prep courses come with their Partner Until You Pass Guarantee. This means that students will have access to their materials for as long as it takes them to pass their exams.
💵 Does Wiley CPA offer financing?
At this time, Wiley CPA offers financing for their prep course packages. When you select a course, choose the PayPal Credit option to set up a payment plan.
💲How much does Wiley CPA Review Cost?
Wiley CPA has three different tiers for their CPA review course. Their course run between $1,799 and $2,499.
🤔 Is Becker CPA better than Wiley?
Ultimately, this decision will depend on each student's individual needs. But in our opinion, Becker offers a better package of study materials. Their video content, mobile functionality, and additional tutoring make for a much better educational experience.