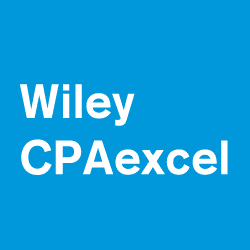 Wiley CPAexcel is a popular CPA review courses on the market. That's because it's designed to break down long, complicated areas of study into smaller, more manageable topics that can be easily digested in a short period. This efficient learning method is called the bite-sized learning approach– but how effective is it?
According to Wiley, candidates are able to cover more topics and retain more information in a shorter period of time using this prep course. Their reasoning is that it scrapes away all of the excess information and focuses on what you actually need to know, understand, and memorize. This information is then split into sections that can be completed in a 10-20 minute time frame, allowing candidates with busy schedules and people with lives to study a few topics when they have a chance without devoting all night every night to studying a single topic.
Let's take a closer look and see if this is truly the case:
Wiley CPA Excel Course Format
Each topic has a dashboard with several different lessons modules. These help you understand and practice the information in a different way.
Here's a brief summary of each model:
Video Lectures
Every lesson has a video lecture presented by a highly respected educator. These lectures are short and to the point. Ultimately, this means that they don't really explain topics in great detail. Instead, they give you an overview of what you need to know and what you should focus on that topic.
Study Text Book
The CPAexcel curriculum has much more information than the lectures and will answer most of your detailed questions about the topics. Each lesson is covered in about 2 to 6 pages of the book, so you'll be tempted to rely on this more than the lecture content.
Wiley Test Bank
The Wiley CPAexcel course testbank is one of the largest multiple choice question banks in the test prep industry. It offers more than 12,000 past exam and practice questions for candidates to practice with. Also, each lesson contains numerous questions on that topic from the test bank. This is the most impressive aspect of Wiley's course, and you're generally encouraged to use it separately from the rest of it.
In addition to being able to practice answering the question in a real test-like environment, this online course gives you detailed explanations of each answer in the test bank. Reading the explanations of the correct and incorrect answers is one of the most powerful study tools because it allows you to understand your thought process and why your answer was right or wrong. When compared to Wiley's other features, it's definitely the most appealing thing they have to offer.
---
Related blog posts and resources
---
Flash Cards
The Wiley digital flashcards included in each lesson contain key terms and definitions for many of the topics in the lesson. You can use these on your home computer or mobile device to practice topics anywhere you go. You can also order printed flashcards that you can carry with you as well, although it's going to cost you extra.
Here's some important info about these flashcards that every prospective student needs to know:
If you're going to sign up for Wiley, use the print flash cards. This is especially true if you like to study on your phone or tablet. The reason why this is so important has to do with the unreliability of Wiley's mobile app. You'll see what I mean later.
Task-Based Simulations
No review course would be complete without a set of task-based simulations. CPAexcel offers many different types of simulations, so you can get comfortable with the way these are presented on the actual exam. They cover various topics and have different layouts: multiple choice, matching, fill in the blank, and research. Since they are modeled after the actual exam, they do a decent job preparing you for the real thing.
Exam Simulator
The Wiley CPA Excel exam simulator is designed to look exactly like the real CPA exam environment. Consequently, if you use this to practice taking the exam, you won't have any surprises when you actually take the real thing.
There is also an option to take an entire CPA exam simulation. This consists of three sets of 30 multiple-choice testlets and multiple task based simulations. Taking a few of these before your exam date will help you improve your time management skills and ability to finish the exam on time.
With that out of the way, let's review the specific benefits and drawbacks to Wiley CPAexcel.
---
Benefits
Free Trial
Wiley CPAexcel offers a free 14-day trial for any CPA candidate who is still on the fence about purchasing it. This is a great opportunity to see what the software looks like, get a feel for the lectures, practice the questions, and see if it's right for you without paying a dime.
Bite-sized Learning Approach
The bite-sized learning approach works for a certain kind of student. It can hold your attention and allow you to focus on one thing at a time without boring you to sleep. It also allows busy candidates the ability to study in shorter time intervals without having to cut individual lessons in sections.
Wiley CPAexcel Test Bank
The Wiley Testbank is one of the most used and popular testbanks in the industry for a reason. It's huge (more than 12,000 questions) and it has comprehensive explanations for each answer. This is particularly important because it helps candidates understand the topics better by reading why certain answers and thought processes are wrong. It's also important because it's really the only substantial feature this course has going for it.
Unlimited Access
Wiley lets you use this course without an expiration date. Feel free to use their complete set of online test banks and focus notes until you pass the entire exam without paying any extra fees!
CPA Coupon Codes & Discounts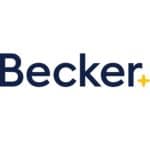 Save $1,150 Off Becker CPA Pro Course
CPA, Deep Discount, Becker CPA Review
Expires in 9 days
38 uses today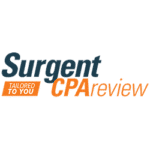 Save $1,150 off Surgent CPA Ultimate Pass
CPA, Exclusive Discount, Surgent CPA
Expires in 4 days
34 uses today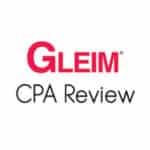 Gleim CPA Premium Review Discount – Save $700
CPA, Exclusive Discount, Gleim CPA
Expires in 5 days
37 uses today
---
Drawbacks
Short Lectures
Candidates who want more in-depth lectures won't be happy. The Wiley lectures are short and don't cover topics in great detail. They are more bulleted presentations than actual lectures. Thus, if a University style accounting lecture is important to you, this course might not be right for you.
No Audio Content
The modern world demands multitasking, which is why so many students like to review educational content over audio. If you're interested in brushing up on important accounting topics while running on the treadmill or doing the dishes, you'll have to look elsewhere. Wiley offers no audio lectures at this time.
Mobile App
Another common practice for modern students is to study for their exams on a tablet or smartphone. Wiley's companion app for Android and iOS is intended to provide this experience for their students. However, the actual experience is far from pleasant, with many students leaving negative reviews about frequent errors and the inability to access all their materials.
---
Recommendation
Wiley CPAexcel seems impressive at first, with 12,000 practice questions and tons of additional features. But when you look closer at what they have to offer, you're going to be disappointed.
If you've got a busy life and can't devote 4-hour blocks of time to studying every night, you might like Wiley's short lectures and large question bank. But if you want to study on the go, either through audio content or mobile functionality, this isn't the right choice for you.
How do you rate Wiley CPAexcel CPA Review?
Wiley CPAexcel Frequently Asked Questions
📅 Does Wiley CPA expire?
All Wiley CPAexcel prep courses come with their Partner Until You Pass Guarantee. This means that students will have access to their materials for as long as it takes them to pass their exams.
💵 Does Wiley CPA offer financing?
At this time, Wiley CPAexcel offers financing for their prep course packages. When you select a course, choose the PayPal Credit option to set up a payment plan.
💲How much does Wiley CPA Review Cost?
Wiley CPAexcel has three different tiers for their CPA review course. Their most expensive is Platinum, which costs $2,999. The next most expensive course is Gold at $2,275. Finally, Silver is their most affordable option and costs $2,100.
🤔 Is Becker better than Wiley?
Ultimately, this decision will depend on each student's individual needs. But in our opinion, Becker offers a much better package with far superior study materials. Their video content, mobile functionality, and additional tutoring make for a much better educational experience.