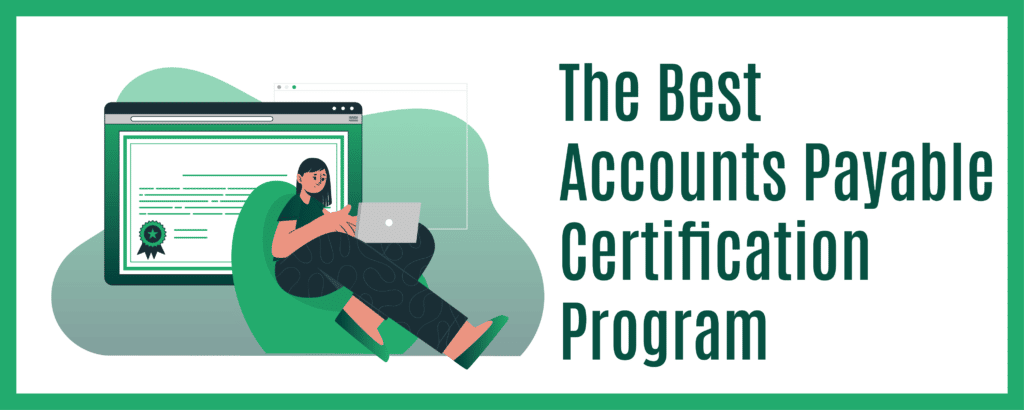 According to the U.S. Bureau of Labor Statistics, the job outlook for accountants, auditors, and accounts payable specialists is good. In fact, it's better than good. The demand for financial professionals is expected to climb 6% between 2021 and 2031 and bring solid careers to those who are willing to invest in themselves.¹
If you're already a financial professional and are looking for a way to up your game, enrolling in an accounts payable certification program is a great way to increase not only your skills but also your take-home pay.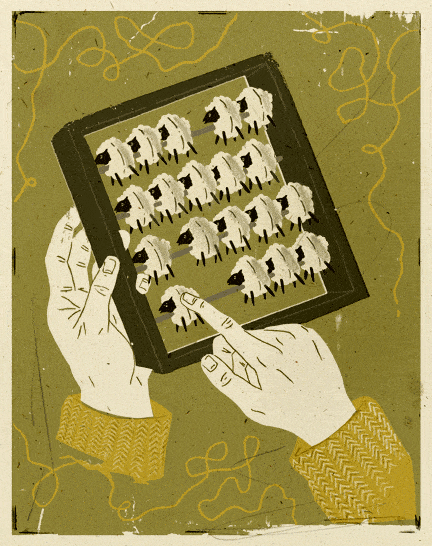 Research shows that almost 65% of those who earned such certifications made more money and 60% of those seeking a job secured one.
Comprehensive accounts payable certification courses (like Illumeo) can prepare you to join these numbers, but knowing which ones are the best for your needs and goals is important.
If you want to focus on getting your accounts payable certification, you'll want to choose the best accounts payable program out there.
Let's look at your options.
Programs for Accounts Payable Certification Online
There are several different agencies through which you can earn certification as an accounts payable specialist. Each agency has its own programs, expectations, and requirements, regardless of whether the course is taught online or in person.
Some of these agencies require that you take a series of courses before you become eligible to apply for your certification, and some are more straightforward.
Let's explore a few.
Best Accounts Payable Certification Programs
Illumeo offers certified accounts payable specialist certifications (APS) for future accounts payable managers.
The Institute of Finance and Management (IOFM) offers accounts payable specialist (APS) certifications and accounts payable manager certifications.
You can earn your certified accounts payable associate certification (CAPA) or a certified accounts payable professional certification (CAPP) through the Institute of Financial Operations (IFO).
Which of these will be the best certification program for you will depend on your interests, education, experience, and career goals.
Let's review each one.
---
1. Illumeo: Accounts Payable Certification Review

The certified accounts payable specialist (CAPS) certification program through Illumeo is unique from the certifications offered through IFO and IOFM.
Founded in 2009, Illumeo prides itself on helping corporate professionals and organizations build the skills to help everyone be an expert at their job. They host over 600 online courses and 4,000+ online videos.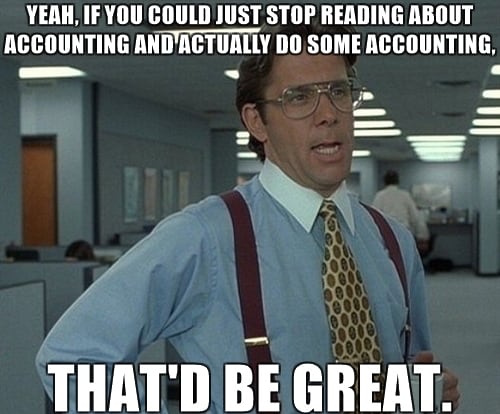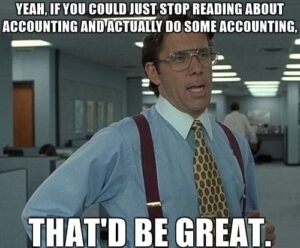 With Illumeo, those pursuing a certified accounts payable specialist certification must complete 13 video courses, all of which must be passed before being awarded certification. Each one takes approximately one hour to complete and covers topics like terminology, purchase invoice transactions, payment processes, vendor relationships, 1099s, and more.
Illumeo's AP certification course counts as 12 continuing education credits for CPAs. The cost is $499 for those enrolled in an Illumeo subscription plan.
Illumeo also offers CPEs for different career paths. These are highly rated by users like Reddit responder apeaceofmind who said:
"I really like Illumeo. It was referred by a couple of friends that work at Intuit and Cisco. Good quality and most courses seem to have legitimate ratings. All checks out with NASBA. Even have some free CPE. If you are considering some site, then just verify their NASBA and any state numbers they reference."
Pros & Cons
There is an instructor available to help guide you and answer your questions
Live webinars and Q&As are a part of the course plan
Unlimited attempts to pass the test are available
Courses through Illumeo can count as continuing education credits for other relevant certifications you hold
You must be an Illumeo subscription member to receive discounted pricing
Case Study: Transforming Careers with Illumeo's Accounts Payable Certification
Background: Aisha, a mid-level accounts payable specialist at a growing tech firm, had reached a point in her career where she felt stagnant. While she had a good grasp of her daily tasks, she realized that the industry was evolving, and she needed to upgrade her skills to stay relevant. After researching various certification programs, Aisha decided to enroll in Illumeo's Accounts Payable certification program.
Challenges:
Aisha felt that her current skill set was becoming outdated, especially with the rapid technological advancements in the accounts payable domain.
She was looking for a program that offered flexibility, as she had to juggle her full-time job and personal commitments.
Aisha wanted a certification that was recognized in the industry and would provide her with practical knowledge.
Why Illumeo?:
Flexibility: Illumeo's online platform allowed Aisha to learn at her own pace, fitting her studies around her busy schedule.
Comprehensive Curriculum: The program covered everything from the basics to advanced accounts payable strategies, ensuring a holistic learning experience.
Expert Instructors: Illumeo's team of seasoned professionals provided real-world insights, making the learning process more practical and relevant.
Outcome:
After completing the certification, Aisha reported a significant boost in her confidence. She was able to implement new strategies at her workplace, leading to a 20% increase in process efficiency.
Aisha's employer recognized her efforts and newly acquired skills, resulting in a promotion and a salary hike.
With her updated skill set, Aisha took the lead in training new team members, positioning herself as a valuable asset to her company.
Feedback: "I can't emphasize enough the value I got from Illumeo's Accounts Payable certification program. Not only did it provide me with the latest industry knowledge, but it also gave me practical insights that I could immediately apply to my job. The flexibility of the program was a lifesaver, and the quality of instruction was top-notch. This certification was a game-changer for my career." – Aisha
Bottom Line: Illumeo offers a solid certification program for accounts payable specialists wanting to improve their skills. Their expert instructors and on-demand course library make them a top choice for anyone serious about becoming a certified accounts payable professional.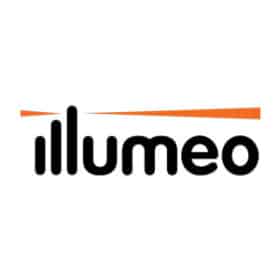 Take $25 Off Illumeo CPE Premium Subscription
9 uses today
Last Used: 1 days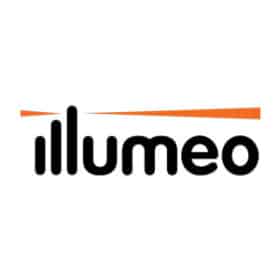 Take Up to 20% Off Illumeo CPE Premium Subscription
1 uses today
Last Used: 1 days
---
2. Institute of Financial Operations (IFO): Accounts Payable Manager Certification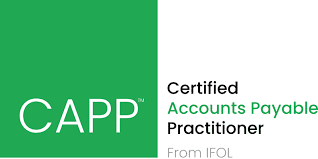 If Illumeo's program doesn't seem like a good fit, two certification options are available through the IFO. They are the CAPP and the CAPA.
The Institute of Financial Operations is a non-profit, membership-based professional association focused on the accounts payable industry.
CAPP is very similar to an accounts payable manager (APM) certification because it's primarily for those who are or will be in supervisory roles. It requires more experience and education.
Here is one graduate's experience with CAPP certification.
CAPA certification is better suited for those wanting certification but with fewer years under their belt. Let's compare the prereqs for each in more detail.
Certified Accounts Payable Professional (CAPP) Certification
This certification requires two years of experience as a manager in addition to a bachelor's degree. If you don't have a four-year degree but have three years of management experience and an associate's degree, that works too.
No college degree? You can still get CAPP certification. However, you'll need at least five years of experience before starting the program.
Once you are certified as an accounts payable professional, you are required to renew your certification every two years. Forty hours of continuing professional education are required in order to do so.
As this snippet from CAPA-certified specialist explains, the certification course can really help you up your management game.
"Having a new team to manage can be difficult, but with the knowledge that I am gaining, I will be the best manager for my team. I will also share this knowledge with my team so that we can grow together. The SWOT analysis is also very interesting – it is a good way of celebrating strengths and highlighting weaknesses to motivate and strive for success!'
Certified Accounts Payable Associate (CAPA) Certification
The CAPA certification through the Institute of Financial Operations has fewer prerequisites than the CAPP.
If you have an associate's degree or higher, you'll need just one year of experience to enroll. No degree? Three years of accounts payable industry experience are needed.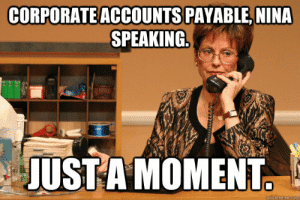 Once you have your certified accounts payable associate certification, you'll need to renew your certification every two years by completing 25 hours of professional continuing education.
The CAPP and CAPA program fees include costs associated with the exam application and registration process, as well as certification and recertification fees. These range between $375 for members and $500 for non-members.
This brings us to an important question.
Why go with the CAPP or CAPA program?
Pros & Cons
The courses are self-paced and don't require you to pass an exam for each module
There are many services available to help navigate through AP certification career options
Self-study and sample testing are available for both programs
Certification is generally affordable (especially for members)
Basic knowledge of accounting beforehand is required
Depending on your specific certifications and chosen options, the CAPP and CAPA can be more expensive than other programs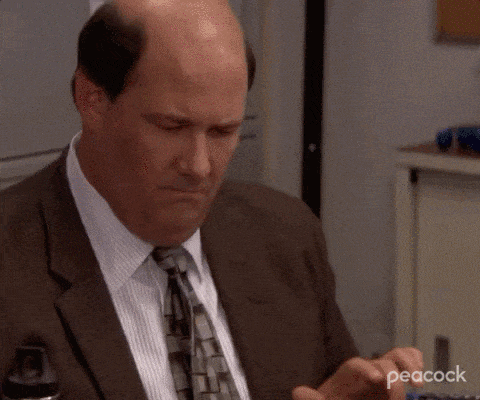 It's important to note that exam manuals are available for both of these certifications, and the IFO certification exam reviews are thorough and self-guided. There are also free exam prep packets available through IFO.
Bottom Line: The IFO is a nationally recognized pioneer that helps accounts payable managers sharpen their skills and obtain certification. CAPP and CAPA are great options for those who prefer self-guided learning over traditional, teacher-led course models.
---
3. Institute of Finance and Management (IOFM): AP Certification Program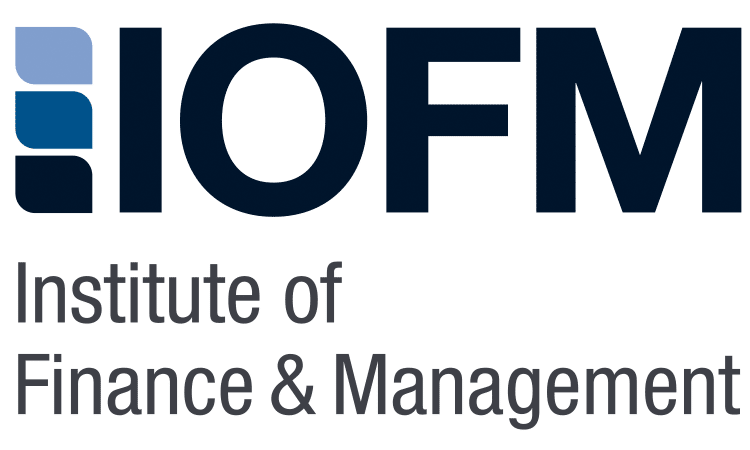 Two other options for certification are offered through the Institute of Finance and Management (IOFM): The Accounts Payable Manager (APM) Certification and the Accounts Payable Specialist (APS) Certification.
Launched in 1987, the IOFM has committed itself to helping financial operations professionals advance their careers.
The main difference between the APM and the APS certifications is that the APM is designed to boost management ability, while the APS is for those with a professional background wanting a firm grasp of the fundamentals.
Programs for both focus on accounts payable best practices and include study guides, practice exams, training videos, and final exams. Once enrolled, you are allowed three tries over the course of a year to pass the certification exam, which has 100 questions.
Here's a rundown of the differences between the APM and the APS.
Accounts Payable Manager (APM) Certification
For this certification, certain prereqs are in place. If you have a master's degree, you only need one year's experience. Bachelor's degree holders need two years of accounts payable-related work history. This number rises to four years if you have an associate's degree. Those with no degree can still enroll but must have at least five years of relative experience.
Accounts Payable Specialist (APS) Certification
Requirements for the APS are a little laxer. This certification from IOFM requires just one year of experience if you have a bachelor's degree, two years in the industry with an associate's degree, and three years if you don't hold a degree.
The cost for both courses is the same ($795), but members can reduce this fee to $300. Certification is maintained by earning 15 Continuing Education Units (CEUs) annually.
Pros & Cons
Excellent teachers and speakers
Good mix of online/in-person learning
Helps with employer payment justification
One year access to online materials
It can be more expensive than the other certification options for non-members
Stricter education requirements can discourage some people
Once you are certified for either of the two certifications from IOFM, you must complete 15 hours of continuing education annually to keep your certification current.
---
Accounts Payable Specialist Certifications FAQs
Here are some common accounts payable specialist faqs:
How Do You Get an Accounts Payable Certification?
Once you have decided which type of accounts payable certification you want, the best course of action will be to visit the respective agency's website that offers that certification. For more information, you can visit Illumeo, the IFO, or the IOFM websites.
Is an Accounts Payable Certification Worth It?
Certification isn't required for accounts payable specialists, but upping your skills is the gold standard for increasing your career opportunities. When you become certified in accounts payable through an online course, you will be demonstrating your ability to master a wide variety of valuable accounting tasks.
---
Accounts Payable Training for You
Accounts payable certifications come after plenty of education and experience with everything from organizational skills and software proficiency to understanding double-entry bookkeeping and mathematical aptitude. Once you've decided which route you'd like to take, give it your all, and you'll reach your goals as a certified accounts payable expert.
Resources: