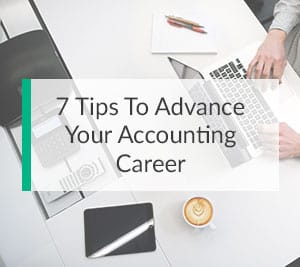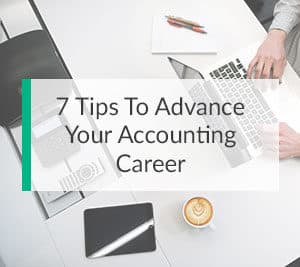 Accounting has always been a popular career option. There are many reasons for this, but the most appealing one is that you can be sure your skills will always be in demand.
After all, every organization needs an accountant!
According to the Bureau of Labor Statistics (BLS), there were a total of over 1.34 million accounting jobs in the U.S. in 2016. The good news is that this figure is expected to rise by about 10% to 1.54 million by 2026.
As an accountant, you can look forward to job security, an increasing number of employment opportunities, and an attractive salary as well. Statistics issued by the BLS point out that in May 2017, the median wage for all workers was $37,690. The comparable figure for accountants and auditors was far higher at $69,350: nearly twice the average.
Of course, there is a vast difference between the salaries of accountants at different seniority levels and job functions. Even two individuals who perform the same type of work could earn widely differing amounts.
For example, data provided in the Accounting and Finance Salary Guide 2019 by Robert Half reveals that a CFO's annual compensation could range from $121,250 to $497,250. A manager at a public accounting firm could earn anywhere between $74,500 and $142,500.
So how can accountants boost their career prospects and their salaries?
What are the steps they should take to become eligible for promotions?
How can they climb the corporate ladder?
Here are seven tips to fast-track your accounting career:
---

Become A CPA
Gaining the CPA credential can give your accounting career a head start. This qualification is widely recognized across the country. It will provide you with a clear advantage whether you decide to work in public accounting or the finance function of a large corporation.
But why are CPAs so highly regarded?
The reason is simple; gaining the credential is an arduous process. To become a CPA, you must comply with the three Es: Education, Exam, and Experience
Is getting a CPA license worth your time, effort, and money? That's ultimately up to you, but chances are high that it is!
According to the National Association of State Boards of Accountancy (NASBA), these are the benefits that you can gain by getting a CPA license: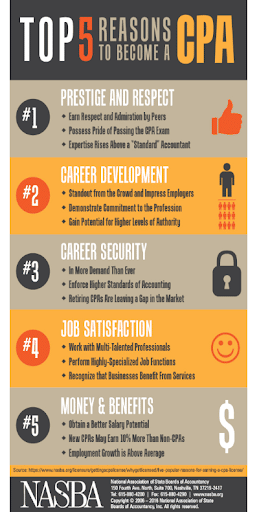 Source – NASBA
---
Find A CPA Mentor
A mentor is a person who is older than you and has many years of experience in your field of work or a related area. This individual has faced the same sort of problems and issues that you are confronting and has valuable insights to share.
Having someone who you can turn to when your job is at a critical juncture can provide tremendous benefits. The advice that you receive can help you to avoid making a mistake that could derail your career.
But what if you can't decide on a mentor?
You don't have to restrict yourself to one mentor. It is perfectly acceptable to have two or more. One mentor could help you with technical matters related to the accounting profession, and another may have inputs to offer on your career progression.
Try and remember that as a mentee, you need to do your part to nurture and grow the relationship. You may think that you don't have much to offer to an older and more experienced person who has been in the profession for many years. But it's important to apply your mind to this issue and try and repay your mentor for the advice and help that you receive, either through networking opportunities of a simple "Thank you!"
On the subject of networking…
---

Improve Your Networking Skills
An extensive network of contacts can be a great help to your career. You can turn to them for advice, ideas, or for guidance on business-related issues. Of course, strengthening your network will require you to devote some time and effort to your contacts.
Perhaps the most significant advantage of a vast network is that it puts you in a better position to find your next job. A recent survey of about 3,000 people found that networking is the primary route to finding a job.
Remember that a new job can mean a higher level of responsibility and a bigger pay package. If you have an extensive network of contacts, it is likely that you will have an advantage when you want to move to your next company. A significant percentage of new employment opportunities arise from "hidden jobs" that aren't posted online but are filled through referrals.
---

Keep Up With New Technological Developments
Your education doesn't end with passing the CPA exam. To retain your CPA license, you need to comply with the Continuing Professional Education (CPE) requirements laid down by your state board of accountancy. Completing your CPA CPE requirement allows you to stay abreast with new laws and gives you the technical competence to provide the relevant advice and inputs to your clients or your employer.
In addition to meeting your CPE commitment, you must also remain updated on new tech developments that are relevant to your area of work. The skills that fall into this category could include:
Enhancing your expertise in the use of Excel.

Gaining familiarity with accounting systems like SAP, Microsoft Dynamics, and Oracle.

Learning how to use business intelligence tools like Cognos and Crystal Reports.
Make it a point to acquire new skills and enhance your existing expertise on your own time. This will give you a significant advantage in your career.
---

Gain Expertise In Different Areas Of Work
Accountants work in a wide range of areas related to finance. You could be involved in traditional bookkeeping activities and the preparation of financial statements. If you work in a large corporation, your job may include financial reporting, internal auditing, or compliance. Accountants employed in one of the Big 4 accounting firms or a smaller public accounting firm may focus on auditing or taxation.
Regardless of the nature of your employer, there is one precaution that you must take to protect your long-term career prospects: don't get bogged down in any one type of activity! You must try and gain experience in various areas. This is especially true in the initial years of your career.
Remember that five years of experience of doing a specific job isn't worth much more than three years spent on the same activity. Ask your manager for a change in your job profile every two or three years. This will allow you to gain varied work experience and will strengthen your resume.
---

Focus On Your Soft Skills
CPAs are experts in the fields of accounting, taxation, auditing, and financial planning. They provide advice to their clients and the companies that they for on these issues.
However, technical competence is not enough to get you ahead in your career. You also need soft skills.
What exactly are soft skills? These are essentially interpersonal skills that allow you to function effectively as a team member or as the leader of a group of employees assigned to a specific task.
Soft skills include communication, empathy, decision making, time management, and conflict resolution.
An article in the Harvard Business Review titled, The Skills Leaders Need at Every Level, says that these are the soft skills that could help you to get ahead in your career: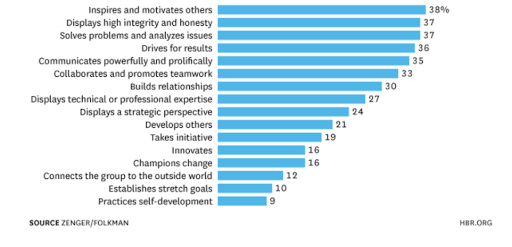 Source – Harvard Business Review
(The percentage indicates the proportion of bosses, peers, and subordinates out of a dataset of 332,860 who said that a particular skill was especially relevant for a leader's success.)
---

Ask For A Promotion
This would seem to be counter-intuitive. After all, if this is the way to get promoted, won't everybody ask for a promotion?
It's more nuanced than that. Asking for a promotion isn't the only step that you must take.
Here is how you can become eligible to get promoted:
Do you have a reputation within the organization for being dependable? If a task is assigned to you, is your manager confident that it will be completed on time? Try and build a name for yourself as a person who is reliable and trustworthy.

A positive attitude is a great asset. Organizations prefer to promote individuals who look on the bright side of things and keep their cool in stressful situations.

If you are a team player who is a role model for other employees, your chances for promotion will be higher. Focus on solving issues at work rather than complaining and thinking of reasons why a task cannot be completed.
---

The Bottom Line
Your job success is not determined by your technical knowledge alone. You have to make a conscious effort to manage your career and take the steps that are required to advance it.
The best approach is to take a long-term view. Ensure that you continue learning new skills and enhancing those that you already have. This will help you to fulfill your job requirements and boost your prospects for the growth of your career.
Did we miss any important tips? Let us know in the comments!