Every business needs a bookkeeper.
Although many businesses have turned to software, solutions, and automated financial tools, the nuanced understanding, critical thinking, and human touch that a bookkeeper provides are indispensable. In fact, recent stats show that 60% of small business owners don't feel comfortable keeping the books.
But becoming a bookkeeper can be quite difficult if you don't know what you're doing. Fortunately, many companies now offer online bookkeeping courses that can make this process much faster and easier.
Bookkeeping classes are an excellent way to prepare yourself for a career in finance. These will teach you everything you need to know about becoming a professional bookkeeper. Plus, they usually provide a certification test at the end, which can be an excellent addition to your professional resume.
Listed below are the 7 best online bookkeeping courses we could find.
And although we wholeheartedly recommend the Illumeo Online Bookeeping Certification Course over all the other options, keep reading to find out why they're worth considering.
7 Best Online Bookkeeping Classes of 2023
1. Best Overall: Illumeo Online Bookkeeping Certification Class
2. Best Online Bookkeeping Class: Penn Foster Course Review
3. Top Online Bookkeeping Course: NACPB Online Class Review
4. Best Hybrid Bookkeeping Courses: Ed2Go Course Review
5. Best Bookkeeping Class with Software: QuickBooks Bookkeeping
6. Best for Bookkeeping Career: US Career Institute Review
---
1. Illumeo Online Bookeeping Certificate Class

Every course in the Illumeo bookkeeping program has been developed by highly experienced CPAs. Each instructor has both large and small business accounting experience— so you can rest assured that everything you're learning in their bookkeeping classes can be applied to your workplace. From bookkeeping skills like dealing with financial statements and financial reports to accounting basics and business transactions, Illumeo will make sure you learn it all.
The Illumeo Professional Bookkeeping Certification Program consists of 14 different courses. Each course covers a specific aspect of bookkeeping skills with examples of how these accounting principles translate to the real world.
Their smaller, more focused classes are made up of 5 to 7 video lectures, a couple of text materials, a practice quiz, and a final exam.
Founded in 2009, the platform has grown exponentially to accommodate over 3 million site users. Over the years, it has delivered a staggering 350,000 hours of instruction. Its vast repository includes more than 1,700 On-Demand Courses and in excess of 6,500 video lessons. Furthermore, the platform prides itself on offering over two dozen varieties of Continuing Professional Education (CPE) courses to cater to diverse learning needs.
Illumeo's full bookkeeping program only costs $499. This provides you with access for a full year to complete the course and earn your certification. If you set a good schedule for yourself, then you should easily complete your course load in that time. But if you can't complete it in time, you'll have to pay $399 to take it again.
Bottom Line
Crafted by expert CPAs, Illumeo's Bookkeeping Certification Program delivers real-world accounting insights. With its rich history since 2009, over 3 million users, and 1,700+ courses, Illumeo offers comprehensive learning at just $499 for a year, ensuring a clear route to professional mastery.
---
2. Penn Foster Bookkeeping Course Review

Penn Foster's bookkeeping program is self-paced and mobile-friendly. Additionally, a significant amount of their material is text-based, so you can even print it out if you want to study offline. However, you'll still want to connect to Penn Foster's student portal from time to time in order to watch their supplementary video lectures and keep pace with your customizable schedule.
But just because this bookkeeping school is meant for self-study, it doesn't mean you'll have to learn everything by yourself. Instead, you'll have access to several different support options from your instructors and other students.
If you have a sharp eye for detail and enjoy thinking critically to solve problems, becoming a bookkeeper could be the perfect career for you. With Penn Foster's online bookkeeping classes, you can take the first steps toward a new job you enjoy while learning essential finance and accounting skills.
Prepares students for jobs in finance in roles such as bookkeeper or accounting clerk.
Curriculum covers essential knowledge from assets and liabilities to revenue and expenses, a comprehensive understanding of QuickBooks Online Plus™, and a special final project involving business ownership.
Enrolled students receive a one-year subscription to QuickBooks Online.
Our online programs are flexible enough for you to finish them at a pace that works for you, based on how much time you can dedicate to your coursework each week.
While Penn Foster is accredited, some students have found that their certification is not always recognized or valued by all regions, so make sure you check your state before you enroll with them to improve your basic bookkeeping skills.
Bottom Line
Penn Foster provides a self-paced, comprehensive online bookkeeping course, covering key finance concepts and offering a year's subscription to QuickBooks Online Plus™. Though mobile-friendly and student-supported, ensure the program's accreditation is recognized in your region before enrolling.
---
3. NACPB Online Bookkeeping Classes

NACPB, also known as the National Association of Certified Professional Bookkeepers, offers online bookkeeping classes that stand out from the crowd.
Their bookkeeping course has a unique structured design, following a weekly schedule for 13 weeks, requiring students to adapt their personal schedules to get the full experience of their virtual bookkeeping school. Unlike some free online bookkeeping courses that lack structure, NACPB ensures consistent progression.
Each session comprises engaging video lectures, quizzes, textbook passages, and essential accounting principles. This varied approach aids in understanding and recording financial transactions, ultimately helping students digest the financial accounting process better.
For those looking for flexibility, NACPB offers on-demand materials and self-paced courses. However, for a comprehensive grasp of bookkeeping basics, their full accounting course comes highly recommended. NACPB provides two pricing tiers for its online bookkeeping course. You can opt for the essentials, which comprise the online textbook and course materials.
Bottom Line
CNACPB's sessions mix video lectures, quizzes, and texts for a well-rounded understanding of financial accounting. While they offer flexible on-demand options, their full accounting course provides the most thorough understanding. However, some may find the structure too rigid for those with unpredictable schedules and prefer Illumeo instead.
---
4. Ed2Go Hybrid Bookkeeping Course Review

Ed2go bridges the gap between self-paced courses and instructor-led online classes with its hybrid bookkeeping course.
This online bookkeeping class spans 140 hours of content, accessible for half a year. It covers a broad spectrum of bookkeeping and accounting, including the double-entry accounting method, preparing financial statements, and ensuring accurate business transactions.
Additionally, it teaches students how to identify discrepancies in financial records, potential fraud cases, and ways to rectify them. An experienced instructor is always available, providing timely feedback and ensuring students remain on the right track.
At the end, you'll be fully prepared to pass one of the most challenging bookkeeping certification exams— the American Institute of Professional Bookkeepers (AIPB) exam.
It's crucial to note that this course is not designed for novices. A minimum of two years of experience in the bookkeeping business is a prerequisite. The tuition might be higher than some online bookkeeping courses. Still, the reward is a credible certification from the American Institute of Professional Bookkeepers (AIPB) – a valuable asset for a thriving bookkeeping career.
But if you can meet these small hurdles, the payoff is an unbeatable certification that can drive your accounting career to new heights!
Bottom Line
Ed2go offers a 140-hour hybrid bookkeeping course, blending self-paced and instructor-led training, preparing students for the AIPB exam. While it delivers in-depth coverage and boasts a notable AIPB certification, it requires two years of bookkeeping experience and comes at a potentially higher tuition cost.
---
5. QuickBooks Online Bookkeeping Course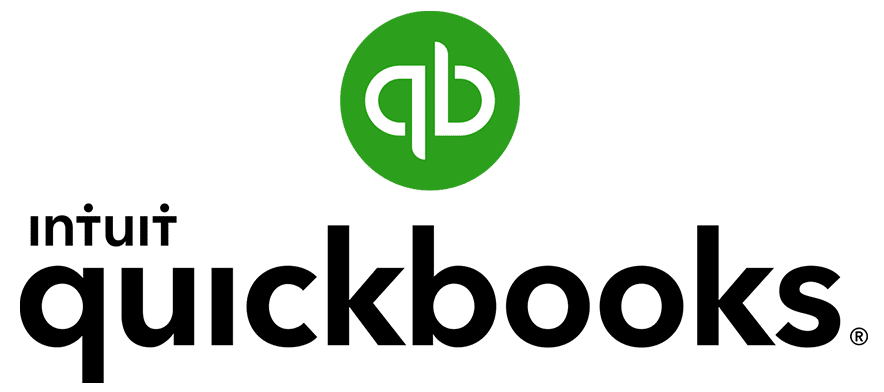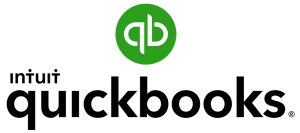 When it comes to accounting software, Quickbooks is a household name. Their online bookkeeping course is geared towards equipping students with basic bookkeeping skills using their software.
From self-study materials like textbooks to video webinars and virtual conferences, Quickbooks offers a comprehensive learning journey. The highlight is the hands-on experience with Quickbooks, one of the most popular accounting software tools.
This course is ideal for small business owners or those looking to establish their own bookkeeping business. Those confident in their skills can directly take Quickbooks' certification exam. The live webinars resemble traditional bookkeeping classes, encouraging interaction with presenters.
Bottom Line
Quickbooks' online course provides a blend of self-study materials and interactive webinars, centering on their well-known software. While ideal for aspiring bookkeepers or small business owners, and ending with an optional certification exam, some may find its software-specific approach limiting.
---
6. US Career Institute Bookkeeping Class Review

US Career Institute (USCI) is all about shaping careers. Their bookkeeping class is a robust program designed to impart bookkeeping fundamentals to students from all walks of life. The course delves deep into topics like understanding financial statements, bookkeeping concepts, and the intricacies of closing books. Upon completion, students receive a Bookkeeping Specialist certificate, validating their expertise in managing financial data.
USCI provides study texts in both digital and physical formats. Additional resources include a handy reference sheet outlining various credits and debits and spreadsheet applications. The math tutor is a standout feature, ensuring students grasp accounting equations essential for a bookkeeper role.
For video lecture enthusiasts, Illumeo might be a more fitting choice. However, USCI offers a concise, comprehensive course, perfect for adding a significant certificate to a professional portfolio.
Since this is predominately text-based, you might be disappointed if you prefer video lectures—. For video lovers, Illumeo is probably a better fit. But if you just want a no-frills crash course that can add an impressive certificate to your resume, you're in good hands with USCI.
---
Honorable Mentions of Top Online Bookkeeping Courses
These online classes and study resources aren't as good as our top picks. However, each of them bring something interesting to the table that may be worth your time. Check out these mini-reviews to learn more!
edX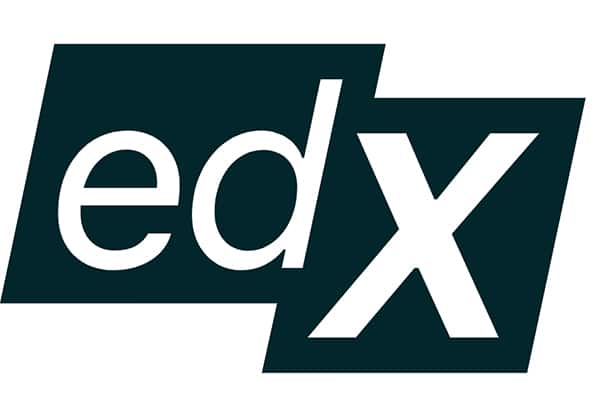 EdX is exciting because it uses the power of modern technology to provide more students access to higher education. Thanks to their platform, you can enroll in Ivy League college programs that were previously only available to a tiny selection of students. Currently, their catalog of online bookkeeping courses is pretty thin, but it's a good idea to bookmark their site and check back from time to time— they constantly add new courses from a wide range of universities.
Coursera


Much like EdX, Coursera is a platform for small classes related to several high-skill trades. Their bookkeeping-related courses don't include a certificate at the end, but they can help you overcome any troublesome knowledge gaps for complicated subjects like Excel, forensic accounting, and financial statements. Coursera does not gear all of their courses toward bookkeeping skills, but they can help you understand related fields and practices commonly encountered in a related career.
LinkedIn


Did you know you could take online classes through LinkedIn? In addition to a helpful networking resource, this social network for professionals offers a few certification programs that can boost your profile and make it more attractive to prospective employers. Taking their 15-hour bookkeeping program will earn you a shiny badge that can make your LinkedIn page stand out from other professionals applying for similar positions, giving you a slight edge. But if you're not just trying to pad out your resume, you're better off taking the official Quickbooks course instead.
---
Frequently Asked Questions
What is the difference between bookkeeping and accounting?
Bookkeeping is closely related to accounting; it's a necessary skill that all professional accountants use. Hence, accountants can find work as a bookkeeper, but not all bookkeepers are qualified to be professional accountants.
How can I learn with a bookkeeping course online?
There are several online and in-person bookkeeping courses that can teach you the accounting fundamentals; some will even provide certification that can improve your job prospects. The CPA exam also covers bookkeeping, so you can learn more about it when preparing to take that test.
Which online bookkeeping certification is best?
Currently, Illumeo offers the best online bookkeeping certification. It's primarily lecture-based but also has plenty of practice materials. These will help you prepare for professional bookkeeping work. Alternatively, Penn Foster has an excellent self-paced course that's ideal for independent study.
Which bookkeeping course online should I do?
You should consider taking a bookkeeping that provides you with a certificate upon completion. This will indicate to potential employers that you've completed extensive education and are highly knowledgeable in professional bookkeeping. Illumeo is a terrific choice, although Penn Foster is also very effective.