Every business needs a bookkeeper. Financial records need to be accurately maintained or there are severe consequences for the business, so anyone looking after these important business aspects needs to be highly qualified— no exceptions.
However, that means that becoming a bookkeeper can be quite difficult if you don't know what you're doing. Fortunately, many companies now offer online bookkeeping courses that can make this process much faster and easier.
Bookkeeping certification courses are an excellent way to prepare yourself for your career in finance. These will teach you everything you need to know about becoming a professional bookkeeper. Plus, they usually provide a certification test at the end, which can be an excellent addition to your professional resume.
Listed below are the 4 best bookkeeping certificate courses we could find. Each of these have their own unique strengths and weaknesses, but they're all worth considering if you want to get started in a bookkeeping and accounting-related career!
#1 Illumeo


Every course in the Illumeo bookkeeping program has been developed by highly experienced CPAs. Each instructor has experience in accounting for both large and small businesses— so you can rest assured that everything you're learning in their bookkeeping classes can be applied to your workplace.
The Illumeo Professional Bookkeeping Certification Program consists of 14 different courses. Each course covers a specific aspect of bookkeeping with examples of how it appears in the real world. These smaller, more focused courses are made up of 5 to 7 video lectures, a couple text materials, a practice quiz, and a final exam. It's not the most robust bookkeeping and accounting program, but it's effective at teaching you the essentials without burning you out.
Live Professional Bookkeeping Certification - #Illumeo #CPA #CPE #Accounting #Finance #bookkeeping
Illumeo's full bookkeeping program only costs $499. This provides you with access for a full year to complete the course and earn your certification. If you set a good schedule for yourself then you should easily complete your course load in that time. But if you can't complete it in time you'll have to pay $399 to take it again.
Bottom Line
Illumeo offers a great online program for a very reasonable price. Try this out if you're looking for a more manageable and segmented method to earning a bookkeeping certification.
---
#2 Penn Foster


Unlike other courses, Penn Foster's bookkeeping program has a hands-off approach. All course content is self paced and mobile friendly. Additionally, a significant amount of their material is text-based, so you can even print it out if you want to study offline. However, you'll still want to connect to Penn Foster's student portal from time to time in order to watch their supplementary video lectures and keep pace with your customizable schedule.
But just because this bookkeeping school is meant for self-study, it doesn't mean you'll have to learn everything by yourself.
Instead, you'll have access to several different support options from your instructors and other students. Penn Foster employs a dedicated Student Services Department and teachers just a phone call or email away. Plus, each student gains access to a student community where they can communicate with each other about what they're learning. Because of these 3 systems, you'll never be forced to figure everything out on your own.
Penn Foster Celebrates 125 Years of Education
Penn Foster's bookkeeping course costs $689. That's a bit more expensive than Illumeo— especially considering the fact that most of this course is text— but you can finance that through monthly payments as low as $49 a month.
Bottom Line
This course is a perfect option for anyone who prefers self study. You can set your own pace and you can always ask for help if you need it. But if you don't want a text-based bookkeeping program, try Illumeo instead.
---
#3 NACPB

What makes NACPB courses different from other bookkeeping classes is that they have a stricter structure. Everything is done on a weekly schedule, so you'll need to have some flexibility in your own schedule to attend their online bookkeeping school.
Their bookkeeping course lasts 13 weeks with one session a week. With a primary focus on video lectures, each session also comes with quizzes and textbook passages to consult. This can help break up the monotony of constant video content and help you actually memorize the info they're providing about the accounting process.
How To Become a Certified Public Bookkeeper (CPB) Explanation Video
But if you really don't want to work on a schedule, you can choose a few other courses instead. NACPB provides some extra materials that are on demand and can be self paced. However, I recommend enrolling in their full accounting course for the most in-depth training.
Currently, there are two price options for NACPB's bookkeeping course. You can pick the essentials, which only includes the online textbook and course materials, or you can pay a little extra to add on a physical textbook. They're very affordable as is— but if you're a member of the site you can get an extra discount!
Bottom Line
Choose NACPB if you need a structured accounting course. Signing up for their full course will quickly and effectively prepare you for certification, but it also functions as a great CPE resource for other accounting careers.
---
#4 QuickBooks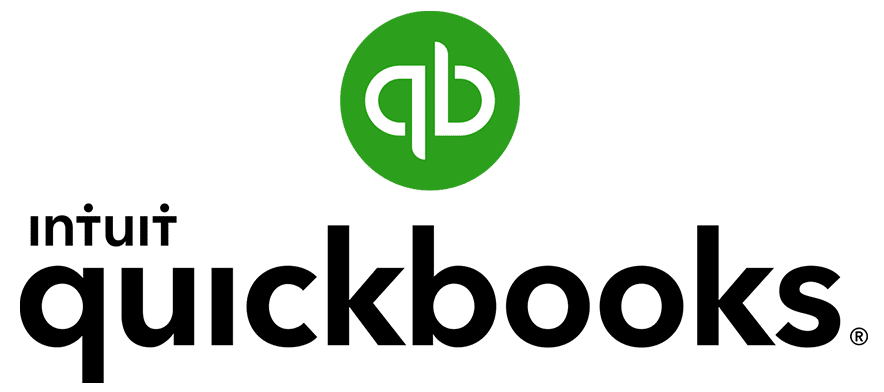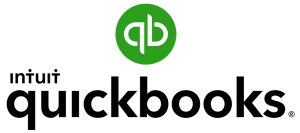 Quickbooks offers a unique benefit to people looking to start working in the accounting department— name recognition. Both their self study and lecture based content will teach you how to effectively perform important payroll accounting tasks, alongside many others, with the aid of their popular bookkeeping software.
In terms of self study materials, Quickbooks offers a set of textbooks and self paced courses, as well as a regular rotation of video webinars and virtual conferences. However, the most impressive material you'll get with this course is full access to Quickbooks, one of the most popular tools for modern computer accounting.
You can even apply to directly take their certification exam with no study course if you're already confident in your bookkeeping career knowledge. But if you've got more time to learn, then you should try out the webinars. They're similar to a traditional classroom teaching session, so you can ask questions at any time and get a response from the presenter.
Bottom Line
If you want to get paid to use Quickbooks, it's a good idea to get certified through them. But if you don't care about brand recognition, Illumeo offers a bookkeeper certification program with broader applications.