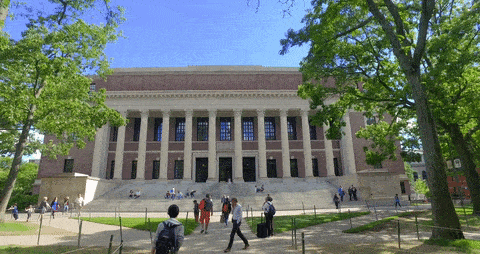 The competition for open student positions at colleges and universities is at an all-time high. For this reason, thousands of high school students seek the help of expert college admissions consultants every year.
College admission consulting professionals provide an array of valuable services ranging from committee application reviews and college matching assistance to college entrance exam preparation and financial aid planning.
It's critical that you know what the top college admissions consultants offer and what to look for in a firm if you're going to have the best chance of being accepted to the college you really want to attend.
---
The Best College Admission Consultants
When all is said and done, the best college admissions consultants to help you through the college admissions process are those that offer the most value for the time and effort you invest in them. The top college admission consultants include the following:
Admissionado College Admission Consultants

With counselors who are honest and upfront about what they can help their clients achieve, Admissionado uses professionals who will work with clients one-on-one and in teams to cover specific subjects and areas of expertise. Their invitation rate for consultants is less than 6%, which means they are extremely picky about who they choose to join the team.
Features:
Essay preparation and editing
Pragmatic entrance application strategies
Interview prep services
Admission services
College application consultations
Accolades:
GMAT Club reviews of Admissionado Admissions Consulting puts this firm at a rating of 4.9 out of 5, and it receives 4.5/5 stars from MBA Insight.
Pricing:
The price of its lowest package is $3,440, with options for those still in high school starting at $1,650.
Pros & Cons:
This boutique college admissions consulting firm offers free 30-minute consultations and has earned a reputation for outstanding customer service. Their consultants include graduates of colleges like MIT, Harvard, Brown, and other prestigious schools. Although they do not offer any guarantees of acceptance, their success rate is 99.3%.
Its base pricing is significantly lower than the lowest prices of its leading competitors, but its most comprehensive packages can get expensive.
Bottom Line: Overall, Admissionado is a wise choice for those who value transparency, authenticity, personal guidance, and a focus on essay analysis and review.
---
Prep Expert College Admission Consultants

This college admissions coaching firm offers a wide range of services for aspiring college students.
Features:
Essay review and editing
Free consultations
Private tutoring
Custom packages
Free ACT or SAT prep classes
Flexible payment plans
Accolades:
With almost 700 verified company reviews on Trustpilot, Prep Expert has an average rating of 4.6 out of 5 stars. The team offers prerecorded video courses as well as full-length online courses, giving Prep Expert 99th percentile instruction.
Pricing:
Prep Expert's cheapest option comes in at $6,999, with customizable add-ons that start at $499.
Pros & Cons:
Prep Expert offers superior college prep guidance and is led by an expert with 25 years of experience in counseling, tutoring, and teaching. Custom packages are available, and students can begin this service as early as the seventh grade. This firm also offers industry-leading guarantees for its services and incorporates Perfect Score Strategies℠ into its consulting, tutoring, and other services.
While their services are highly rated, their admissions team is fairly small compared to some other consulting firms' teams. It's also a little more expensive than other options.
Bottom Line: Overall, Prep Expert is an excellent choice for those who want a wide range of customizable services, even if the price of their cheapest package is steeper than most.
---
Accepted College Admission Consultants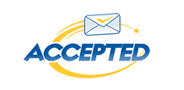 Since Accepted has been in business since 1994, the firm's experience is unmatched. When it comes to personalized one-on-one college consulting, Accepted does an excellent job. Services include guidance for applying to medical school, business programs, law school, and any undergrad or graduate program.
Features:
Resume reviews
Final application checks
Letters of recommendation
Comprehensive application assistance
Essay editing and guidance
Interview prep services
Free 30-minute consultations
Accolades:
The average rating for this college admissions group on Trustpilot is an impressive 4.9 out of 5 stars. GMAT Club rates it at a perfect 5/5, commending the Accepted team for accomplished editors and its thousands of happy clients.
Pricing:
Comprehensive packages that start at $4,575, there are also a la carte services available.
Pros & Cons:
One of Accepted's best features is its international team, with editors in Europe, Asia, and North America. Interested students and their families can begin by scheduling a free 30-minute consultation.
Accepted's consulting team is rather small, but it does include EMBA application specialists and former assistant MBA program admission directors.
Bottom Line: This option is a solid choice for international students and those who are looking for insight from those who have been at the top.
---
A-List Education College Admission Consultants

This group of college admissions consultants has been around for 15 years and provides a huge array of college admission consulting services.
Features:
Weekly progress consultation meeting
Adaptable and flexible tutoring
Services that are available beginning as soon as kindergarten
Customized one-on-one approach
Discounted package purchases (10, 20, or 30 hours)
Entrance exam score consultations
Essay advising and revising
Accolades:
College Consensus named A-List Education as one of the 30 Best College Admissions Consultants for 2022. The firm has an average rating of 4.8 out of 5 stars on Trustpilot, and EduReviewer gives it 4.5 stars out of 5.
Pricing:
The lowest price for packaged services is $4,999, with a la carte options available as well.
Pros & Cons:
A-List Education offers a large variety of packages in addition to options that are available a la carte, including advanced application packages and unlimited plans that are very popular.
Because it hires only the very best tutors, A-List Education's prices come at a premium.
Bottom Line: Thanks to a 15-year tenure and a highly customizable range of services, A-List Education offers packages that are truly customized to your needs.
---
Top Tier Admissions College Admission Consultants
Top Tier has earned a reputation over the course of its 20 years as a leader in college admissions counseling. The firm's consultants have in-depth experience working on the admissions boards of some of the country's top universities.
Features:
AP exam tutoring
Organization and time management guidance
ACT prep
Writing guidance programs
One-on-one unlimited counseling
SAT and LSAT prep
GRE and GMAT prep
Essay guidance
Application review
Enrichment programs
Accolades:
Ranked #4 on Top College Admissions Consultants' list of the best counseling services, Top Tier Admissions also offers singular services in addition to its more intensive offerings. The group has been featured in publications ranging from the New York Times and Business Week to Forbes and The Wall Street Journal, and it's been featured on The Today Show as well.
Pricing:
Ranging from a $1,200 two-hour tutoring session to an $18,000 four-day boot camp, Top Tier Admissions has options available for most price ranges.
Pros & Cons:
Top Tier Admissions offers multi-day college application boot camps and AP exam tutoring, along with tutoring and test prep for the SAT and ACT. It also offers tutoring in a variety of subjects, but it also offers academic index calculations with its new College Admissions Calculator as a unique service.
Services are available beginning in the 7th grade and are offered all the way through graduate school, which vary depending on the grade level of the student.
Despite a thorough and pricey boot camp, students may need additional support afterward. Top Tier Admissions also does not offer an extensive program that guides students through each year in high school.
Bottom Line: For families who want options early in a student's academic career, Top Tier Admissions is a premium choice. Known for its ethical educators and MBA professionals on staff, it's perfect for those who want a wide array of guidance options.
---
Bright Horizons College Admission Consultants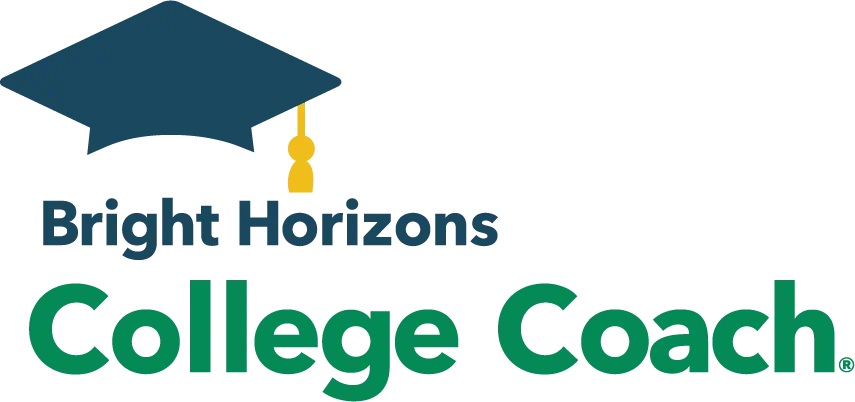 Since being founded in 1998, College Coach has focused on high school students' unique strengths, goals, and accomplishments to get them accepted into top educational institutions. The consultants follow the holistic view of the college admissions process that stresses the importance of students standing out from the crowd.
Services vary depending on the student's grade level and are available for school-age students, college-bound students, those in college, and beyond.
Features:
Stress-coping workshops
College evaluations
Application prep
Career path reviews
Money management workshops
Accolades:
College Coach has 5-star ratings on Yelp, while we give it an overall 4-star rating.
Pricing:
Pricing for Bright Horizons is not publicly available but can be requested by filling out their online form.
Pros & Cons:
Consultant packages are extremely comprehensive, delivering an all-encompassing approach to college guidance. College Coach consultants include graduates of Yale University, Northwestern, Reed College, Babson College, and others. The group offers live events that are scheduled throughout the year, including very popular live Q&A sessions.
Bright Horizons does not offer a la carte services, so although guidance from this service would be comprehensive, it would also be expensive.
Bottom Line: This is an excellent choice for students and families who want options that include everything from improving study skills to money management along with expert college application guidance.
---
PrepScholar College Admissions Consulting

This college admissions guidance group is well-known for its test prep courses, and that expertise carries over to its college admissions counseling department. The PrepScholar team offers full packages for their services and a small group of a la carte options as well.
Features:
A free initial consultation
Various admissions packages
School selection assistance
Timeline management
Essay services
Financial aid negotiation assistance
Test prep services
Student status reviews
Accolades:
Ranked #8 on our list of best admissions consultants, PrepScholar has an overall rating of 4 out of 5 stars, while EduReviewer gives the group a 4.7 rating.
Pricing:
PrepScholar has an average low-end cost of $6,895.
Pros & Cons:
Its staff includes a group of elite college students, each of whom has stellar SAT and ACT test scores.
Overall, PrepScholar is more expensive than some other services, but it does offer a 100% money-back guarantee. They also only offer SAT and ACT prep, so students looking for help with other tests will need to pursue other options.
Bottom Line: PrepScholar is a good choice for students and families who want comprehensive package options in addition to a few key a la carte services.
---
Elite Advantage Prep College Admission Consultants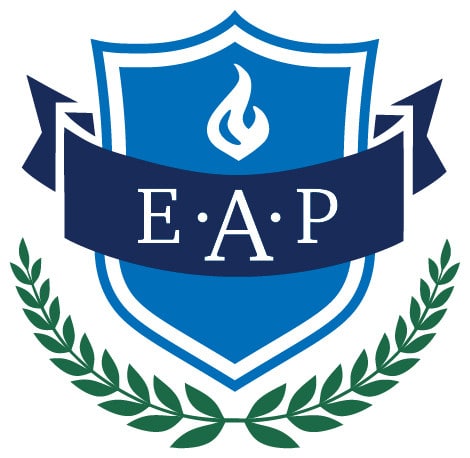 Founded in 2013, this smaller consulting firm offers in-depth service and many different package options, with an emphasis on a more personalized approach. Its a la carte menu of services is impressive, so you can choose the specific services you need without paying for anything you don't want.
Features:
College list development
Academic and activity resume planning
Personal essay brainstorm
Essay review
General consulting
Accolades:
Coming in at #9 on our list of the Best College Admissions Consultant Services, 95% of its students are admitted to their top three college choices, and 90% are admitted to their #1 choice.
Pricing:
Packages begin at $3,000, and a la carte services begin at $300, with no binding contracts.
Pros & Cons:
Don't let the young nature of this group fool you; they have experience in admissions with schools that include Harvard and Georgetown, among others. As an associate member of the Independent Educational Consultants Association, Elite Advantage Prep College Admissions Consulting offers a 100% satisfaction guarantee, meaning the team will work with students until they are comfortable and confident. There are also eight different consulting packages from which clients can choose, and a free college planning strategy session is offered as well.
While a good option, Elite Advantage Prep does not have very many third-party reviews yet, so those looking for a proven firm that has consistently demonstrated results may want to consider other options.
Bottom Line: This team is recommended for students and families who want to have the option of customizing the list of services they receive while under the safe haven of Elite Advantage Prep's satisfaction guarantee.
---
What to Look for in College Admission Consulting Services
No two college consulting firms are exactly alike. There are several criteria you need to consider to choose the best expert for guidance as you navigate the college application process.
Some of the services and qualities to consider in the best college admissions consultants include:
Their experience with the college admissions process
Matchmaking services
The presence of unlimited packages (or lack thereof)
Limitations on consultant loads
The type of approach to college consulting
Availability of additional resources
There's more involved with the college admissions process than just sending in your test scores and GPAs.
Experience with College Admissions
Consultants who have been in the industry for several years have extensive knowledge of the college admissions process beyond the standard ins and outs. Look for consulting services with former college admissions officers and professionals with years of experience.
While new consultants can do the job just as well as many established firms and will put forth just as much effort, experience is always a perk.
Matchmaking Services
This service is an excellent one for students who are undecided about which college they want to attend. Some college admissions consulting services offer quizzes and questionnaires to help navigate the admissions process by finding colleges that fit your preferences, needs, and educational goals.
Unlimited Packages
A college admissions counselor may limit the amount of time that consultants spend with each client. Some of them also limit the number of colleges you can apply to without incurring additional costs.
Look for admissions consultants that are upfront about the time they can commit to you and those that offer comprehensive packages that are truly unlimited.
Load Limits of Admissions Consultants
The nature of the college admissions calendar is often an outrageously busy one. There are only so many college admissions consultants available and only so much work that each one can effectively handle.
For this reason, you should look for college admissions consultants that limit the client loads of each college coach. You don't want to dedicate your time, money, and effort to a consultant who has too many clients and is stretched too thin.
The Type of Approach to Admissions Counseling
For the most part, consulting services use one of two approaches: team-based and individual. A team-based approach offers you access to numerous experts. An individual approach offers the benefit of one dedicated professional working one-on-one with you.
Look for college admissions consulting services that offer a blend of the two — a dedicated case manager who is backed by a larger team.
Additional Resources
It's beneficial to look for services that offer resources that go beyond the boilerplate standards. These resources could include everything from an interactive online platform to opportunities for earning college credit in advance and more.
---
FAQ
Q. How Much Do College Admissions Consultants Charge?
The costs of services vary significantly depending on several factors, including the location of the firm, the size of the pool of consultants it employs, and the array of services they offer. Typically, costs range anywhere from $3,000 to $9,000 for comprehensive packages.
Q. Should You Hire a College Admissions Consultant?
Yes, you should. In general, any student who wants to have every advantage they deserve in the college admissions process should hire a consultant! Insider knowledge and experience can make an enormous impact on your admissions results.
Q. Will I Still Have to Put in a Lot of Time and Effort to Apply to Colleges?
Yes. No one should expect a miracle from any college admissions consulting service. These pros can only do so much with what they are given. You will still need to dedicate a significant investment of your own time and effort to essays, resumes, applications, interview prep, and more.
Q. The Best College Admissions Consulting for You
There's simply too much at stake to sign up with a college admissions consultant without first having the opportunity to sit down with them. A free consultation is one of the most important things a firm can offer because it can get everyone on the same page from the start. It will also give you a chance to see if the relationship will be a productive one.
Take the time to fully investigate your options and choose the college admissions counselors who will give you the biggest return on the investment you make in them.