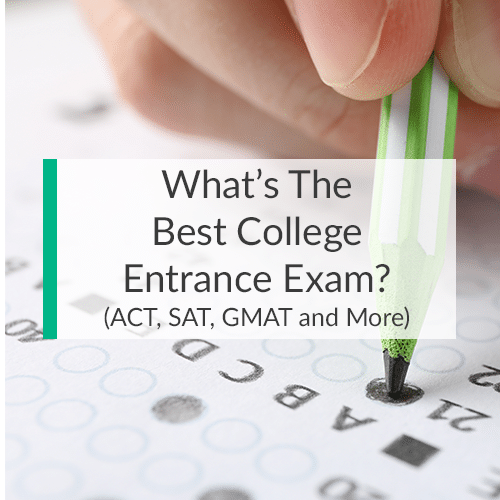 It's time to start getting ready for college admissions (especially if you're in your junior year of high school).
You've got classes to finish, community service to record, tests to take and college admissions consultants to meet with. But which college entrance exam should you take, and what does each one entail?
Luckily for you I've gathered all the information you need about the United States university admissions process into one handy resource.
Below is a comprehensive collection of information test-takers need to know about the SAT, ACT, and MBA exams. Read on to find out which one you need to take and what to expect when taking it.
Editor's note: You may have noticed that we aren't discussing the LSAT college entry exam in this list. That's because we consider it to be more focused on legal matters than traditional college education topics.
---
What is the SAT?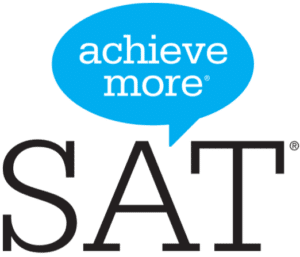 The Standardized Aptitude Test is a college entrance exam used by most universities when deciding on admissions. It's a multiple choice test administered by the College Board and is typically taken with pencil and paper (although there is a digital option available).
But there's more to this college admissions test than its format:
The main purpose of the SAT is to measure your readiness for college. After doing so they provide colleges with a common data point that they can use to compare all of their applicants. That score will then be assessed alongside your high school grades, extracurricular activities, and more to decide whether or not to accept your application.
What is a good SAT score?
It largely depends on what college you want to go to. The SAT is scaled on a scale of up to 1600; some of the most competitive schools require high scores for admission. Still, you may be able to get into the school you want with a slightly lower score if you've done well in other areas of your application.
However, if you want some specific numbers, this is what you need:
The average SAT score is around 1070. If you get a score around that range, plenty of colleges will accept you. But if you want to make it into more prestigious universities you're going to need to do a lot better. Getting a score in the 1200 zone is fantastic for most schools, but the most selective ones (such as Ivy leagues) will want you to have a score of 1350 or higher. Again, you can get around this if you're strong in other areas, but this score is still very important.
Make sure to check what score the college you're interested in are looking for. Such information is usually easy to find on the school's website.
How much does the SAT cost?
The SAT costs $46, or $60 if you're taking it with the essay portion. There are financial aid options for anyone who needs it, so make sure to check out the College Board's page on fee waivers.
---
What is the ACT?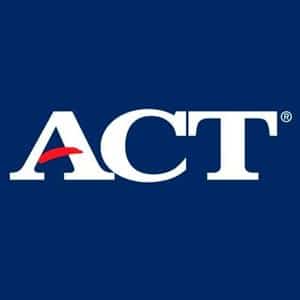 Much like the SAT, the American College Testing exam is used by colleges to make admissions decisions. Typically, it's seen as equal to the SAT, so there's no need to worry about taking the 'less prestigious exam' between the two. Again, like the SAT it is taken with pencil and paper with limited digital options available. The ACT is administered by a non profit organization of the same name.
What is a good ACT score?
Once again, it depends on which college you want to attend. The test is scored on a scale of 1-36, with the average score being 21. A 29 is a very competitive score for higher end schools, but the most exclusive institutions will want a 32 or higher. Basically, scoring near the average will be just fine for the purposes of admission into most schools.
How is the ACT different from the SAT?
There are several key differences between the two exams. The first one is how each test handles their math sections. The SAT has math split into two sections— calculator and no calculator. Each section is 55 minutes and 25 minutes respectively.
On top of that, the two tests cover different subjects. While both tests focus heavily on algebra, the ACT spends more time on geometry and trigonometry than the SAT. Additionally the ACT covers some concepts that don't appear in the SAT at all, such as matrices, logarithms, and graphs of trig functions.
But that's far from the only difference between the two:

Easily the biggest difference between the SAT and ACT is the ACT's inclusion of a science section. On the ACT test science makes up a full quarter of your score as it has a full forty minute section dedicated to it.
How much does the ACT cost?
The ACT costs $52 without the essay and $68 with it. There may also be additional fees for circumstances such as late registration or a change in test date. Make sure to check out the ACT's fees page for more details.
Which test should I take?
It depends on what subjects you're good at. The SAT subject tests have less of a focus on math and science compared to the ACT and instead focus more on reading comprehension. In terms of importance, the ACT and SAT are weighed equally for the purpose of college admissions.
The best way to decide (although not necessarily the fastest) would be to take a practice test of each type (perhaps as part of a PSAT prep course) and see how well you do. Afterwards, choose the option that you had the best experience with.
---
What's The GMAT MBA Entrance Exam?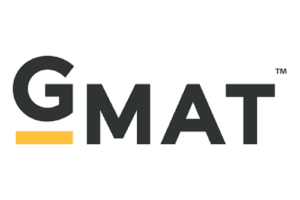 An MBA is a degree called a Master of Business Administration. Getting one requires you to take an MBA entrance exam (most commonly the GMAT). These tests will assess your verbal and quantitative reasoning in addition to your analytical writing. You'll also be tested on your mastery of the English language as all MBA programs are taught in English.
Which MBA test should you take?
You should take and pass the GMAT. Though there are other test options, the GMAT is the most common and is recognized globally. On top of that, most schools have it as a requirement. Other options may be easier or cheaper but you will miss out on admission to better schools.
What is a good MBA test score?
The most common test (the GMAT) is scored on a scale of 1-800. The average score for the GMAT is 556, but even that might not be enough to get into your dream score. Many of the top schools even consider 600 to be a low score. If you're interested in the likes of Harvard or Yale, you'll want a score of 720 or above.
Alternatively, if your aspirations are a little lower, a 600 will typically get you into some well respected schools. Don't be disheartened by the high expectations for the top schools.
How much does an MBA test cost?
The GMAT test fee is $250. There may be additional costs if you reschedule your test date or register via phone. If you cancel your test more than seven days before the test date you get an $80 refund. Otherwise you receive no money back.
However you may qualify for a fee waiver if you can't afford the test. Simply fill out the form and you may be eligible for a fee waiver code.
On top of the exam fees, the most popular GMAT prep courses will cost you between $200-800 depending on how many bells and whistles you want.
---
Frequently Asked Questions
Which college entrance test should I take?
If you're applying for colleges in the United States, the best college entrance test to take is either the SAT or ACT. If you're better at reading comprehension and writing essays, you'll want to take the SAT. However, if you're stronger at math than English, you should take the ACT.
How can I pass my college entrance exam?
If you're in high school, talking to your teachers or counselors can help you find resources to help you prepare for college entry exams such as the SAT or ACT. You can also try taking the Practice SAT (PSAT) or enrolling in a prep course.
What is a good SAT score?
A good SAT score depends on your educational goals. If you're trying to get into a top school, you're going to want an SAT score of 1400 or higher. Alternatively, if you just want to get into a typical college, you should aim for the national average or higher— around 1100 and up.
What is the easiest college entrance exam?
Although opinions vary as to which college entry exam is the easiest, there is a general consensus that the SAT is among the least difficult to earn a high score. However, this has a lot to do with the large amount of study materials and practice courses for SAT prep, including taking the PSAT.