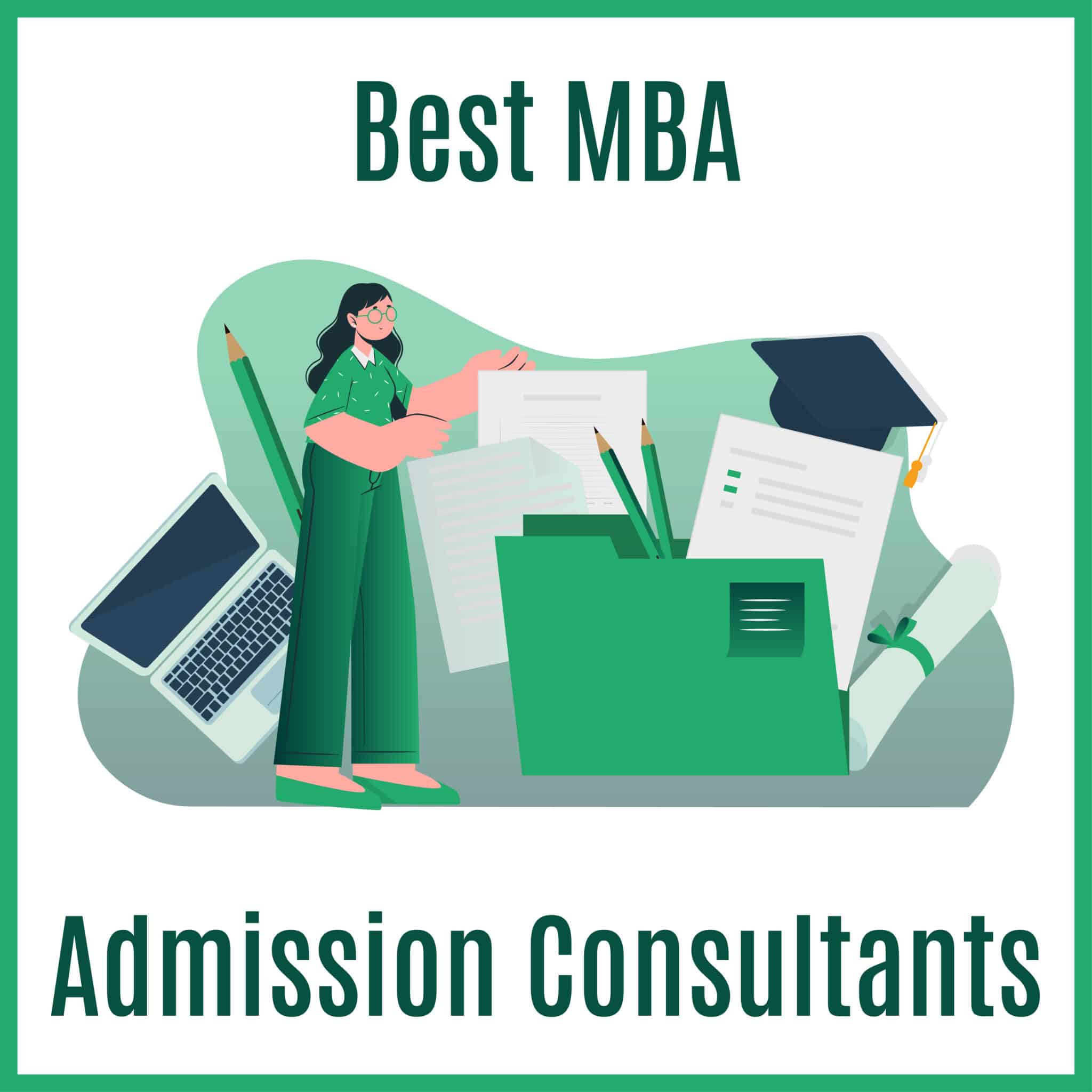 First offered by Harvard Business School back in 1908, the master of business administration degree (MBA) is one of the world's most elite degrees, and earning it can be a life-changing experience.
Although the starting salary for most graduates who hold MBAs from any school is high, graduates of the world's elite business schools earn even more than graduates with MBAs from unranked or lower-ranked schools.
If you're looking into attending an MBA program, it's important to consider how you can successfully apply to the best schools to make the most of your investment.
---
Who Are the Best MBA Admissions Consultants?

Whether you're thinking about applying to Harvard Business School or another prestigious program, consider these options for some of the top MBA admission consultants in the country:
Admissionado MBA Admissions Consulting
The team of MBA consultants at Admissionado has successfully been advising undergrad and grad students for the past 12 years.
Features:
A free initial consultation
Actionable essay analyses and support
Comprehensive school guides
Interview prep guidance
Advanced application strategies
Career coaching
Accolades:
The firm holds an impressive rating of 4.5 stars out of 5 on MBA Insight and is ranked #2 on its list of the best MBA Admissions Consulting Firms. In addition, EduReviewer gives the group 5/5 stars.
Pricing:
Pricing is extremely competitive, with its most affordable option coming in at just under $3,500.
Pros & Cons
Their consultants include experts that have joined the team on an "invite-only" basis. In fact, fewer than 5% of professionals seeking to join the team are actually invited. Admissionado is a top-shelf MBA admissions consulting firm that recruits its staff from the top MBA programs in the country.
Admissionado has helped over 35,000 MBA applicants so far, and 99.3% of its offers are accepted.It does not guarantee acceptance, but its spectacular customer support and extremely personalized approach contribute to its record of having one of the top acceptance rates in the country. Clients have email access to the entire team (as well as their personal mentor) in addition to support by phone whenever they need it.
While its lowest prices are on the affordable side, Admissionado's more comprehensive packages get expensive quickly.
Bottom Line: For those wanting a more personalized approach to MBA consulting, with access to only the best professionals in the business, Admissionado is an excellent choice.
---
The MBA Exchange MBA Admissions Consulting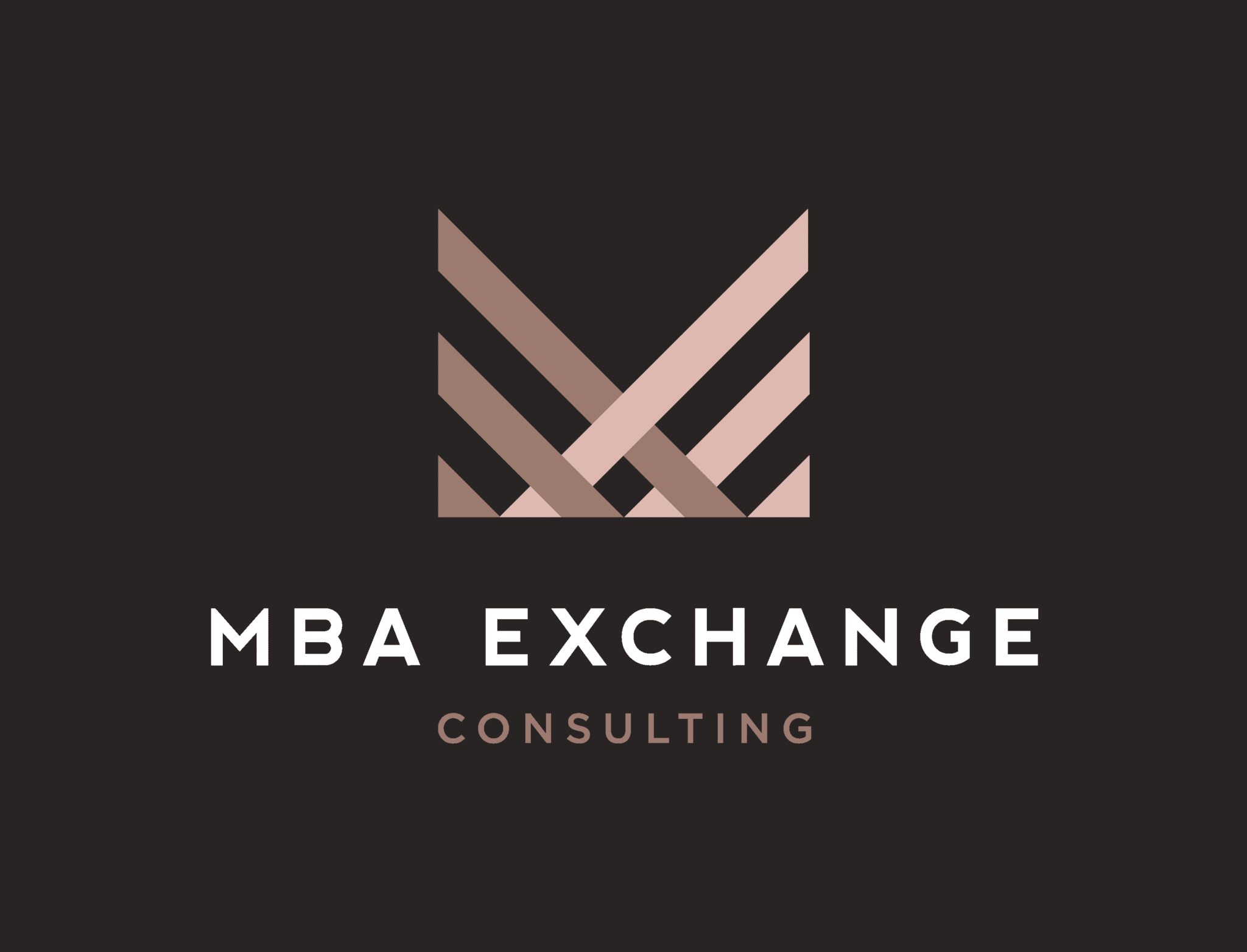 Founded by a Harvard grad, The MBA Exchange has several former MBA admissions officers on staff. The group of MBA admission consultants uses a focused-mentor approach that is dedicated to getting to know each client on a personal level.
Features:
Social media audits
Team-based discussion prep
GMAT/EA and GRE preparation
Video essay coaching
Background verification support
Waitlist coaching and support
Ding analysis and feedback
Strategic audits of social media and online presence
Accolades:
Since it was founded in 1996, The MBA Exchange has garnered our praise. We hold it in high esteem with a perfect five-star rating — there's no firm that does it better.
Pricing:
While prices are not available on their website, they do state that they just charge a one-time fee for their services, with no need for a subscription cost that adds up over time.
Pros & Cons
As pioneers in the MBA admissions consulting space, The MBA Exchange leverages experience and a strong grasp of the challenges that today's MBA applicants face. They offer the guidance of a lead admissions consultant as well as access to an entire team of professionals.
What sets The MBA Exchange apart is its unique offering of free support and guidance for each client's spouse, partner, or significant other. In addition, the team offers free evaluations and can also advise those considering pursuing a law degree, EMBA, master of finance, Ph.D., and other certifications.
As some of the best in the business, The MBA Exchange takes their work very seriously. As a result, their approach can come off as somewhat impersonal at times and not the best fit for someone needing a more personalized or warm working relationship.
Bottom Line: The MBA Exchange is a fantastic choice for students who are considering a broad range of paths and seeking guidance when choosing between them.
---
mbaMission MBA Admissions Consulting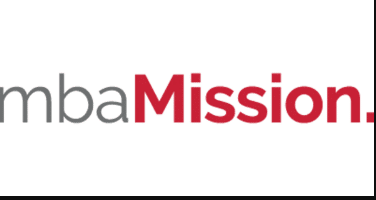 Known for its outstanding personal customer service, mbaMission takes an excellent individual approach to consulting that is supported by an entire team of experts.
Features:
Interview preparation assistance
MBA profile assessments
Long-term planning for MBA applications
Essay-writing guidance
MBA application direct assistance
Valuable business school resources
Career guides
a la carte hourly services
Accolades:
With a rating of four out of five stars, mbaMission comes in strong on the list of the top ten MBA admissions consulting firms from MBA Insight. The team has over 1,500 verified five-star reviews from clients and is the top-ranked MBA admissions consulting firm on GMAT Club. Furthermore, Manhattan Prep has recommended mbaMission — and only mbaMission — to its students since 2009.
Pricing:
Their standard package starts at $4,000 for one school, while a package with a senior admissions counselor starts at $5,333. Even though mbaMission requires full upfront payment for all services, they do offer monthly payment installments for U.S. applicants through Affirm.
Pros & Cons
The firm has over 20 years of MBA admissions consulting experience and over $20 million in scholarships that are earned by its clients each year. They offer a free 30-minute consultation, which is critical because they ask you to choose your own MBA consultant. While that may seem a daunting prospect, you should know that clients will still benefit from the input and experience of the entire mbaMission team.
While mbaMission is well-regarded as a great option, they don't offer any discounts and don't openly reveal success rates, stating that they don't believe in either one. 
Bottom Line: mbaMission is a popular choice for students and families who want the best services and aren't looking for the best deals or discounts. Whether they want comprehensive all-in packages or a la carte services they can pick and choose, mbaMission offers it all.
---
Accepted MBA Admissions Consulting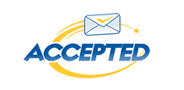 This MBA consulting firm has a diverse array of services available, and it's been a leading college consulting firm for high school students, undergraduate students, and MBA program students since 1994. Each client is assigned to one consultant and has access to the entire team for a comprehensive MBA coaching package.
More than 80% of the admissions team are former admissions directors and faculty members. The Accepted team also speaks five languages in addition to English: French, Hebrew, Japanese, Spanish, and Chinese.
Features:
Essay analysis and editing
Full MBA application assistance
Resume reviews
Interview prep assistance
Rejection review services
Final application checks
Letters of recommendation
Accolades:
Accepted is ranked in MBA Insight's list of the top ten MBA admissions consultants, with an average rating of 4.5/5 stars. GMAT Club gives it a perfect 5-star rating. Its clients enjoy a 92% acceptance rate, and they are accepted at rates that are at least 50% above the average acceptance rate at top schools.
Pricing:
Comprehensive packages begin at $4,995 and vary according to how many applications you plan on submitting to different programs. Thanks to services that include complete packages as well as a la carte offerings, Accepted is affordable for a wide range of budgets.
Pros & Cons
In addition to MBA consulting, Accepted also shines with business school application consulting, as well as consulting services for med school, law school, grad school programs, and more.
You can get started with Accepted by scheduling a free consultation with experts that include former admissions directors and faculty members, assistant directors of MBA admissions programs, pioneers in the EMBA application consulting niche, and others, all of whom have decades of admissions experience.
Accepted's team is notably smaller than many of its competitors but makes up for it in a breadth of talents and skill sets to meet a wide variety of needs.
Bottom Line: Accepted is an excellent choice for anyone who wants to focus on preparing for a career in business after being accepted to exclusive business programs.
---
Stacy Blackman Consulting MBA Admissions Consulting

With over 18 years of experience in MBA consulting, this firm has almost 30 admission experts on the team and is the only one with a full panel of former MBA admissions officers.
Features:
Free consultations
Interview prep help
Essay reviews
Application strategies
"Unlimited time" service options
A dedicated strategic partner
Payment plan options
Accolades:
The Stacy Blackman team employs admissions officers from Oxford Said, MIT, Columbia, NYU, Harvard, Stanford, and others. It's the only firm that earned a five-star rating on MBA Insight's 2022 Insight Poll and has more than 600 validated reviews on GMAT Club. Other awards and accolades for Stacy Blackman include Best MBA Consultants by Clear Admit, Best Consulting Firm on Beat the GMAT, and our personal award for best MBA admissions consultants.
Pricing:
Future MBA students will likely be most interested in Stacy Blackman's MBA coaching and prep services, which start at $3,850 and $4,750, respectively.
Pros & Cons
75% of the team at Stacy Blackman hails from the top seven MBA programs in the country, either as former admissions officers or MBA graduates. Stacy Blackman Consulting also stands out as a firm that specializes in LGBTQ+ candidates.
While there's no arguing with Stacy Blackman's results and reputation, some customers anecdotally report a less personalized approach to consulting and feel that the service could be more welcoming. Stacy Blackman also does not offer live customer support.
Bottom Line: This is a sound option for students who want guidance from a team whose clients have been admitted to every top business program in the world.
---
Finding the Best MBA Admissions Consulting Firms
An MBA degree is one of the most universally accepted grad degrees, and those who have earned one are employable in an enormous array of settings and industries.
For this and many other reasons, it's critical that you are fully prepared and expertly guided through the college admissions process by the best MBA admissions consultants. Finding the best MBA consultants can make all the difference in the path your life takes beyond school.
While it's possible to meet all of the qualifications a graduate program requires by approaching the MBA college admissions process on your own, you'll gain a competitive advantage with the help of college coaches to maximize your chances of gaining acceptance to the world's best MBA programs.
---
FAQs about MBA Consulting
Whether you hope to attend Columbia Business School, Stanford Graduate School, Harvard Business School, or any other MBA program, you cannot afford to go through the application process without the guidance of admissions officers who know the MBA admissions process in depth.
Some common questions about MBA consulting include the following:
Q. Do I Really Need an MBA Admissions Consultant?
Yes! The MBA is a specialized graduate degree, so you need specialized expertise to help you navigate the MBA admissions process. It requires much more than just high GPAs and stellar college entrance test scores for business school applicants to gain entry to top-tier MBA programs.
Not every admissions consultant or consulting firm is qualified to offer MBA guidance to prospective MBA students, though. Many of them have experience with high school students and undergraduates but not with aspiring MBAs.
Q. What do MBA Consultants Do?
In short, MBA consultants help you submit the best application to MBA programs possible.
The admissions processes at leading business school programs are some of the most competitive in the nation. Many MBA applicant hopefuls are turned down not because they lack merit but because they don't strategically convey their strengths within their applications. This is where the value of MBA admission experts comes in.
The guidance that the best MBA consultants provide can determine much more than where you will receive your degree. It can influence your salary, where you work, what you do for a career, and even whether you are even accepted into an MBA program at all.
Q. What Are the Benefits of MBA Admissions Consulting?
Some of the benefits you'll receive from working with the best MBA admissions consulting experts include receiving guidance on the following:
– Matching what you can offer to what the MBA admissions officers want
– Identifying the best programs and schools for you
– Empowering you with a clear professional identity
– Choosing appropriate goals
– Researching schools 
– Applying to the best MBA programs
– Tapping into invaluable extra resources
– Mitigating red flags prior to applying to MBA programs
– Strategically evaluating recommendations
– Identifying gaps in applications
– Positioning yourself as a stand-out among MBA applicants
Q: What Should I Look for in the Best MBA Admissions Consultants?
If you're adamant about finding the MBA admissions consulting firm that best suits your needs and goals, you must make sure that you look at more than just online reviews. One glance at those reviews will show you that every one of them has close to a five-star rating, which is not going to be of much help to you.
Take the time to research your options to find an MBA admissions consultant who:
– Stands out and is unique from others
– Is upfront about everything from costs to their experience
– Takes the time to get to know you on a personal level
– Has experience specifically with the MBA admission process
– Above all else, the motivations of your MBA admissions consultants must align with your own.
---
Qualities of the Top MBA Admissions Consulting Firms
A few of the qualities to look for when you're partnering with MBA admissions consulting firms for your MBA application include:
Admissions Consulting that Stands Out
When looking for an MBA admissions consulting pro to work with, look for information on how the firms differ from others. Find out what makes them unique. If you hire a personal MBA coach that is the same as every other one, you aren't going to stand out as an MBA applicant.
An MBA Admissions Consultant Who Is Upfront
It's a good idea to always go with an MBA admission expert that will give you a free initial consultation. During this meeting, dig into the details of what the consultant is going to do for you. A good consultant is a life coach, critic, and advisor.
A Personal MBA Coach Who Gets to Know You
Choose an expert who takes the time to get to know you on a personal level. You deserve better than the one-size-fits-all approach that many firms take to MBA application consulting.
The only way you can stand out among other business school applicants is for your MBA coach to learn how you are interesting and different. Pass on anyone who seems like they are trying to fit you into a predefined box.
MBA Admission Experts with Specific MBA Experience
The best people in any situation from which to obtain guidance are always those with first-hand experience with the matter at hand. The best consultants in the country are those who are former admissions officers, MBA graduates, business or CPA masters, and educators in MBA program courses.
---
The Best MBA Consultant for Your Goals
You've worked hard to reach this point in your academic journey. You don't have to take the next step alone. MBA consultants can take much of the stress of preparing to apply for an MBA program off your shoulders.
If you want to earn college credit and attend a top business school — whether it's Harvard Business School, Stanford graduate school, or another program — make sure that you take the time to schedule and attend as many free consultations as possible to find the best fit for your needs and your MBA goals.
There's a lot riding on your choice for an MBA admissions consultant, so make it a good one!