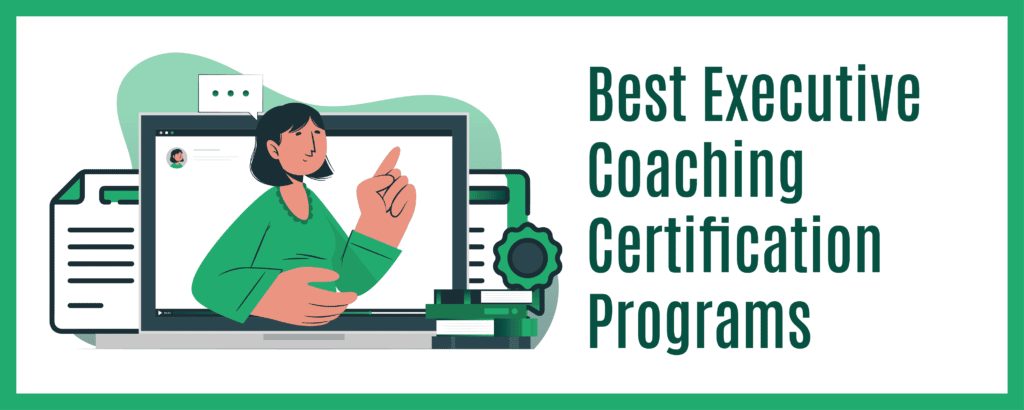 Executive coaching is now a $1.5 billion industry, and most of the largest companies in the world use it.
There are more than 50,000 dues-paying members of the International Coaching Federation. Leaders see it as a big perk — a sign of having climbed to the top.
Industries and businesses that benefit from executive coaching include everything from accounting firms and real estate companies to engineering firms and insurance companies. Experienced coaches can help executives reach new heights and develop better leadership skills.
Completing an accredited coach training program helps executives gain insight into navigating obstacles on the job and turning mistakes into successes.
Benefits of Top Executive Coaching Programs
According to a survey from the International Coaching Federation (ICF) and the Human Capital Institute, 51% of organizations that invested in executive coaching certifications reported higher revenues than organizations and competitors that did not.
Bottom line: Investing in a certified executive coach program makes money.
There are many other benefits of participating in the best executive coach training program, especially for executives. Some of these include:
Better goal achievement
Improved business performance
Elevated leadership capability
More confidence in decision-making abilities
Boosts in focus and motivation
The best executive coaching certification programs can also help you:
Enhance positive relationships with co-workers
Self-regulate and improve social skills
Exhibit higher levels of empathy
---
Best Online Executive Coaching Certification Programs of 2023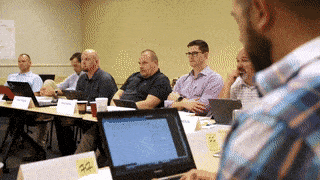 Several outstanding executive coaching programs exist, which make it more difficult to choose the right one. Read on for information about the best online executive coaching certification programs and the pros and cons of each.
1. Lumia Coaching Review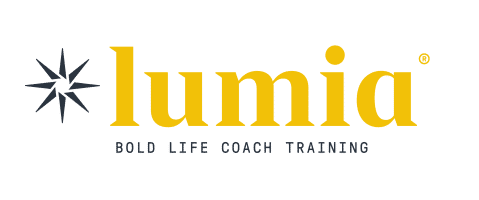 Formerly JRNI Life Coaching, Lumia is a good match for many businesses and their execs. One of the best programs in the executive coaching world, it stresses the importance of program participants being their authentic selves with their executive coach.
One Lumia client going through the process said, "I felt much more like I could be authentic when interacting with their staff compared to other programs, which felt stuffy and a little corporate to me."
Business priorities for Lumia clients include enhancing customer relationships, improving stakeholder relations, and increasing customer lifetime value regardless of the industry. They even help life coaches develop top-tier coaching techniques.
The Lumia program includes live weekly coach training and lasts roughly 6-9 months, depending on your chosen track. Two tracks are available and range between $4,495 and $5,995.
Features
Lumia has two different phases. Each comes with different features that are beneficial for coaching clients.
| | |
| --- | --- |
| Phase 1 (Coaching + Business Training) | Phase 2 (Mentorship + Certification Prep) |
| 5 months of LIVE Lumia coach training | 3 months of hyper-focused ICF core competencey training |
| Small Group Learning Cohorts & Mentoring | 7 hours of ICF group mentoring |
| Guided Practice Coaching (peer coaching + real world coaching) | Advanced Peer Coaching |
| A dedicated Class Coach | Client Coaching Worksheets & Templates |
| Alumni Network & Job Boards Access | CKA Exam Prep |
| Business and Marketing Training, Toolkit, & Templates | Step by Step Credentialing Guidance |
| 60-minute Coaches Cafe 3x a month | CCE unit credits required for certification |
| Lumia Life Coach Certification | 60-minute Coaches Cafe 3x a month |
| Monthly Coaching Mastery Sessions with CEO Noelle Cordeaux | 125 units required for ICF ACC or PCC Credential |
| Weekly Drop-In Hours with Co-founder John Kim | Quarterly ICF Coaching Demos |
| Peer Practice Coaching | In-house ICF Performance Evaluation |
| | Monthly Coaches Cafe |
Payment options are available through Affirm financing, allowing those on a tighter budget still take part in the coaching process.
Accreditation: Lumia is now a Level 2 accredited program with the ICF. This means that once someone graduates from their program, they are eligible to apply for ACC (Associate Certified Coach) or PCC (Professional Certified Coach) credential with the ICF. This level of credentialing highly beneficial, as it is the most common and sought out when looking for an executive coach.
Customer Support: Live Chat on their website, dedicated support email ([email protected]) and Social DM's.
Pros & Cons:
Highly rated personalized training program
Small cohorts and LIVE online training
Focused attention on improving exec-client relations
Email and chat customer support is lacking
It's hard to find third-party reviews
---
2. iPEC Executive Coaching Training

If you want to start your own coaching business or improve your leadership skills, iPEC is a solid source for training. One of the most highly recommended training programs, iPEC is known for its good teachers, hands-on training, and positive teaching environment.
When you choose iPEC, you'll not only earn not one, not two, but three certifications! First you'll become a certified professional coach. Next, you'll earn the title Energy Leadership Index Master Practitioner. Finally, you'll be certified in the advanced field of COR.E Dynamics.
One thing that's really unique about this executive coaching program is that it allows you to choose your specialty while receiving over 320 hours of targeted training. From life coaching to health and wellness, there are many coaching niches to choose from.
The cost of this coaching program is $13,395, and they do offer installment plans that are interest-free. U.S. candidates can also qualify for loans.
Pros & Cons:
A detailed website with lots of information and resources for coaches
Unique certification areas to make training more personalized
Live training with coaching feedback
A college degree isn't required
The tuition is one of the most expensive on the market
Not sure where you fit in as an executive? This coaching program comes with various tracks, including leadership and performance. The topics included in this part of the course offering guarantee something for everyone.
Bottom Line: Lumia is the top choice in executive coaching programs hands down. Each phase of their interactive course is full of features that will help you excel in your field
---
3. IAP Career College Executive Coaching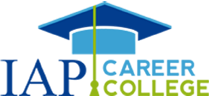 International Association of Professions Career College (IAP Career College) for professional Executive Coaches offers a stellar executive coaching course.
Known as the Executive Coach Master Professional Certification Course, their advanced online is a part-time, semi-self-paced program that will increase your knowledge of executive coaching techniques.
This course is a follow-up to their Executive Coach Certificate Course, which is a great starting spot for executives. Both can help you:
Gain more respect and higher earnings
Feel a sense of achievement and confidence
Earn a credential for your resume
Have proven evidence of your expertise
Course pricings start in the mid 300s, but special pricing causes it to dip below $200 depending on when you enroll.
Pros & Cons
Professional mentorship is a part of the programItem 2
Materials are well-structured and informative
Super-affordable pricing
The course isn't totally self-paced
By joining the IAP Career College family, you'll become one of the thousands of highly-satisfied (and now qualified) professionals who improved their careers with IAP.
Bottom Line: If you want to take part in an executive coaching program that is well-structured, affordable, and includes mentorship, IAP is a great option.
---
4. ICF Executive Coaching Program


This coaching organization offers online executive coaching through Zoom. IECL is recognized by the International Coach Federation and caters to leaders worldwide. Because it is a blended learning program, you'll complete some programs on your own time and others during a three-day workshop.
Prices are affordable, and live webinar events offer opportunities for personalized help with questions, homework, or anything else. Discussion boards and discussion groups are also big selling points of IECL, as they're extremely popular with participants.
IECL courses range in price from around $1,000 to $6,300 and are reduced even further for members.
Here are some of the features shown on the ICF prospectus.
Organizational Coaching Level 1
Preparation work online, from two weeks prior (asynchronous; anytime, anywhere)
Three intensive coaching skills workshops, three weeks apart
Three co-coaching sessions
45 student contact learning hours
IECL written feedback on a coaching recording
Co-coaching circle practice with peers
Reflective practice online
Self-evaluation of a coaching recording
Pros and cons of this option include the following.
Pros & Cons:
Quick results are available with fast-track programs
Community support is built through resources and alumni
Courses are available anywhere in the world
Courses are taught by ACTP-accredited instructors
In-person classes are available only in Australia
You must hold at least a bachelor's degree or equivalent experience to participate
Bottom Line: The Institute of Executive Coaching and Leadership offers world-class coaching at an affordable price for those wanting to learn from experts in a global-centric environment.
---
5. Executive Coaching Network (EXCN) Review

Executive Coaching Network boasts a 100% overall coachee satisfaction rating, with a 90% rating for effective coaching style and a 100% satisfaction rating for structure and delivery.
The coaching firm is a global company dedicated to helping executives improve performance by engaging in leadership development training and coaching.
Ok, you're probably thinking, "Isn't that what all coaching companies do?"
For the most part, yes. But EXCN excels in certain areas like coach-specific training and organizational development.
Working with an EXCN executive coach offers opportunities for guidance with the ultimate goal of its clients engaging in business growth and long-term profitability. This happens in a three step-process:

EXCN's Unique Coaching Model
Phase 1
Contracting and Leadership Analysis
Establishing objectivesCustomized assessment toolsConfidential feedback interviewsCollaboration among client representatives
Phase 2
Action Planning and Active Learning.
Developing action plansOngoing coaching sessions
Phase 3
Follow-Up and Sustaining Success
Assessment interviews Monitoring for success
Pros & Cons:
It was founded in 1997 and has been around longer than many other coaching programs
Coachees benefit from a training program that leverages strengths to improve results
Multiple virtual course offerings for customizable training
Client research results are available for viewing right on the website 
Coaching can be expensive
Course information is hard to find online
Few coaching programs of any type are as transparent with their goals, methods, beliefs, and customer satisfaction ratings as Executive Coaching Network.
Their CEO was published in the Harvard Business Review and continues to write about coaching competency and the importance of coaching organizations.
With seasoned leaders who practice what they preach and customer ratings that are all above 4.5 on a 5-point scale, you'll be in good hands with EXCN.
Bottom Line: If you are a coachee who wants to invest in a well-known coaching program that offers a unique coaching process under solid instructors, EXCN is for you.
---
6. The College of Executive Coaching Review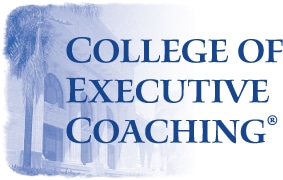 The College of Executive Coaching is a popular choice if you're an experienced professional looking for fast-tracked executive coaching certification programs. It provides a two week online program and a multitude of executive coaching certification options.
For example, they provide executive coaching practice for those interested in healthcare leadership, positive psychology, and wellness.
Coaching program features include:
Skills development workshops
Intense short courses
Master classes on strategic planning
See what one of their past coaching clients has to say here.
The cost of this coching program is $10,000 but early registration brings a huge discount.
Pros & Cons:
Experience in helping professionals in a huge variety of sectors
Certifications in supervision, strengths, and EQ certifications are available
Staff include seasoned coaching veterans
Caters to various niches
A bachelor's degree and post-graduate work are required
The programs are expensive (discounts available for early registration)
The fee for the leadership coaching certification program offered by the College of Executive Coaching Review comes in at just under $9,990. However, the cost can be split into two payments.
Bottom Line: With The College of Executive Coaching, participants gain access to some of the industry's leading executive coaches while earning coveted certifications quickly.
---
Executive Coaching FAQs
Many questions often come up regarding executive coaching, executive coach training programs, and coaching skills.
What Is Executive Coaching?
Executive coaching is training for leaders in businesses that leverages positivity in the workplace with leadership role development. This type of coaching enhances relationships between the executive, their co-workers, and their clients. 
What Does an Executive Coach Do?
An executive coach strives to enhance a coachee's self-awareness and provide support and challenges. This is done to help promote positive transformation with relevant learning approaches.
How Much Does Executive Coaching Cost?
The costs charged by executive coaches vary considerably. U.S. executive coaches charge between $250 and $300 per hour. However, the average rate for executive coaching is about $350 an hour.³
How Do You Prepare for Executive Coaching Certification?
Always find coaches who have been certified by the International Coach Federation, which provides academic coaching guidelines, accreditation, and credentials to individuals and schools. Before settling on an executive coach, make sure they are a trained coach, check their experience, and verify references.
Many HR departments use a variety of coaches so the company can match leaders with an executiv coach they click with. Don't hesitate to give an executive coach a test run, either. Hand them a case study and find out how they would work with the person to get an idea of their coaching style.
---
Conclusion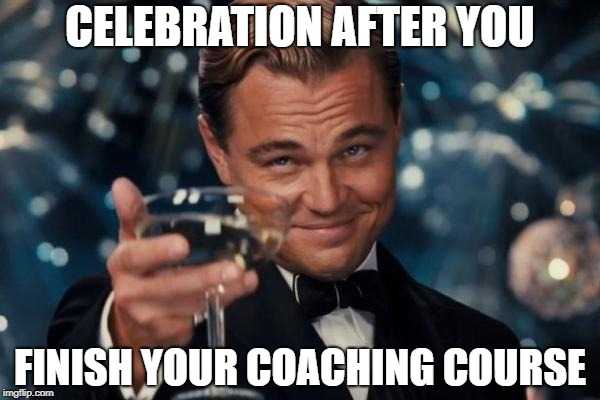 Regardless of the credentials, tenure, type of coaching program, and experience, not every executive coaching business program is a perfect fit for every business leader. Take the time to test-drive potential coaches, because endless styles and forms of coaching skills are used.
The way to get the best return on your investment in coaching sessions is to really put forth the effort to find the accredited coach training program or the executive coaching training programs that fit best with your business leaders.
Sources:
https://www.forbes.com/sites/williamarruda/2022/01/11/why-2022-is-the-year-you-should-hire-a-coach/?sh=2aca8865b731