Website: Link
Physical Location: Gainesville, FL
Year Founded: 1980
Exams Covered: CPA, CMA, CIA, EA
Continuing Education: Yes
BBB Grade: A+
Trustpilot Rating: 3.5
Social Media: Facebook, Instagram, Twitter, Youtube
Contact Page: Link
With a humble beginning as an educational resource for accountants and aviators, Dr. Irvin Gleim's education company has grown over 4 decades to offer some of the most cutting-edge online study material for a wide range of professional certifications. And while Dr. Gleim no longer personally instructs every student enrolled in his course, his team of extremely qualified and capable instructors offer an unparalleled experience for students preparing to become:
Certified Public Accountant: Gleim's Premium CPA Review Course comes with a ton of helpful resources— including one of the largest volumes of task-based simulations identical to those encountered on the actual CPA exam. Use our Gleim CPA course promo codes to save $200 on this course and you can start studying quickly and affordably!
Certified Management Accountant: Management accounting is a bit more involved than just public accounting. Fortunately, Gleim's instructors and course designers understand these differences and offer an equally appealing CMA prep catalog— and you can save $160 off their Premium review course with our Gleim CMA discounts.
Certified Internal Auditor: Understanding costs and following the money is essential when working as an internal auditor. Gleim currently offers a modern and tech-focused online CIA exam prep course that can help you pass the exam on your first try; check out our Gleim CIA discount codes to find ways to save some money on your prep.
Enrolled Agent: Being an enrolled agent requires an eye for detail, which Gleim can help you develop through their online study materials. 99% of students are satisfied with their experience working through this content, so it's a great choice to check out our Gleim EA coupon codes and start studying today!
So if you're interested in earning one of these certifications, check out our Gleim CPA Course Specials, Offers, Discounts and more below!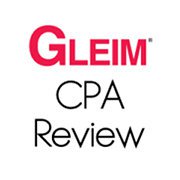 Save $1,400 On Gleim CPA Premium Pro
Expires in 26 days
1 uses today
Last Used: 6 hours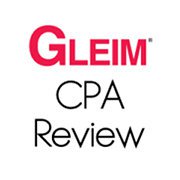 Take $460 Off Gleim CPA Premium Course
uses today
How much is Gleim?
Take a look at these prices to find out how to budget for your education. Don't forget to check back regularly for any new Gleim CPA offers.
| | | | |
| --- | --- | --- | --- |
| Course | Single Part | All Parts | Discount |
| Gleim CPA Mega Test Bank | $250 | $999 | |
| Gleim Traditional CPA Review System | $459 | $1,599 | |
| Gleim Premium CPA Review System | $599 | $1,999 | |
| Gleim CMA Mega Test Bank | $499 | $999 | |
| Gleim Traditional CMA Review System | $825 | $1,349 | |
| Gleim Premium CMA Review System | $950 | $1,599 | |
| Gleim CIA Test Bank and Book | $139 – $169 | $447 | |
| Gleim Traditional CIA Review System | $279 – $319 | $779 | |
| Gleim Premium CIA Review System | $339 – $379 | $949 | |
| Gleim EA Test Bank | $89.95 – $169.95 | $379.85 | |
| Gleim Traditional EA Review | $169.95 – $254.95 | $529.95 | |
| Gleim Premium EA Review | $119.95 – $99.95 | $629.95 | |
Is Gleim or Wiley better for CMA?
Depending on what you're specifically looking for when preparing to study for the CMA exam, Gleim offers several benefits over Wiley CMAexcel. These include a larger volume of practice questions, more supplemental content, and lower prices. See our detailed side-by-side comparison of both courses here!
Is Becker or Gleim better?
Unlike Gleim, Becker doesn't offer any study materials for the Enrolled Agent or Certified Internal Auditor exams. However, their CPA and CMA courses are comparable to Gleim's— with a few noteworthy differences. Gleim offers more affordable study materials, but Becker's courses have better adaptive learning technology and provide Continuing Professional Education.