Many people are discovering how effective a bookkeeping business truly is. There's a real demand for bookkeeping services among all kinds of businesses; numerous studies have proven that practicing bookkeeping basics can increase profits and reduce expenses for a small business.
Consequently, there's a good deal of job security among virtual bookkeepers, and your salary can be quite high if you know what you're doing.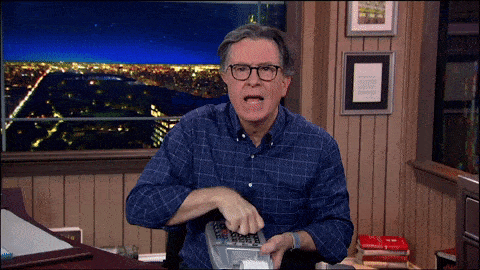 But before you start your own virtual bookkeeping business, it's important that you understand a few things:
Like all businesses, there are certain rules and regulations that apply to bookkeeping. If you fail to understand these, you'll be unable to make progress in your career. It's also important to have reasonable expectations of the salary you can expect and what licenses you need to start your business.
So if you want to learn everything you need to know in order to start a business offering virtual bookkeeping services, keep reading!
---
Essential Regulations for Virtual Bookkeepers
Bookkeepers are accountable for the finances of the people and companies they represent. This means you have a responsibility as a bookkeeper to ensure that your financial statements are accurate and you protect your clients from fraud, risk, and more. In that vein, there are 4 specific regulatory areas that you need to account for outside of these general principles.
Generally Accepted Accounting Principles (GAAP)
Anyone operating in the US needs to make sure that they're aligned with GAAP when working on financial reporting. GAAP forms the basis for all bookkeeping businesses and outlines the assumptions, principles and standards used to analyze transactions. GAAP standards were created and are regularly updated by the Financial Accounting Standards Board (FASB).
You most likely won't need to worry about the more complex transactions and concepts, since those apply more to accountants. However, you will need to follow the basic guidelines laid out by GAAP if you plan on running your own bookkeeping business.
International Financial Reporting Standards (IFRS)
Additionally, you need to understand the IFRS if you plan on serving any international clients through your bookkeeping business. Journal entries have very specific reporting requirements when you're working with someone from another country. Currently these standards are managed by the IFRS Foundation. These are frequently updated so you may need to adjust your business as time goes on.
Don't worry too much if this is already sounding complicated. There's a lot of overlap between the GAAP and IFRS regulations. You likely will only need to make small adjustments in your reporting. Plus, both sets of regulations have started to converge in recent years.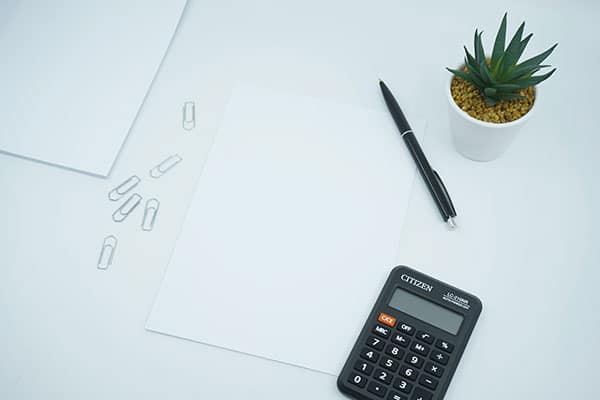 Document Retention Standards
Another key aspect of operating a bookkeeping business is making sure you retain accounting records. These are essential for auditors, IRS agents, and government regulators during financial inspections of any client or business owner you work for. 
Luckily, these guidelines tend to be fairly straightforward.
Most of the documents you work with (journal entries, tax returns, or more) will come with an allotted retention period. Just make sure you keep everything until at least that time period and you'll easily meet all document retention standards!
Personally Identifiable Information
One of the most important aspects of your business by far is how you treat your customers' personal information. You must protect their birth dates, Social Security numbers, addresses, and more when you're doing their bookkeeping. Failure to do so won't just lead to your business failing— you'll have to pay hefty fines or even face jail time.
Remember that your business is legally liable for failure to follow regulations based on personal information. Make sure you're an expert in this area before you start your virtual bookkeeping business. I can't reiterate enough how important these standards are!
---
Required Licenses for Virtual Bookkeepers
Now that you're aware of what regulations to follow, it's important that you earn the required licenses to start a virtual bookkeeping business.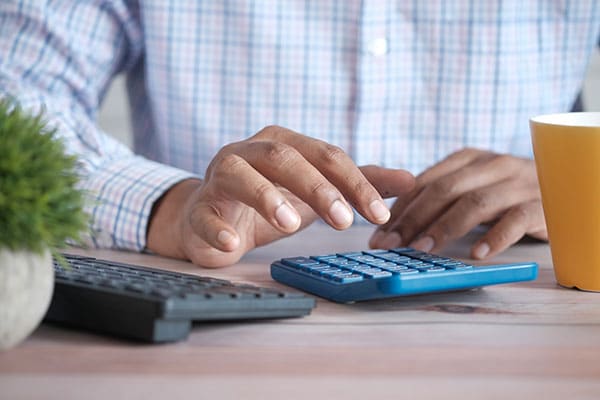 In the US, you need a general business license or permit to start your bookkeeping business. I recommend checking with your state board to see exactly what licenses are required for your virtual business.
You'll also need to register a name for your business. Once again, this process is state specific so you'll need to see what the requirements are for where you live. Fortunately, this step is a lot easier than getting a general business license.
Next up, some states require you to get a sales tax permit. This creates an account number with your state's Department of Revenue. Bear in mind that you may be able to skip this step as many states don't require this.
Lastly you'll need a certificate of occupancy for where you plan on operating your business. This mainly applies to commercial buildings but you'll still need one of these if you plan on working out of your home.
---
Virtual Bookkeepers Salary
Now that you understand what you need to do to run your virtual bookkeeping business, let's take a look at some of the benefits.
First and foremost is that you're self employed, so you set your own hours and can work from home. However, I'm sure you really want to know how much you can make when doing this sort of work.
The average annual salary for Bookkeepers, according to Payscale, is around $45,000 a year. This can increase to $62,000 if you stick with it long enough to get more clients. As a virtual bookkeeper, you won't need to worry about finding a higher paying city since your small business is virtual— you're free to live in an area with a lower cost of living.
---
Time to Get Started
Now that you know what to do, it's time for you to get started on your business. I personally recommend investing in bookkeeping software to more easily manage your clients and their information. Bookkeepers.com is currently the best bookkeeping course for getting your business off the ground. Bookkeepers.com Launch program will walk you through setting up your business and teach you the tools to run it. Plus, you'll gain access to a support community whenever you need some extra help.
---
Bookkeeper FAQs
Q: How do I start my own bookkeeping business in Canada?
A: Most of the process is extremely similar to starting a business in the United States. You still need to register your business and get all required licenses. However, you'll need to check with your province to see what specifications you need to meet. You should also plan to open a business bank account to separate your finances.
Q: What does a bookkeeper charge?
A: It depends largely on your experience level and the size of your business how much to charge for your bookkeeping services. Typically, you can expect to charge $18-23 per hour as a virtual bookkeeper. You may also be able to negotiate a monthly deal with your clients for a slightly higher amount.
Q: How do I become a bookkeeper from home?
A: You'll need to focus on creating and building up a virtual bookkeeping business. Make sure to read this full article for tips on exactly what you need to do to get started.