Looking for the best place to start your education in credit analysis? It's an important stepping stone for many careers in accounting and finance.
If you're interested in a retail or corporate banking career, this isn't just a skill to have: it's a must-have. In many cases, you can increase your salary by learning more about trade finance lending, corporate and retail lending, debt capital markets, and other topics related to credit and risk analysis.
Interested? If so, you're going to need an officially-recognized certification— and there are several fantastic credit analysis certification courses to choose from!
So what should you look for when you make your decision? We'll provide this information as well as examine the overall quality of each course, what to look for in a provider that's worthy of trust, and the best value if you're on a tight budget.
Here's what we found:
1. Certified Banking and Credit Analyst (CBCA): Corporate Finance Institute

Corporate Finance Institute is a provider of effective study materials and relevant professional certifications. We recommend checking out their Certified Banking and Credit Analyst certification course above all other options currently available.
Here's why:
CFI offers the perfect combination of knowledge and design. They provide unique insight into financial analysis without boring you to sleep. Each chapter is broken down by section with great visual cues to help you understand key terms.
You'll have access to over 30 courses, more than 100 hours of training videos, and several document templates to work with. Additionally, the instructors are all professionals with over 21 years of training experience.
Corporate Finance Institute CBCA Pros and Cons.
Pro: Flexible Pricing – CFI offers a monthly, annual, and premium annual option for CBCA candidates. You can get the specific tools you need to study for as long as you need them without having to pay any extra.
Pro: Extra Credit – In addition to over 70 CFI courses, CFI also has 4 certification programs, quizzes, tests, assignments, and Digital Blockchain Verified Certificates. So if you like their CBCA course, you can come back in the future for even more professional education.
Con: Email Support – CFI's Premium Email Support is unavailable to candidates who enroll in the lowest-priced package. It's not a total dealbreaker, but it does make this course less appealing if you're on a tight budget.
Bottom Line
You'll like CFI's prep course if you have a busy schedule; they offer you full control of the pace at which you learn. Since they go above and beyond a few short lectures, this is the best course to take in order to strengthen your credit analyst career opportunities.
---
2. Credit Risk Analysis & Advanced Credit Risk Analysis: New York Institute of Finance

New York Institute of Finance provides two self-paced courses that are ideal for improving your professional skill set:
Their Credit Risk Analysis course provides a solid foundation in the fundamentals of credit risk. You'll receive the tools to conduct a credit analysis, in addition to analytical tools for making projections about upcoming performance.
Alternatively, NYIF's Advanced Credit Risk Analysis course is designed to establish desk-ready skills. You'll be able to tell the weaknesses and strengths of current methods of credit risk modeling and pick up other relevant skills.
Whether you choose one, the other, or both, you'll earn a certification at the end that signifies your hard-earned professional knowledge. NYIF certification holders have gone on to work at many global financial institutions— including two of the Big 4 Accounting Firms.
NYIF Pros and Cons
Pro: Self Paced Course – A totally online self-paced course gives you the ability to fit 35 hours of content into your schedule as you please. The curriculum is clearly written out to guide you through, so you can take all the time you need without losing your place.
Pro: Well-Reviewed Instructors – Many students are satisfied with their experience after completing a NYIF course. This has a lot to do with their fantastic instructors, who have trained professionals at major institutions like the FDIC and J.P. Morgan.
Con: Limited Course Type Options – Although you can choose different options for NYIF's Advanced course, the entry-level course is only available in an online format. This can be an issue if you struggle with self-motivation when studying independently.
Bottom Line
If you work full-time or have lots of schedule restrictions, you'll appreciate what NYIF has to offer.
---
3. Credit Analysis and Management: UCLA Extension

Do you want a UCLA-approved education without moving to Los Angeles? If so, UCLA Extension has several credit analysis courses that are perfect for bolstering your employment opportunities.
Their Credit Analysis and Management program consists of six different courses. Whether you try one or more, you'll be able to establish a working knowledge of credit analysis— and earn accolades from one of the country's top universities.
UCLA Extension Pros and Cons
Pro: Relevant Curriculum – UCLA Extension's top priorities are to teach students the industry's best practices and analytical thinking strategies. This makes it an excellent complement to CFI's course in particular.
Pro: Electives – To finish this certification program, you're also required to take one of several possible elective courses. These cover broader topics, such as real estate and international accounting, which can help you specialize your field to earn even more.
Con: Tuition – What would you expect from a course that's affiliated with UCLA? Unfortunately, the costs for many of these programs are far above what you'd pay from other options.
Bottom Line
If you're a college student looking for a certificate or to expand your knowledge of risk assessment in finance or accounting, this is an excellent suite of courses. However, you might need to take out some more student loans to pay for it!
---
4. Certificate in Corporate Credit Analysis: Fitch Learning

Fitch Learning's Corporate Credit Analysis course is great if you want a live class. This is a four-day course that covers a ton of content and lasts 6 hours per day. For many students, this is the best way for them to retain information; if you're one of them, consider these quick benefits and drawbacks!
Fitch Learning Pros and Cons
Pro: Supplementary Materials – If you have a great experience with their certification course, you might also like Fitch Learning's other online classes. We recommend Credit Risk of Commodity Companies if you're interested in earning a Series 3 license as well.
Pro: Interactive Online Lectures – Fitch Learning takes full advantage of their online learning platform to keep viewers engaged. You can't just sit and watch— each session includes polls, quizzes, and separate breakout rooms.
Con: Premium Price – Again, this is only viable if you're willing to spend over $4,000 on a certification. You can earn that money back in the future, but it's a safer investment to choose CFI's more affordable CBCA course.
Bottom Line
If you're stuck at home but still want the experience of a traditional classroom, you'll love this course. The ability to break into groups with peers as well as to take quizzes and participate in student polls is fantastic.
---
5. Introduction to Credit Risk Management: TUDelft & EdX

Looking for a low-maintenance introductory course to credit risk analysis? We've got just the thing.
Introduction to Credit Risk Management by TUDelft is an online course offered through EdX, a cutting-edge platform designed to make college-level education affordable and accessible to everyone. You can even take this course for free; however, we recommend paying the small additional fee to receive a credit analysis certificate for your resume or LinkedIn profile.
TUDelft Pros and Cons
Pro: Theory and Practice – This course doesn't just teach you important concepts and principles related to credit risk analysts; they also show you how to apply that knowledge professionally. You'll learn how to read and apply professional models that are used today.
Pro: Free Education – You only receive a certificate if you pay a small fee through EdX. However, you can also take this course without paying if you're only interested in learning the concepts; you just won't have anything to show for it!
Con: Demanding Schedule – Since this is a university-level course, you'll need to invest a lot more time into your study schedule when you enroll. Unless you can devote at least six hours a week to your education over the next seven weeks, you may want to try an accelerated course instead.
Bottom Line
This is the course to take if you're new to credit risk management and want to learn at a college level. Despite being an essentially free course, it's worth paying for the certification— it'll look great on your resume and will help support a program that makes education more accessible to everyone.
---
Honorable Mention: Moody's Analytics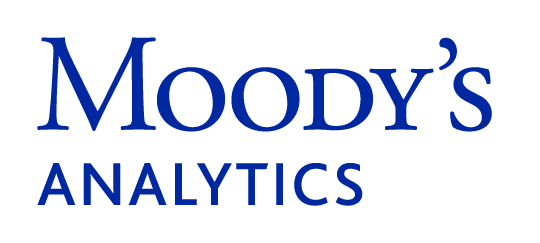 Moody's Analytics is a subsidiary of Moody's Corporation, one of the top credit analysts in the industry. They offer a 3 day virtual training course with time slots for courses all over the world in places like China, London, and New York.
Right off the bat, understand that this isn't a certification course; instead, it's more like a paid apprenticeship with one of the top businesses in the industry. This is not a full replacement for one of our top picks, but it can help you gain valuable insight into future career opportunities.
Bottom Line
All kinds of financial professionals can benefit from taking this virtual seminar. However, it won't earn you a certificate and may not cover your specific professional niche. We recommend this as an add-on for those looking to branch out into opportunities outside of retail banking.
---
FAQs About Credit Analysis Training
How do I become a certified credit analyst?
Most credit analysis certifications have minimal enrollment requirements. If you have a college degree and a basic level of accounting knowledge, you can easily complete a certification course and start gaining work experience.
What is the career path for a credit analyst?
Essentially, you can earn a credit risk certification and start working immediately after earning your Bachelor's degree. However, a great way to further your career is by becoming a Chartered Financial Analyst.
How much do credit analysts make a year?
The average salary for a credit analyst is between $50,000 and $60,000 a year.1 However, commercial banking and credit analysts can earn over $90,000 annually with enough work experience.2
---