Q: Why do actuaries make good drivers? A: They're always calculating risk.
But seriously, during a time period marked by uncertainty in the world, career positions that deal heavily with risk are on the rise. Actuaries are the backbone of financial security in industries, using data, mathematics, statistics, and financial theory to study uncertain future events, particularly those of concern to insurance and pension programs. This profession is not just about numbers; it's about solving complex problems and predicting future risks.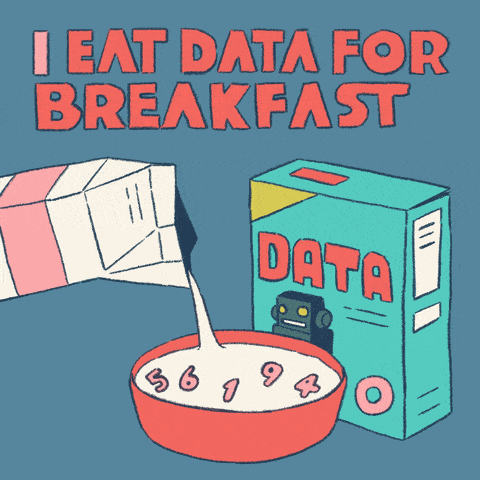 Recognizing the critical role actuaries play in today's economy, we understand the importance of thorough preparation for the actuarial exams. These exams, conducted by the Society of Actuaries (SOA), are rigorous and require a deep understanding of mathematical concepts and their application in real-world scenarios. Passing usually requires investing in one of the best actuarial exam prep study guides.
To assist aspiring actuaries in this challenging journey, our experts have meticulously reviewed a range of actuarial exam prep study guides. Our curated list is designed to provide you with the best resources to not only pass the exams but to excel in them, setting a strong foundation for a successful career in this dynamic field.
Let's check out Analyst Prep (the best actuarial test prep provider) and our other choices as well.
---
1. Analyst Prep Actuary Exam Study Guide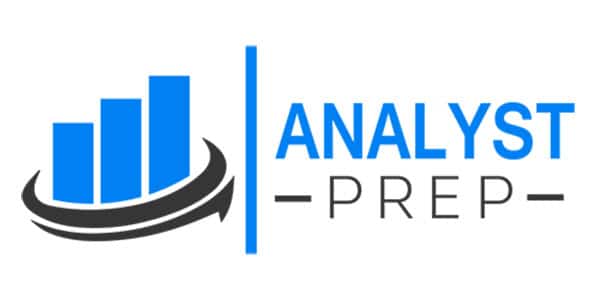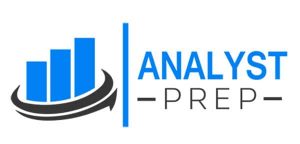 AnalystPrep has over 25,000 happy customers, and it's easy to see why. Their site boasts that 92% of their students recommend using their many certification courses, which range from financial analysis to FINRA and SOA exams.
AnalystPrep's courses are split up to cover the SOA Exam P, SOA Exam FM, and SOA Exam IFM. Within each course, you'll encounter a specially designed curriculum to best prepare you for your exam of choice.
Here's an example of their video content:
Here's some details about package options:
Unlimited Actuarial Exams Study Package
Pricing: $399 for lifetime access and unlimited ask-a-tutor questions.
Inclusions: Online and offline study notes, online and offline question banks and quizzes, Exam FM video lessons, and performance tracking tools.
Access: Lifetime access with unlimited ask-a-tutor questions.
Actuarial Exams® Study Packages
Pricing: Packages start as low as $249 for a one-exam practice package.
Inclusions: Study notes, an exam-style question bank, unlimited quiz access, and performance tracking tools.
Access Duration: 6-month access for each package.
Pros of this Program
Comprehensive Coverage: As one of the Best Actuarial Exam Prep Courses, Analyst Prep offers in-depth coverage of key actuarial exam topics, particularly for SOA Exam P (Probability) and SOA Exam FM (Financial Mathematics). This comprehensive approach ensures that students are well-prepared for various aspects of the exams.
Quality Study Materials: Analyst Prep, a standout among the Best Actuarial Exam Prep Courses, provides high-quality study notes and a vast question bank that closely mirrors the style and difficulty of the actual actuarial exams. This resource is invaluable for students seeking to familiarize themselves with the exam format and the types of questions they will encounter.

Customizable Practice: With unlimited, customizable quizzes and a wide array of practice questions, students can tailor their study experience to focus on areas where they need the most improvement. This personalized approach enhances the effectiveness of their study sessions, making Analyst Prep a top choice in the Best Actuarial Exam Prep Courses.
Advanced Analytics and Support: The program includes advanced analytics tools that help students track their performance and identify their strengths and weaknesses. Additionally, the availability of ask-a-tutor questions and a supportive team enhances the learning experience, providing students with the guidance they need to succeed in one of the Best Actuarial Exam Prep Courses available.
Helpful Support Team Based on Candidate Reviews: One of the standout features of the Analyst Prep Actuary Exam Study Guide, as highlighted in numerous candidate reviews, is its exceptionally helpful support team. Students have consistently praised the responsiveness and expertise of the support staff, emphasizing how their guidance and timely assistance significantly enhance the learning experience and contribute to a more effective study process. This level of support is a crucial asset for candidates navigating the complexities of actuarial exams.
AnalystPrep Bottom Line
Analyst Prep's Actuary Exam Study Guide stands out for its comprehensive content, quality materials, and highly praised support team. It offers an effective and supportive platform for aspiring actuaries preparing for their exams, making it a top choice in the field.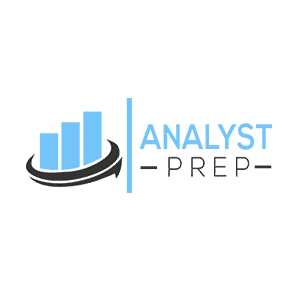 20% Off Analyst Prep CFA & FRM Courses
229 uses today
Last Used: 1 days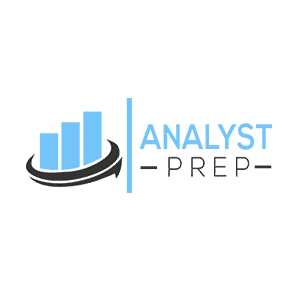 Enjoy 30% Off Analyst Prep CFA & FRM Courses
29 uses today
Last Used: 1 days
---
2. Coaching Actuaries Exam Prep

Coaching Actuaries offers a unique and effective approach to preparing for SOA exams, making it an excellent choice for those seeking a structured and comprehensive study plan. Their program emphasizes a deep understanding of actuarial concepts, ensuring students are not just bombarded with information but are guided to grasp the material fully.
Key features of the Coaching Actuaries program include:
Adapt Practice Tool: This adaptive question bank tailors practice tests to your skill level, helping you focus on areas where you need the most improvement. It's an efficient way to get exam-ready, allowing you to measure progress and identify weak spots.
Adapt + Learn: This complete study process combines the Adapt tool with an online learning platform. It includes video lessons, online manuals, and practice quizzes, all designed to help you understand and retain the key concepts necessary to pass the exam.
Video Lessons: The program offers clear, concise video lessons that provide step-by-step instructions and explanations, making complex concepts easier to understand and apply.
Customized Study Plans: Coaching Actuaries help you create a study plan that suits your learning style and schedule, ensuring you cover all necessary topics efficiently.
Expert Support: Access to coaches and a range of study materials helps reinforce learning and ensures you are well-prepared for the financial mathematics test and other actuarial exams.
With Coaching Actuaries, you're not just preparing for an exam; you're building a solid foundation in actuarial science, enhancing your chances of success, and paving the way for a successful career in the field.
Here are a few of the reviews left by actual Coaching Actuaries users on Reddit:
"I've used CA for every exam I've taken so far, and have virtually zero complaints. The Learn videos and manual suit my learning style perfectly, although I'm sure this varies from person to person. For most exams, there are plenty of video examples and solutions (for the newer exams the video solutions are limited, but there are always written solutions)." – Paulfryy
"It's (Coaching Actuaries) more than enough. To be extra sure you can pass, the free SOA problems give you a sense of what the actual questions will feel like." – Reddit User
"Coaching Actuaries will undoubtedly be enough to help you pass Exam P. I used CA to pass Exam P in January, and I felt very prepared on test day. I would recommend trying to finish Learn about a month before your test date. It does a fantastic job of teaching the exam syllabus, which makes the practice portion of studying much easier. After that, continue to use the quizzes in Adapt to practice the material you might not be as comfortable with. Make sure you're taking practice exams as well. If you can reach an earned level of 7, I'm sure you will do great on your exam!" – owenactuarypsu
There are some cons to this program, though.
Self-Discipline Required: As with many online learning platforms, students need a high level of self-discipline and motivation to make the most of the program. The self-paced nature of the course might be challenging for those who prefer structured, classroom-style learning.
Technology Dependence: The program heavily relies on technology for delivering its content, including video lessons and the Adapt practice tool. Students who prefer traditional study methods or have limited access to reliable internet may find this to be a disadvantage.
Coaching Actuaries
Bottom Line
Coaching Actuaries is a comprehensive and highly regarded SOA exam prep program, known for its depth of study materials, adaptive tools, and supportive team. Its personalized approach is a major plus, but the program's heavy reliance on technology and extensive content might overwhelm some students. It requires self-discipline and can be costly, making it more suitable for self-motivated learners comfortable with digital learning environments.
---
3. ACTEX Study Materials


ACTEX Learning provides an actuarial exam preparation experience that closely resembles a traditional college course. Known for its transparency, ACTEX offers prospective students free sample items and complete syllabi, allowing for a comprehensive understanding of what their courses entail. This approach ensures the relevance and applicability of their practice exams and questions to your exam preparation.
Course Features:
Textbook Formats: ACTEX textbooks are available in both digital and physical formats, accommodating different study preferences.
Academic-Style Material: The course content is clear, academic, and mirrors university-level textbooks.
Transparency: With free samples and complete syllabi, students can gain a clear understanding of the course content.
Flexible Enrollment Duration: Courses are available for 6-month and 12-month periods, offering flexibility in study schedules.
Pros and Cons
Pros:
University-Like Experience: The course's structure and content are designed to provide an academic learning environment, ideal for those who prefer this style of education.
Accessible Materials: The availability of textbooks in both digital and physical formats caters to various study habits and preferences.
Cons:
Limited Personal Interaction: The lack of face-to-face interaction and peer engagement might be less appealing for those who thrive in more interactive learning settings.
Fixed Study Periods: The 6-month and 12-month enrollment options require students to plan their study schedule carefully, which may not suit everyone's pace or exam timeline.
Technology Reliance: For those who prefer traditional learning methods, the program's emphasis on digital materials might be a drawback.
ACTEX Bottom Line
ACTEX's actuarial exam prep courses, while academically structured, may not suit everyone due to their fixed enrollment periods and heavy reliance on digital materials. The lack of interactive learning and personal engagement could be significant drawbacks for those who prefer a more flexible and collaborative study environment.
---
4. The Infinite Actuary Review


Are you a student with no prior education in financial mathematics? If you're interested in starting from the ground floor, check out The Infinite Actuary.
Their platform and content are extremely user-friendly, and they plan all of their lessons with no assumption of prior knowledge— which has been a big hit among their thousands of enrolled students.
The Infinite Actuary has three primary exam preparation courses, but they also offer a large catalog of additional study manuals. Looking at their actual course materials, there's a lot to get excited about as well: video lessons, full-length practice exams, and thousands of practice problems with video solutions to guide your studying.
The Infinite Actuary's Exam FM course includes a problem system that tracks your results and helps you identify knowledge gaps. Looking for additional review? Try out some of their flashcards for a quick study resource.
You'll have access to full-time instructor support via email in addition to an online course forum, so there's plenty of assistance if anything goes wrong. They also implement features that show their respect for your time, such as the option to play video lessons at variable speeds.
The Infinite Actuary Bottom Line
The Infinite Actuary is a top notch choice. Even people with no prior experience or knowledge can take advantage of this course to help them get started in actuarial science.
---
5. Actuary Exam Tutor SOA Exam Prep


Actuary Exam Tutor presents a unique approach to SOA exam preparation, diverging from traditional course structures and self-guided online curriculums. This company focuses on personalized teaching methods, offering one-on-one tutoring, semi-private, and group program options. Their team of instructors boasts impressive qualifications, including Ph.D., FSA, MBA, and CERA credentials, bringing a wealth of experience in both business and education.
Pros:
Personalized Attention: The one-on-one tutoring format ensures personalized guidance and tailored learning experiences.
Qualified Instructors: The high level of expertise among the instructors, with advanced degrees and professional certifications, enhances the quality of teaching.
Cons:
Cost Uncertainty: Pricing is determined on a consultation basis, which can lead to uncertainty about the overall cost and may not fit all budgets.
Limited Structure: The lack of a structured curriculum might not be ideal for those who prefer a more traditional course format.
Employer Sponsorship Dependency: The potential for employer sponsorship of tuition could be a limiting factor for individuals who do not have this option.
Group Dynamics Variability: In semi-private and group settings, the learning experience can vary greatly depending on group dynamics and individual participation levels.
Actuary Exam Tutor Bottom Line
Actuary Exam Tutor offers a highly personalized and expert-led tutoring service for SOA exam preparation. However, the variability in pricing, the dependence on employer sponsorship, and the lack of a structured curriculum may pose challenges for some students. The effectiveness of group programs also heavily depends on the dynamics and engagement of the participants.
---
Honorable Mention: Be An Actuary

Be an Actuary is unique, since it's more of a general study resource. If you're already knowledgeable on actuarial science and you just need to study for Exam FM, skip this and just use AnalystPrep.
But if you're a complete beginner and know nothing about financial risk management or the Society of Actuaries (SOA), the amount of content available on this site is an excellent crash course on the subject.

In addition to numerous articles covering the basics, Be an Actuary also has pages on their site to help you find jobs, internships, and scholarships. There are even lists of colleges that have Actuarial programs if you're looking to take your education to an official university.
Be An Actuary Bottom Line
We recommend Be An Actuary as a complementary study aid alongside another more objective-based course, though it's resources are still highly useful on their own.
---
Commitment to Expert Updates
Staying Current with the Latest Trends in Actuarial Exam Preparation
At AIS-CPA, we understand the importance of providing the most current and relevant information to our readers. That's why we are committed to regularly updating our content on the best actuarial exam prep courses for 2023. Our team diligently reviews and refreshes the course details, pricing, and any new features or changes, ensuring that the information you receive is not just comprehensive but also up-to-date. This commitment to staying abreast of the latest developments in actuarial exam preparation means you can trust our recommendations to make informed decisions about your study resources. Whether there are new course offerings, changes in exam formats, or updates in pricing, you can rely on us to keep you informed with the most recent and accurate information in the field of actuarial science.
---
Actuarial Exam Frequently Asked Questions
How do I Register for the Actuarial Exams?
Those looking to register to take their Actuarial Exams can do so on the Society of Actuaries website at https://www.soa.org/.
What college courses should I take if I want to be an Actuary?
Students pursuing a career as an actuary should take courses in calculus, probability and statistics, economics, corporate finance, and business communications in addition to a slew of liberal arts classes.
Are there scholarships available for actuarial courses?
Yes! In addition to actuarial exam prep courses like ACTEX offering student discounts on their courses, you can also find scholarship resources on sites like Be An Actuary.