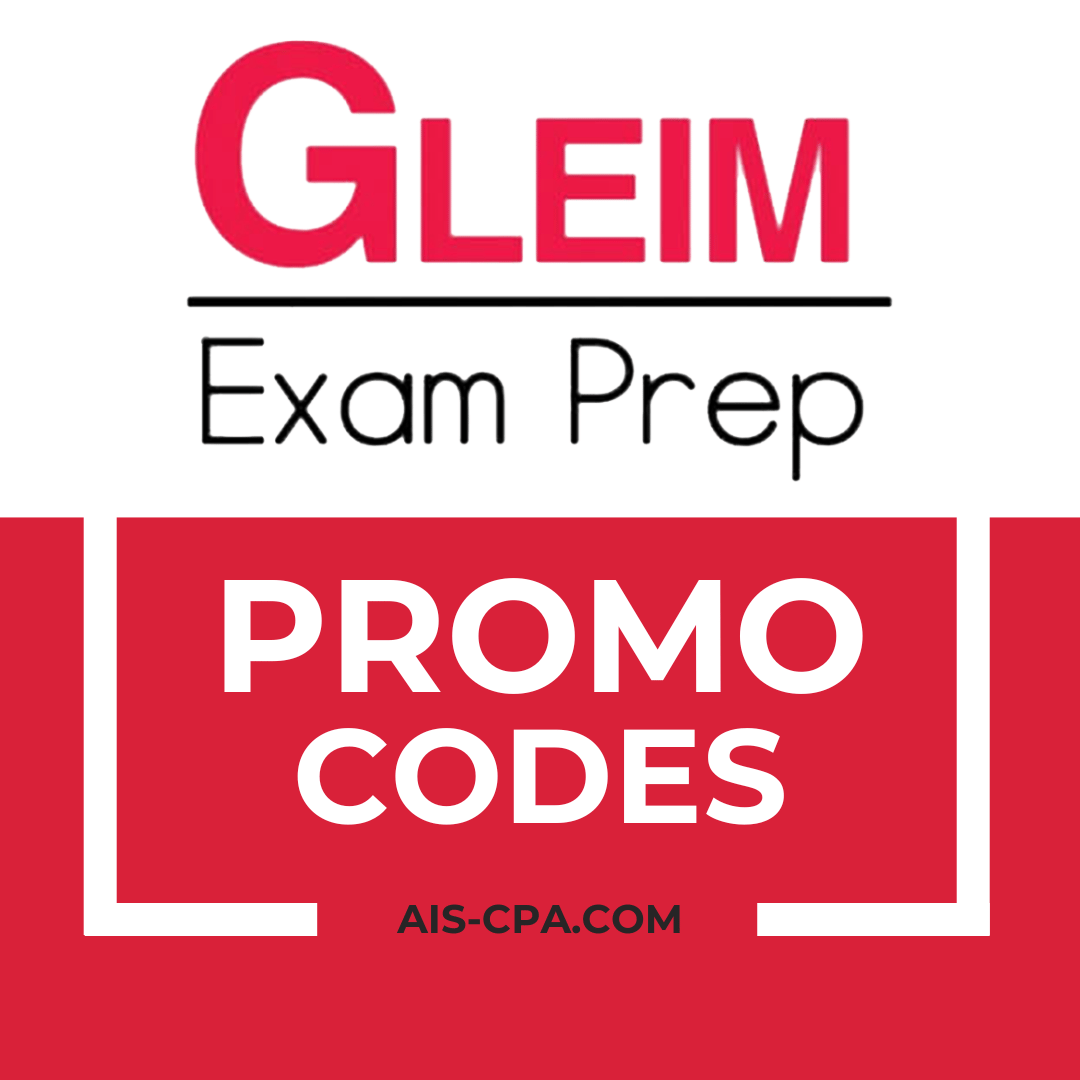 Below you'll find Gleim promotional codes and discounts for all their exam prep courses, including Gleim CPA, CMA, CIA, and EA study materials.
All you have to do is scroll down and search for the exam you're interested in. Then you'll be able to find the perfect study material discount codes and save big today!
Gleim CPA Promo Codes: Save $1,400
With over 1 million CPA exams passed and counting, Gleim's Premium CPA Review System is one of the best review courses around.
Gleim Promo Codes are an easy way to save money on your Gleim CPA review course. With a promo code, you can Save $1,400 off the regular price of the course. Take look at these verified Gleim CPA discount codes so that you can get the best price possible for a limited time only.
Thinking about taking a different exam?
Gleim doesn't just offer resources for CPA candidates. In business for over four decades, Gleim has expanded their course catalog into several different finance and accounting-related fields.
---
Gleim CMA Promo Codes
Certified Management Accountants and CPAs have different career requirements, but Gleim offers exam prep review programs for both. Much like with the Gleim CPA Review System, with the Gleim CMA review, you will have access to powerful adaptive learning technology. You'll also be able to strengthen your skills through a comprehensive test bank of practice questions and a personalized study plan to guide you through it all.
What makes Gleim the best? They've been around the longest.
Gleim set the standard with the first Certified Management Accountant review course in 1981. Gleim CMA discounts make this amazing review program both accessible and affordable.
---
Gleim CIA Promo Codes
If you're studying to become a Certified Internal Auditor, The Gleim CIA Review System provides many great examples and interpretations of conceptual problems. In addition, it can help CIA candidates understand real-world applications needed to pass the CIA exam.
With 40 years of CIA prep and a 99% satisfaction rate, Gleim CIA discount codes provide exceptional test prep materials. Included— 45+ hours of video instruction and thousands of CIA practice questions.
---
Gleim EA Discount Codes
Want to become an Enrolled Agent? More EAs have passed with Gleim than any other test prep provider. To become a part of this number and the IRS Directory of Federal Tax Return Preparers, you can use Gleim EA discounts.
You can also use Gleim EA discount codes to reduce your total cost for test prep, making it easier to pass the EA exam with confidence.
Why Gleim?
Gleim EA Review provides a solid set of strategies and tools that make passing the EA exam on the first try doable. Gleim's advanced technology tells you where you need to start and helps you from exam enrollment to passing score.
Looking for more discounts?
Becker CPA Promo Codes | Surgent CPA Discounts | Wiley CPA Coupon Codes | Roger CPA Promo Codes |
Gleim Promo Codes FAQ's
Is Gleim free?
Gleim does offer a free trial for CPA exam prep, but unfortunately no, Gleim is not free. However, there are a number of promo codes that can be used to reduce the cost of Gleim courses.
How do I use my promo code for Gleim?
To use a promo code for Gleim, simply enter the code in the appropriate field during checkout. If the promo code is automatically applied, you'll see the discounted course price at checkout automatically. Gleim often uses links that auto-apply the discount through their partners. To ensure you get the best Gleim coupon code make sure you check this page often.
What kind Of Loyalty Program Discounts Does Gleim Offer?
Gleim does not offer discounts to members. They do not have a loyalty program for students purchase items through the Gleim online store.
Do Gleim Coupons expire?
Gleim coupons expire regularly. Check here often to ensure your Gleim discount is valid and you're getting the best discount available.
Can I redeem more than one Gleim Promo Code at a time?
We're sorry, but you can only redeem one Gleim Promo Code per order.