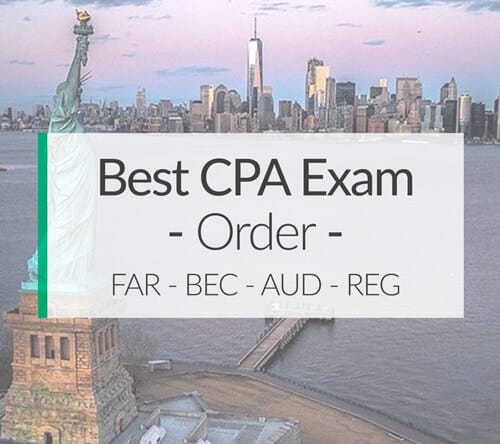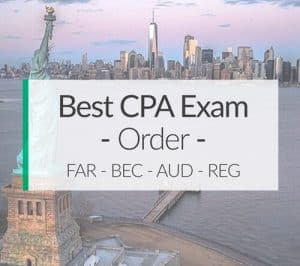 There are several different theories on what CPA exam order is the best to take. Unfortunately, most of them are wrong. How do I know this? Because most of them disagree with my own theory about the best order!
Obviously, this is a joke. But seriously; my CPA exam section order makes way more sense than what some of your professors or CPA review companies tell you to do. 🙂
What Order Should I Take the Certified Public Accountant Exam?
Before we can map out all four sections of the exam step by step, we need to start at the beginning. What CPA exam section should you take first?
Take the Hardest CPA Exam Section First
I'm sure you have heard this theory several times and it makes no sense to me. I wrote an entire blog post about this that I linked to above. If you take the hardest section of the CPA exam first and fail, you'll probably be pretty disappointed and unmotivated to continue. If you pass your first exam, on the other, you may end up losing it later if the 18-month window elapses before you complete all four sections. Then you will have to retake your already passed hardest section. Doesn't sound like fun, does it?
Your First CPA Exam Part Should be Your Easiest
Taking the CPA part that is easiest for you first makes way more sense. It will give you a better shot at passing it and if it does elapse because of the 18-month testing window, it won't be that hard to complete again. Thus, you should sit for the CPA part that comes most natural to you or that you have the most experience with.
For CPA candidates, this could be your last course in college if you just graduated, or your current line of work. For example, any business majors may want to take the Business Environment and Concepts (BEC) section first. Alternatively, individuals currently working as auditors will want to try their hand at the Auditing and Attestation section (AUD). Whatever topic you feel most comfortable with, that should be your first section.
Second Exam Section Order
Choosing the second in your order to take the CPA exam is pretty easy. It should be one of your harder sections. After coming off your big first section victory, you should feel pretty motivated and ready to crush another section. You also have the experience of taking a real, live CPA exam, so you know what it's like and what to expect.
It only makes sense that you take on one of the more difficult ones. For many people, this is the Financial Accounting and Reporting (FAR) section. Although this exam part isn't any more difficult than others, it is just way longer. Thus, most people think of it as more difficult. Either way, pick one of the more difficult sections for your second exam date.
Third Exam Section Order
After you get the news that conquered the most difficult CPA exam section, you should be thrilled and a little tired of studying. I was too. That's why I opted to take another section that I felt somewhat comfortable with.
A lot of people feel that the BEC exam is fairly easy because it's shorter than others and it has a writing portion that pretty much common sense. Other candidates have trouble with the written portion.
The next part you should take should be the easier of the two you have left. For me, this was BEC.
What CPA Exam Should I Take Last?
The last exam should be the subject that is your second hardest part. There are a couple reasons why I don't advice people to take the hardest exam last. First, you will be so sick of studying at the end, that you might not want to put in the time to complete the most difficult section. Second, if you fail it, one of your prior sections will most likely expire. Neither of those options is great.
Instead, you should take the section that is your second hardest last. You'll be coming off a somewhat easy victory from your third section and should be ready to finish up strong.
---
Get Discounts On CPA Review Courses!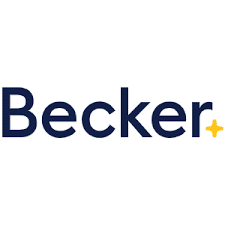 Extended Sale! Enjoy $1,330 Off Becker CPA Pro
29 uses today
Last Used: 2 hours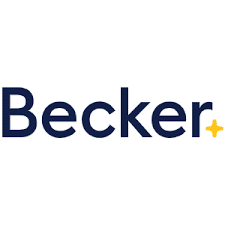 Extended Sale! $1,000 Off Becker CPA Concierge
5 uses today
Last Used: 8 hours

Take $1,000 Off Surgent CPA Ultimate Pass
66 uses today
Last Used: 4 hours

Take $740 Off Surgent CPA Ultimate Pass
177 uses today
Last Used: 5 hours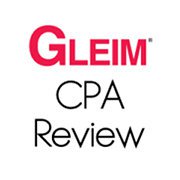 Take $460 Off Gleim CPA Premium Course
18 uses today
Last Used: 4 hours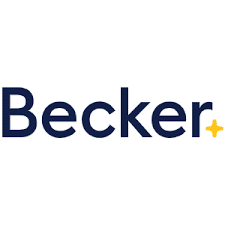 Save $425 on Becker CPA Business Exam Review
2 uses today
Last Used: 8 hours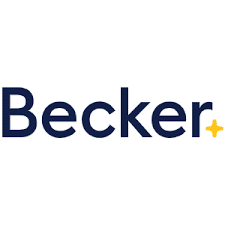 Becker CPA: 0% Interest Payment Plan
160 uses today
Last Used: 8 hours

Save 20% on Yaeger CPA Review Course
uses today
Last Used: 11 hours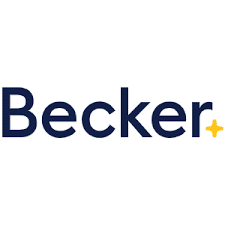 Save on Becker CPA Single Part Courses
211 uses today
Last Used: 8 hours
---
Here's What I Did
I followed this same format when I took the exam and passed all four on my first try. Here's my order: AUD, FAR, BEC, REG
All of this obviously comes down to personal experience and knowledge of the individual topics. That's why this theory makes way more sense than any other standard theory. Why should everyone strive to take the same parts in the same order when we all are better and worse at different subjects? We shouldn't. We should choose the right section order based on our own individual knowledge and skill sets.
Another side note, my theory only works if you are willing able to put in the time required for this order. Life happens and you may not be able to take a difficult section in the next quarter. You may have to take two easier sections back to back because of work or because you have the nerve to maintain a social life.
Either way, this is my take on the subject and it worked awesome for me. I'm sure you'll do just as well if you follow this strategy too. You have to proper order now. Get out there and kill it.
---
Summary of the Order to Take the CPA Exam
Easiest Section
Hardest Section
Second Easiest Section
Second Hardest Section