Similar to the FE exam, Civil PE exams are notoriously tough. They're eight hours long and can put a strain on anyone taking them. That's why it's so important to be prepared for them ahead of time— and the best way to do that is to sign up for a PE review course.
But which one is the best choice? Here's what you need to know:
Take a look at two popular PE review courses to see one is right for you. Both the Engineering Education and Training (EET) and School of PE review courses have a lot to offer students like you, but which one is the best fit?
Check out our detailed side-by-side comparison below to see how they stack up against each other:
Price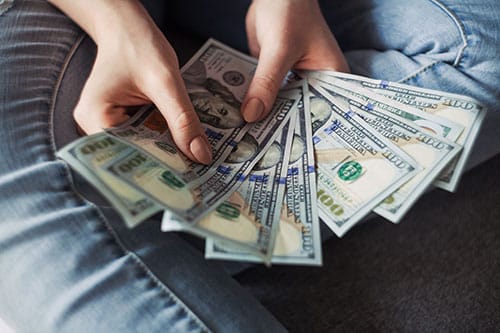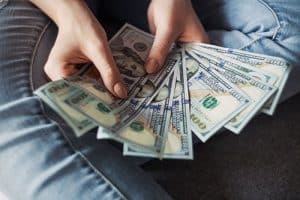 First and foremost are the prices for the two services. For many people, this is the most important aspect of their study materials— but these two PE courses approach this very differently.
EET splits up their content in a way that enables you to buy what you need without adding on any superfluous features. Each exam is split into on-demand and webinar courses, which cost $550 and $600 respectively. With that being said, there's no discount for signing up for both of them at the same time— which is somewhat disappointing.
By contrast, School of PE courses are much more expensive. Their on-demand courses can cost upwards of $1,000; however, you can often find discounts or seasonal promos to save some money on enrollment fees.
Between the two options, EET is obviously far more affordable than School of PE. But is this difference in cost justified when it comes to their features?
Keep reading to find out more:
Winner: EET PE Review

Pass Guarantee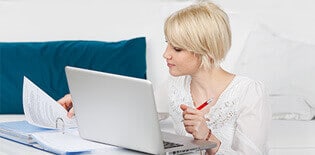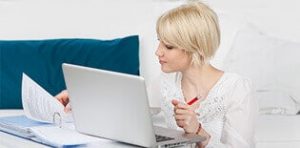 EET offers a fairly straightforward pass guarantee: if you can't pass the exam on your first attempt, you're allowed to repeat the course for free. However, bear in mind that there are a few conditions to this:
First, you must provide proof of your score.

Second, your repeat course must be taken in the following season; it can't be delayed.

Finally, the repeat course has to be the same one you took.
It's still ultimately a simple guarantee, but it's also effective at preventing abuse.
In comparison, School of PE's policy is quite similar to EET's.
If you fail the PE civil exam within one year of completing your exam review course, you'll be allowed to repeat the prep course at no extra cost. Additionally, you'll need to use your free repeat within 18 months of your first attempt. Plus, you'll need to prove that you didn't pass the exam.
Though the two guarantees are practically identical, School of PE offers a bit more time between classes and is more lenient overall.
But what about the actual content of these prep courses? Here's what you need to know:
Winner: School of PE Review

Live Content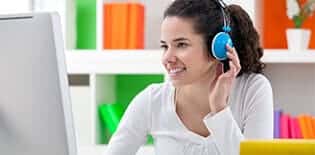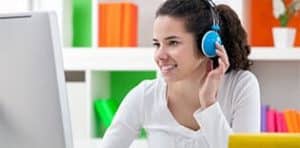 EET uses its live webinars to simulate the experience of a traditional classroom environment. Each webinar is scheduled ahead of time by EET instructors. Additionally, they offer a "dry run" session before the classes actually start to make sure every student understands how they work and have all the necessary software to attend. Each classroom session is also recorded and made available to you afterwards. As a result of this level of care, EET classes are very easy to follow and understand.
School of PE's live content is similar but with a few key differences:
Much like EET, School of PE also structures its live classes to resemble the classroom experience. However, it also includes several features that EET lacks. In addition to their courses, each class comes with a live discussion board to stay connected with fellow students. This allows you to easily ask questions and touch base with your peers. Plus, questions can be directly messaged to your instructor at any time via the student learning center.
School of PE easily comes out as the winner here. EET's courses are great, but they lack the additions that School of PE has made to the live learning experience.
But how do these two courses compare when it comes to on-demand study materials?
Winner: School of PE Review

On-Demand Content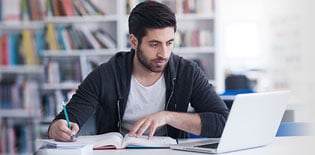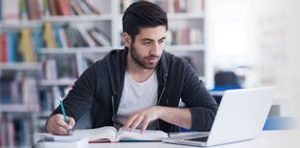 EET and School of PE both offer on demand content in addition to their live courses. These approach the PE exam in a self-study format rather than a classroom one. On top of that, each of them has a distinct approach to doing so.
EET's on demand course consists largely of recorded lectures and handouts. Over 100 hours of content are on offer and can be accessed at any time. Plus each recorded session comes with updated handouts specifically for them. If you are confused at any time, you can ask an instructor to walk you through your various resources once you've started your course. Best of all is that this feature is free of charge!
School of PE also offers recorded lectures. However, the on-demand option still grants you access to their discussion board. This is arguably more useful since it gives you more chances to ask questions that live students are able to ask during their lectures. Furthermore, each handout has been hand prepared by course instructors specifically for each session— so it's an awesome refresher.
Between the two courses, School of PE is the winner here. They go the extra mile with their discussion board to keep you engaged even outside of live classes.
Winner: School of PE Review

Practice Tests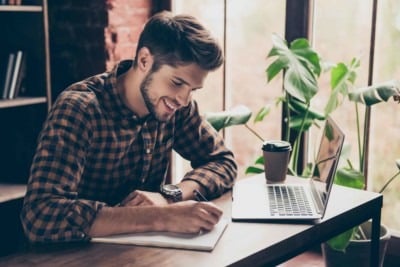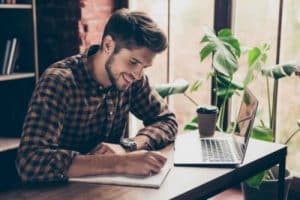 EET uses practice exams as capstones for their course concepts. They do so by issuing timed exams at the end of each depth class. These simulate the real thing as closely as possible— they consist of 40 questions each and are timed for 4 hours. Because of that, students will be intimately familiar with the testing process by the time they've finished their coursework. They'll be experts at both the contents of the exam and its structure.
By contrast, School of PE is a bit less impressive. Out of a question bank of thousands, they only provide three full practice exams to enrolled students. In all fairness, this should be enough for most students to feel adequately prepared.
Ultimately, EET's practice tests tend to be more effective than School of PE's. They teach you more than just memorization; they also help you understand and get used to the testing environment.
Winner: EET PE Review

Recommendation
Recommending just one of these NCEES-approved courses is difficult here. By most measures, School of PE is the better choice. They have great extra content and interaction that their competitors just don't.
If you're okay with spending more money for the best possible materials, then choose School of PE. But if you need a more affordable option, EET is an excellent choice.
Winner: School of PE Review


Get $1,000 Off School of PE PE Civil Course
4 uses today
Last Used: 2 days

Save Up to $300 on School of PE PE
6 uses today
Last Used: 4 days

Save Up to $300 on School of PE FE
1 uses today
Last Used: 4 days

$200 Off School of PE FE Review Course –
243 uses today
Last Used: 20 hours

$200 Off School of PE PE Review Course- Undergrad
77 uses today
Last Used: 20 hours

Get $180 Off School of PE PE Civil Course
1 uses today
Last Used: 4 days

Military Discount- $100 Off School of PE PE Review
3 uses today
Last Used: 20 hours

Military Discount- $100 Off School of PE FE Review
10 uses today
Last Used: 20 hours

Get $100 Off School of PE PE Review Course
10 uses today
Last Used: 21 hours

Get $100 Off School of PE FE Review Course
19 uses today
Last Used: 20 hours

$50 Off School of PE PE Review Course –
uses today
Last Used: 4 days

$50 Off School of PE FE Review Course –
uses today
Last Used: 4 days

$10 Off School of PE PE Mechanical Courses
1 uses today
Last Used: 4 days