It's been said that the first ten years of an engineer's career are their most creative. That means the clock is ticking from the moment you finish your education to make the most out of those creative years. And if your personal engineering journey requires you to take the PE Exam, you'll probably want to prepare as quickly and effectively as possible so you can pass for the first time (same could obviously be said for the SE or FE exams as well).
What's the best way to prepare for the PE Exam? While there's no one size fits all answer, PPI2Pass is a terrific option to consider. Whether you're looking for a full course or just some review materials to help you to prepare for exam day, this set of FE and PE prep materials is worth your attention
What makes us so impressed by PPI? It all comes down to customization:
The options and tools are available in this prep course to ensure you're prepared for exam day. However, your study schedule and exam prep materials are entirely up to you. Keep reading to see how PPI2Pass provides a one-of-a-kind exam prep experience!
---
Overview of PPI2Pass
PPI began in 1975 with the publishing of Michael R. Lindeburg's Civil Engineering Reference Manual for the PE Exam. After this first publication set the standard for PE Civil Exam preparation — which still stands to this day — PPI2Pass.com went on to offer their expertise in other areas including educational services, architecture and design exam prep, as well as professional licensure programs.
After an acquisition in 2018, PPI became a Kaplan company. But while ownership may have shifted, their track record remains stellar; their licensure programs have helped millions of engineering professionals to date.
Here are some key features of PPI and their PE exam review course:
Specific materials per PE discipline

High variety of content & courses

Several informative textbooks

Additional resources for established professionals

Online & offline support

Frequently updated to match exam changes
---
What's Included With PPI2PASS
Specific Materials per PE Discipline
Not all Professional Engineering disciplines are the same— just ask students from PE electrical pre and mechanical engineering prep to compare their notes. To accommodate these differences, PPI2Pass provides unique content for each of their disciplines.
Need to take your PE Civil exam? PPI2Pass has breadth and depth test prep options that allow you to be as thorough with the content as you like. Furthermore, this provider breaks up the PE Civil discipline even further into categories like Construction, Geotechnical, Structural, and more. Each of these options provides users with unique bundle options, allowing you to find exactly the topics you need while avoiding areas you already know.
High Variety of Content & Courses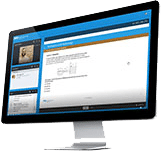 Most exam review sites will offer you a few prep courses, throw in some additional review materials on the side, then call it a day. PPI2Pass goes a step further in their approach. For example, each of their PE Exam subjects has its own set of bundle options— including the ability to enroll in Live online courses or OnDemand courses.
Additional Resources for Established Engineering
Professionals
In addition to their wide catalog of exam prep materials, PPI's website also has a section dedicated to additional PE and FE review resources. Check out their PE Exam Resource Center and you'll be able to access free articles that cover additional topics that you'll want to know as a professional engineer.
Online & Offline Support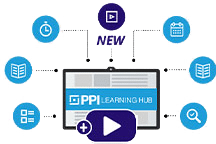 PPI has grown with the times, incorporating technology into their platform and overall review strategy. Students enrolled with this company always have a digital or physical option available— ensuring that they can make the most of their time at any time.
Why is this so important? It has to do with convenience, as you can see in the examples below:
PPI offers traditional textbooks as well as ebooks, while their Learning Hub digital platform also allows users to access all content available (practice problems, diagnostic exams, etc.) from their mobile phone, tablet, or computer.
They also have a quiz generator for creating additional practice tests and materials after you complete your diagnostic exams— although there's no physical equivalent to this, it's still a helpful tool for studying!
However, the best aspect of PPI's online support is the speed at which they update their study materials. Since the PE exam changes frequently, it's good to know that this is a test prep company that makes frequent updates to their curriculum. For example, a recent update introduced a new live course and several new practice problems and quizzes to prepare students for the new Computer-Based Testing (CBT) exam format.
---
PPI2Pass Pricing
Your total cost for enrolling with this PE review course can vary quite a bit. Essentially, your cost will depend on the amount of courses taken, study materials purchased, and bundles selected. These prices can change further depending on your topic of choice as well.
Despite these differences, there are similarities in how PPI2Pass subscription models are structured. This company offers 3-month and 6-month subscriptions on OnDemand prep course bundles. Textbooks can also be purchased a la carte, so you can easily supplement an all-digital subscription if you only need one physical study aid.
Because of this flexibility, it's easy to find a well-priced package that fits your needs. On top of that, PPI offers the option to finance through Affirm for many bundles, making it easy to pay monthly instead of all at once.
---
Pros & Cons
Does PPI seem too good to be true? Here's a better look at the positives and negatives:
Pro – Wide Breadth of Topics:

PPI has a review course for essentially every version of the PE Exam that you could take. They also allow you to look at broader topics or really drill-down on specialty disciplines.

Pro – Guided Learning:

Even if you decide not to enroll in the Live or OnDemand courses, you can still receive some guidance as you progress through your studies. This learning hub grants you access to practice questions, diagnostic exams, and regular progress reports guides you through and ensures that you can reflect on your results.
Pro – Online Support:

Who doesn't want online support in today's always-connected world? Limiting yourself to traditional paper study materials isn't always convenient — and you may not always have an internet connection handy — but you're always covered and never have to choose between the two.

Con – Confusing Catalog:

While we loved the amount of features that PPI2Pass include with their prep courses and online study materials, the sheer amount of content on their site can make it difficult to find exactly what you are looking for. There are also some courses and sub-menus with similar names, so you really need to read the fine print to ensure you're actually paying for the course you need..
---
Ideal Customer
Check out these suggestions if you're still unsure about signing up for a PPI prep course:
If you prefer ample options for review and ways to drill down on specific focus areas,

this is the course for you.

If you prefer having both digital and traditional physical study materials,

this is the course for you.

If you value an adjustable pricing structure that molds to the pieces/items you actually use,

this is the course for you.

If you prefer fewer options with little to no customization options,

this isn't the course for you (more here).
---
Final Recommendation
Due to their expansive range of content and interactive review materials, PPI earns our recommendation with flying colors. Whether you enroll in their fully-featured Live & OnDemand courses or you just prefer to take things at your own pace and utilize their diagnostic exams and progress reports, you can have peace of mind knowing that you are taken care of and your specific preferences will be met.
Visit PPI2Pass today for more information on their course catalog and offerings!
PPI2Pass Promo Codes
---
Frequently Asked Questions
Have any issues about PPI2Pass or the PE Exam in general? Here are some answers to commonly asked questions:
❓Q: What topics are covered on the PE Exam?
A: This will depend entirely on your discipline of choice. Some common exam subjects are Chemical, Electrical, Mechanical, and Structural, but there are several more that are less popular such as Agricultural and Nuclear. Check the NCEES website for a complete list.
❓Q: Is the actual PE test open book?
A: In some cases, yes; however, many exams have already moved to a computer-based testing model. Generally speaking, pencil and paper exams will allow you to bring a book of reference materials, while computer-based tests will not. Please refer to the information present on the NCEES website or with your PE exam prep course for additional information.
❓Q: Is there a mobile app for PPI2Pass?
A: There is currently no dedicated mobile app for this PE exam prep course. However, PPI2Pass enables users to seamlessly access digital content and review materials on their mobile phone, desktop computer, or tablet.
---