You've already taken the first step and decided that you want to become a CPA.
Your work might be helping you with this process, or you might be taking these next steps on your own— but either way, you're probably wondering how to get started.
At this stage, the most important step you need to take is finding a CPA prep course to help you study effectively.
There are tons of CPA prep courses out there, but we're going to focus on two of the most popular options: Wiley CPA and Surgent CPA Review. While both of these options have helped coach students into becoming CPAs, they have several differences worth noting.
We've broken up this comparison of Wiley vs. Surgent into the more important features of each course. This way, we can highlight the strengths and weaknesses of each.
Check it out below!
---
Wiley vs. Surgent: Knowledge Assessment
Not all CPA courses come with a knowledge assessment or adaptive learning technology. But choosing one that has this feature can be particularly useful.
These assessments help figure out what you already know so that you can focus your study time most effectively on the concepts where you have the least background.
Surgent CPA Review
Surgent gives you a comprehensive assessment that includes 10 quizzes to determine your current strengths and weaknesses before you even get started. That can save you a lot of time upfront; you'll know which concepts you only need to review and which ones you'll need to spend more time studying.
Surgent also creates a ReadyScore for you based on your quiz performance. This acts as an indicator of your predicted score if you were to take the CPA exam that day. Essentially, tracking your ReadyScore as you progress through the course can help you know when you're ready to register for your CPA exam.
Wiley CPA
Wiley's CPA course doesn't have as comprehensive of an assessment before you get started. However, they do have some progress tracking tools, such as their diagnostic algorithm. That way, you'll still know where you are and whether you're ready to take the official exam.
Winner: Surgent CPA Review

Surgent's comprehensive system is the better system when it comes to knowledge assessment and tracking.
---
Wiley vs. Surgent: Study Planner
Once you know what you need to focus on, you also need a good study plan to help you get there.
While most CPA courses are mostly self-guided, having a study plan and tracking system can help keep you on track. Both Surgent and Wiley offer fairly good study planner systems, so let's look at each one.
Surgent CPA Review
Surgent's study plan gives you recommendations based on your past performance and progress through the course materials, including study questions and practice tests. Its estimates are updated daily to give you the best results.
Wiley CPA
Wiley's study planner gives you the option to input your desired exam date as well as customize your availability to study. This way, it adapts to the exact time you have for study— not just your progress.
Wiley's system also averages the time it takes for most students to complete any given section of the course material. By estimating how much time you'll need to spend on each section each day, this helps to determine the best study path to get you ready for your chosen test date.
The biggest downside with this planner is that it doesn't update automatically; instead, you have to manually input your progress.
Winner: Tie
Overall, Wiley has an impressive system for helping you get ready for the exam on time. At the same time, Surgent's study guide is more responsive, instead of a predetermined study plan.
---
Surgent vs. Wiley CPA Review: Practice Questions and Exams
With any CPA course, the practice questions and exams are the core of how you'll assess your own learning. They're essential training to help you answer questions on the real test!
Check out how these CPA review courses use practice questions to help CPA candidates study:
Surgent CPA Review
Surgent has about 7,700 practice questions in its bank. That's plenty of unique questions covering the different sections of the exam— you'll gain valuable experience as you work through the course.
Wiley CPA
Wiley offers 17,000 questions in their multiple-choice question bank. This library is big enough to provide candidates with tons of study time before their exam. You can easily complete the whole course without seeing a single repeat!
Winner: Wiley CPA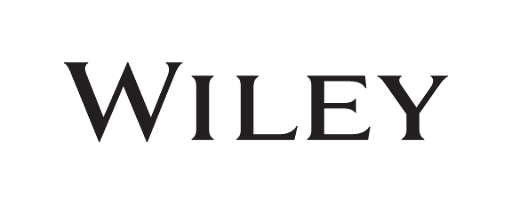 While both of these question banks are larger than average, Wiley certainly has more to offer students who primarily want to test their mastery through practice questions. With that being said, there are plenty of extra features Surgent provides as a supplement.
---
Surgent vs. Wiley: Exam Simulations
Test simulation questions are the most complicated parts of the exam. These process-based questions test your ability to perform advanced calculations and determine what approach is best suited to different situations in a professional setting.
Both of these CPA review courses have a reasonable number of test simulations. However, Surgent offers slightly more than 400 test simulations, while Wiley has a library of slightly more than 200.
Winner: Surgent CPA Review

Even though Wiley has more multiple-choice questions, Surgent will give you a little more opportunity to practice these far more complicated questions. It's clear that Surgent is much more invested in providing quality study materials than they are with sheer quantity.
---
Surgent vs. Wiley: Video Lectures
Good video lectures will accompany your textbook and other study materials. The end goal is to help you hone in on the most important concepts and material as well as presenting another way of learning the primary materials.
Surgent CPA Review
Surgent offers about 120 video hours with their course, broken up into over 300 relatively short videos. By focusing on time-efficient content, the aim is to reduce your overall study time without sacrificing knowledge or exam success.
Wiley CPA
Wiley offers 140+ hours of video lectures, including 60 deep dive videos. Having more videos than Surgent helps ensure you have the comprehensive information you need instead of only going over partial content. However, it will also take up much more of your study time and might not work with a 3-month study plan.
Winner: Tie
In this case, it's hard to pin a clear winner. Wiley has more video content— which will be useful for some learners, but may take up too much time for others. Alternatively, Surgent has less video content that's optimized for shorter viewing time and more efficient learning.
---
Wiley vs. Surgent: Prices and Access
Price isn't everything, but it's definitely not nothing either.
The most expensive course isn't necessarily the best option for you as a learner, but it often comes with enough benefits to justify the cost. But if your employer isn't paying for your course, becoming a CPA can be cost-prohibitive— so you have to find the most value for your budget.
To achieve that, check out this comparison of Wiley CPA and Surgent CPA Review prices and access periods:
Wiley CPA
Wiley's complete set runs $2,999. Alternatively, you can opt for their less impressive packages for $2,199 or $1,799— or just buy parts of their program for $699 per section.
As for access, you'll be able to use their materials as long as it takes to pass your exams thanks to their guarantee. This removes the need to pay for any updates or renewals, which is helpful for your wallet in the long run.
Surgent CPA Review
Surgent has an Essentials pack that's a little more affordable — but also slimmed-down — for $999. Their popular Premier Pass is $1,599, and their Ultimate Pass runs $1,999. They have a more affordable entry-level package than Wiley, but their mid-range option is a bit more expensive.
Surgent also gives you unlimited access to their course materials once you've purchased them. This may sound identical to Wiley's guarantee, but it actually means you can keep using their content as reference after passing the test.
Winner: Surgent CPA Review

Overall, Surgent has more adaptive pricing and longer access. These two aspects, while not the end-all be-all, make it a lot easier for you to brush up on core CPA concepts at any time during your professional career.
---
Wiley vs. Surgent: Learning Support
Learning support includes extra study content that you can add on to your course for an additional fee. Some courses include these materials as supplements to their higher subscription levels; others list them as optional downloads that can be purchased for a small fee.
Here are a few of the extras you can get from each course:
Surgent CPA Review Supplementary Content:
Unlimited content and customer support (answers within 24 hours)

Flashcards

1 on 1 coaching

Audio lectures

Optional Excel certification
Wiley CPA Supplementary Content:
Mobile study app

Printed focus notes

Live CPA accounting classes

Expert mentors and 1 on 1 coaching

11

th

-hour final review videos and materials for the week before your exam
Winner: Surgent CPA Review

Surgent has some features that Wiley doesn't provide, such as audio-only versions of their lectures and an Excel certification course. Additionally, Wiley's mobile app has received multiple bad reviews from students due to functionality issues. Surgent has the better selection of extra support content, so they get the win!
---
Final Roundup
These two courses both have their strengths and weaknesses, but it's all about how you study.
Surgent is the better option for people who are looking for a study plan that adapts to them and lets them learn on the go. Also, Surgent's system is optimized to reduce your study time, so it's excellent if you're looking for a timesaver.
Wiley is a decent option for people who like a strict schedule. It's ideal for those who want to meet study requirements based on a plan that only changes when they need it to.
Overall, we believe that Surgent's course offers the better experience. But it's up to you to decide which CPA prep course is right for you.
Hopefully this comparison helps you make an informed decision, and we hope you pass the CPA exam!

Take $1,000 Off Surgent CPA Ultimate Pass
66 uses today
Last Used: 4 hours

Take $740 Off Surgent CPA Ultimate Pass
177 uses today
Last Used: 5 hours