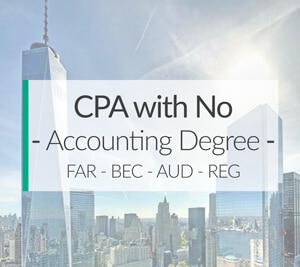 Is it possible to become a CPA without a degree in Accounting? Yes, it is possible for non-accountants and non-accounting majors to become a Certified Public Accountant (CPA). It's just getting a lot harder than it used to be.
Let's take a look at how you can become a CPA if you are not an accounting major and don't have an accounting degree. It's a little tricky, but it can still be done.
---
Non-Accountants' Guide to Becoming a CPA
CPA Educational Requirements for Non-Accounting Majors
Minimum Accounting Education Requirements
I'm sure you know by now that the CPA credential is regulated by individual states. This means that each state sets its own requirements and rules for the certification process. Here's a general guideline for how these CPA requirements typically work.
Most states require that CPA candidates have a bachelor's degree in accounting in order to sit for the exam, but not all of them. This means that you have to sit for the exam in one of these states.
At the moment Maine, Hawaii, Massachusetts, Georgia, and Alaska don't require you to have an accounting degree. Keep in mind that you don't actually have to take the exam in the state that you are planning to become certified. You can take the exam at any Prometric testing center in the country regardless of whether it is in your state or not.
All four of these states have slightly different requirements, however. Some are better than others. Let's go through the list.
Maine only requires 15 credits of accounting classes, but it also has much more stringent experience requirements. Candidates must fulfill at least 4,000 hours of relevant work supervised by a CPA before they can become certified.
Hawaii requires 18 credit hours of accounting coursework and has relatively loose experience requirements.
Massachusetts requires 21 credit hours of accounting classes and has extra rules about which courses must be included in these 21 credit hours.
Georgia requires 20 credit hours of accounting courses and 18 credit hours of which have to be deemed upper-level classes. This means that remedial courses like accounting 101 and 102 don't count toward the 18 credit hours.
Alaska is probably the most friendly non-accounting major state because it requires less than 15 credit hours of accounting as long as the candidate can earn 1 year of work experience before he or she is certified.
Update: Confused about your accounting experience requirements? NASBA has a feature on their website called Experience Verification that allows you to more easily track your progress completing this requirement!
Fulfilling the 150 Credit Requirement
Most states have adopted the 150-college credit hour rule that requires candidates to earn at least 150 college credit hours before they can be certified. This is actually a good thing for non-accounting majors because it gives them a chance to earn some of the accounting requirements that they didn't earn in their undergraduate degree program.
If you don't have a bachelor's degree in accounting, you should use these additional college credits needed to reach the 150-rule to get all of your accounting classes finished.
There are two good ways to do this. You can either simply take more accounting classes at the undergraduate level or you can apply for a graduate-level business degree like an MBA. Once in the graduate program, simply take as many applicable accounting courses as you can.
---
CPA for Non-Accountants – Work Experience Requirements
Gaining the necessary accounting experience for candidates who don't have an accounting degree and have never worked as an accountant can be kind of difficult. I would recommend that you check with your state board to see what they accept as work experience.
You would be surprised. Some states are very lenient when it comes to work experience while others are really strict. The lenient ones will allow you to work any job in an accounting firm and some will even allow you to work in academia or the government. The more strict states often require that you work directly under a licensed and practicing CPA doing audit work.
Check with your state board to see what will pass as experience and try to find a job doing that.
---
Get Discounts On CPA Review Courses!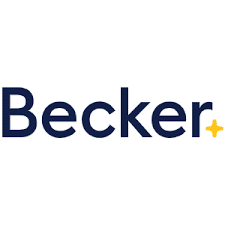 Extended Sale! Enjoy $1,330 Off Becker CPA Pro
29 uses today
Last Used: 2 hours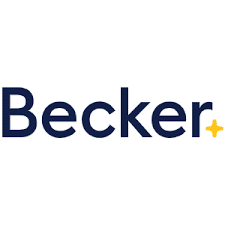 Extended Sale! $1,000 Off Becker CPA Concierge
5 uses today
Last Used: 8 hours

Take $1,000 Off Surgent CPA Ultimate Pass
66 uses today
Last Used: 5 hours

Take $740 Off Surgent CPA Ultimate Pass
177 uses today
Last Used: 5 hours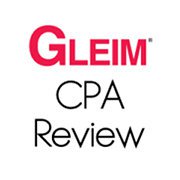 Take $460 Off Gleim CPA Premium Course
18 uses today
Last Used: 5 hours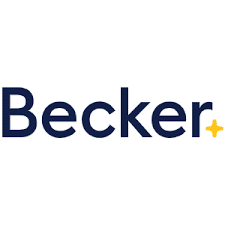 Save $425 on Becker CPA Business Exam Review
2 uses today
Last Used: 8 hours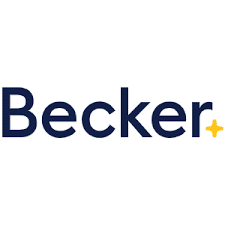 Becker CPA: 0% Interest Payment Plan
160 uses today
Last Used: 8 hours

Save 20% on Yaeger CPA Review Course
uses today
Last Used: 11 hours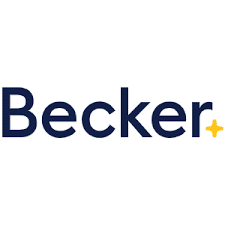 Save on Becker CPA Single Part Courses
211 uses today
Last Used: 8 hours
---
Can Economics and Finance Majors Become CPAs?
Yes, people with Economics and Finance degrees can become CPAs if they meet the minimum educational and work experience requirements that we talked about above, but it's not easy.
The hardest part for these candidates to get certified is their accounting education. Most Econ and Finance majors don't take many accounting classes in college. Thus, they will need to go back and pick up the minimum amount of hours in order to meet the exam requirements.
Both Econ and Finance majors are probably best off getting an MBA to fulfill these requirements. This will also help their careers in the long run anyway. Econ/Finance degree + MBA + CBA = mad cash.
---
Any Accounting Certification Alternatives to the CPA?
Yes, non-accounting majors have a few other options for accounting certifications if they don't want to go through the requirements of becoming a CPA. The two main CPA alternatives that they can pursue are the CFA and CMA designations.
CFA Designation
Chartered Financial Analysts typically work in the finance and investment industry determining where hedge funds should invest their capital. An alternative route to consider if this isn't your cup of tea is getting a Master of Business Administration (MBA) degree. You'll want to make sure you understand the different requirements between an MBA vs CFA before you choose.
CMA Designation
Certified Management Accountants are internal controllers who run the operations and financials of a company. These professionals typically fulfill the role of the COO or CFO in a company.
Keep in mind that neither of these designations takes the place of the CPA certification. Neither can perform audit or tax functions that a CPA can.
---
Become a CPA without an Accounting Degree
My recommendation is to go for it. It's not easy to get your CPA license without an accounting degree, but it is completely doable. Plus, it's never going to be easier. Eventually, all states will require a bachelor's degree in accounting to sit for the exam. A word to the wise– get it while you can. You won't regret it.
If you are seriously considering getting your CPA license, you will need to prepare for the exam. The best way to get prepared is to get a proper CPA review course. I've used and reviewed all the top courses and analyzed which one will work for you based on your study style, budget, and schedule. Here's a list. Check them out to see which one will work for you.