Social media is a powerful force for gaining new clients, especially the word-of-mouth recommendations that are the backbone of building a certified public accountant's practice.
However, CPAs and similarly minded professionals (like doctors, lawyers, and engineers) face major branding challenges when it comes to social media marketing.
Often, the most viral and shareable content tends to be silly or adorable. But those adjectives aren't exactly on-brand for the professional who stands between a client and the IRS.
Worse, we can be honest and admit the topics relevant to CPAs aren't exactly attention-grabbers. But fear not. A few of your resourceful colleagues have examples of how to split that difference. Here they are, for your inspiration and imitation.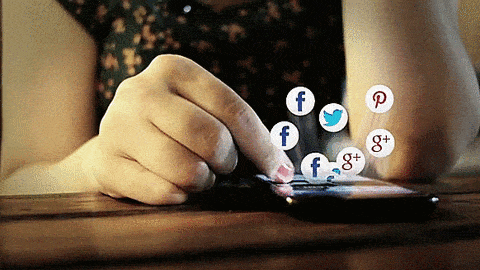 4 Brilliant CPA Social Media Campaigns to Emulate
1. Former CPA Cathy Iconis Shows Twitter How It's Done
Twitter had 330 million users as of January 2020. If even a tiny number of those users need a CPA, that could still give you a chance at hundreds of new leads. That's the power of Twitter: volume.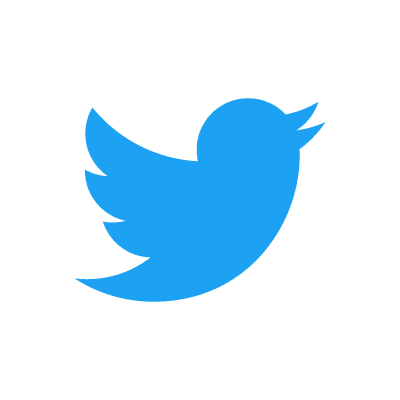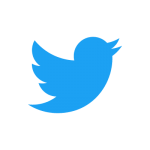 However, that volume is also a problem. With one-third of a billion people on the platform, how can your business stand out and be noticed? Atlanta-based CPA Cathy Iconis found a way that worked so well for her that she no longer works as a CPA, but rather uses her online presence as her core income generator.
Twitter has a popular feature called a Twitter chat, where everyone uses the same unique hashtag to have a conversation together. Participating in these chats puts your name and expertise in front of potentially thousands of people who might be interested in what you have to say.
Iconis saw the value of this but didn't stop there. She hosted her own Twitter chat, #QBOChat, co-branding it with Quickbooks and creating an exemplary amplifier for her voice.
Key Takeaways
Use Twitter chats to amplify your voice.
Leverage that amplification into both general brand awareness and lead building.
Find ways to turn your social media presence into fully owned marketing.
What You Can Do
Identify Twitter chats related to your accounting specialty.
Find Twitter chats for your community.
Find Twitter chats for your industry.
Publicize specific "office hours" during which you'll participate in the Twitter chats you choose.
2. IRS Medic Is On the Case
Providing valuable information is the way to succeed with content marketing. Although the blogosphere is so full of content it can be hard to get noticed, video content performs remarkably well.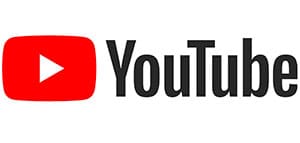 Consulting Firm IRS Medic created an entire YouTube channel with short videos addressing specific problems people might face, along with solutions a layperson can apply on their own. The tone is sympathetic and knowledgeable, with a strong "we're in this together" vibe.
The result is more than 7,000 subscribers — not much by celebrity standards, but a solid performance in the world of tax accountancy — with individual videos receiving up to 101,000 views. The general message of the channel is twofold:
Here is valuable, free information you can use to attempt this highly complicated endeavor by yourself.
If it's too complicated or time-consuming, we're knowledgeable enough to do it for you.
Watch an example in action here, where they help calm and advise viewers in danger of tax delinquency:
Delinquent tax returns and IRS amnesty: The basics
Key Takeaways
Identifying pain points and providing partial solutions is a powerful video marketing strategy.
Short videos, each on different topics (or subdivided topics), outperform longer spots.
This is the equivalent of the tried-and-true free consultation strategy, only less costly because it takes none of your time once the video has been posted.
What You Can Do
Identify the top five to 10 questions you receive from new clients, incoming calls, and similar conversations.
Create simple videos answering those questions.
Use social media to share and leverage those videos for maximum exposure.
---
---
3. Business Leader Seth David Leverages Facebook Groups
You can't do "chats" on Facebook, but you can use groups in a similar manner. A Facebook group puts your name in front of strangers who are interested in what you have to say. If you're smart and engaging in what you tell them, those strangers can become leads, and those leads can become clients. These clients can become brand advocates, spreading the word about you to all of their friends who need accounting help.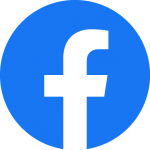 Not unlike Cathy Iconis, Nerd Enterprises founder Seth David took this concept a step further by founding the Between Wall & Main business accounting Facebook group. It grew to more than 1,000 members quickly, much like #QBOChat but with one powerful difference: Rather than trying to run the entire conversation himself, David invited business owners to give advice about topics. This created a community advantageous to the businesses who took part.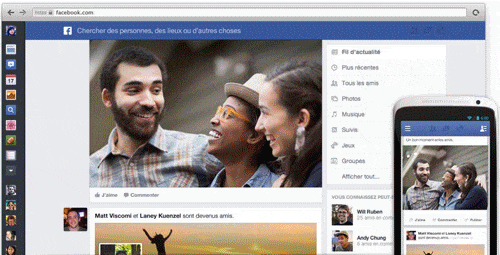 As it happens, David's practice focuses on training and helping small-business owners with tax preparation. When those business owners need tax help, it's clear who they will think of first.
Key Takeaways
Leveraging Facebook groups gives you access to a larger audience.
Seeking specialized audiences helps grow brand awareness where it's the most useful.
Creating real value (in this case, by providing a place for potential clients to grow their own interests) positions you well for your own needs.
What You Can Do
Find out what your core customer base needs most from an online community.
Find or create that community and show them what you know and can do.
Help members individually without immediately asking for anything in return.
4. Accountant Associates Makes the Most of an In Joke
As we mentioned earlier, it can be hard to be funny and breed confidence in a field like accounting. The New Jersey Society of Certified Public Accountants (NJCPA) manages to stick the landing by combining two elements that make content eminently sharable.




The first is humor, whose power has been well-documented. The second is the appeal of behind-the-scenes content. In the social media age, transparency is a powerful tool, and peeks "behind the curtain" provide that transparency.

In a video viewed by nearly 25,000 people, NJCPA films accountants telling their favorite joke. The jokes are nerdy and funny, playing well within the public archetype of an accountant while simultaneously showing both a human and expert side to the participants. It captures the best elements of Intel's "Our Jokes Aren't Like Yours" spot, spun for a more personal client base.
Watch it here:
Young CPAs Tell Their Favorite Accounting Jokes
Key Takeaways
Transparency is golden on social media.
Humor can be appropriate even in accounting.
Your personality is what makes your brand uniquely your own.
What You Can Do
Think about the quirky traits of you and your team that might make for "sticky" online content.
Devise ways to showcase them in a context that also builds trust and authority.
Final Thought: Your Next Step
It's been said that "good artists borrow and great artists steal." Nowhere in the world is this truer than in social media marketing.
Your first step is to decide which of these campaigns would be the best for your brand and personal preferences. Once you've done that, map out your specifics and make the idea your own.