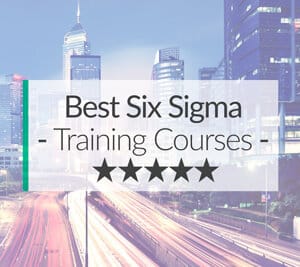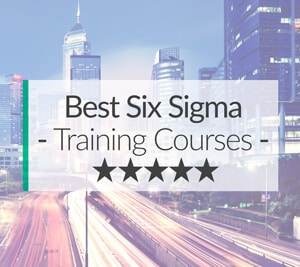 Choosing the best Lean Six Sigma Certification course online that will help you become Six Sigma certified at any belt level can be pretty tricky because there are a lot of great options to choose from. Each Lean Training course has different features and is aimed at slightly different types of individuals, so how can you make sure you get the right one?
The best Lean Six Sigma Certification course depends on you, not what other people say. Think about what is most helpful to you in your learning process. Did you learn best in school from listening to your teacher lecture, or did you learn best by reading the textbook and answering questions? Both of these are great ways to learn, but keep in mind that each LSS course emphasizes these features differently.
The key thing in picking an online Six Sigma training course is that you find one that works for you. After all, studying for the exam is no small feat. It will probably take you 5 weeks to get your Six Sigma Green Belt alone. There's no reason to make that process longer. You want something that will prepare you faster and easier.
That's why I reviewed the 5 best Lean Six Sigma certification courses for you. This way you can read about the advantages and disadvantages of each program and compare each LSS study material features, so you can be sure to make the right decision.
Don't get hung up on which study guide to buy. Use the comparison chart below to find the right one and save some money with our Six Sigma course discounts!
---
Quick Links to Six Sigma Online Prep Courses
---
2019's Top 5 Six Sigma Certification Online Courses and Study Guides Below:
Here are the best Six Sigma certification courses online to help you pass the exam and get your Six Sigma Green Belt Certification.
---
MSI Certified Six Sigma Training Course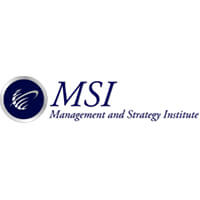 The Management and Strategy Institute (MSI) has specialized in creating fully online Lean Six Sigma study materials for the last seven years. Their courses are designed to be flexible and accommodate your busy life by letting your study at your own pace without the rigid structure of traditional classrooms.
MSI courses will help you prepare to get your white, yellow, green, or black belt certifications with all of their different course options that give you up to 12 months to study. It doesn't matter which level of LSS certification you are working towards, MSI has a course for you. Each course includes extensive written materials and over 400 practice questions covering all of the topics on the exam. In addition, you will get 3 PDUs.
Once you finish your program, MSI will send you a professional certificate and full transcripts that you can frame in your office or send to employers. No other company does this, so it's pretty cool. Plus, there's no extra fee for the certification. It's included with your course purchase!
MSI is not only known for their awesome Lean Six Sigma study materials; they're also known for their student support. They are one of the few courses that allow you to take a FREE trial of their platform to see if you like it before you buy it. PLUS, they offer a 100% money back guarantee. If you don't like the course, you can return it within 30 days, no questions asked. That's pretty awesome. There's no risk, no hidden fees, and no reason not to at least try it out.
---
SimpliLearn Six Sigma Green Belt Course


SimpliLearn is a test prep company that makes tons of different study materials for a variety of professional exams. Their experts know what they are doing when they create a review program and their Lean Six Sigma study materials are no different.
They lay out all of the Lean Six Sigma methodologies and DMAIC principles in a way that is easy to understand and easy to remember. The SimpliLearn course includes more than 500 practice questions in their 64 practice quizzes. If that wasn't enough testing for you, you can also take advantage of their 4 full-length practice exams!
These practice exams are simulated to look and feel just like the real thing. This way when you show up on your exam day, you won't be surprised at how the software looks or how the time requirements feel.
This course also includes video lectures, 4 PDUs, and 90 days of time to access the materials.
The two biggest downfalls to this course are that a certification is not included. This means you will still have to pay for the exam and the certification. It also only offers LSS Green Belt course materials. If you are looking for other belt certifications, this one won't help.
---
ExpertRating Six Sigma Prep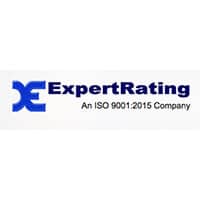 ExpertRating offers one of the most affordable 6Sigma review courses on the market, but it is not as comprehensive as other courses. That's not necessarily a problem for some people though. If you don't need a lot of study materials and you just need to brush up on some concepts, this is a great study guide that will save you a ton of money. Let's look at what's included.
ExpertRating offers training for both Green Belt and Lean Six Sigma Black Belt training certificates. They include more than 200 practice questions along with explanations and solutions. Their materials focus on real-life project scenarios in an effort to help you understand the methodologies and apply them to future questions.
Another great thing about ExpertRating LSS is that they include the certification in the price of the course. All you have to do is pay a small shipping fee and you will get an awesome physical certification in the mail. They also provide transcripts online that you can print or email to anyone you need to.
It also comes with 3 PDUs, a full money-back guarantee, and a free trial offer. There's no reason not to try it out and see how well it will work for you.
---
Pyzdek Institute Six Sigma Course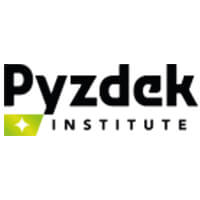 The Pyzdek Institute is the industry leader in Lean Six Sigma study materials. They offer the most comprehensive training for all belt certifications out of any course, so if you need more information and study materials, this is the course for you.
Pyzdek's training program is divided into smaller lessons each with their own goal of teaching you a facet of the DMAIC principles. This is not only an easy way to learn and understand the concepts; it's also a really efficient way to get through the materials and study topics. Shorter lessons tend to hold your attention longer and help you focus on learning the topics.
The Pyzdek Institute LSS study materials include more than 70 modules, 700 practice exam questions, and graded assignments. It also includes 4 PDUs / 18 CEUs and a 1-year Minitab license depending on which belt you are going for.
Another great feature is the PI works with non-profits to provide Project Coaching and their project-based certification with anywhere between a 4-180 hour commitment depending on your desired belt. To make this possible, they offer a few different subscription levels to choose from allowing you to study with their materials for as little as 30 days and as much as 1 year!
---
iCert Global Six Sigma Study Materials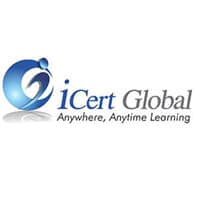 iCert Global offers both Green Belt and Black Belt Lean Six Sigma study materials led by expert instructors. iCert Global specializes in professional online education and their LSS courses are no different.
Each course is led by one of their instructors who not only teach you the materials but also mentors you during the process. This is a great way to learn the concepts and be able to put them into practice. Most of these classes consist of a 4-day workshop intensive that covers all of the topics and concepts that you need to know and understand. You then have 90-day access to their online materials to continue studying.
Their online software also includes an exam simulator to practice taking the exam with over 600 practice questions and full-length exams. iCert Global SixSigma Prep also includes video lectures and 4 PDUs.
---
Top Six Sigma Certification Course Discounts
To all students looking for a way to save money on their Six Sigma study resources, take a look at our list below. We've put together promo codes and discount codes for the Lean Six Sigma study materials and prep courses with the highest ratings: companies like Simplilearn, MSI Certified, and Grey Campus. Don't waste your time or money!
What are the Best Lean Six Sigma Study Materials?
Top 3 Best Six Sigma Certification Training Courses of 2019 – Comparison Guide
| Six Sigma Training Courses | Best for: |
| --- | --- |
| MSI Six Sigma | Best Value |
| Simplilearn Six Sigma | Great Toolkit |
| ExpertRating 6 Sigma | Most Affordable |
| Pyzdek Institute | Most Comprehensive |
| iCert Global Six Sigma | Best Mentoring |