Any real estate agent worth their salt knows that they need a good Customer Relationship Management (CRM) system in order to be successful. However, there are way too many options online for anyone to be able to choose from, which can be a serious problem when looking to do business.
Still, if you've already spent good money and effort on lead generation, it's important to maximize the ROI from them by maintaining effective contact. That's why I've gone out of my way to research the best real estate CRM software currently available.
After looking at all the available options, I picked out the 6 best ones below. The following CRMs currently outclass everything else being offered— they're the best of the best and are definitely worth checking out.
#1 Propertybase CRM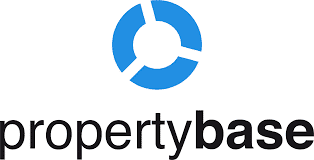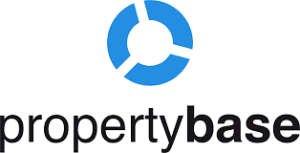 Propertybase makes an excellent first impression for any realtor. Their lead management platform boasts multiple useful features beyond simply storing contact information. This is because they want you to be as successful as possible— good business for you means more money for them. Additionally, they've built their platform to be easy to use and hassle-free.
Capture, Connect, Close with Propertybase
So what are the additional features included with Propertybase?
First is their excellent Salesforce framework integration. This allows you to heavily customize your contact management layout by adding as many plugins as you need. They also include several quality of life features such as mass emails. They've even integrated lead generation into their site with BoldLeads in order to further help you out.
Propertybase has an inexpensive option that includes a solid IDX integrated CRM platform for a monthly subscription. But if you want more out of this all-in-one service, you're going to need to shell out some extra money to add a website and lead generation features. This is nice because it means you can fit Propertybase into your CRM budget regardless of its size.
What if you're a little light on customers to manage? In this case, we recommend you check out their BoldLeads platform for lead generation. When used in conjunction with their CRM software, you'll be able to make and maintain lots of professional connections!
With that being said, Propertybase can be fairly expensive. It doesn't help that some of their best features are locked behind the higher payment tier, and that it's charged monthly. However, it's worth paying the price if you can afford it, and they have a free trial to get your foot in the door.
Bottom Line
Propertybase is currently the best real estate CPM in the business. They include multiple quality of life features that no one else does. These will make your work life much easier than any other option out there.
---
#2 Contactually Review


The biggest selling point for Contactually is how they find real estate business leads outside of your current sphere of influence. By helping improve your email marketing and automation, they go a long way to help you step out of any self-imposed filter bubbles. What's even better is that they have a straightforward and easy to use CRM platform to accomplish these tasks.
There are a few key ways Contactually provides an ideal CRM solution to its customers:
First and foremost is their emphasis on marketing. In order to maximize your profits, they offer several marketing initiatives, as you can see with their accountability program. This ensures that you always follow up with the people connected to your business by tying it to a gamified "follow up score." This handy reminder ensures that you'll never neglect the important aspects of communication when it comes to your sales pipeline.
Contactually has different pricing plans, each with a variation if you're paying monthly or yearly. The first one is the basic Professional plan, which provides the bare essential CRM features. Next up is the Acceleration option, which includes extra support and lead nurturing content. If you plan on using their services for a long time, you can save a bit
Although this course can take a lot out of your budget, there are inexpensive options that are perfectly functional, just without some extra bells and whistles. And if you pay annually instead of monthly, you'll receive a pretty nice discount. So while it can be a strain on your wallet, Contactually takes steps to ease the financial impact, such as including a free trial.
Bottom Line
Contactually is an excellent option for people trying to get a little more out of their real estate lead marketing. If you sign up for their Acceleration package, the returns on your investment will be well worth the money spent.
---
#3 LionDesk CRM Reviews


LionDesk offers a straightforward and efficient CRM for you to use; it doesn't come overloaded with gimmicks and it understands how to do its job well. Plus, the areas they do focus on tend to be more developed than companies that spread themselves thin by trying to include too many things at once. Basically, the best way to describe this service is simplicity.
This simplicity is embodied in a few key aspects:
LionDesk ensures that it has an easy to grasp learning curve for their customers. Most people are familiar with the available tools in a matter of hours, making for an extremely efficient small resource. On top of that, they have some excellent automation features such as bulk texting. Another unique aspect of this service is that it lets you create custom information fields in contact profiles, which allows you to remember the finer details of your new leads at all times.
Additionally, LionDesk is the most affordable real estate CRM software on this list. There are two tiers: Pro and Pro Plus. Both are under $50, making it extremely difficult to turn this offer down. That being said, they don't offer any kind of annual subscription discount like other services listed here— but that's not a huge deal breaker considering how inexpensive it is.
Unfortunately, overuse of CRM tools can seriously clutter up your work. It doesn't help that LionDesk doesn't have many warnings or efficiency-minded features to help you with that. You'll have to figure out on your own what is and isn't worth keeping, which can lead to a lot of lost time.
Bottom Line
LionDesk is an excellent no frills option for a real estate agent looking to save money. They focus on what they're good at and it pays off. Make sure to check them out if some of the more expensive options seem off putting to you.
---
#4 Follow Up Boss CRM Review


Follow Up Boss focuses heavily on an area often neglected by other companies: real estate teams. Everything about this CRM suite has been designed to specifically help teams work together on leads in real-time. This is done primarily by making all aspects of its service assignable to different team members, which lets you compartmentalize and split up the workload in an easy fashion.
However, these aren't the only great aspects of this service:
Follow Up Boss also includes a great deal of integration and marketing automation. Again, this frees up extra time for team members to work on other aspects and generally makes everything run easier. Essentially, this professional tool is designed as an easier way to get teamwork done with minimal hassle.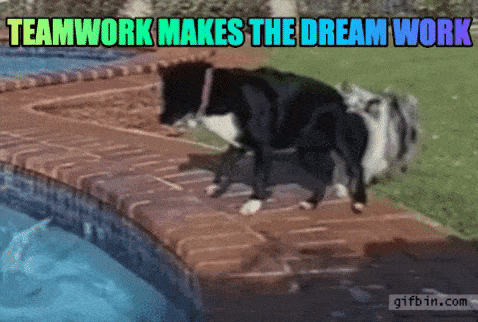 Due to its focus on collaboration, this CRM software's price is based on your team's size. 3 or fewer users will pay one price, while 5-person teams will need to pay another. They also support larger team sizes with similar increases in price. Fortunately, however, these costs even out to be very affordable when split among each team member.
Ultimately, Follow Up Boss' downside is the same as its upside— it's a team tool. Hence, individual realtors won't find it very useful for their work and will struggle to keep up with competitors. Plus, the price may be a bit too high to justify if it isn't being split among a team.
Bottom Line
Get this CRM if you're working in a team; it's currently the best option for that purpose. If you prefer to work alone, however, you're going to want to try Propertybase or LionDesk instead, depending on your budget.
---
#5 Realvolve CRM


Realvolve is unique due to the highly automated focus of its service. As much of its process has been streamlined that's possible. This way, you can focus on more important aspects of your work, especially those that require a personal touch.
To do this, a workflow is created for almost every task on the platform: emails, text messages, mailer campaigns, and so on. You can even automate certain paperwork for your team. On top of that, Realvolve has a massive library of templates and pre-written material, which allows you to work swiftly and efficiently at all times.
Much like Follow Up Boss, Realvolve bases their pricing on team size. This comes in the form of four different payment plans: Pro, Pro+, Team, and Large Team. The Pro package is the least expensive and is intended for individual real estate agents, while Pro+ costs almost five times more and is meant for teams of up to 5. The team package costs a bit more than Pro+ and is intended for up to ten users; this is definitely the best deal if you've got a large group of professionals. Larger teams need to contact Realvolve for pricing.
While this service is certainly handy, it doesn't have the best visual design. This can lead to clarity issues in some cases, although those can easily be worked out. Plus it's missing a few integration features that can lead to a bit of extra busywork, which is pretty strange for such an automation-heavy service.
Bottom Line
Realvolve is a good option for people who like automation in their work. You'll be able to focus on personal aspects of the job and more essential duties once the easier work is put in a workflow. Additionally, this is a solid choice for 10-person teams due to the reasonable group price.
---
#6 IXACT Contact Review



Last but not least, we have IXACT Contact. They offer a service similar to Propertybase by focusing on a wide range of strong features. This includes lead generation and social media tools. Using this service will definitely help you get the edge on your competition thanks to these, as well as some other smartly designed aspects on its platform.
To start with, everything has been designed with laser focus— no cutesy names for different features or a mess of menus to get lost in. You know immediately what every tool is and how to use it. In addition, they automatically include social media info for your contacts and place them in their profile. That cuts out a lot of legwork and helps you get connected faster.
Something that's really nice about IXACT Contact is that it has a highly customizable price tag. Your monthly payment is based on which services you're interested in, which means you can choose to pay anything between $33 to $500 a month. Check out their pricing page yourself for more info, or sign up for a free trial to get some hands-on experience.
Unfortunately, IXACT Contact doesn't have much to offer in terms of integration. That means you might need to use a few other outside platforms to hold additional information. Needless to say, that can get clunky fast if you aren't careful with your organization.
Bottom Line
IXACT Contact offers several strong features with customizable monthly pricing. Plus, they offer a free 6 months of their service to agents who've been licensed for under a year. So if you're just starting out as a realtor, this deal simply can't be ignored.
---