Website: Link
Physical Location: Radnor, PA
Year Founded: 1985
Exams Covered: CPA, CMA, CIA, EA
Continuing Education: Yes
BBB Grade: B-
Trustpilot Rating: 3.6
Social Media: Facebook, Twitter
Contact Page: Link
Surgent Professional Education offers a modernized web-based education for a wide range of industries. They use in-house adaptive learning technology to track their students' progress and predict when they're ready to pass their certification exams— this has helped thousands of students save hundreds of hours of study time while boosting their exam scores. So if you're interested in becoming: 
Certified Public Accountant (CPA): In addition to helping you save over $1,000 on Surgent's Ultimate Pass, we've got an exclusive Surgent CPA discount code to help you save even more on enrollment fees if you're already failed the CPA exam once and are trying it again.
Certified Management Accountant (CMA): You can save hundreds with one of our Surgent CMA promo codes— whether you're interested in their most affordable options or their fully-featured Ultimate course.
Continuing Professional Education (CPE): Once you've earned your CMA or CPA credential, you still need to keep up with the latest developments in your profession. To stay abreast of industry happenings and maintain your professional status, consider using a Surgent CPE discount code to cheaply learn what you need to know!
Enrolled Agent (EA): You can drastically reduce your education costs when preparing for the exam if you use one of our Surgent EA discount codes to enroll in Surgent's EA Premier Pass or EA Ultimate Pass.
Certified Internal Auditor (CIA): If you're interested in starting your career as an internal auditor, you can reduce your initial investment by using our promo code to save a few hundred dollars off Surgent's catalog of CIA review courses.
Certified Information Systems Auditor (CISA): We currently don't have any discount codes for Surgent's CISA courses— but check back later and we might have some in the future.
You can use some of our Surgent discounts to save on tuition and get started today!
Total Offers
Largest Discount $ 1200 off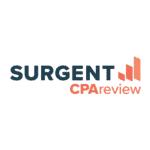 Switch to Surgent & Save $1,200
CPA, Exclusive Discount, Surgent CPA Promo Codes
38 uses today
Last Used: 41 minutes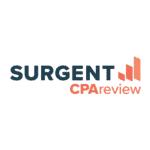 Save $1,100 off Surgent CPA Ultimate Pass
CPA, Exclusive Discount, Surgent CPA Promo Codes
37 uses today
Last Used: 6 minutes