The current state of the world has many people thinking about the future. While looking to the unknown and the uncertain can make a lot of people uneasy, there are companies dedicated to making sure you and your loved ones are prepared for the end.

Are you worried about scary topics like estate taxes, life insurance, or a living will? Don't worry, there are several online resources available to make planning for these tasks much easier:

The importance of these decisions for you and those you leave behind is paramount is extremely important. That's why we've researched the best estate planning services available online and compared the features of our top two picks.
Read on to learn more about Rocket Lawyer, Will & Trust, and the features included within their services.
Overview of Rocket Lawyer vs. Trust & Will
Are you unfamiliar with either of these services? Check out these simple summaries to understand what each estate planning service is about:
Trust & Will
Online Estate Planning Services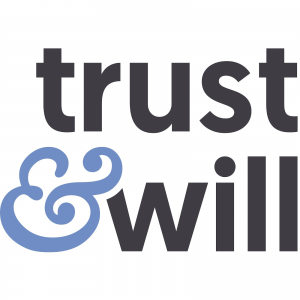 Trust & Will stands out in the complicated field of legal services due to their unique approach. Their specialized service is built around providing customers with an efficient and easy to use estate planner.

Most websites offering to sell legal services and retirement plans attempt to cover every topic under the sun in an attempt to ensure that the umbrella of their services has as far of a reach as possible. On the other hand, Trust & Will does exactly as their name implies and focuses solely on estate-related financial planning— living trusts and wills.
---
Rocket Lawyer Online Estate Planning Services


Having already helped over 20 million people with tax law services, Rocket Lawyer stands out in the field of legal services due to their unique approach and philosophy.
Bolstered by the primary belief that everyone should have access to simple, affordable legal services, Rocket Lawyer allows people to employ legal services from top professionals. Their services cover a wide range of needs, including life insurance policy forms, real estate agreements, living trusts, and even a la carte services such as attorney consultations. They also partner with legal representatives in order to offer discounted pricing to enlist their full services.
Rocket Lawyer vs. Trust & Will: Services
Rocket Lawyer
Rocket Lawyer offers a slew of estate planning services. These range from assistance setting up a last will and testament all the way to establishing power of attorney for a child. Once subscribed to their services, Rocket Lawyer allows you to create any of these documents at no additional cost.

Another feature of Rocket Lawyer's is that they provide options on their page for greater specificity during the document planning process. You're presented with questions or specific topics to help guide you through the process with titles such as "Prepare for Estate Planning," or "Distribute your assets after you die." Naturally, this is helpful if you don't know where to begin planning; this approach makes it clear what you would be looking for regardless of your circumstances.

Rocket Lawyer allows you to quickly select your document type then asks you a few questions to help you complete it within minutes. Users are then able to save and print the document as well as send your documents to others online for signing. Lastly, there's almost always an option available to get some extra assistance from estate attorneys or request answers to specific questions via a chat box. This is something that you don't see on many other estate planning sites, meaning that Rocket Lawyer's services offer a serious benefit.
Trust & Will
Trust & Will's options are notably limited in comparison to Rocket Lawyer's. However, there are some aspects of their services that are extremely helpful. While there may be fewer options available in terms of document types and services offered, this simplicity can be a positive depending on who you are and your given needs.

Trust & Will offers three flavors of estate planning services: Wills, Trusts, and Guardians. Similar to Rocket Lawyer, you can easily find your specified document, fill it out, save it, and sign online— or send the document to others for signing. They also provide easily accessible links with additional information about the document types directly under the option to purchase.
While there are similarities between the estate planning services from Rocket Lawyer and Trust & Will, the former's services are more comprehensive and cover a wider range of topics. It's also hard not to recommend Rocket Lawyer for anyone with additional legal needs outside of Estate Planning; they offer many options and they let users ask questions directly to lawyers. This extra level of service is the winning factor because it makes Rocket Lawyer more accessible.


Winner: Rocket Lawyer
Rocket Lawyer vs. Trust & Will: Pricing
Rocket Lawyer
Rocket Lawyer offers users a subscription plan for a flat monthly fee. Alternatively, you can purchase a Rocket Lawyer will, other documents, legal services, and consultations for a la carte pricing. However, each individual legal document costs around $40 as well, so the subscription pays for itself after a single document is completed.

A Rocket Lawyer subscription also grants you access to pricing discounts when hiring lawyers within their network. These discounts are exclusive to members and unavailable a la carte— which is a huge benefit if you predict the need for additional legal counsel further down the line.
Trust & Will
Trust & Will offers 3 different pricing levels dependent upon which documents you actually need. If you're only looking to complete guardian documents for your children but not yet ready to create a will, Trust & Will can assist you for about the same price as Rocket Lawyer's monthly subscription. However, their higher end options will run you up to a few hundred dollars to complete documents like a Trust.
Trust & Will's pricing is very clearly designed around their acutely specific offerings. They are here for the person that needs clear and effective estate planning documents and services at an affordable price.
Rocket Lawyer's subscription service offers nearly unlimited access to legal documents as well as discounted legal services. Throw in unlimited access to ask questions directly to real lawyers through their site, and you have a deal that's just about too good to pass up. Their a la carte options are also very fairly priced and a welcome option for those that only need a single document completed— although Trust & Will offers a slightly better deal in this department.if you plan on going this route.


Winner: Rocket Lawyer
Rocket Lawyer vs. Trust & Will: Ease of Use
Rocket Lawyer
Rocket Lawyer offers a huge amount of products and services— which might be too much if your legal needs are simple. While the extent of their offerings is impressive, the sheer volume of content and information available on their website makes navigation difficult at times. Despite boxes being placed all over the site that allow you to send questions to lawyers, there's still room for improvement in this respect.
Trust & Will
Trust & Will has a simplified interface with interactive elements that help you to find the right services to meet your estate planning needs. For example, they have a quiz with easy to follow graphics that quickly determines which of their packages would suit you best. With a smaller catalog than Rocket Lawyer, the tradeoff is a much easier time actually finding and enrolling in the packages you require.
Trust & Will is designed for the user to get in, complete their documents, and not have to worry about it anymore. Their precise approach is directly caused by their simple layout and limited catalog. It's a huge relief if you're completely lost and have no idea where to even start planning for your estate, making this an easy recommendation as a stress-free service.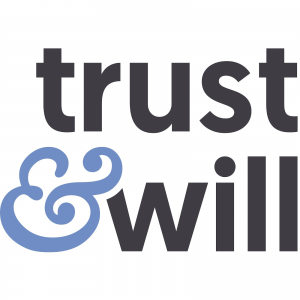 Winner: Trust and Will
Final Recommendation
Check out this infographic to see how both courses stack up!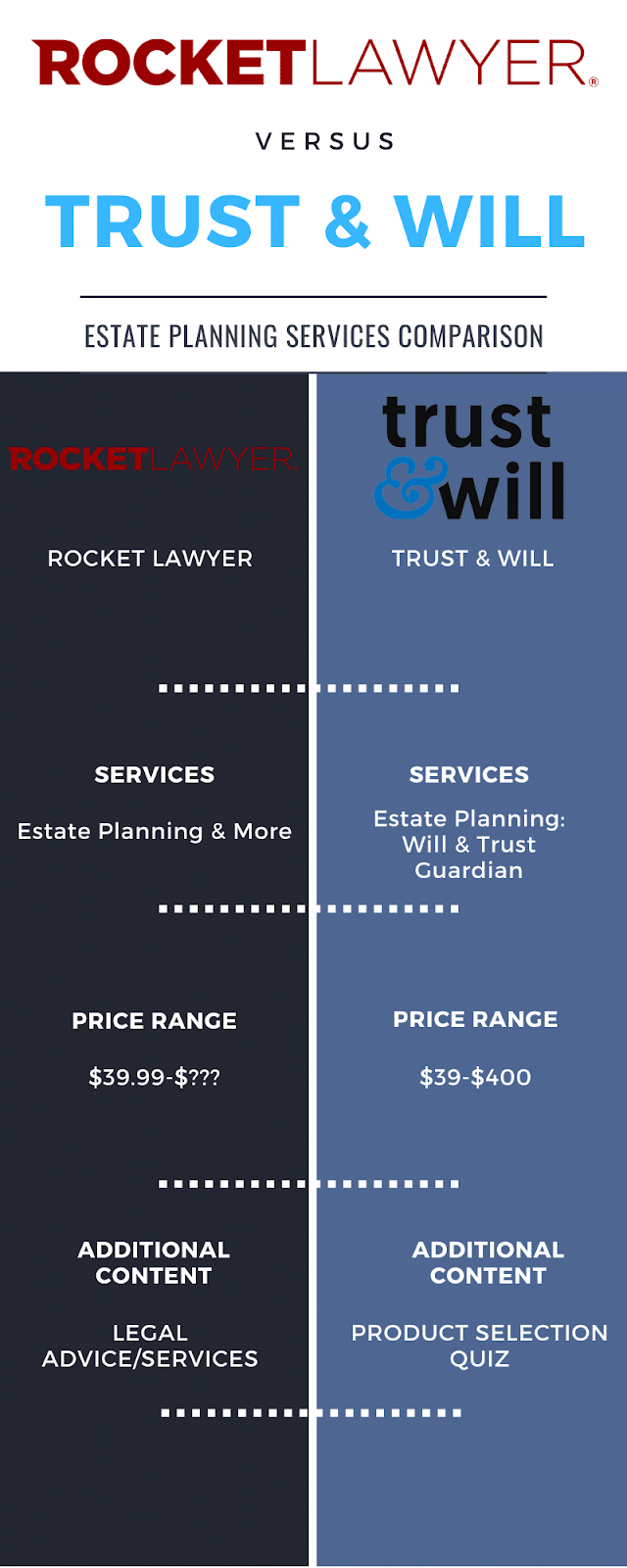 At the end of the day, the wide breadth of services and affordable pricing provided by Rocket Lawyer are too good to pass up. Their flat fee subscription recoups the cost of investment after a single document, so those looking to have more than one service completed will continue to get far more than their money's worth on a regular basis. The inclusion of direct questions to lawyers as well as heavily discounted legal services through their network of legal professionals makes them truly comprehensive and the better choice overall.
On the other hand, Trust & Will is a highly specialized and lower-cost option overall. Consequently, the group they are the most beneficial for are those completely new to estate planning, or those who only need one or two forms. So depending on your level of comfort and/or experience, both courses have their benefits!