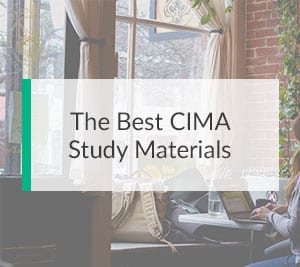 The Chartered Institute of Management Accountants is a UK-based accountancy body that utilizes digital assessments. If you're looking to advance your career in management accounting, it's an essential certification that gives you the opportunity to advance your career and meet the employment needs of modern businesses.
The exam format consists of:
Multiple-choice questions: 125 scored, 15 non-scored (pretest)

5-hour computer-based examination

Calculator policy (subject to inspection)

Use of the Sample Formula Sheet which is electronically accessible during testing
Ultimately, 150 hours of study is recommended to prepare for the CIMA. Thus, it's imperative you find the right resources and study materials to ensure you pass.
You should look for CIMA study materials that have a diversity of content and methods, such as:
Detailed syllabus study guide

Interactive mock exams

Exam practice questions

Revision notes

Tuition videos
The good news is that we've done the hard work for you and found the best CIMA review courses on the market today! Check out our detailed breakdown below for four of the best resources for CIMA study materials you can find:
Top CIMA Study Materials of 2023
| COURSE RANK | #1 | #2 | #3 | #4 |
| --- | --- | --- | --- | --- |
| COURSE NAME | | | | |
| PRICE | £165 | £79 - £239 | £ 79 - £ 299 | $745 (£ 576) |
| EXERCISES | Full mock exams and practice kits | Practice kit with over 500 Q&A | Documents, mock exams, videos | 120+ practice questions and 1,000 test bank questions |
| ACCESS PERIOD | Until you pass | 90-180 days | Unlimited | Until you pass |
| LIVE INSTRUCTION | Yes | Yes | Yes | No |
| SUPPORT | Astranti community, forum, portal | Closed FB group and community | Email, social media, FAQs | Product trials, FAQs, free study resources |
| DISCOUNT | Sign up for newsletter for discounts | 10% off with coupon START10 | Pricing recently reduced | Save 20% with free trial or coupon FALLCIMA |
| GET STARTED | Full Course | Full Course | Full Course | Full Course |
---
#1 Astranti CIMA
Astranti has helped over 65,000 students reach success with their learning material. Their easy-to-understand and fully comprehensive courses have been servicing people for over a decade. The Astranti CIMA program includes:
Free mini mock exams for all learning levels

Comprehensive online syllabus study texts

Full mock exams and practice kits

Syllabus tuition videos

Revision notes

Examiner's guide

Tutor monitored discussion boards
Unlike Wiley, Astranti's CIMA exam review courses are broken out into 4 separate blocks:
CIMA Strategic

CIMA Management

CIMA Operational

CIMA Certificate
Good news for all you students on a budget — Astranti's Certificate course is free! What's even better is that the other three courses are highly affordable and listed at £179. Best of all, there's a 14-day money-back guarantee for all courses through Astranti.
For students who prefer some extra guidance with their study materials, Astranti courses come with tutor support and a personal exam coach. There is a 100% guarantee to pass with 5 challenging mock exams to practice.
Ultimately, what stands out about Astranti is how much they've worked on creating a community where students help each other reach success. And if that's what matters most to you, give this course a shot!
---
#2 Practice Tests Academy CIMA Exam Prep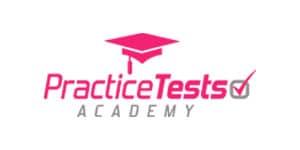 Practice Tests Academy was started by a former CIMA student who failed because she felt she lacked resources. Since its conception, they have helped over 9000 students across 37 countries. Practice Tests Academy offers the most packages out of any platform on this list, so it's a good fit if you're looking for flexibility. However, access is limited, so there is no guarantee.
In addition to offering free tests and material, the CIMA products are also broken up into four sections:
Operational Level

Management Level

Strategic Level

Certificate Level
Furthermore, each of these categories has several types of courses you can take, like Management Case Study or Financial Strategy. The CIMA products include these features:
600 high-quality in-depth questions

Two practice modes: study or test

Practice by section or chapter

Kaplan sponsored materials

Full mock exam with 60 unique questions

Tutor monitoring and online community
All of these packages have a 7-day money-back guarantee, which will help you avoid suffering from buyer's remorse. The best thing about Practice Tests Academy is they have a large number of free resources to see if you like the product first. This includes instant online access, 28 practice questions, and a sample mock exam with 8 questions.
With zero risk to try it out, you really should give it a shot if you're curious. There's nothing to lose!
---
#3 Viva Financial Tuition CIMA Study Materials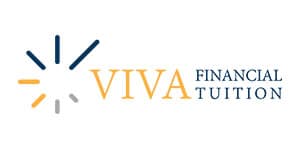 Viva Tuition was founded with the goal of making premium-quality CIMA case study materials available to as many people as possible. Consequently, if you find an equivalent package online, they will match the price.
Viva is broken into three separate learning categories (with corresponding case studies):
Operational

Management

Strategic
In their first year, Viva Tuition was officially awarded the CIMA Global Learning Partner status. This is a big deal since it indicates their instructors' legitimacy and the quality of their learning materials. Their unique model of streamlined delivery includes key features like:
Mock exams for technique

800+ professional questions and answers

Entire syllabus topics and/or chapters

Instant results breakdown

History of personal results and progress
Viva also has a unique feature where you can time yourself at various levels. This may be a good fit if you need to practice your test-taking efficiency.
As one of the more affordable options on this list, Viva Tuition gives you a lot for a little. They have the largest online bank of CIMA practice questions available with answers for each subject. However, unlike Wiley and Astranti, Viva has limited support. If you run into issues, there may not be a human to help you. Keep this in mind if you require live tutors or interaction.
---
#4 Wiley Efficient Learning CIMA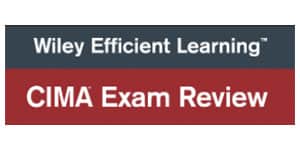 Wiley is the single best destination for CIMA students. This is because the Wiley brand is well-known for their excellent accounting, finance, and business exam review products. Its platform drives rates higher with features like:
Exam planners

Benchmark data from successful candidates

Mobile solutions

Bite-sized lessons

Metrics and feedback
The CIMA Self-Study Course is typically $745 (about £576). The package comes with the following:
Exam planner

Syllabus

120+ Practice Questions

1,000 Test Bank Questions

Study Guide (Text)

Study Guide (1-volume print book or VitalSource ebook)

1 Full-length Mock Exam

Student Discussion
You are guaranteed access to their resources until you pass. Furthermore, you can purchase additional CIMA supplements, like the CIMA Exam Review Mock Exam for only $95. Essentially, it's geared to resemble an actual CIMA exam in terms of structure, style, and configuration.
On the other hand, the supplemental CIMA Exam Review Test Bank is $195 and comes with over 1,000 relevant practice questions to help guide you through the process. Furthermore, the CIMA Exam Review Study Guide starts at $175. This includes a resource organized by an expert CIMA author that reviews key concepts and topics you will need to pass. Because of all these fantastic materials, generous access period, and experienced instructors, it's a no-brainer that Wiley takes our top spot!
Remember: always be sure to view the Product Availability Schedule prior to purchase.
---